Well, well, well. Here we are again with this ol' chestnut. That's right my sweets, the Internet has once again donned the well-pressed slacks and neck-scarf of Nancy Drew and conducted some serious sleuthing to finally find the Harry Styles song that references Taylor Swift.
Let's take it back. To the best of our knowledge, Taylor Swift and Harry Styles had a pleasant, albeit short-lived, wee relationship. It ended abruptly – amid rumors that Harry had cheated on tour – and then came the songs. You know them well. "I Knew You Were Trouble" was allegedly about Styles, with an open monologue about heartbreak. She won a VMA for visual and openly thanked her ex who inspired the song, while the camera cut to Styles. Taylor was also spotted mouthing "shut the fuck up" to pal Selena Gomez when Harry accepted an award the same night alongside former bandmates One Direction.
Iconic.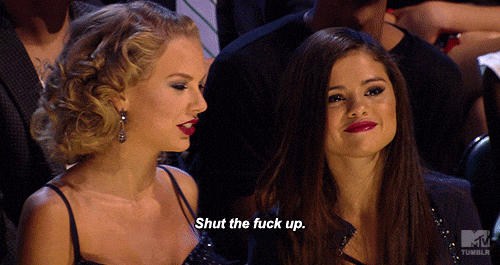 Shameless shade! In the public eye no less! All is not fine! Then came "Style" which was perceived as a thinly-veiled reference to Harry's surname. The chorus also included a reference to Harry's signature "style" if you will, with Taylor singing "You've got that long hair slick back, white t-shirt."
Now it's Harry's turn. When he debuted "Ever Since New York" most were certain this was his tune to call out Tay, but no. It was just too slim. Now, with the 30-second teaser released for the documentary on the making of Harry's solo debut album, we are introduced to new track "Two Ghosts". If you don't know what ghosting is, look it up.
Moving forward. @Harry_Styles: #BehindTheAlbum May 15. Only on Apple Music. https://t.co/7WC7j6233k

— Apple Music (@Apple Music) 1494335828.0
As soon as the trailer was dropped, very fast-fingered stan 'nad .' caught a screenshot of Harry's lyrics for "Two Ghosts" and here my friends, is the kind of juice that gets me up in the morning:
Two Ghosts. Same lips, red. Same eyes, blue. Same white shirt, couple more tattoos. .... Tastes so sweet,looks so r… https://t.co/3qUUt8Jmrs

— nad .🌹 (@nad .🌹) 1494341408.0
Red lips! Blue eyes! Who does that remind you of?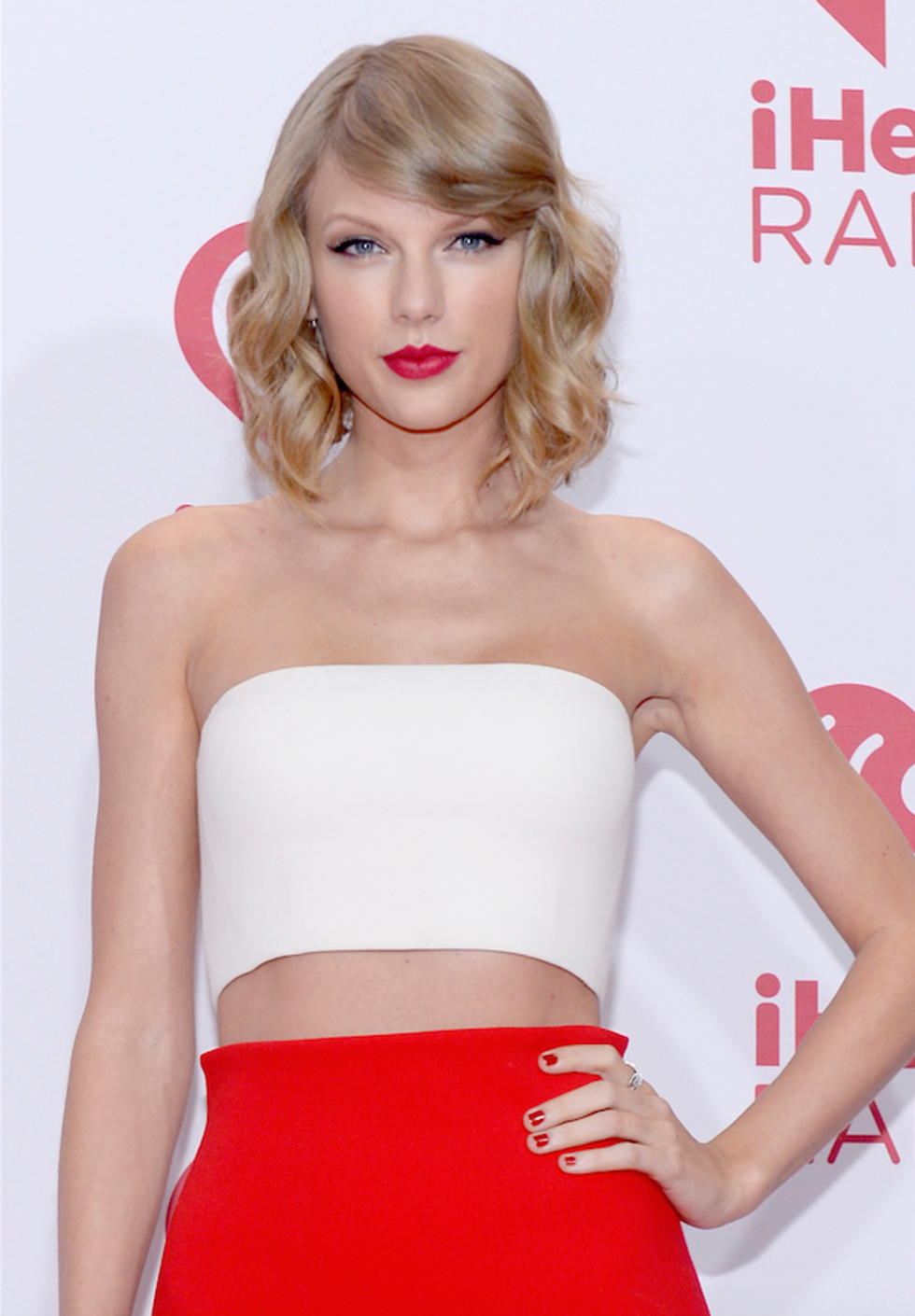 That's what I thought, my (or your) work here is done. It's been a long road, but we made it. Now, we wait.
[h/t Harper's Bazaar]
Images via Getty

Sign Up For The Morning PAPER