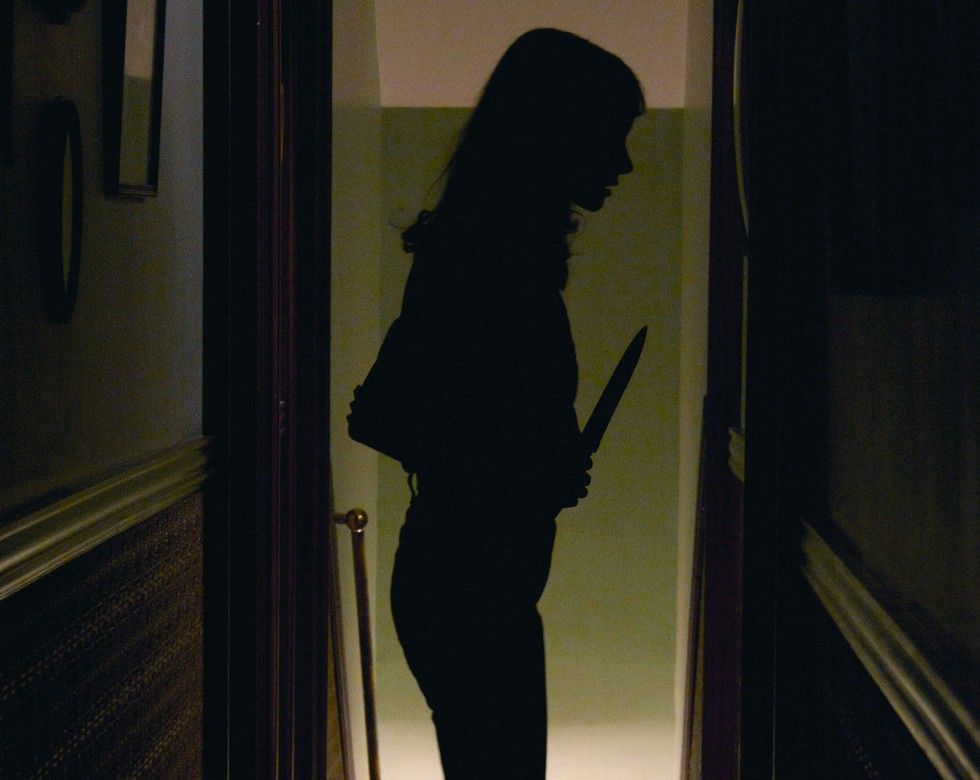 Out on DVD is one of my top ten favorite movies of last year:
The House Of The Devil.
 This deliciously demonic tale by the talented director
Ti West
(
Trigger Man
), set in the 1980s, is about a pretty college girl named Samantha (
Jocelin Donahue) 
who unwisely accepts a "babysitting" job at a spooky house in the country harboring many satanic secrets. She should have seen it coming based on the two weirdos who hire her, the skull-faced and looming
Tom Noonan
 and the sardonically menacing
Mary Woranov
. West subverts the horror genre film playfully by insidiously setting up the mood and letting it eerily and slowly play out before slamming home with a fiendish finale. Tracking shots of Samantha wandering through this weird house with strange noises coming from behind closed doors keeps you marvelously unnerved and unsettled. For a promo they sent out the movie on VHS in the old big box format which made me crazy because the movie is such a perfect time machine back to those satanic drive-in favorites. The DVD has commentary with the director and star as well as behind the scenes footage and deleted scenes...