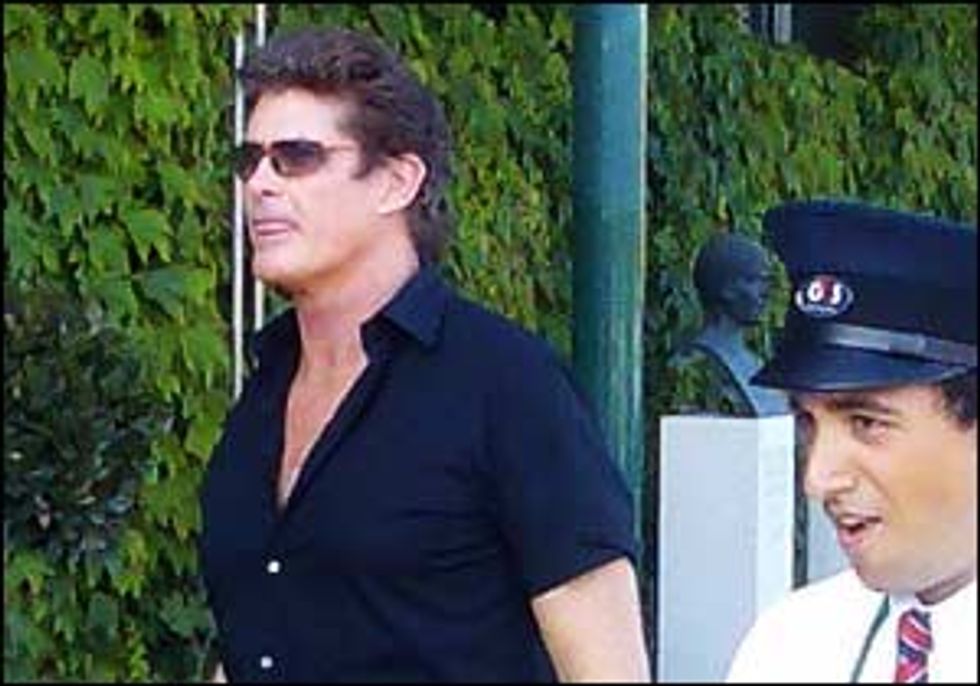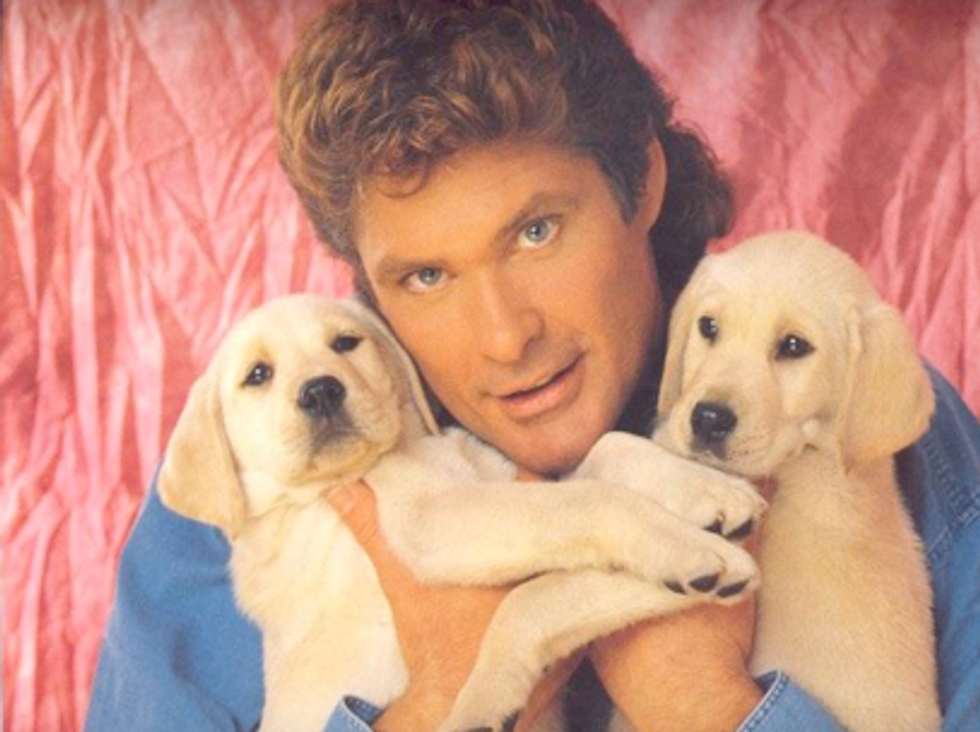 I just read the most delightful story in The Sun Online: "Boozy Star Is Hoff His Face" (you gotta love The Sun for their pun-tastic titles).  David Hasslehoff, The Hoff himself, was booted out of Wimbledon for drunk and disorderly behavior!  Apparently, The Hoff got into a row with gaurds because he didn't have a ticket to get in, which prompted Hasselhoff to yell, "You should let me in. Do you know who I am? I'm The Hoff!"  Damn straight! 

Here's a photo of him being ejected, along with a copy of the July photo from my 12 Months Of The Hoff 2006 calendar.  Sexy, no?

Let us also not forget that David Hasselhoff, along with playing Mitch Buchanan on Baywatch for 11 years, is a recording artist as well.  His classic 2004 album, David Hasselhoff Sings America, was a bit hit in Austria!