David " HUGE in Germany" Hasselhoff--furry chested thespian and beloved father--announced this afternoon that he has decided to drop the "Hassel" in 'Hasselhoff.'

Henceforth, David Hasselhoff will officially be known as David Hoff.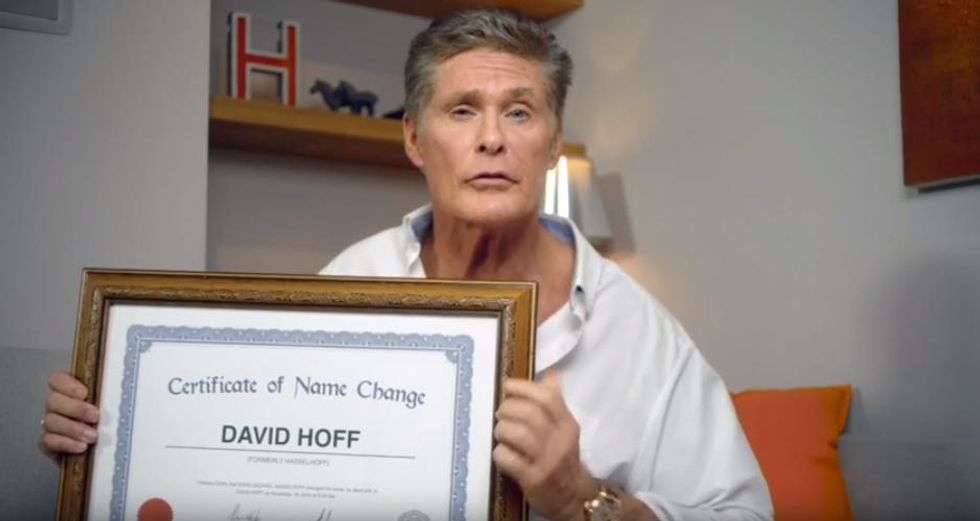 While Page Six says there is no explicit confirmation from the 63-year-old's "team" that the entertainer's name change is, in fact, legal, he did provide a certainly reasonable explanation for the dramatic alteration in this brief YouTube video he posted to his Twitter.
There you have it!

I wish Mr. Hoff tremendous fulfillment on his new journey.