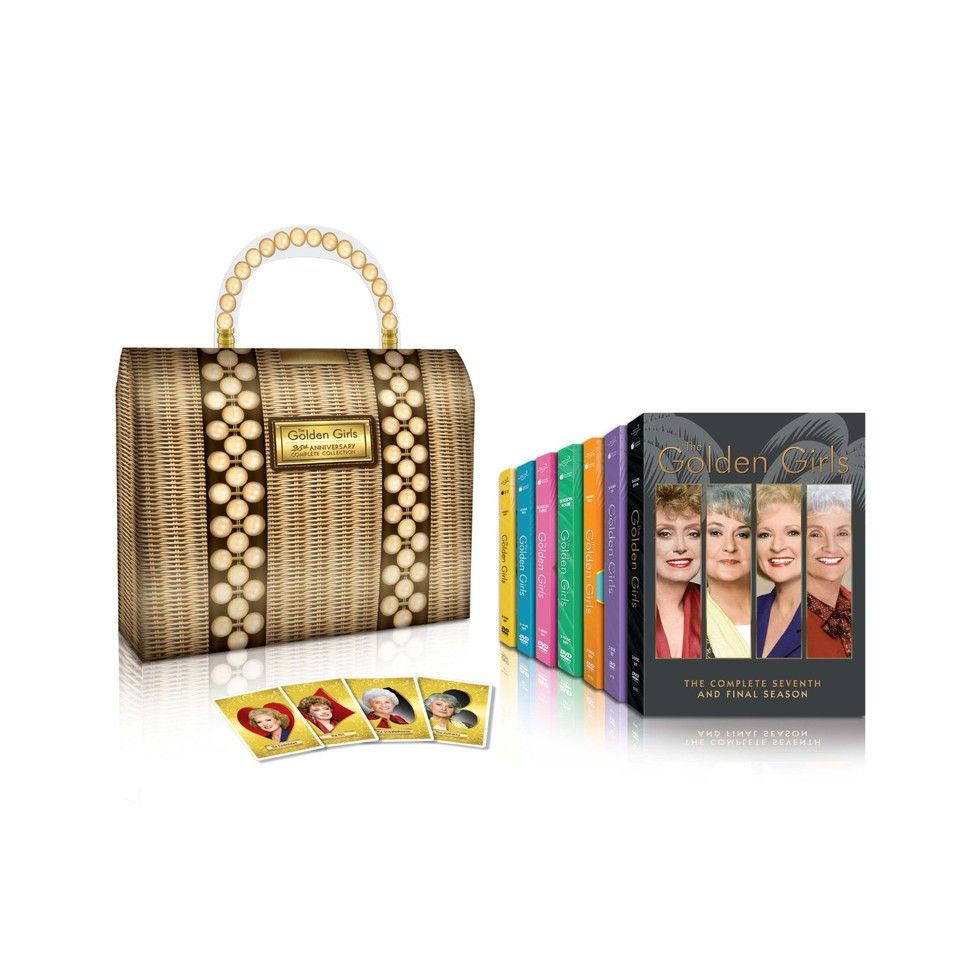 Out now on DVD is
The Golden Girls: 25th Anniversary Complete Collection
(Disney). This amazing box set comes in a giant purse -- the same wicker brand that Sophia (
Estelle Getty
) carried constantly in this beloved, funny, award-winning series about several older women living together in Miami. Airing on NBC from 1985 to 1992, it starred
Bea Arthur
as substitute schoolteacher Dorothy,
Estelle Getty
as her caustically funny mother Sophia,
Betty White
as the wacky, naive, Rose, a native from St. Olaf,  and
Rue McClanahan
as the sultry southern belle Blanche. With sensational writing, this show has had an enduring second life in syndication but seeing the original shows (which are a tad longer) is a real treat. Spotting
George Clooney
, who plays a young detective,
Mark Moses
as Blanche's husband secret son, and
Quentin Tarantino
as an Elvis impersonator is also fun. This may be the only TV show where every lead won an Emmy, and it gets warmer and funnier with reviewing. Not only does this set include all seven seasons with a host of bonus materials, but it comes with a pack of playing cards (representing the pack Dorothy and her mother used to play). This may be the gayest thing I have in my apartment, but it makes me crazy nonetheless. Thank you for being a friend, indeed.