"I find it a much more interesting fictional choice to come at a familiar story from the position of someone on the outskirts," author Emma Cline says of her buzzy debut novel The Girls. To that end, Cline crafts an engrossing tale about Evie Boyd, a 14-year-old girl living in Northern California in 1969 who gets seduced by a Manson Family-like cult (and one of its female members in particular). She becomes a participant in many of the group's routines and rituals while remaining a bystander to some of its other, more chilling acts. The book ping pongs between Evie's current life as an adult woman and her memories as a teen in thrall to this mysterious group. The contrast between the events in her life then and now is significant: While her life as a pre-teen was turbulent, exciting and frightening, when we meet Evie as an adult, she's in the midst of a transition that feels both unstable and stagnant. She's in-between jobs as a live-in aide and crashing at a friend's weekend home in a coastal Northern California town when, unexpectedly, the friend's early-twentysomething son and his younger girlfriend surprise her and show up at the house. The young couple asks her about her past life and their presence provides the conduit for Evie to unearth some of these long ago memories.
In telling Evie's story, Cline masterfully gets at "a deeper truth" about what it means to be a woman and, in Cline's words, "to come of age in a society that treats women and girls as objects." The author, who grew up in Sonoma County, says part of the inspiration for the novel came from the "leftovers of the sixties" so common to that area and the fact that many of the tales from that time period "relegated women and girls to bit players in narratives with men at their center." She continues, "I wanted a way to engage with those Western myths in a way that wasn't familiar -- there were things I wanted to know about the girls involved with the Manson family or other similar milieus that were not answered by research." She was also drawn to the possibility of creating a protagonist with "a certain moral ambiguity" and someone that does not have "the comfort of being pronounced guilty or not guilty."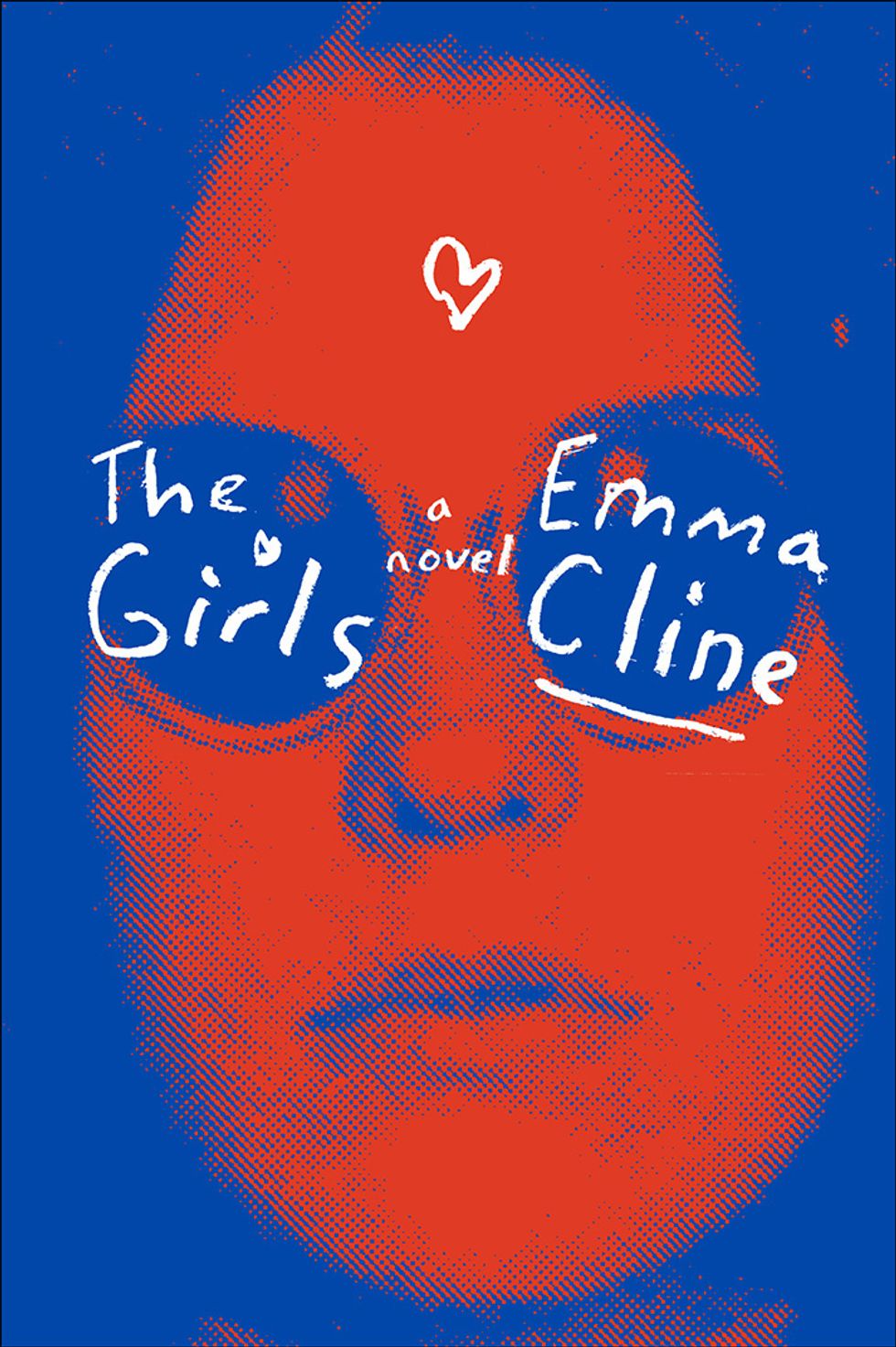 The Girls has been getting buzz since it was revealed two years ago that its publisher, Random House, allegedly paid Cline a $2 million advance. In less capable hands, the hype might have overshadowed the final product but the novel, which came out last week, deserves the attention and praise it's received. The events in Evie's life will suck you in and Cline's subtle analysis of the complicated dynamics at play between young women (particularly the 'cool older girl' archetype and the eager, wide-eyed younger follower) will resonate with any reader -- male or female -- who's made it through adolescence. What's more, Cline's portrayal of Evie reveals the subtle ways that our teenage selves -- and teenage habits and insecurities -- never really go away. In her interactions with the young couple sharing the house, we see Evie agonize and second-guess her own behavior, much in the same way she did as a teen. But the passage of time has also given her more empathy than she had as a kid and it's particularly engrossing to read the scenes between Evie and the young girlfriend, with whom she forges an unexpected bond. She sees herself in the young woman and understands what it's like to be the submissive partner in an imbalanced power dynamic. Their conversations prove that no matter the age or the era, for better (and, in many cases, for worse), there is a universality that comes with being a young woman living in the Western world. As Cline says, "I'd like to imagine that the world has changed for women and girls since the sixties, but I don't know if that's true."

You May Also Like
Fashion
Story by Mario Abad / Photography by Alyona Kuzmina / Styling by Stefania Chekalina