Daft Punk and Justice might be the first names that come to mind when Americans think of French electronic music, but there's a whole slew of Gallic producers poised to break out Stateside. From a Yeezus-producing stud to Paris' go-to fashion DJ, here's the new crème de la crème of the French scene.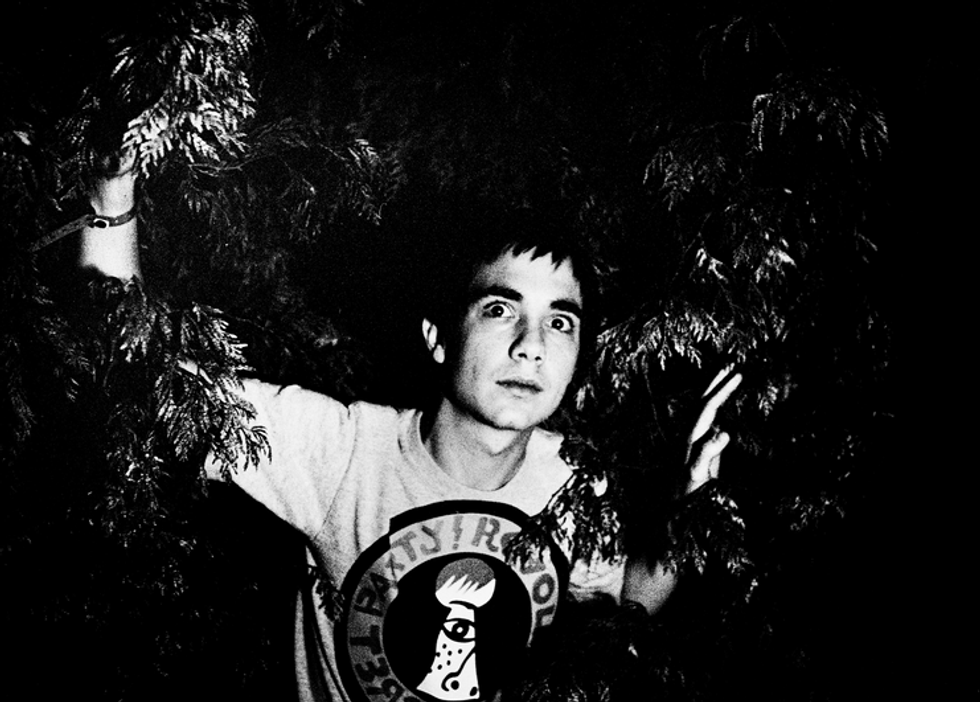 Surkin
--> Listen <--
Surkin, aka Benoit Heitz, has quite the diverse resumé: he's produced well-received remixes for Justice, Chromeo and Boyz Noize; co-produced MIA's Matangi single "Bring the Noize"; collaborated with Kenzo; and co-founded a record label, Marble, with producers and longtime friends Para One and Bobmo, on which he released his 2011 album, USA. His wide range of influences include Detroit techno, Chicago house and Miami bass.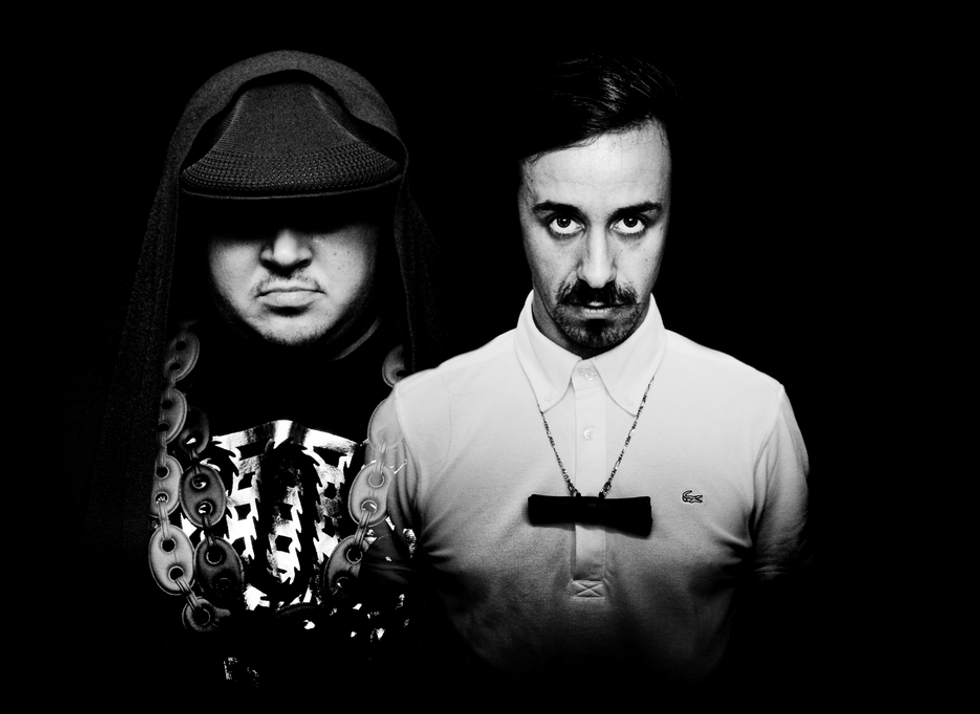 Sound Pellegrino
--> Listen <--
Founded by French electro-scene veterans Teki Latex and DJ Orgasmic, Sound Pellegrino has earned a reputation as a prolific label that has put out releases for avant electro acts like L-Vis 1990, Para One and Joakim, among many others. 2015 is already shaping up to be a big year for the crew: their fourth compilation drops next week, and Teki Latex is in the midst of a North American tour, rolling through Brooklyn, L.A., Miami and Mexico City this month.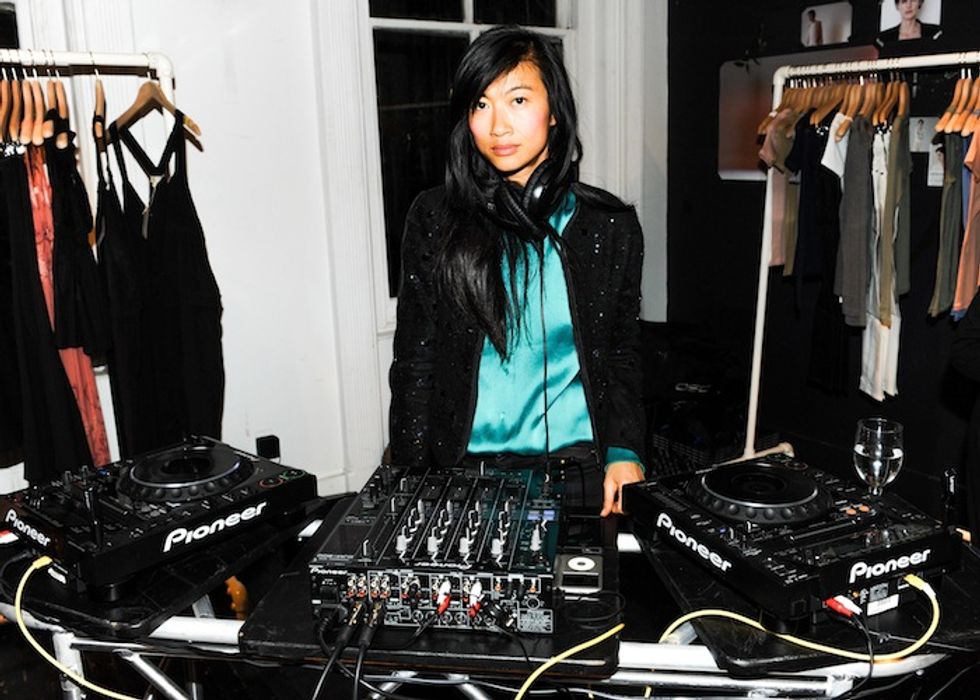 [Photo by Jesse Lirola/
BFAnyc.com
]
Misty Rabbit
-->
Listen
<--
This stunning DJ, also known as Mimi Xu, is the girl behind (almost) every fashion week soundtrack, playing at shows and events for everyone from Chloe to Versace, Pucci to Dior and Alexander McQueen. At a given set, you might hear something as eclectic as ambient electro mixed with funky house and a hint of '80s disco. Last year, Mimi found time to team up with composer/pianist Rosey Chan on "Carnet de Voyage," a site-specific sonic and visual live performance.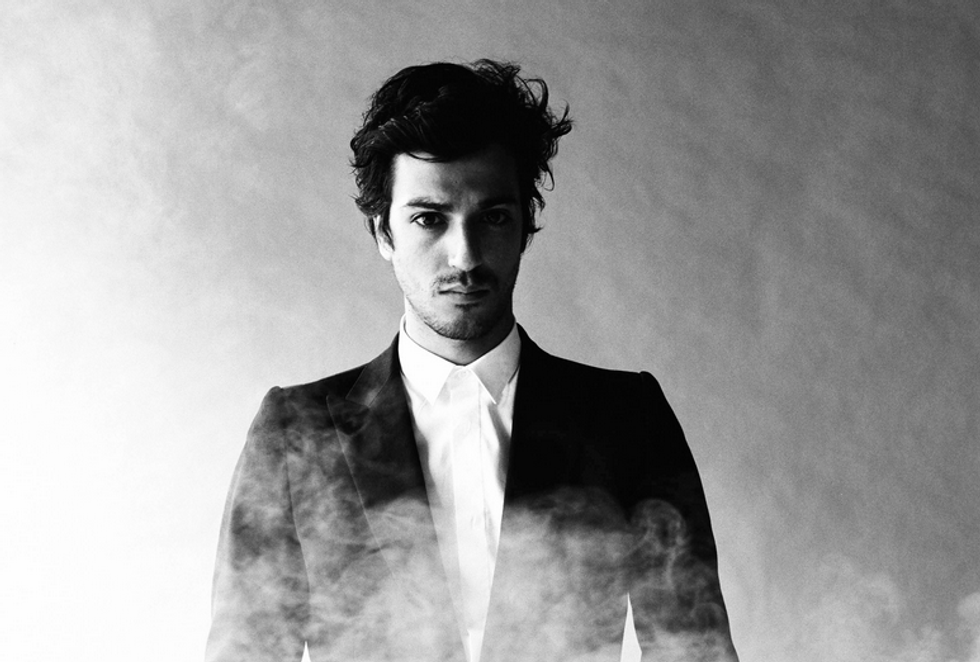 Gesaffelstein
-->
Listen
<--
The handsome (make that
very handsome
), tousle-haired DJ in a suit and tie impressed international audiences in 2013 with the release of his debut album,
Aleph
. Its dark, slightly menacing sounds are worlds away from the booming bass-heavy stuff you'll typically find in the "EDM scene" -- not to mention the cliché funky nu-disco that previously dominated French electro. It's a vibe that's found many fans, including the Brits (he won two UK Music Video awards in 2013 for his single "Pursuit") and Kanye, who tapped the DJ to produce 
Yeezus
tracks "Send it Up" and "Black Skinhead" with his good friend Brodinski (see below). Currently working on the soundtrack for
Maryland
, a French film starring Diane Kruger, he's also slated to play Coachella in April.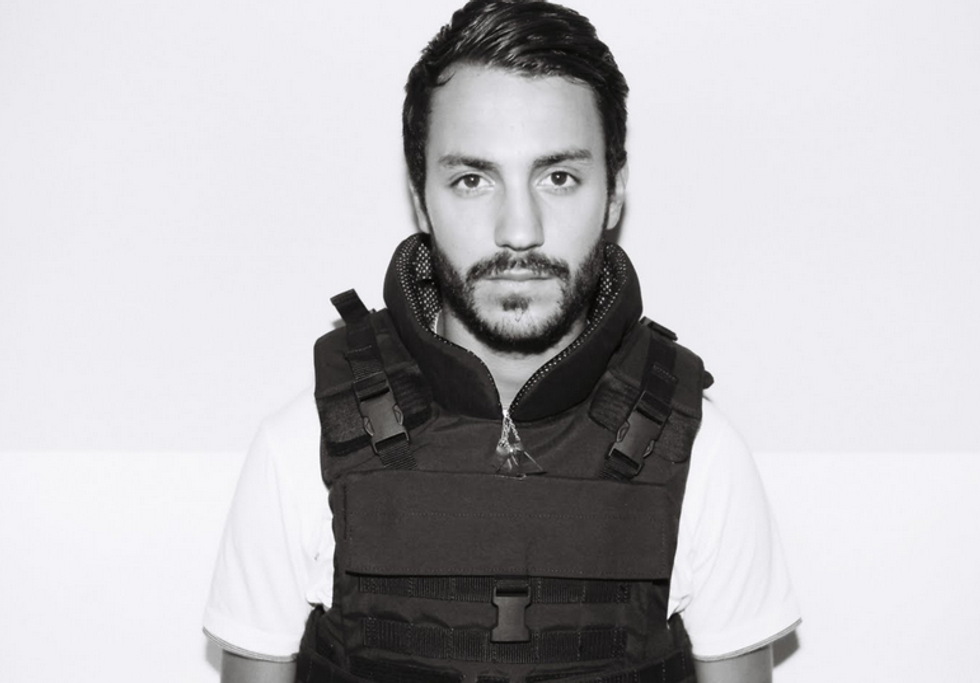 Brodinski
-->
Listen
<--
27-year-old Brodinski, aka Louis Rogé, burst onto the scene eight years ago with his 
Bad Runner
EP
when he was only 19. Since then, he's been trumpeted as one of the leading figures in the revitalization of French electro. Influenced by southern rap and trap music, he's at the forefront of a growing group of French producers skillfully bridging dance music and hip-hop. After the launch of his Bromance label in 2011, a residency on BBC Radio and various collaborations that include the aforementioned one with Kanye, he's starting to raise his profile in America, launching a US-based Bromance imprint in partnership with Skrillex's label, OWSLA, in 2013.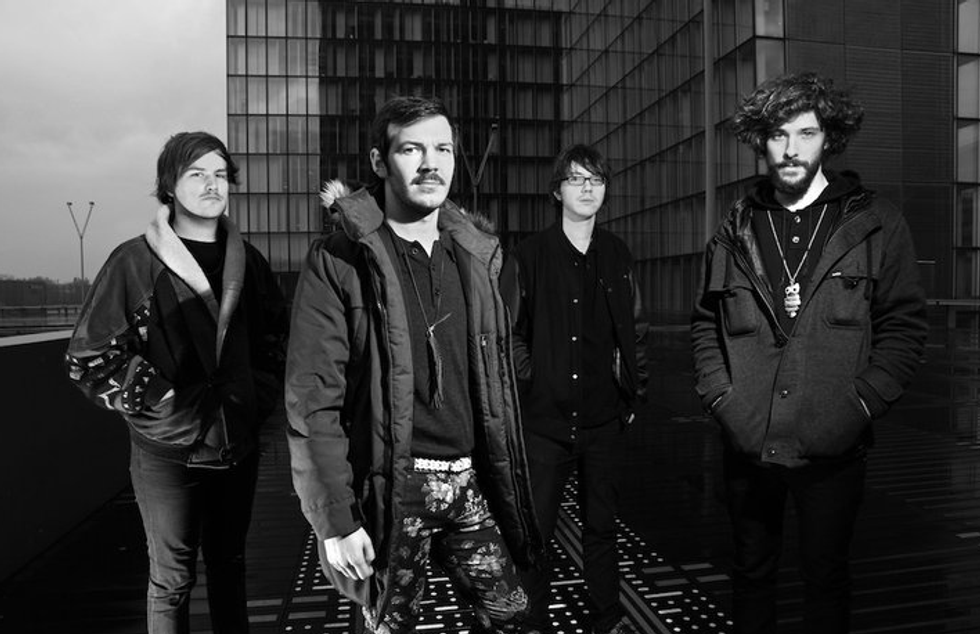 Club Cheval
-->
Listen
<--
These four guys from Lille (MydSound, Sam Tiba, Panteros666 and CanBlaster) blend their respective musical interests like R&B, indie rock and metal and teamed up with Brodinski last year to
co-produce
Theophilus London and Kanye's "Can't Stop" off London's
Vibes
record. This year brings
the release
of their as-yet untitled album on Bromance, and they'll be heading out on a tour that brings them to Philadelphia, New York, Chicago and more.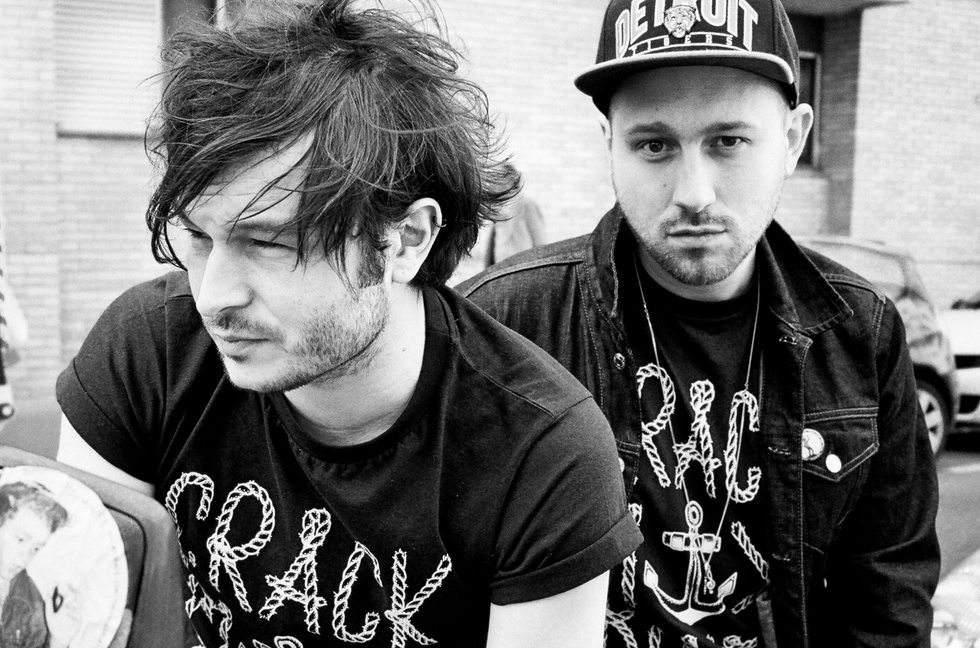 The Shoes
-->
Listen
<--
The electro-rock duo composed of Gullaume Briere and Benjamin Lebeau has produced tracks for everyone from French artists like Woodkid and Lilly Wood & the Prick to Shakira -- but it was their own single, "Time to Dance," with an accompanying video starring Jake Gyllenhaal, that really got them noticed. Bret Easton Ellis, of all people, caught wind of the clip and
posted it on Twitter
; with or without the author's help, the clip has racked over 5 million views. Their latest album,
Chemicals
, comes out later this year.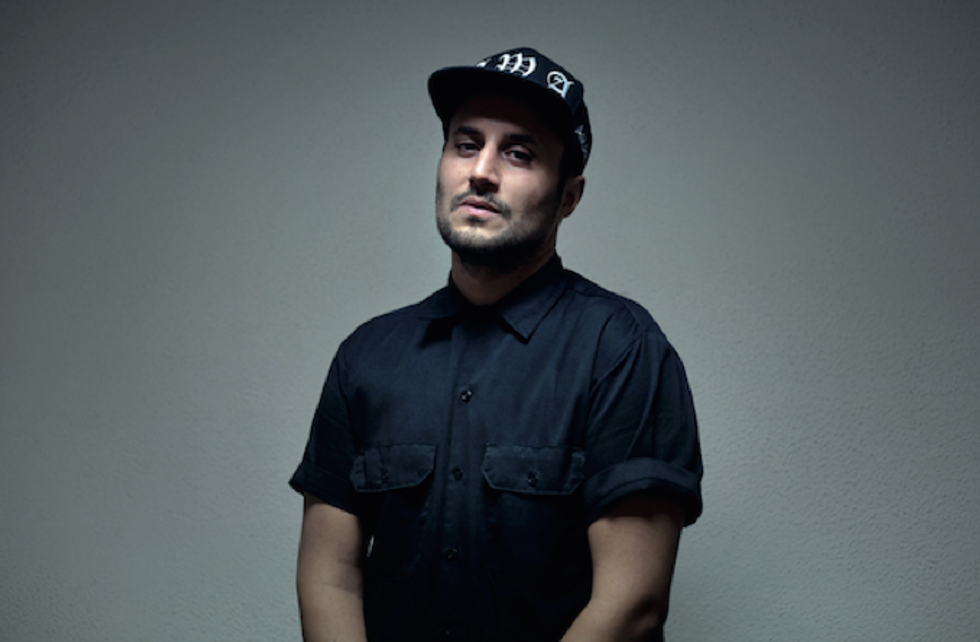 DJ Kore
-->
Listen
<--
One of the most influential producers in French hip-hop, DJ Kore first teamed up with songwriter Skalp but has been flying solo since 2005. He's produced several major French R&B hits, including songs for French artists like Rohff, Scred Connexion, Don Choa and Booba, and he's finally increasing his international profile with the upcoming release of "A.W.A.," a track by his protégé, the rapper LaCrim, featuring French Montana.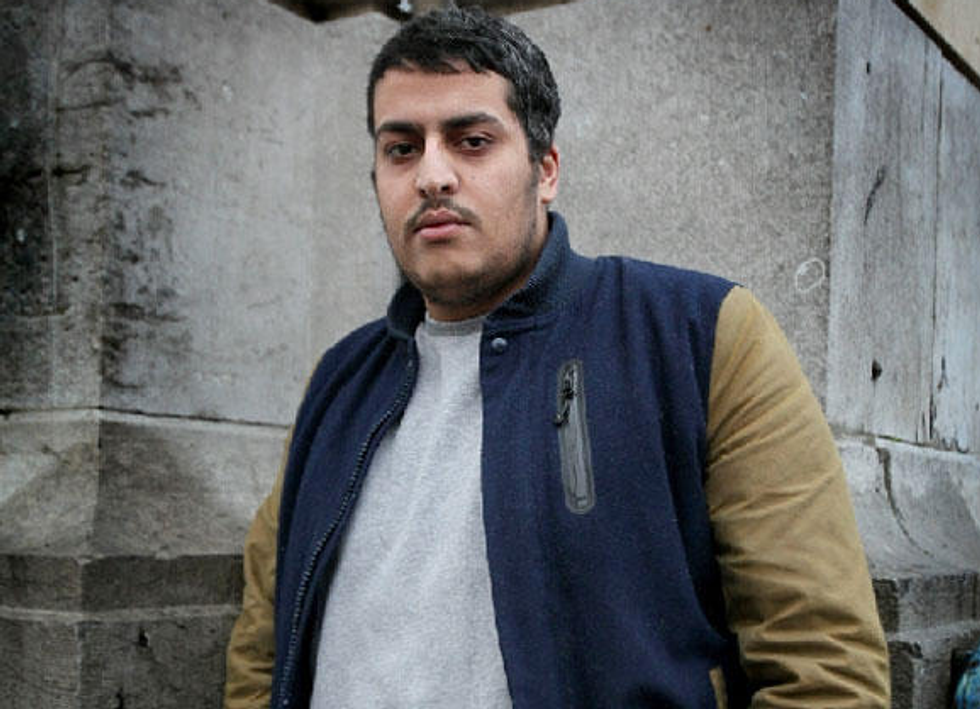 Soufien 3000
-->
Listen
<--
Soufien 3000, whose name is both a nod to Andre's and the producer's supposed "extraterrestrial origins," has a story that sounds straight out of a hip-hop fairytale: four years ago he sent a Facebook message to A$AP Rocky, who liked his spaced-out instrumentals and commissioned him to produce "Get Lit" and "Acid Rap." Be sure to also check out his remix of Evil Nine and Danny Brown's "The Black Brad Pitt."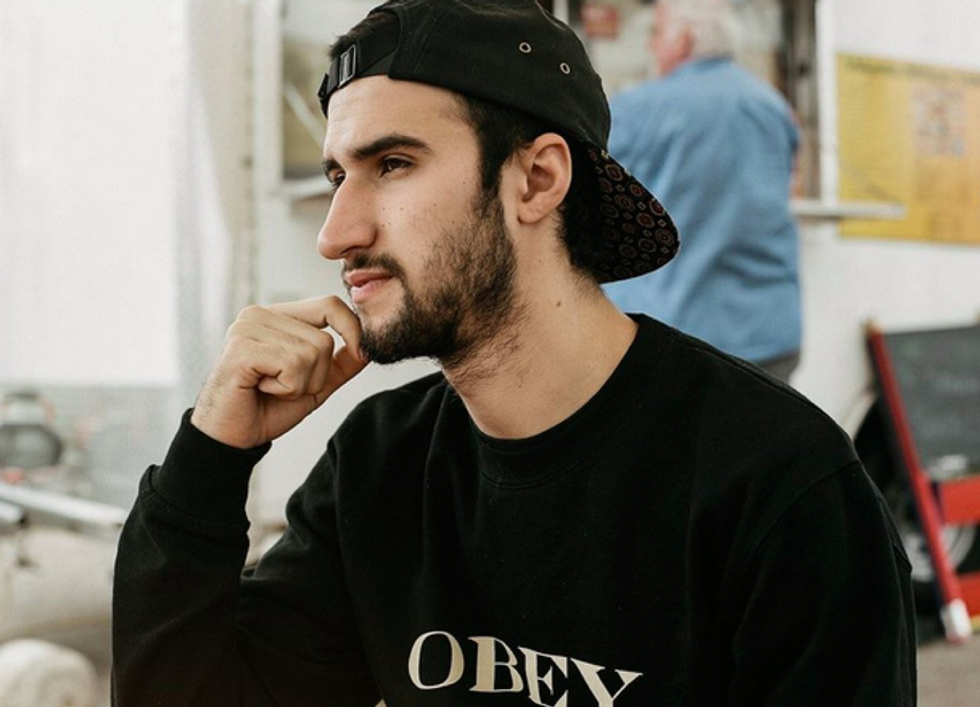 Stwo
-->
Listen
<--
Stwo (pronounced "Stew") works exclusively from his bedroom and says he's yet to step foot inside a recording studio. It doesn't seem to matter. The talented producer has released two EPs,
Moans
and
Beyond,
and we have special soft spots for his dancehall track "Try to Resist" and "Confused," a brilliant (and almost unrecognizable) remix of Christina Aguilera's "What a Girl Wants."