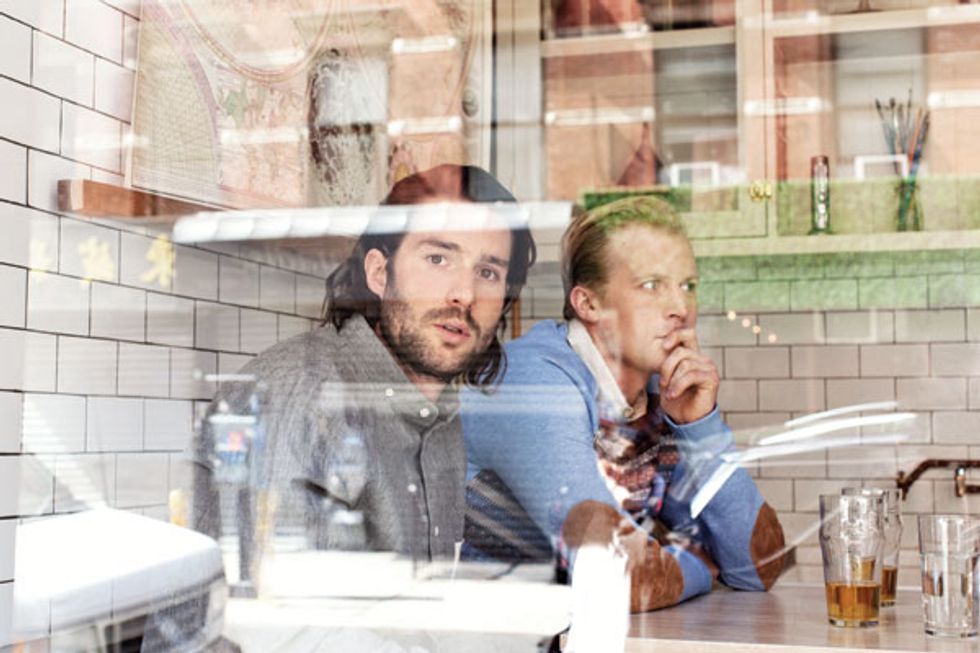 "It all began by selling sandwiches from a basement," says Phil Winser. Back in 2008, Winser was sleeping on the floor of his friend Ben Towill's tiny West Village apartment. "We had just a few hundred dollars between us," Winser recalls. They also had a plan, hatched when they were 13, while at boarding school in rural England. Before long the sandwiches evolved into a catering business called Silkstone. By 2010 they'd handcrafted a lovely, industrial restaurant, The Fat Radish, in an old sausage factory in Chinatown. Their tribe of fashion, tech, artist, hotelier and music friends followed. "We are lucky we have a lot of beautiful people coming in, but that's New York, isn't it?" says Winser, as if every place is so blessed. Towill, the blond one, is a chef, whose gig with Gordon Ramsay brought him to New York. Meanwhile, Winser, who has a thick brown ponytail, worked in interior design in London. His visit to see Ben four years ago became a permanent stay. They have an easy rapport, finishing each other's sentences.
As its name might imply, at Fat Radish, vegetables are front and center; meat plays a minor role. "We don't push our ideas on customers. They come to us," Towill explains. The two, Winser, 27, Towill, 28, have a talent for making all kinds of friends, including their farmer and fish suppliers, biodynamic wine producers, local art dealers plus the guys from the deli and the lumber yard. "When we walk down the street," Towill says, "we know everybody."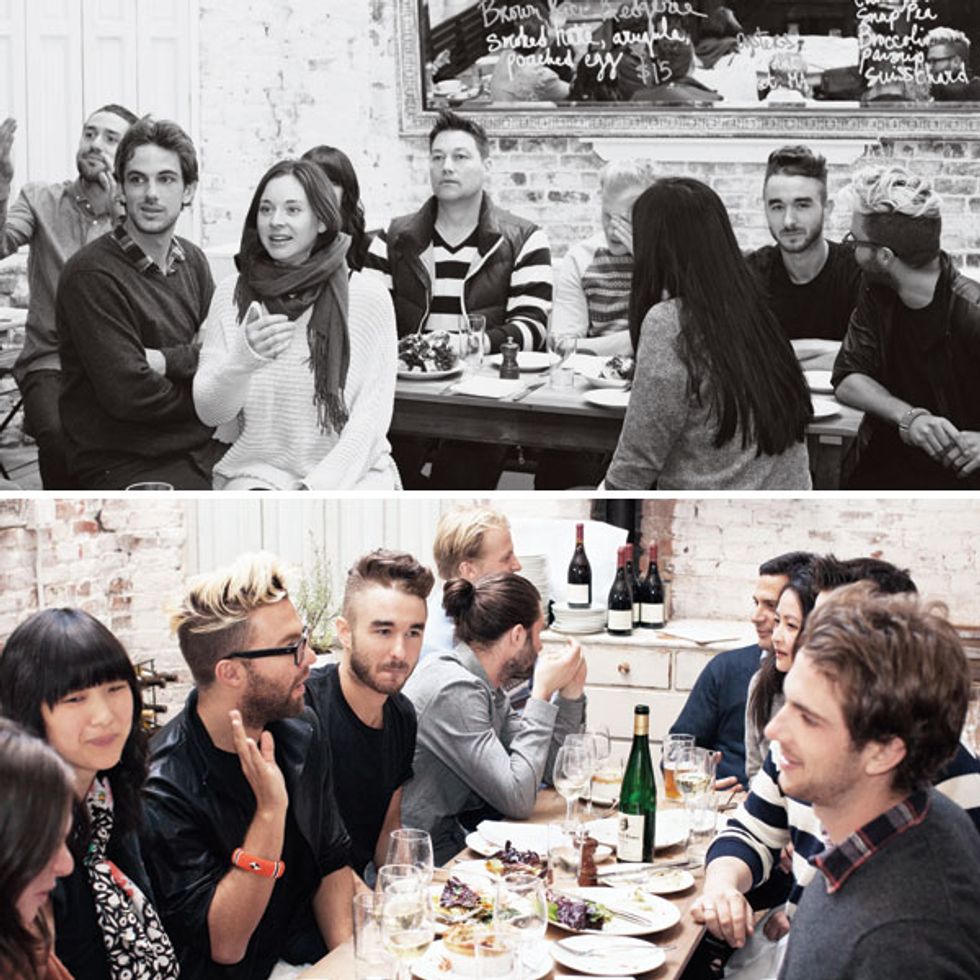 Where:
Lower East Side, NY (17 Orchard Street)
Who: Phil Winser and Ben Towill
The scene: Nicest waitstaff in New York. Young creatives bringing in their bosses.
Regulars: Actors Jake Gyllenhaal and Josh Lucas, actresses America Ferrera, Liv Tyler and Carey Mulligan, makeup artist Bobbi Brown, musicians Sean Lennon, Marina Diamandis and Beastie Boy's Mike Diamond
Spreading their wings: In addition to setting up shop again at Ruschmeyer's Hotel in Montauk this summer, they also host a camp at Burning Man.
Top photo (L-R): Phil Wisner and Ben Towill
Bottom photo (L-R): Caroline Sheahan, Stephanie Huynh, Rupert Noffs, Matty Bee, Phil Winser, Ben Towill, Trevor Stahelski, Nhung Nguyn, Jamie Dumont, Adam Wright-Smith.
Photographer's Assistant: James Gentile / Hair: Brittany Romney for Exclusive Artists using Rene Furterer. / Make up: Wendy Karcher for Make Up For Ever at amykirkman.com / Phil wears a shirt by H&M and jeans by Rag & Bone. Ben wears a sweater by Topman and shirt by Zanerobe.