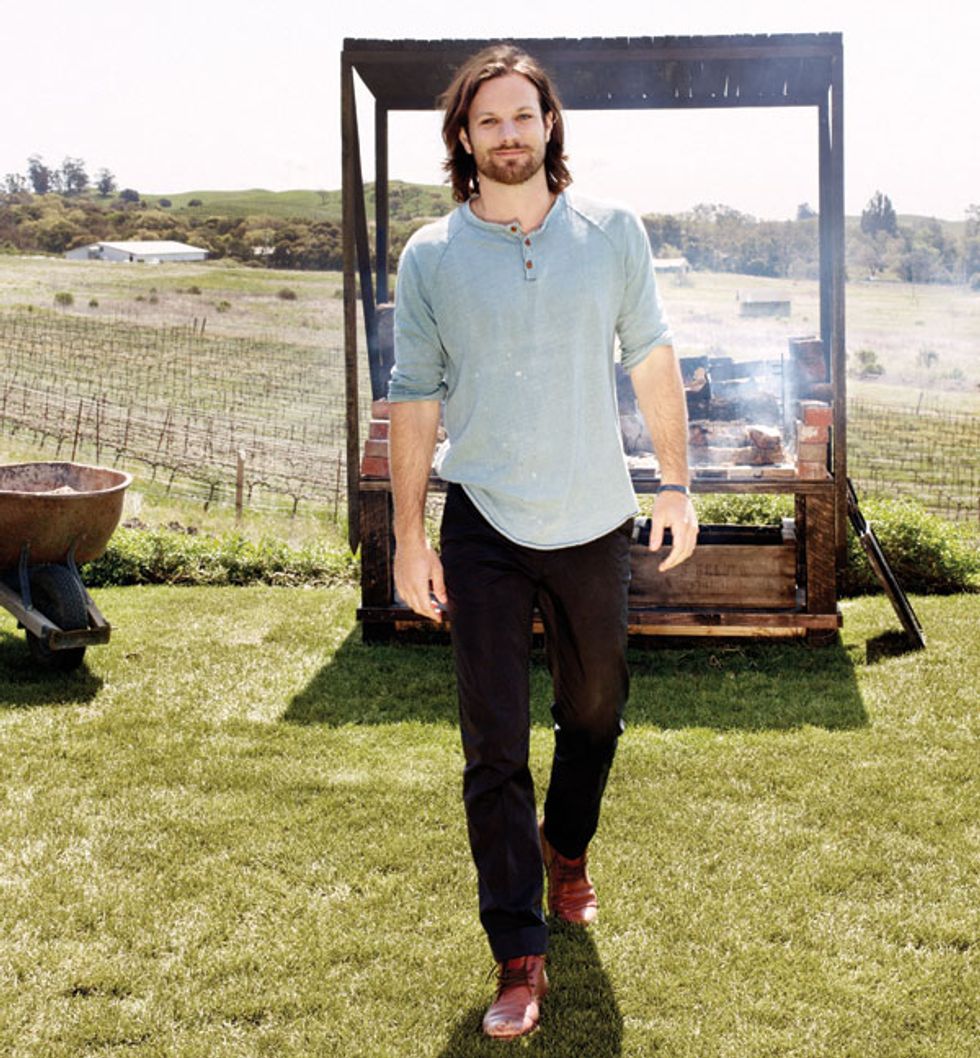 Andrew Mariani isn't your typical Sonoma winemaker -- and that's not just because he's running a vineyard at the tender age of 28. While many of his neighbors aim to create high-octane wines that meet the standards of 100-point reviewers, Mariani wants his chardonnay, Syrah and pinot noir to showcase the character of the land where they were grown. "Wine is agriculture. It's farming. It's growing stuff in the ground," says Mariani, who grew up on a Northern California walnut farm and abandoned a career in international trade to found Scribe Winery in 2007 with his brother. It's a philosophy that's paying off with sustainability-minded San Francisco chefs, whose menus often feature Scribe wine alongside the guinea hens and vegetables that Mariani raises on his property.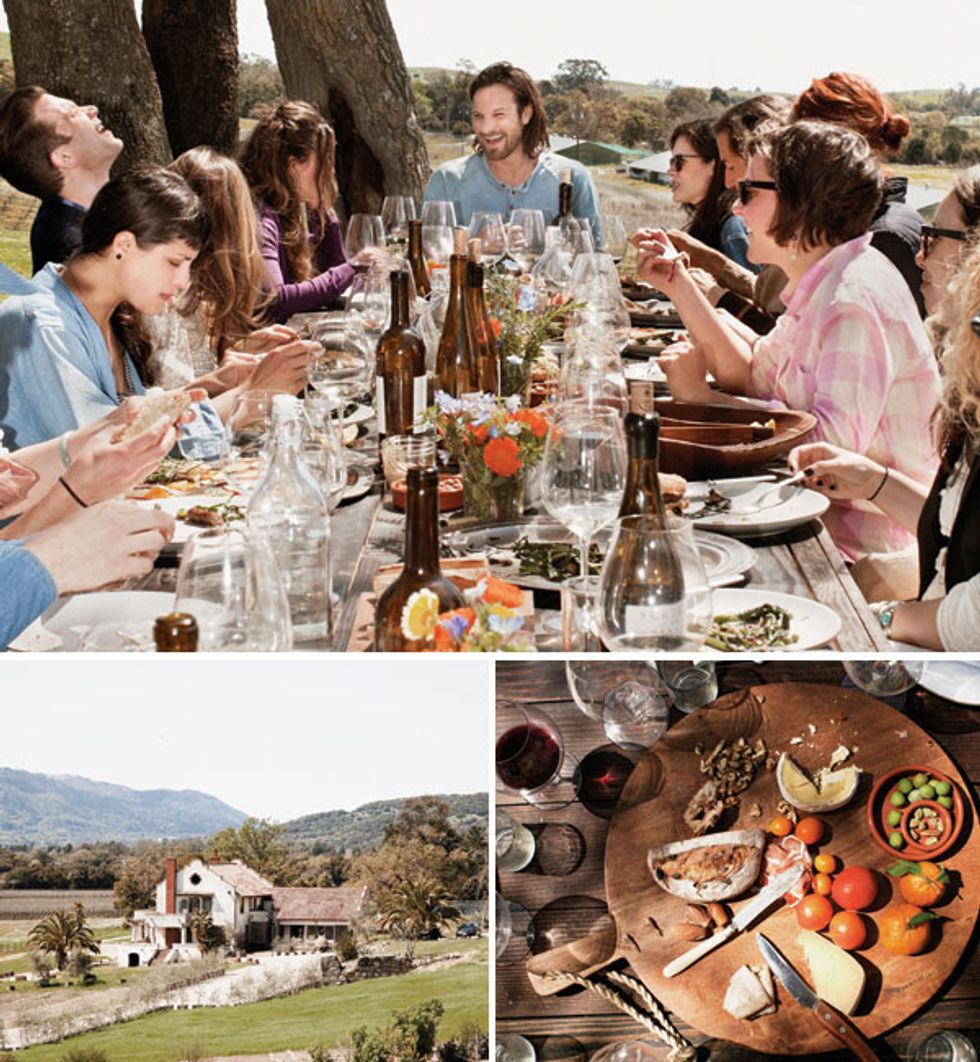 Plenty of vintners pay lip service to terroir, but Mariani walks the walk, fostering an insectary and fermenting his grapes with ambient yeast. A renovated former turkey farm with a 100-year-old hacienda, Scribe's estate regularly entices local stars like Bar Tartine's Nick Balla, Locanda's Anthony Strong and Peko-Peko's Sylvan Mishima Brackett, who host intimate dinners there. Mariani's handsomeness and coterie of creative friends have made his dating life subject to speculation: his second most popular Google search term, after "Andrew Mariani Scribe," is "Andrew Mariani girlfriend." Mariani's good looks don't keep him from getting dirty, though. On a recent delivery run, he was a whirlwind of culinary activity, pour- ing samples, snapping iPhone photos of lamb butchery, and plucking ladybugs off a crate of fresh fennel.
And despite his youth, Mariani has every intention of making Scribe his life's work. "I know two things," he says. "I'm going to die someday, and I will make wine every year until that happens."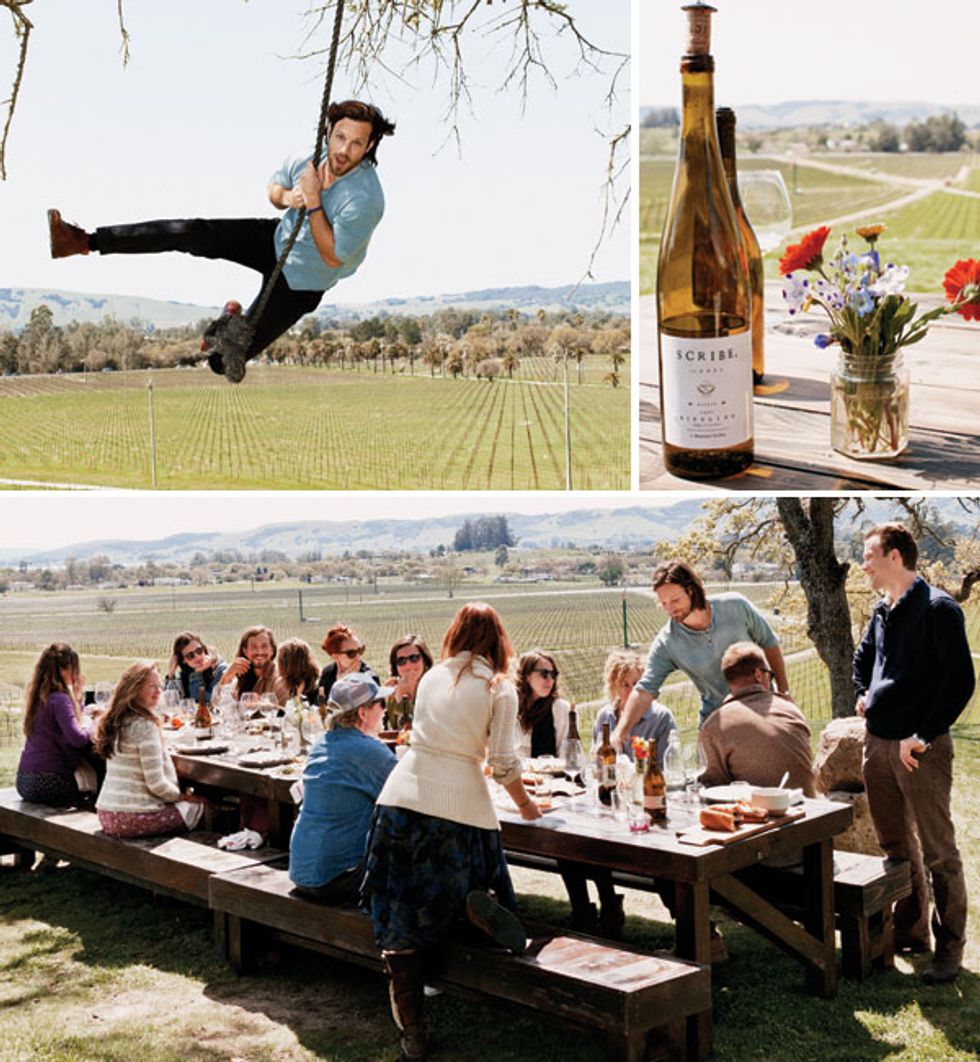 (L-R): Carleean Brown, Lauren Papadin, Lia Ices, Toby Hastings, Jana Blankenship, Marina Contro, Garrett Pierce, Lizzie Moore, Lauren Feldman, Nora Sibley Denker, Justine Wenger, Andrew Mariani, Kieren Maloney, Sasha Papadin.
Where:
Sonoma, CA (2300 Napa Road)
Who: Andrew Mariani
The scene: Beautiful hipsters mingling amidst beautiful vistas. Mariani always has a gaggle of friends staying with him; from fashion exiles to musicians to chefs, who put on impromptu concerts and host elaborate dinner parties.
Regulars: Musician (and Mariani's girlfriend) Lia Ices, Tartine's Chad Robinson, Chez Panisse chef Jerome Waag, filmmaker Aaron Brown, designer Andy Spade, and Alex Pasternak and Callan Clendenin of the band Lemonade
Provenance: Andrew is a direct descendent of Paul Mariani, who founded the legendary Mariani dried fruit company in 1906.
Andrew wears a henley by Farm Tactics, pants by Dries Van Noten and shoes By Rachel Comey.
MORE FOOD NETWORKS