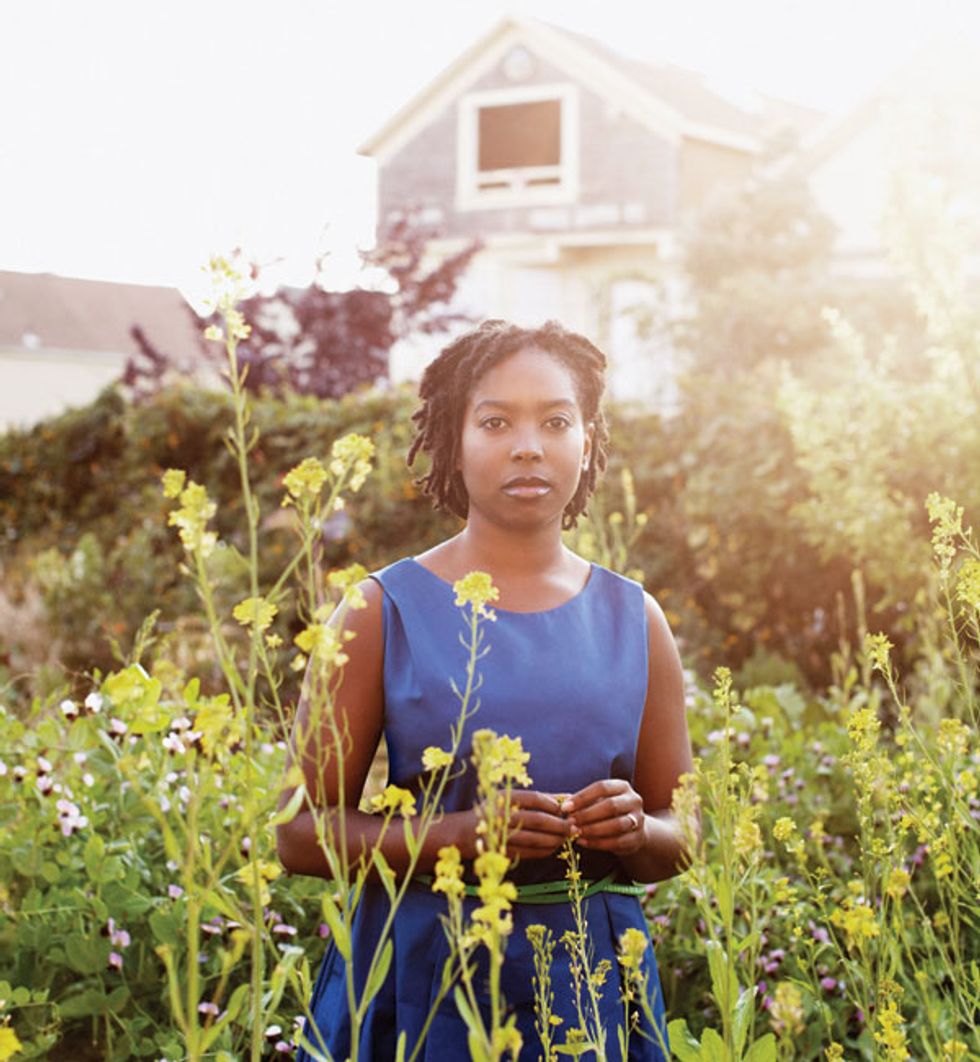 "Healthy food for all," is the motto behind People's Grocery, which is not actually a grocery store. At least, not yet. Nikki Henderson, 27, is the executive director of this nonprofit whose mission is to improve the health and economy of West Oakland, California, through the local food system. With only convenience stores nearby, and no easy access to any of the region's world-renowned produce, the neighborhood is essentially a food desert.
People's Grocery runs a leadership development program, a community garden, a greenhouse and offers cooking classes. Next year, the brick-and-mortar People's Community Market will open, selling a variety of local, organic, affordable food and featuring a front porch with a dining patio. "Our following began because food is one of the best ways to bring people together," says Henderson.
Her own interest in access to healthy food came about from witnessing the dietary issues in her extended family in L.A., where she grew up. "Lots of amputations from diabetes," she said. Seeing Al Gore's
An Inconvenient Truth
and learning about Michelle Obama's "Let's Move!" campaign activated her passion. When Henderson, a UCLA grad, goes to visit her family, she is "totally known as the crunchy, healthy person," she says. "I'll straight-up bring a raw kale salad and they're usually surprised by how good it is. My relatives may not be ready to march into a conversation about why you should eat organic, so the first conversation is about the kale. We try to meet people where they're at. Not lecture, not proselytize, not force it."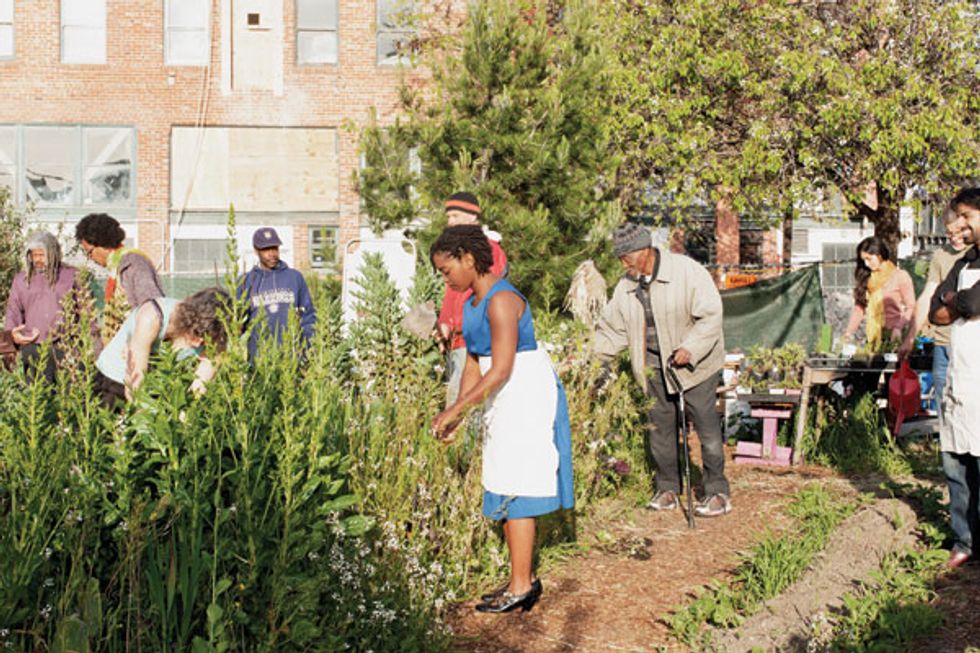 Where:
West Oakland, CA (909 7th Street)
Who: Nikki Henderson
The scene: A garden oasis in the backyard of West Oakland's historic California Hotel.
Advocates: Alice Waters, Michael Pollan, John and Ocean Robbins, Minh Pfai, Charles Mattocks
Drop out:
Henderson originally wanted to become a doctor but dropped out of UCLA's pre-med program when climate change and food justice became her passion.
Top photo: Nikki Henderson
Bottom photo: (L-R): Sarwang Parikh, Yafeu Tyhimba, Jumoke Hinton-Hodge, Tracey Dixon, Larry Davis, Amos Lans, Nikki, Luther Brown, Medha Garg, Eric Anderson, Saqib Keval
Photographer's assistant: Madeline Wright/  Hair and Makeup: Veronica Sjoen for ArtistUntied.com 
Nikki wears a dress and belt by Sofie D'Hoore.