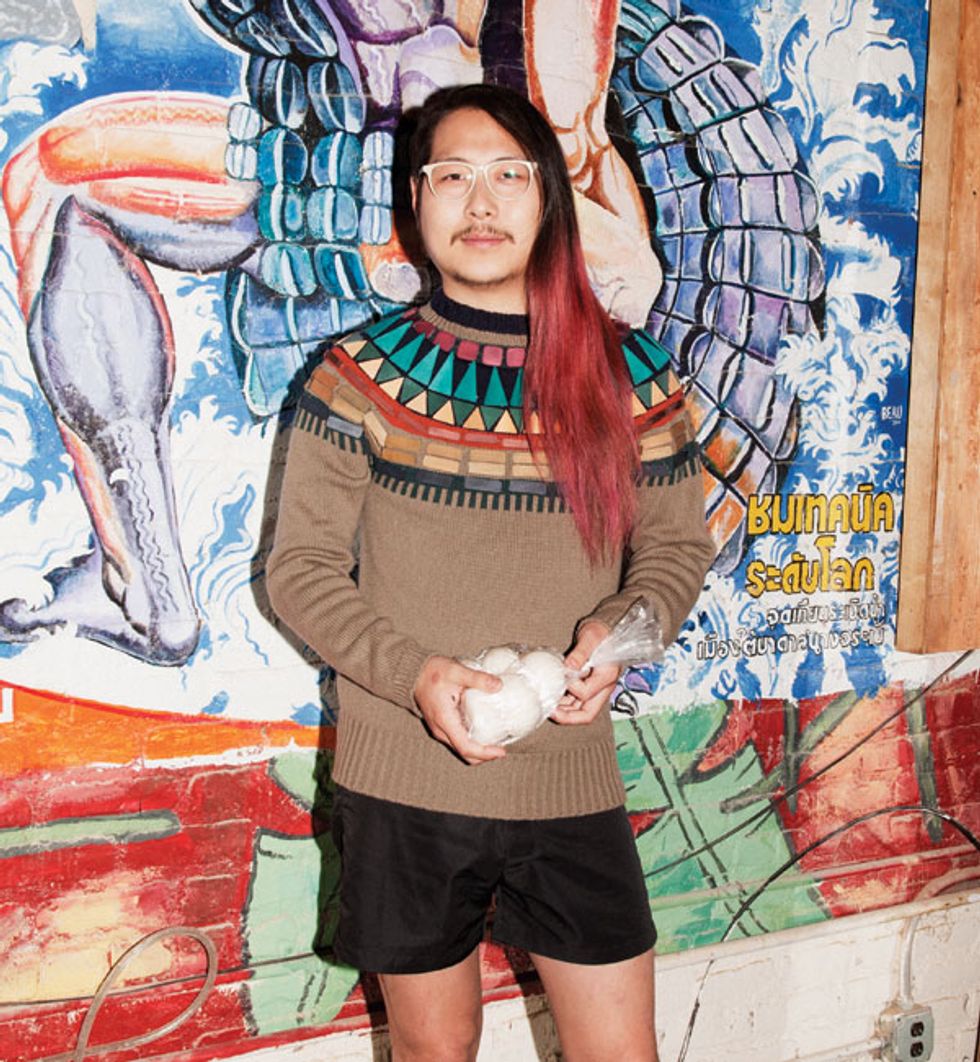 It's a few weeks before the New York outpost of Danny Bowien's popular San Francisco restaurant Mission Chinese is set to open on the Lower East Side, and the chef is belting out Avril Lavigne's "I'm With You" during a makeshift karaoke session in his Chinatown apartment. Friends -- like Momofuku pastry chef Christina Tosi, photographer Todd Selby and Asia Dog's Melanie Campbell--their mouths still numb from the Kung Pao pastrami and Ma Po tofu he and his team cooked earlier this evening, look on amusedly as Bowien, clad in his signature short-shorts, sings his go-to karaoke jam. "I'm so lucky to be surrounded by this amazing community," Bowien says the next morning of his New York crew, "but it's all very overwhelming."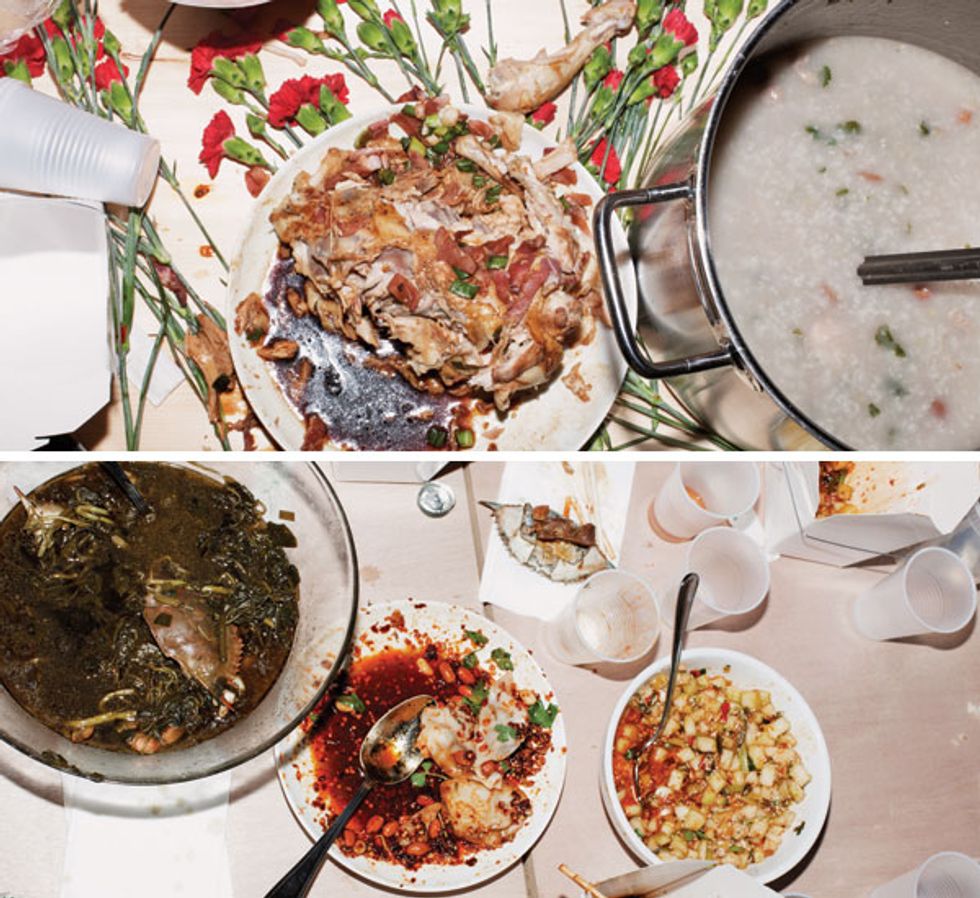 Even though Mission Chinese San Francisco (located in an existing, no-frills Chinese restaurant in the Mission District) draws a line around the block most nights, opening a spot in New York is a nerve-racking endeavor. But the 29-year-old Oklahoma native has little to be worried about. Known for having one of the most discerning pal- ates in the business, Bowien was recently nominated for a James Beard "Rising Chef " award. Like his San Francisco restaurant, the New York version will specialize in his inventive, super-spicy Sichuan Chinese fare, with rotating seasonal dishes alongside crowd favorites like the thrice-cooked bacon and salt cod fried rice. And as in SF, 75 cents from every entrée will be donated to charity. "Right now," Bowien says, "the biggest challenge is just believing in myself... and not shitting my pants."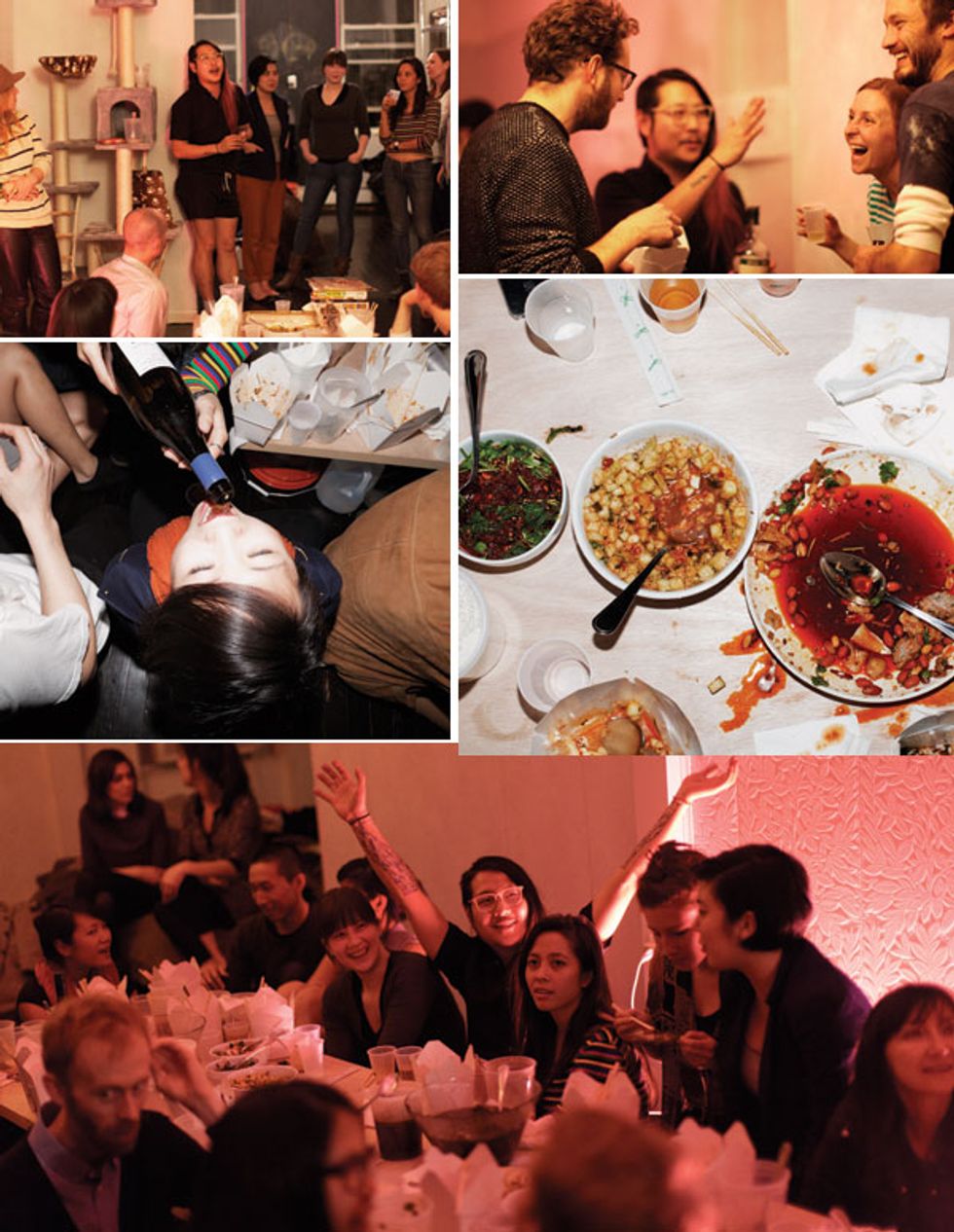 Where:
Lower East Side, NY (154 Orchard Street) and San Francisco, CA (2234 Mission Street)
Who: Danny Bowien
The scene: Constantly packed and constantly bustling, Mission Chinese is anti-precious -- don't expect to see any mason jars here. Beer and soda are served in cans, the prices are low and the line around the block is worth it.
Regulars: Photographer Todd Selby, Lucky Peach editor Peter Meehan, philanthropist Vanessa Getty, the band Girls
Line up: Mission Chinese is a democracy. Case in point: Famed Spanish chef Ferran Adrià and Martha Stewart recently waited in line like everyone else for a table.
Top left (L-R): Carrie Imberman, Jose Ramirez, Danny, Amelia Telc, Elena Yamamoto, Angela DiMayuga
Top right (L-R): Todd Selby, Danny, Christina Tosi, Josh Corey
Bottom right (Back to front, L-R): Vanessa Lavorato, Alexis Swerdloff, Queena Ko, Howard Jang, Elena Yamamoto, Danny Bowien, Angela DiMayuga, Sarah Hymanson, Amelia Telc, Pam Yung, Erik Gregory, Carole Sabas