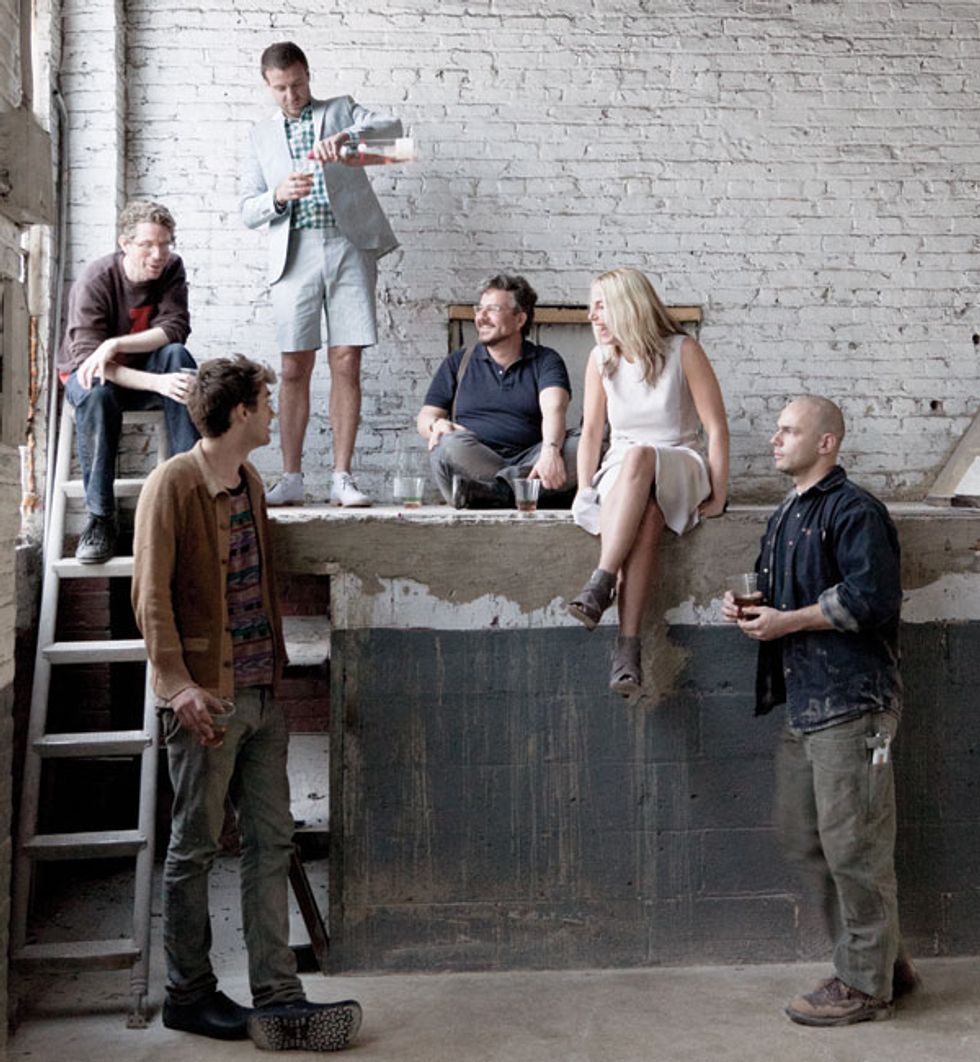 In its short life, from 2010 to 2011, a chrome-sided diner called M. Wells was like a magic bus. Everyone came along for the ride: artists, plumbers, chefs, doctors in scrubs just off their shifts and
New York Times
reporters who'd jump on the 7 train at Times Square and alight four stops later at Hunters Point Avenue in Long Island City. They came for Quebecois chef Hugue Dufour's gutsy cooking and lavish portions (meatloaf and foie gras for four, a group-size beef and lamb burger) and for the sunny charm of his wife and business partner, Sarah Obraitis, a native of Queens.
Then came a crash like a plate of eggs against a wall. The landlord sensed the neighborhood's new energy and after a year jacked up the rent from $2,000 to over $25,000. The couple scoffed and closed. The news sent shockwaves through the food world. MoMA PS1's forward-thinking director, Klaus Biesenbach, walked right over and asked Dufour, 34, and Obraitis, 35, to take over the museum's cafeteria, which will open this month as M. Wells Dinette. A bigger project in LIC is slated for November, the 3,000-square-foot M. Wells Steakhouse, serving all manner of steaks, chops -- and even horse meat. Through a glass divider, diners will be able to watch the progress of a catamaran Dufour, Obraitis and friends will build in their off time. "The boat will help keep us alive and creative," Obraitis says. "And we got a ten-year lease this time."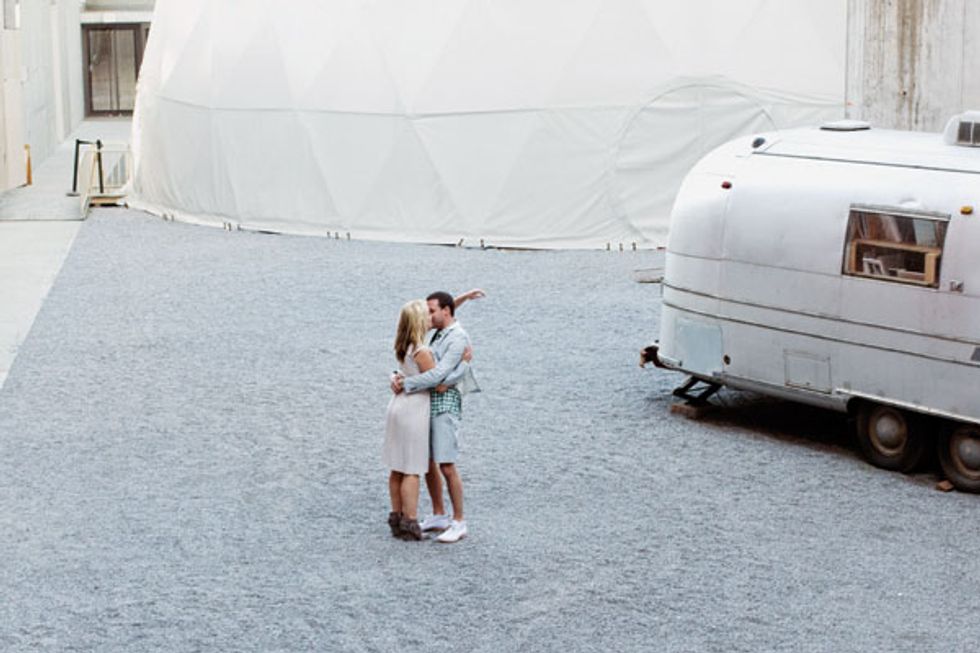 Where:
Long Island City, Queens (PS1 Contemporary Art Center, 22-25 Jackson Avenue)
Who: Sarah Obraitis and Hugue Dufour
The scene: The new M. Wells Dinette will have classroom style seating and little drawers at each place setting holding utensils, butter, mustard, napkins and maybe a deck of playing cards.
Regulars: PS1 director Klaus Biesenbach, The Dutch's Andrew Carmellini, chef Tien Ho, the New York Times' Sam Sifton
Priced out: The original M. Wells diner remains empty, the landlord evidently still demanding too much rent.
Top photo: (L-R): Kevin Srmers, Aidan O'Neal, Hugue Dufour, Deven DeMarco, Sarah Obraitis, Keith Cappuccio
Bottom photo (L-R): Sarah Obraitis, Hugue Dufour
Hair: Brittany Romney for Exclusive Artists using Rene Furterer. / Make up: Wendy Karcher for Make Up For Ever at amykirkman.com.
Sarah wears a dress by Calvin Klein Collection and shoes by Vince Camuto. Hugue wears a suit and shirt by Topman and shoes by Black Fleece by Brooks Brothers.
MORE FOOD NETWORKS