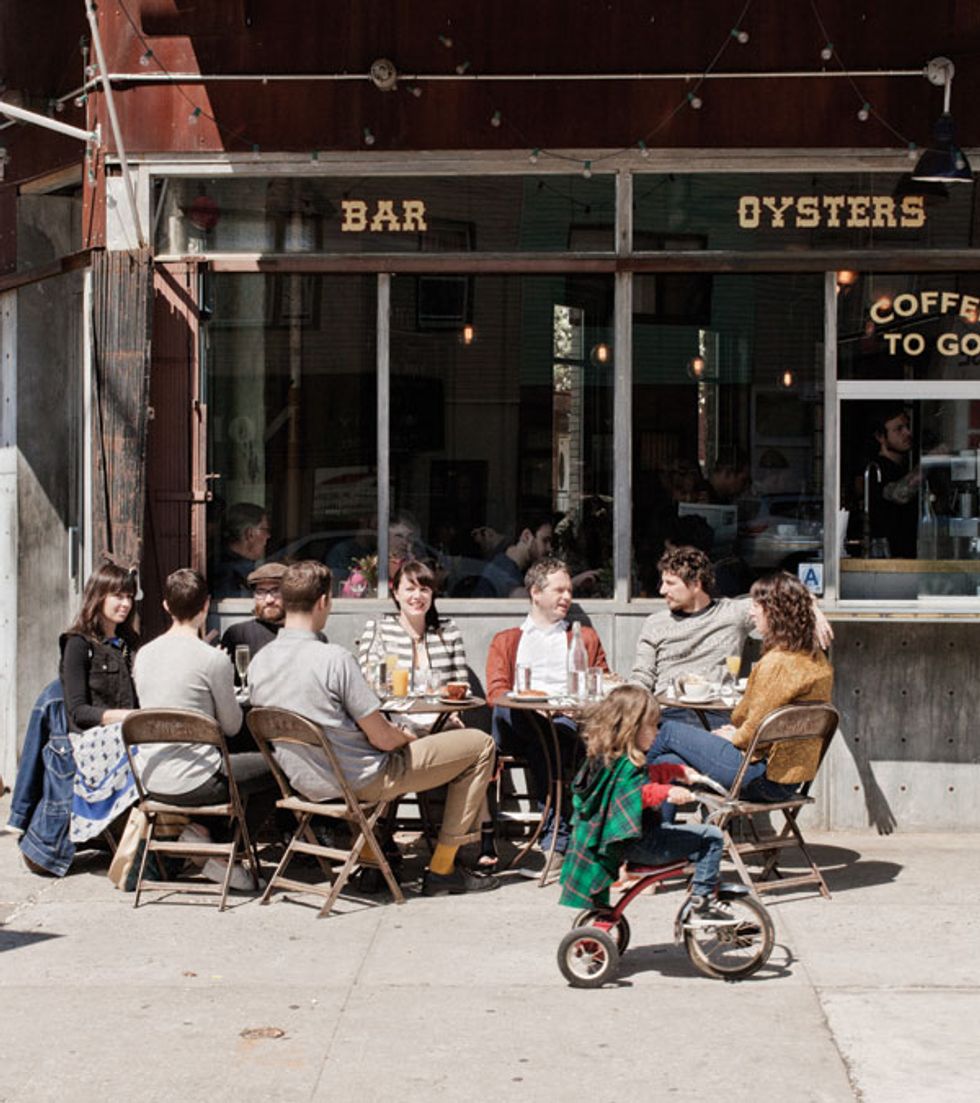 In the past five years, Greenpoint, Brooklyn has transformed from a largely Polish neighborhood into an artsy community with a Summer of Love-meets-Left Bank aesthetic. At the heart of this metamorphosis is Five Leaves, an American bistro that's become the clubhouse for North Brooklyn's creative set. Owner Jud Mongell, a laid-back New Zealander, says, "As soon as we opened [in 2008], it felt like the kids tearing down the fences at Woodstock.
Five Leaves was conceived in 2005 when Mongell met Heath Ledger at a beach party in Australia. The Down Under duo talked about opening a coffee stand in Brooklyn, but that idea evolved into a full-on restaurant. "Most of our meetings were over cheeseburgers and cocktails, so we said, 'Coffee's great, but burgers and Manhattans are better!'" With his passing in 2008, Ledger didn't live to see the restaurant's success.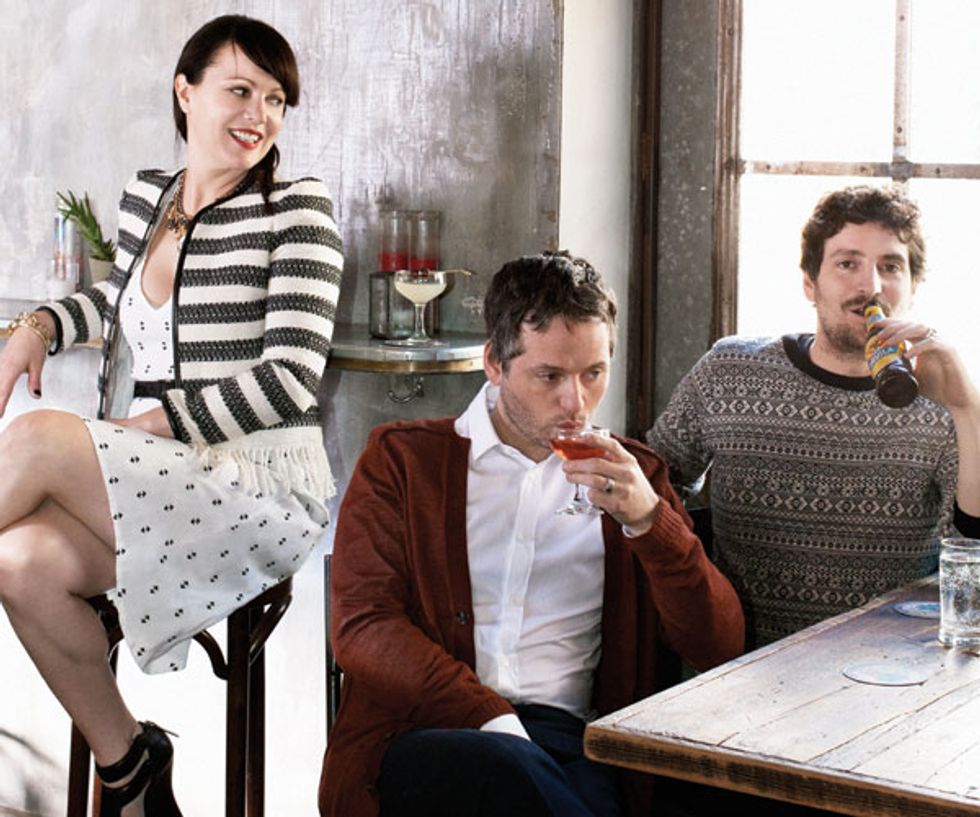 The main draw at the corner café, always teeming with musicians, writers, skateboarders and fashion luminaries, is the outstanding seasonal menu and creative cocktail list, prepared by executive chef and co-owner Ken Addington. Although the line to get a brunch table is often longer than the wait to ride Space Mountain, once you're feasting on the Big Brekkie (two eggs made to order, with a side of hash browns and ridiculously thick bacon) and gulping down the strongest cup of coffee north of Colombia, you'll understand what all the fuss is about.
Last summer, Mongell and his wife (and longtime Greenpoint resident) Kathy Mecham opened Nights and Weekends, a Caribbean-inspired outpost, just across the street, and now they're working on even bigger plans. "We're looking at a space in Los Angeles, and we're opening an Australian pie shop next to Five Leaves in the fall." Pie fans be warned: You should get in line now.
Where: Greenpoint, Brooklyn (18 Bedford Avenue)
Who: Kathy Mecham, Ken Addington and Jud Mongell
The scene: Where everybody knows your name -- if, that is, you live in Greenpoint.
Regulars: Skateboarder Bobby Puleo, Björk, actors Penn Badgley and Zoe Kravitz, tattoo artist Scott Campbell, the band TV on the Radio
Kanye West, table for two: The rapper recently came for breakfast. He shared a table with a girl (not a Kardashian) and ordered pancakes.
Top photo (L-R): Beth Cronk, Sam Addington, John Reardon, Alex Pakis, Kathy Mecham, Ken Addington, Margaret Holland, Jud Mongell, Amy Thorowgood
Bottom photo (L-R): Kathy Mecham, Ken Addington and Jud Mongell
Photographer's Assistant: James Gentile / Hair: Brittany Romney for Exclusive Artists using Rene Furterer. / Makeup: Wendy Karcher for Make Up For Ever at amykirkman.com / Kathy wears a jacket by Sandro, dress by Monrow, shoes by Camilla Skovgaard, belt by Topshop, jewelry by Fenton Fallon and Alex Pakis. Ken wears a cardigan, shirt and pants by Burberry and shoes by Coach. Jud wears a sweater and shirt, by Topman and jeans by Blksmth Denim.
MORE FOOD NETWORKS