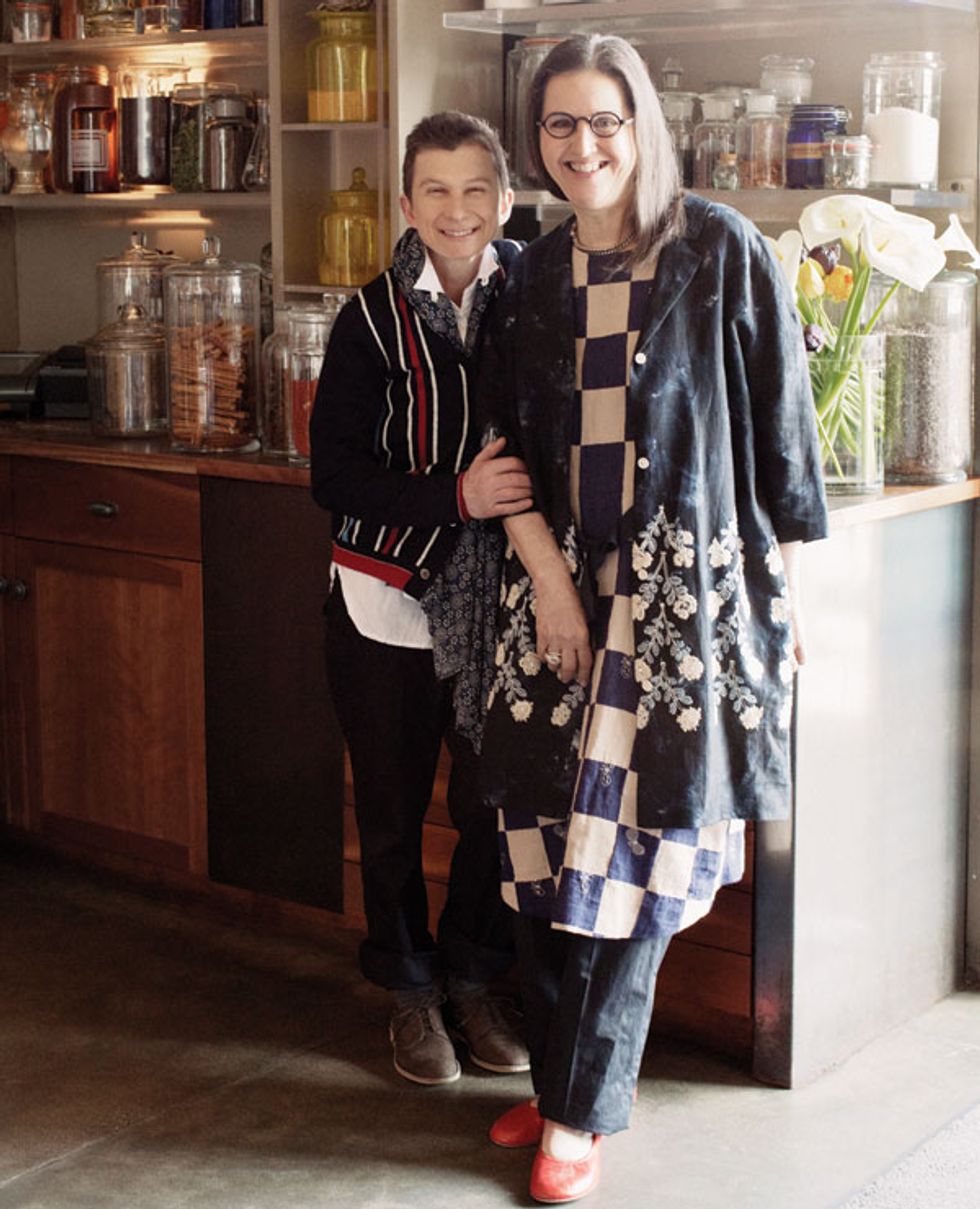 Tucked away in a corner of San Francisco's renowned Ferry Building, the market mecca of America's local foods movement, one of the country's most seasoned chefs, Amaryll Schwertner, can be found coaxing the best of the area's ingredients into dishes which delight and deeply nourish. Part-pantry and part-culinary atelier, Boulettes Larder is the immensely charming open-style kitchen where celebrities and artists like Alice Waters and Tadao Ando, and friends and farmers all go to talk, connect and be perfectly fed. "I think local communities coalesce around things that feel authentic," Schwertner says.
Boulettes, opened in 2003 by chefs and co-owners Schwertner and Lori Regis, has three distinct but related activities -- a larder (filled with inventive spice mixes, exotic salts and rare seasonal ingredients from small production farms), daytime à la carte meals and private prix fixe dinners. Schwertner describes Boulettes as a "process-oriented kitchen, led by aesthetics, heart, soul, experience and, above all, the ingredients."
Schwertner has been championing local farmers for more than 30 years, since moving to California from Amsterdam to cook at top Bay Area restaurants like Chez Panisse and BayWolf. She and Regis met while cooking at Sol y Luna in the late '80s and went on to own and run Stars together before opening Boulettes. Joined with the country's most famous farmers' market, Boulettes "is a graphic and beautiful illustration of food's life cycle" according to Schwertner, "and the people who come here are participating in that."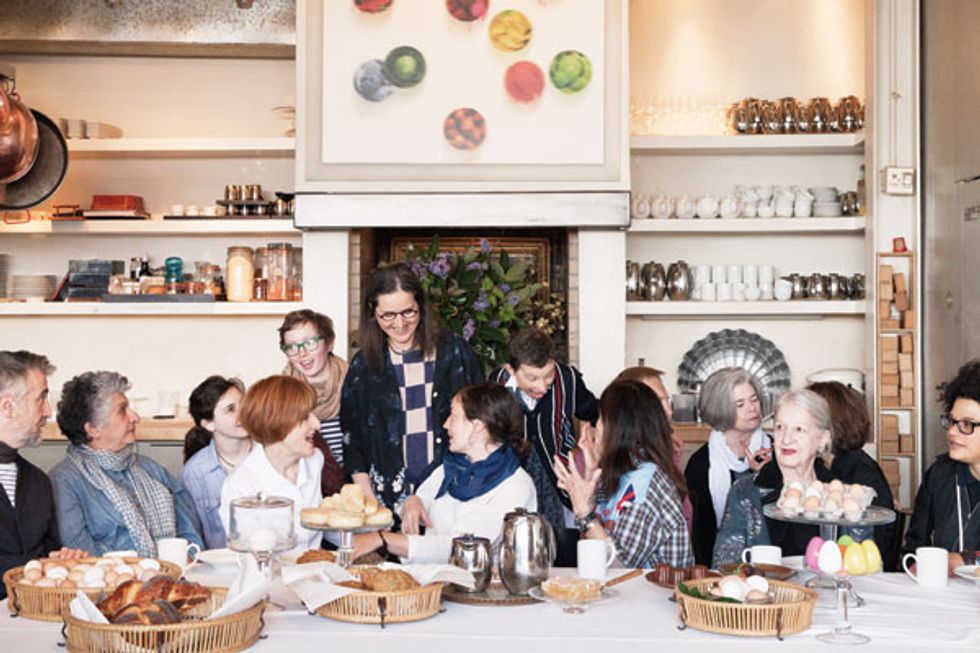 Where: San Francisco, CA (1 Ferry Building)
Who: Lori Regis and Amaryll Schwertner
The scene: The communal table is the best seat in the house. Park yourself there, and you'll find yourself chatting with writers, artists, dancers and chefs about the transcendent scrambled eggs.
Regulars: Chez Panisse's Alice Waters, MAC's Ben and Chris Ospital, Bar Jules' Jessica Boncutter, Indian cookbook author Niloufer King, choreographer Alonzo King, conductor Michael Tilson Thomas
Dog days: Boulette is actually the proprietor's "dreadlocked" Hungarian Sheepdog, who can always be found snoozing under the main table.
Top photo: Lori Regis and Amaryll Schwertner
Bottom photo (L-R): Ben Ospital, Niloufer King, Phoebe Boatwright, Chris Ospital, Karen Renwiener, Amaryll Schwertner, Jessica Boncutter, Lori Regis, Valerie Gnadt, Larry Lanka, Helen Shumaker, Jeri Ospital, Judith Gordon, Theresa Beaumont
Photographer's Assistant: Madeline Wright
Hair and makeup: Veronica Sjoen for ArtistUntied.com
Lori wears a cardigan by Comme Des Garcons Girl, shirt, pants and scarf by Engineered Garments Women and shoes by maison Martin Margiela. Amaryll wears a jacket and dress by Mina Perhonen, pants and shoes by Sofie D'Hoore, glasses by Lindberg, necklace by Christofle and ring by Da Vera. All Clothing by Modern Appealing Clothing.
MORE FOOD NETWORKS