On Friday I shared my favorite Tony Awards moments of the past. Now after Andrew Andrew provided a play-by-play of last night's red carpet arrivals and telecast on @papermagazine, I wanted to share my five favorite moments from last nights "Oscars of Broadway." Enjoy! 



1. I was so happy to see former Curtain Cutie Steve Kazee win the Best Leading Actor in a Musical award, for his role in Best Musical-winner Once. It's been a rough year for him; he lost his mom and ended a six-year relationship with actress Megan Hilty. Bet Hilty's crying in her Smash script today! Congrats Steve!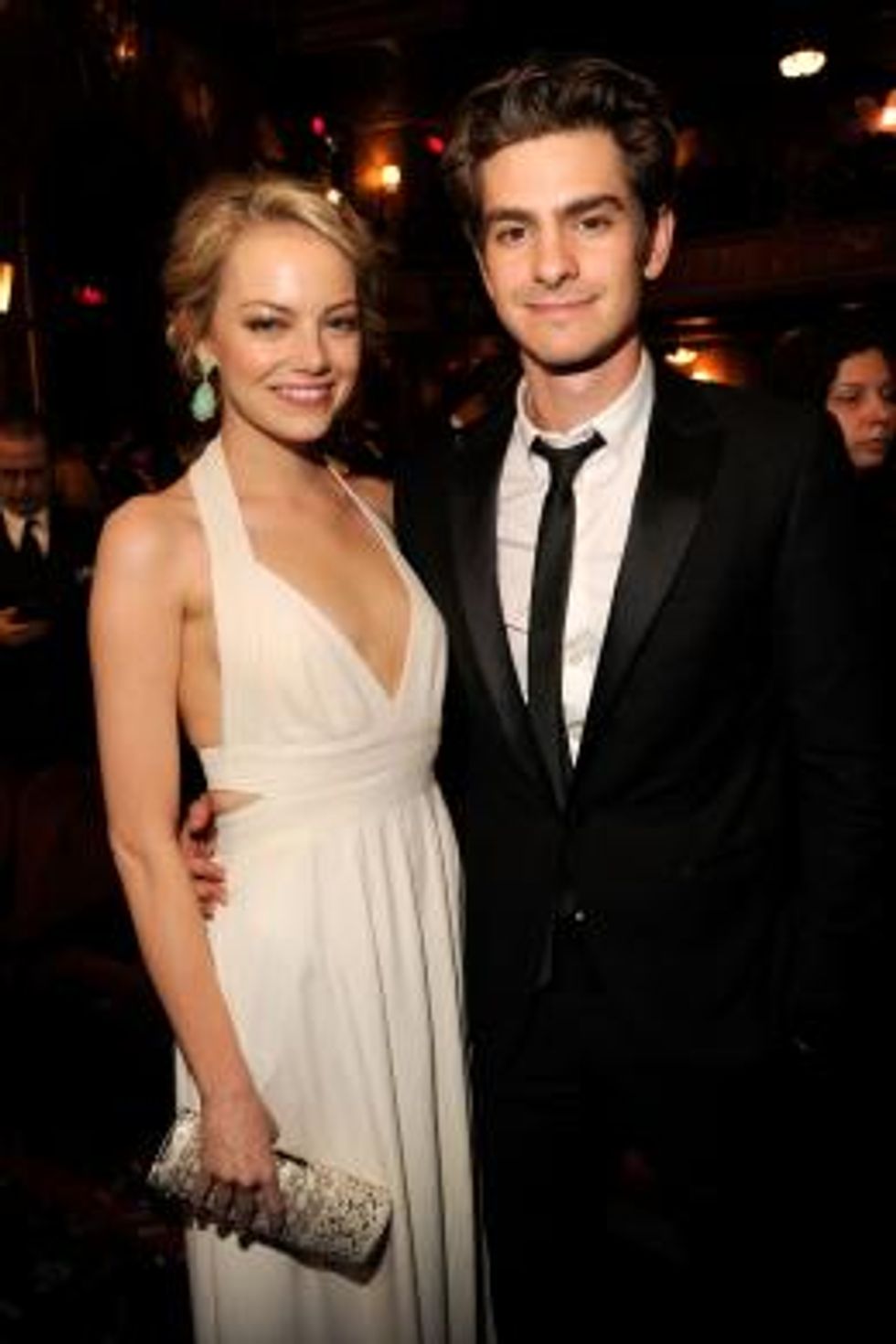 2. Peter and the Starcatcher's Christian Borle may be taking home the Best Featured Actor in a play award but category competitor Andrew Garfield, who was nominated for his role as Biff in the revival of Arthur Miller's Death of a Salesman, is definitely taking home the hottest date! His girlfriend and Spider-Man co-star Emma Stone, slipped on a beautiful Narciso Rodriguez gown for the occasion. That's how you work a Tony Award look Jessica Chastain and Amanda Seyfried! Sidenote: Both Stone and Once star Cristin Milioti wore big jade earrings. Two's a trend!




3. OK, so Hugh Jackman's wife is the butt of many a joke. But, you know what? They really seem like they love each other. Last night she presented him with a "Special" Tony Award with one of the sweetest speeches we've ever seen. Here's Hugh, who just got home from filming the movie version of Les Miserables, accepting the award and laying a big ol' Australian kiss on her! You can see her speech here.




4. I wrote about Nina in Paper's Beautiful People issue and I'm so happy she won the Tony for playing a sexy dominatrix in Venus in Fur. That's a step in the right direction on the Great White Way as far as I'm concerned. She looked stunning and gave such a funny and adorable speech. I've always thought Christopher Plummer was pretty cute too...




5. It was so good to see another former Beautiful Person, producer Jordan Roth, get one of the biggest awards of the night for producing Bruce Norris's Pulitzer Prize-winning play Clybourne Park. The play was not going to make it to Broadway -- until the savvy producer swooped in and saved the day and I'm so happy I got to see this hilarious, eye-opening work.

Honorable mentions:

Other Desert Cities' winner Judith Light's acceptance speech... and hair do.
Patti LuPone pushing a lawn mower during the evening's opening number.
The Newsies' performance. Extra! Extra! Jeremy Jordan is HOT.