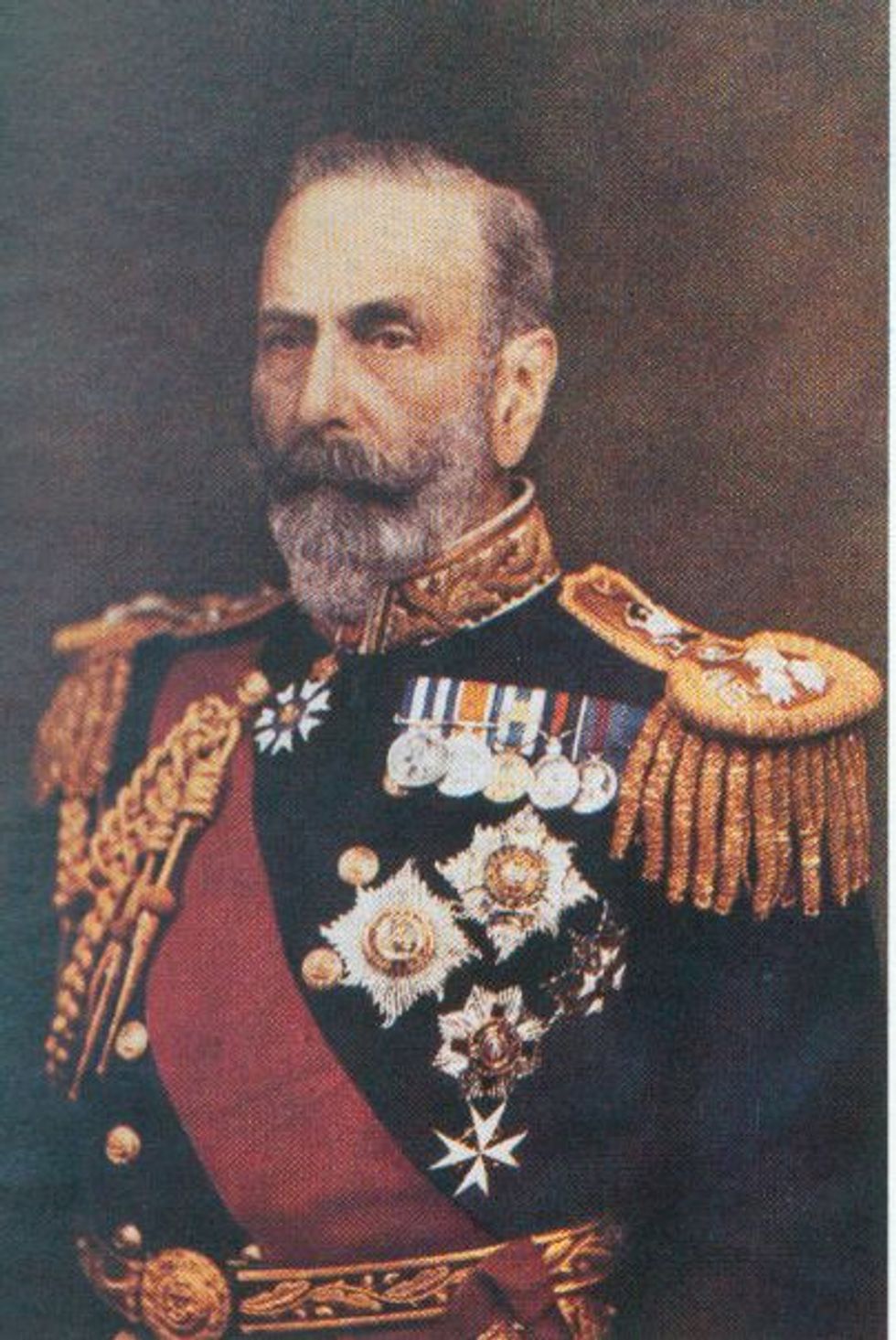 This is the man who started it all. Prince Louis of Battenberg. He went into the British Navy at a very early age (supposedly influenced by sailor Prince Alfred, Duke of Edinburgh whom he met in Darmstadt). Louis married Princess Victoria of Hesse und bei Rhein, sister of Empress Alexandra of Russia. They had four children including Queen Louise of Sweden, Princess Alice of Greece (mother-in-law of Queen Elizabeth II), Earl Mountbatten of Burma and George, 2nd Marquess of Milford Haven.
When WW II broke out, there were problems for the German born Louis and he was forced to retire (Winston Churchill sad it was shameful since Louis had loyally served England for decades).
When George V changed the Germanic names of the extended royal family, Louis was visiting a friend's country house for the weekend. When he left, he signed the guestbook 'Arrived Prince Jekyll, left Lord Hyde'.

Louis was one of the sexy Battenberg brothers.  Henry married Princess Beatrice, Queen Victoria's youngest child. Franz Joseph married Princess Anna of Montenegro. Alexander was Prince of Bulgaria and almost married Princess Victoria of Prussia but ended up marrying an opera singer and dying young.