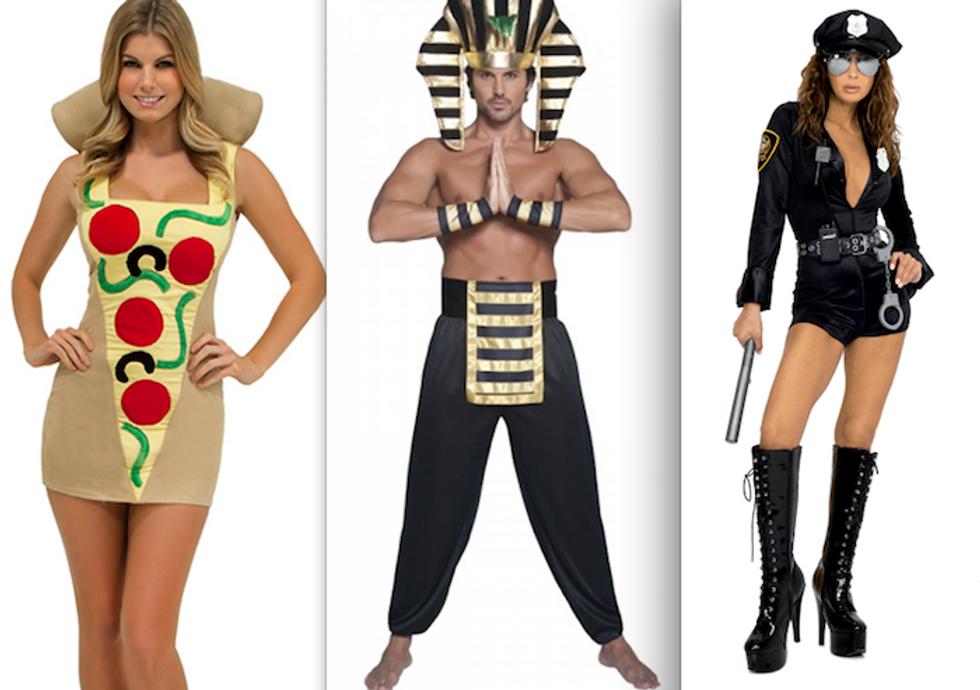 This Halloween, even Ellen DeGeneres is
flashing some underboob
.
By now, it's a foregone conclusion that every October 31 you'll encounter troupes of women (and men) stumbling down the street in garter belts, ruffle skirts, thigh-high stockings and cleavage-baring tops regardless of whether they're dressed up as law enforcement officials, blue collar workers, animals, memes, or TV characters. But, as any
old-timey Halloween photo
illustrates, the emphasis wasn't always on how much T&A you wanted to show but on how effin' terrifying you could look.
Though contemporary Halloween is leagues away from the family-friendly holiday predominantly enjoyed by children trick-or-treating down leafy, Eisenhower-era suburban streets (though, of course, that still goes on, too), the holiday's association with sex is not a new phenomenon. As Suzanne Labarre writes
in a piece for
Fast Company
, as early as the 19th century, Halloween, as a "public festival", was "one of the few places where young couples could flirt and court" given that for most people living in small farming villages during that time, "everything from where you slept to where you worked, was divided strictly according to gender." She goes on to cite the
risqué costumes worn at 18th and 19th-century masquerade balls
in cities like Venice, London and Paris as providing an historical antecedent to our modern-day
"Adult Nurse Juana Be Sedated
" and
"Queen of Detention School Girl"
costumes. Much like Halloween today, the balls provided their masked guests with an opportunity to be anonymous and outside of themselves, which boosted confidence, lowered inhibitions, and let people take a break from the rigid social mores of the day.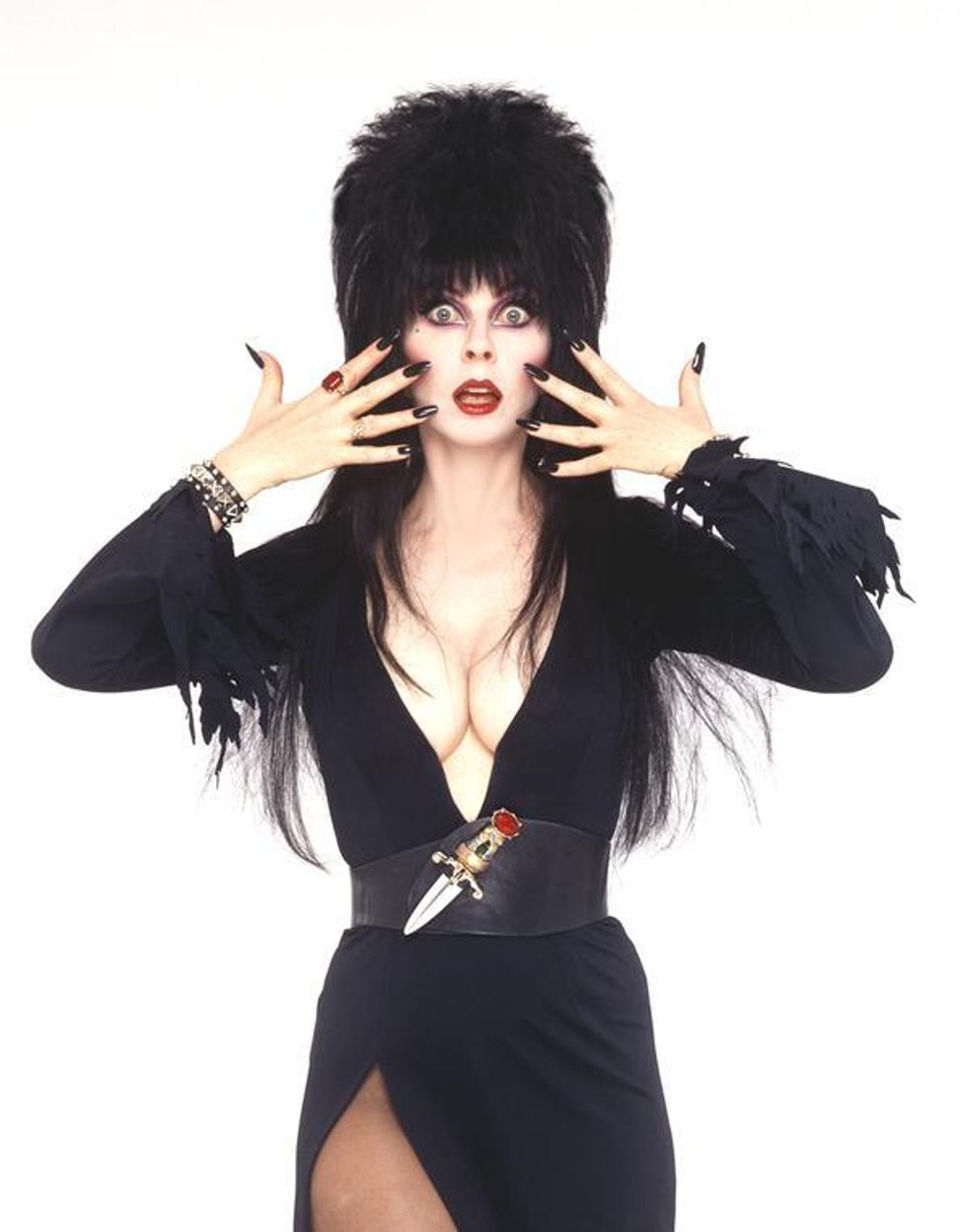 Elvira says her costume is the #1 selling female costume in the country and they even have one for men. "I have a 'Malevira' that's extremely popular," she says. You can find them
HERE
.
But even if Halloween has long functioned as an opportunity to get laid, it's clear that the over-the-top sexiness (sometimes bordering on smuttiness) that's now become associated with the holiday is a (relatively) recent invention. "Costumes weren't that sexy when you went out in the ['60s and '70s]," the
Mistress of the Dark
herself,
Elvira
(a.k.a. Cassandra Peterson), recalls. "The last costume I wore before I was Elvira was a bra with pasties and tassels on it and a thong. I had been a former showgirl in Las Vegas so I was used to running around with skimpy things on all the time. I went out in the club with that in probably 1979 and, I swear to god, I was the first person I saw [dressed] in the smallest costume on Halloween."
Elvira
continues, "After I started Elvira [in 1981], I really saw costumes getting slowly more and more sexy. I don't know how much Elvira had to do with it but I definitely saw a trend in that direction." She adds, "I attribute [this trend] -- as I attribute a lot of trends -- to the gays. Gay men in particular. I think they're always trendsetters and I remember seeing how popular the big Halloween bash on Santa Monica Boulevard in West Hollywood was becoming. And obviously the gay men there were dressing sexy -- they were wearing barely anything."
Labarre's
Fast Company
piece and another story in
Slate
seem to agree with Elvira's assessment, and also point to the rise in the 1970s of New York City's Halloween Parade in Greenwich Village -- and its association with the city's LGBTQ community -- as a catalyst for the popularity of revealing costumes. The parade was "a little family thing and then somehow it grew and grew," legendary designer, stylist and boutique owner Patricia Field remembers. "It evolved the same time as the gay parade [evolved]. And, of course, if you want to tell a gay to dress up in a costume, they'll be first in line."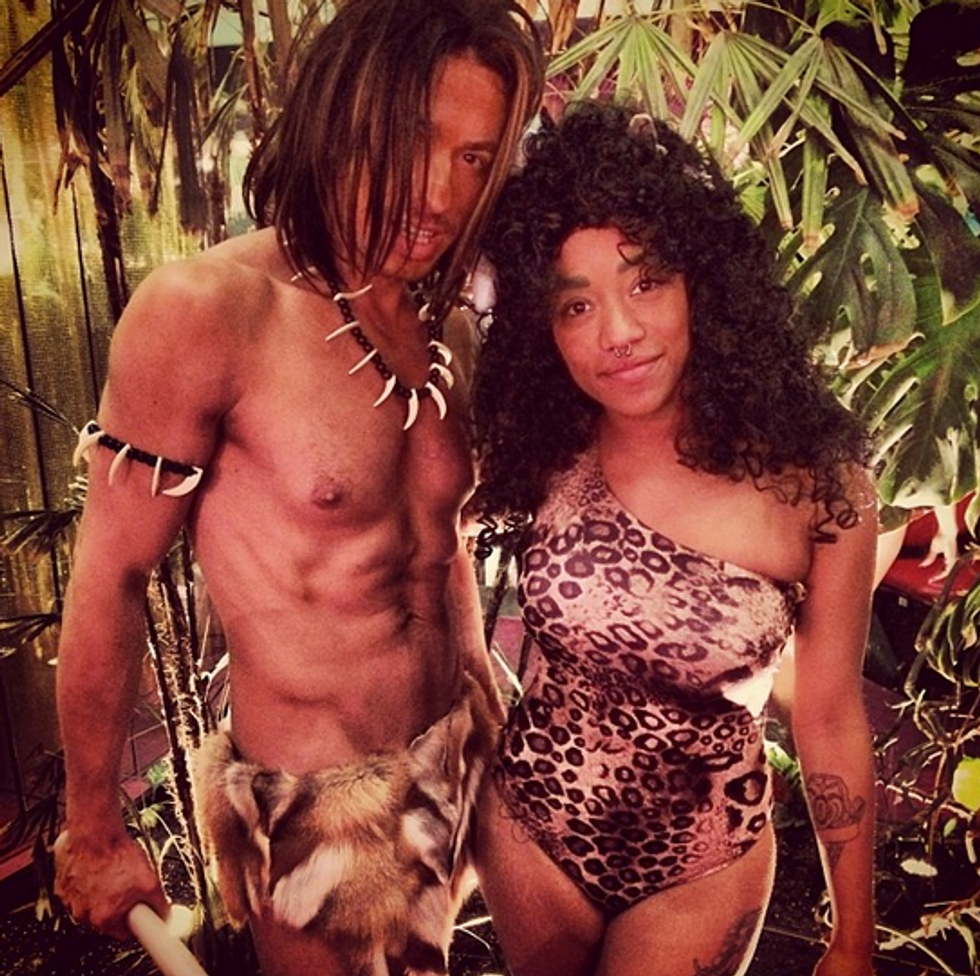 Patricia Field employees Guy and Barbie dressed up for Halloween (Photo courtesy of Patricia Field)
What might otherwise have been confined to drag queens and gay men showing a little skin on Halloween eventually trickled down into the mainstream, keeping apace with broader socio-cultural changes happening in the glamorous, sex-fueled disco culture of the late '70s. "I think when it got more popular was when gay culture got bigger and more [accepted] and the straights started following along," Elvira says. Perhaps no better example of this convergence of pop culture with gay culture, skimpy costumes, and Halloween-esque horror can be found than in
The Rocky Horror Picture Show
, which revealed Tim Curry in all his corset-wearing glory in 1975.
Fast forward to the decade responsible for introducing us to Madonna's cone bra (and
Sex
book), a quintet of British pop stars chanting "Girl Power!" while wearing
crotch-skimming skirts
and a president getting blowjobs in the Oval Office, and the sexy quotient exponentially increased. By the late '90s and early '00s, we saw the rise of hyper-sexuality, with low-rise jeans and
tube tops being marketed to children
and the demand for
hottt
costumes pre-packaged in plastic bags grew.
"You have Britney Spears
pulling off her tuxedo
and, through this exposure to music videos and entertainment media, showing off your body becomes not a big deal for people," Field says. The designer adds, "Also since the '80s with the gym and body-building [craze], people take care of their bodies so much more so when they have the opportunity to show them off a little, like on Halloween, [they do]."
It makes sense that as our culture became more permissive toward open sexuality, greater and greater numbers of people wanted to take advantage of it -- if just for one night. "It's not so taboo anymore to be sexy," Elvira says. "You can be working at a [corporate] company and go out dressed like a total 'ho and, because it's Halloween, it doesn't really matter," she adds, in an echo of Lindsay Lohan's famous line in
Mean Girls
that Halloween is "the one night a year when a girl
can dress like a total slut and no other girls can say anything about it."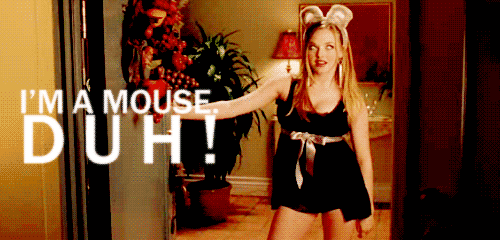 It's possible, though, that the era of "
wear[ing] lingerie and some form of animal ears
" has peaked. Of course there's still going to be a glut of sexxxy Halloween costumes tonight -- some amusing, some hot, and a lot
very ridiculous
-- but the trend seems to be shifting. With backlash toward sexy costumes growing -- particularly on
blogs
-- many people seem to be looking for more clever, ironic or original ways to dress up and still look cute. "I think people want to look good for Halloween but they don't necessarily like the packaged costumes [anymore]," Samantha Irons, a costumer at Yonkers-based
Beyond Costumes
, says. "Everyone now wants to be something original, something that hasn't been done before."
Such as?
"We had a guy who wanted to be '
Jewpid
,' a character from a Stefon [sketch] on
SNL
. He wanted to get a cupid's skirt, wings, a prayer shawl and peyes."