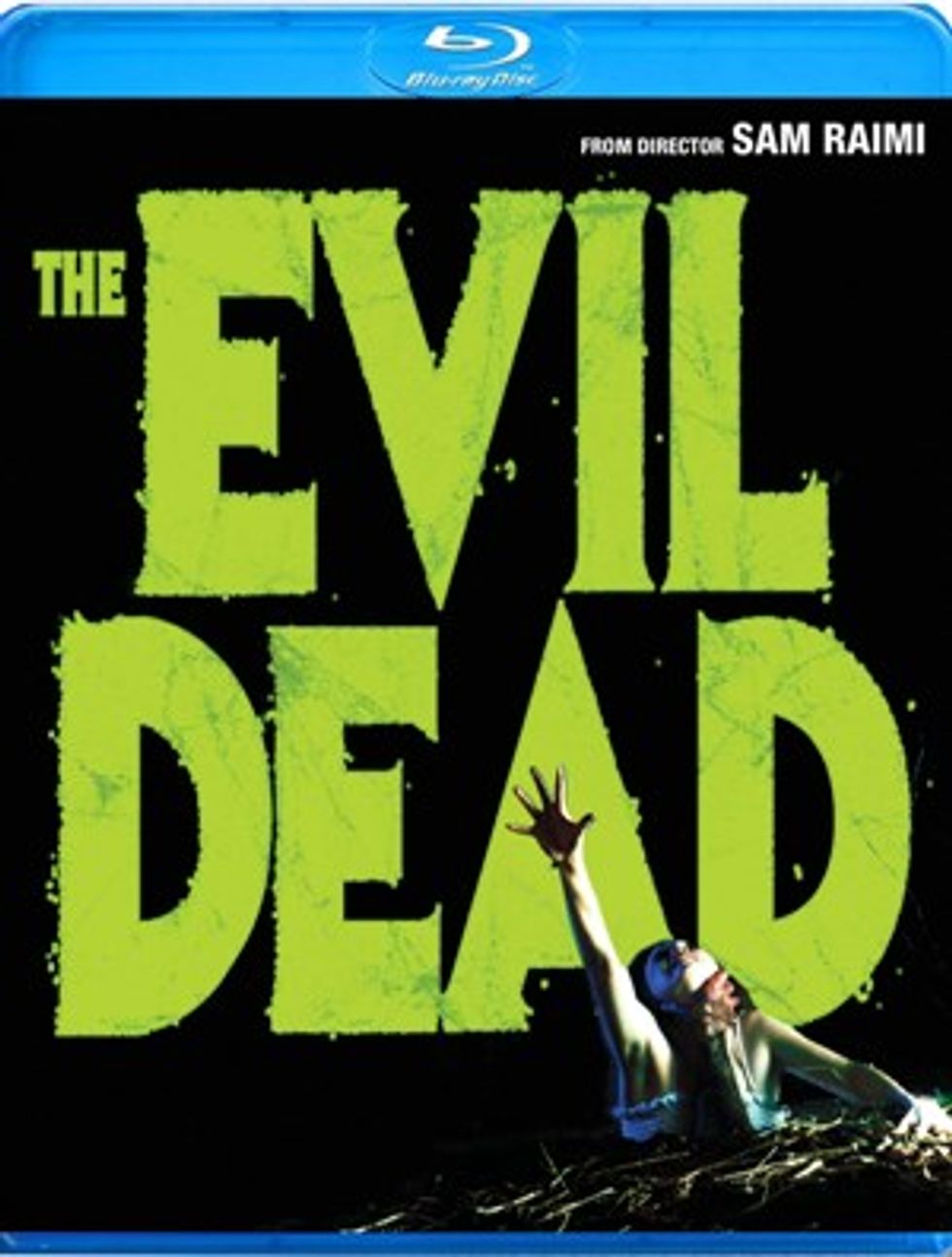 Out this week in stores is
The Evil Dead
. This superb Blu-ray edition of director
Sam Raimi
's influential low budget 1982 horror film about five friends who vacation at a lonely cabin in the woods. There, they discover a "Book Of The Dead" covered in human flesh and inked in blood. They also find a tape recorder with incantations that raise demons which dwell in the woods infecting one after another.
Bruce Campbell,
as Ash, is the lone survivor battling demons, killer trees, and getting splashed with gallons of blood. With wildly inventive camerawork and special effects (the stop-motion animation at the end is particularly fabulous) the film also includes great set direction -- the spooky basement (where they find the "book") with hanging gourds and a torn poster for
The Hills Have Eyes
is perfection. Campbell's intensely physical performance is truly wonderful. I saw this in Times Square when it opened and the audience went wild -- it really holds up well, even considering the meta-remake by
Raimi --
Evil Dead 2
and the jokey, fun action sequel,
Army Of Darkness
, that followed. This "limited edition" has new audio commentary with director Raimi, producer
Robert Tapert
and
Campbell, and includes a second disc with tons of extras -- did you know
Joel Coen
was assistant editor? Overall, this horror classic looks spectacular on Blu-ray.