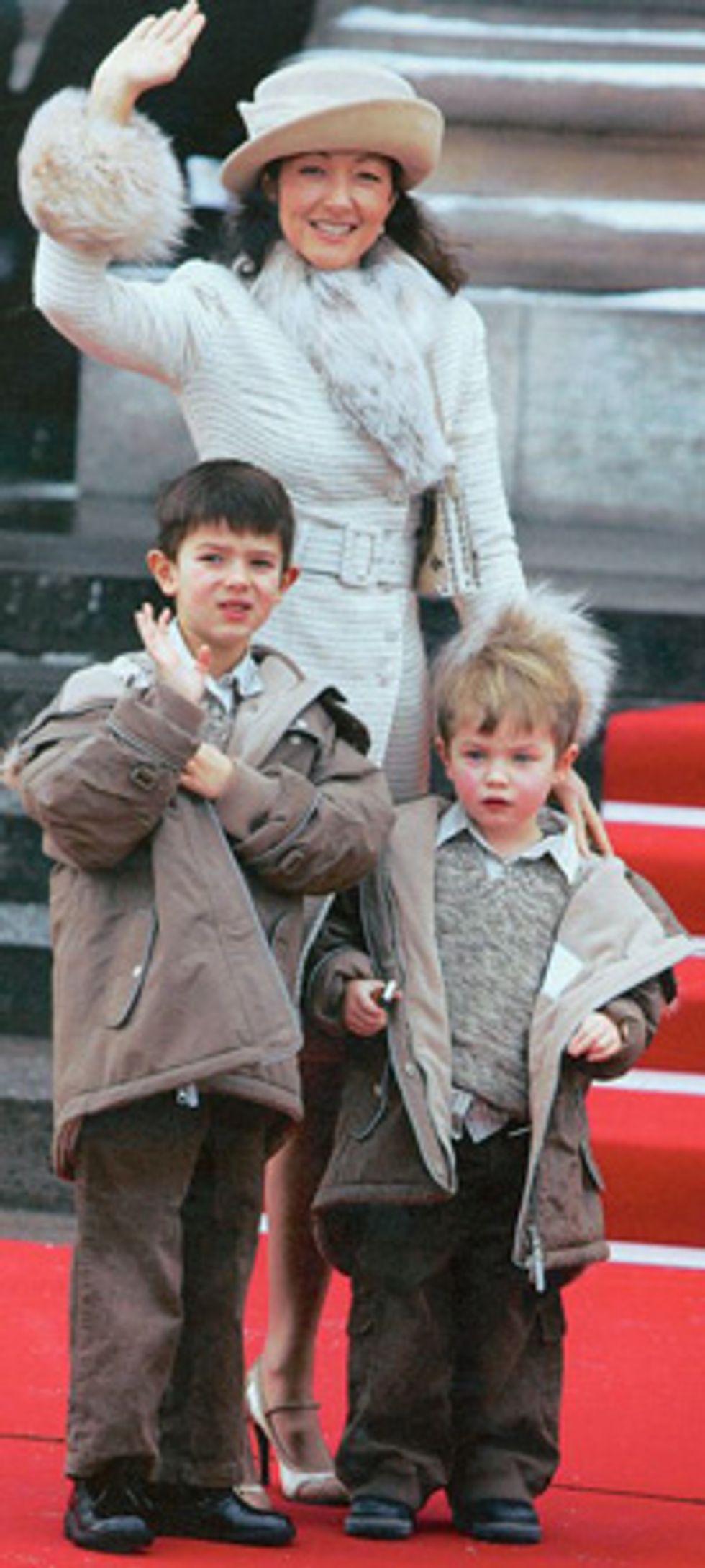 Here's a zippy shot of Alexandra, ex-wife of Prince Joachim of Denmark with their sons Princes Nikolai and Felix. The former Alexandra Manley, who is part Chinese, now goes by the title the Countess of Frederiksborg and supposedly runs around with a hot young Danish photographer.

Aren't the kids cute? Some of the cutest royals back in the day were descendants of Christian IX.

MM is torn on the whole divorce thing. It's medieval to even discuss it since it's every person's right to divorce but it's so complicated in royal families and really hurts their prestige. Maybe MM is just having a crazy moment.