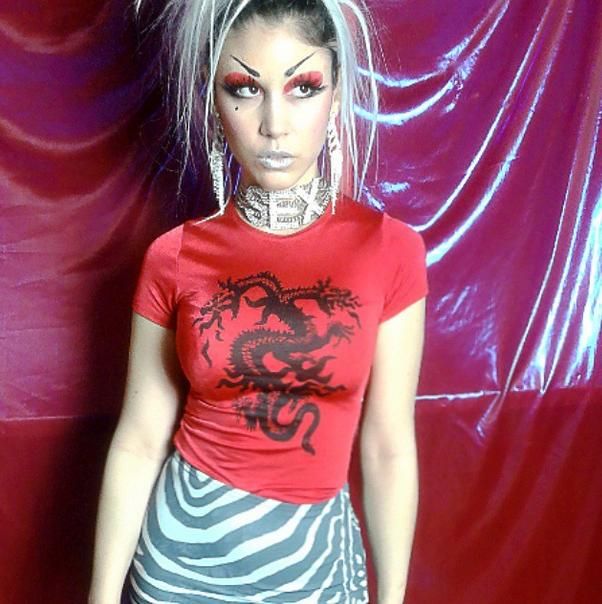 Queen Sateen. (Photo via
Instagram
)
In our new column, "The Coolest Person In the Room," we're asking our favorite nightlife pros (hosts, DJs, door people, promoters, bar/club owners, club kids, bartenders, socialites) to tell us about who they think is the one party person whose look is always on point, whose energy is contagious, and whose scene is worth checking out -- basically, that person at the club who they've got their eye on and think we all should know. In each installment, the previous "coolest person in the room" will pass the baton and nominate someone else.
Last week we featured Ryan Burke and he's been kind enough to nominate our next 'Coolest Person in the Room,' Queen Sateen.
Tell us about Queen Sateen.
Queen Sateen is new to the New York nightlife scene and is a performer/host and personality who has her own sorta entourage of other newcomers. She occasionally hosts for Ladyfag and Susanne Bartsch and is available to be booked for performances with her husband/partner in crime "Exquisite."
Each year there are fresh faces who enter nightlife for various reasons. Some only last one season while others are more committed. Sateen is on her second summer here and is already getting pretty well-known for her gutter glam style and having a partner who is a straight drag queen. The two do matching looks and bring great energy together.
When did you two first meet?
I technically first met Sateen in a club but I actually remember first meeting her on the street in my neighborhood. She approached me, which took me by surprise because I was out of face and really sick that day. She was like "you probably don't recognize me because I usually cover my eyebrows" and I was like "I don't remember most people I meet out in general..." After that I would see her all the time at Lovegun and 11:11 with her crew.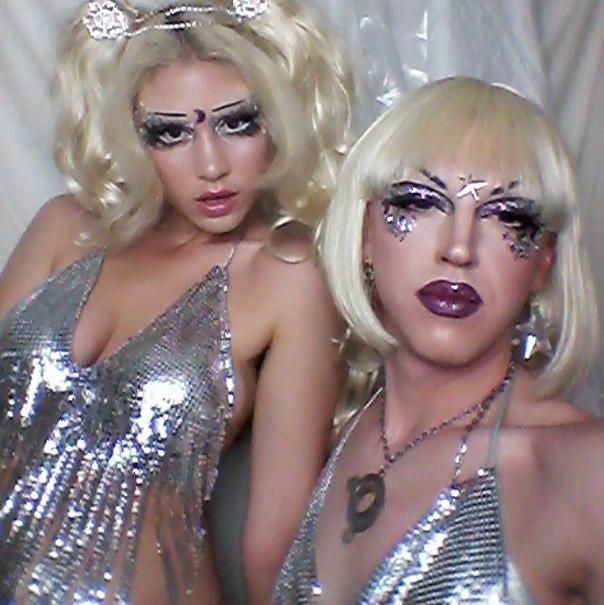 Queen Sateen and Exquisite. (Photo via
Instagram
)
What makes Sateen stand out in the scene?
Both Sateen and Exquisite are unique as drag queens because she is a female and he is straight. I like their duo dynamic and the quirky looks they bring. It's always something fun with a lot of personality.
What's your favorite memory of her?
I asked her to be a face model for me at IMATS [International Makeup Artist Trade Show].  I was representing the brands Cozzette and Il Makiage. We had the opportunity to spend hours together in a sober environment, which gave us a chance to really bond. She's got a lot of depth and a lot of character. I think she's great and I'm excited that she's here.