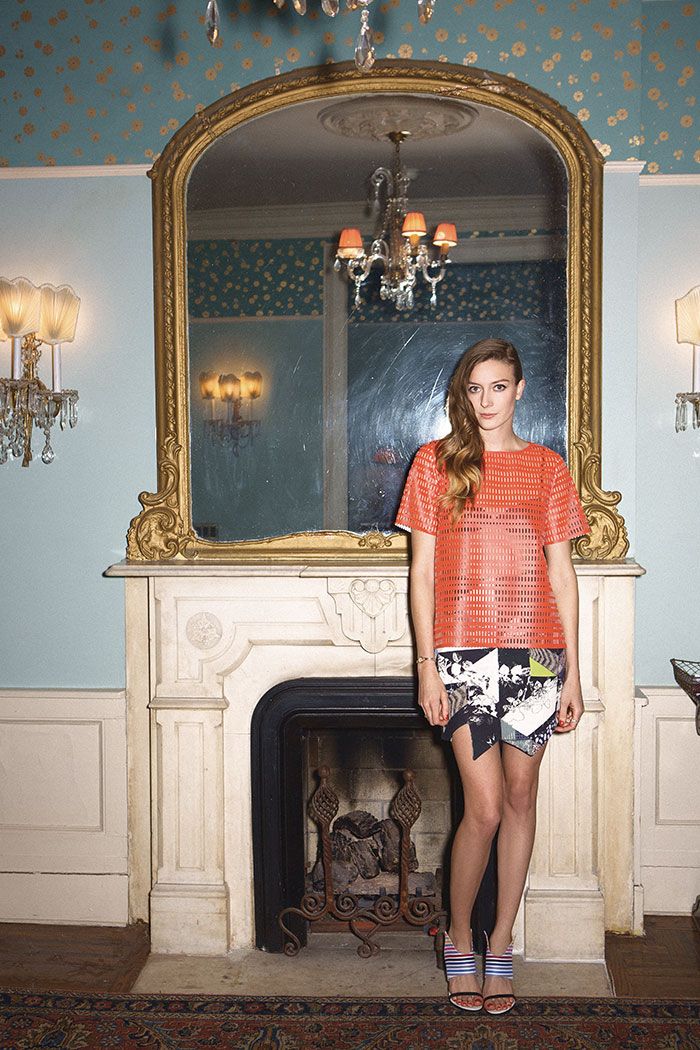 Leslie wears a skirt by Preen, a shirt 
by Suno and shoes by Paul Andrew 
for Tanya Taylor. 
Where you've seen her: 
As a photographer, she covers fashion and music for Vogue.com; as a DJ, she's worked from NYC to London to Mexico City.
Why she made the list: 
She's the latest on our list of celebrity DJ/photographer girl crushes. 
On her number one song on the ones and twos...
"To get people dancing, I'll usually throw in something funky and groovy that actually gets your body moving, like Marvin Gaye's "Got To Give It Up." You can see, from the DJ booth, 
a table that's not dancing and I'll put that song on and they'll be like, 'Yeah! Come on!' And they'll convince their friends to stand up and they start moving awkwardly."
On shooting Fashion Week vs. festivals... 
"I love festival street style. Fashion Week is so hard because everyone's wanting to get photographed. But at festivals, people are excited to get shot, because they don't expect it."

Hair by Dina Calabro at Wilhelmina Artists using Kérastase / Makeup by Natasha Smee at The Wall Group using Nars / Photographer's Assistant: Dean Dodos / Stylist's Assistant: Hailey Rozenberg / Fashion Coordinator: Kelly Govekar / Fashion Interns: Samantha Lewis, Katy Miller, Gabrielle Obusek and Olivia Valdez / shot At the Jane Hotel and Lafayette House.