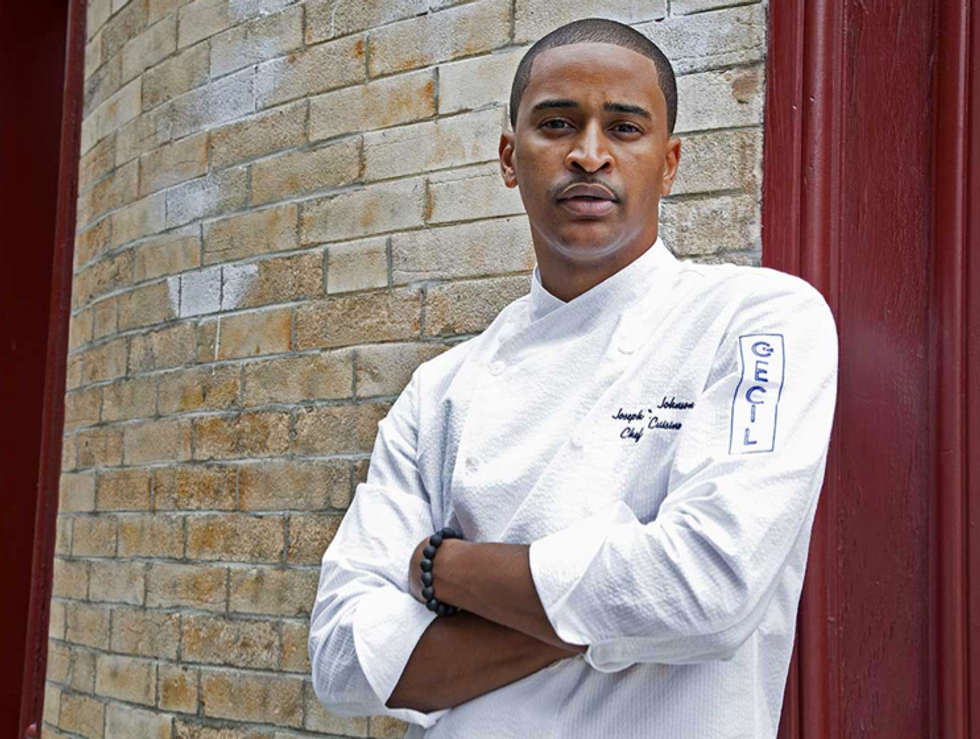 Each week in our Chefs Off Duty series, we talk to some of our favorite chefs and industry folk around the country to find out their secret late-night spots where they like to grab a bite and a pint when their kitchens are finally closed. Next up: Joseph "JJ" Johnson, Chef de Cuisine at Harlem's buzzy Afro-Asian-American brasserie, The Cecil.


Where do you like to grab a bite when you're leaving The Cecil?
I like Jin Ramen on Harlem on 126th St. and Broadway. It's kind of close to my house. It's a really small place and I go in there to eat good noodles, good buns. You don't have to go all the way down to Momofuku or Ippudo to get good noodles. It's a small eatery that I don't think a lot of people know about.
How did you first discover this place?
I actually was walking by maybe six months ago and was like, "We have a noodle spot in Harlem now?" I sat down and got this big bowl of noodles and you can add toppings so we added pork belly and a tea poached egg. They have these really nice pork buns. The buns are really moist and the pork is cooked really well and they have this really nice spicy sauce -- I don't know what it is. I always ask them but they never tell me.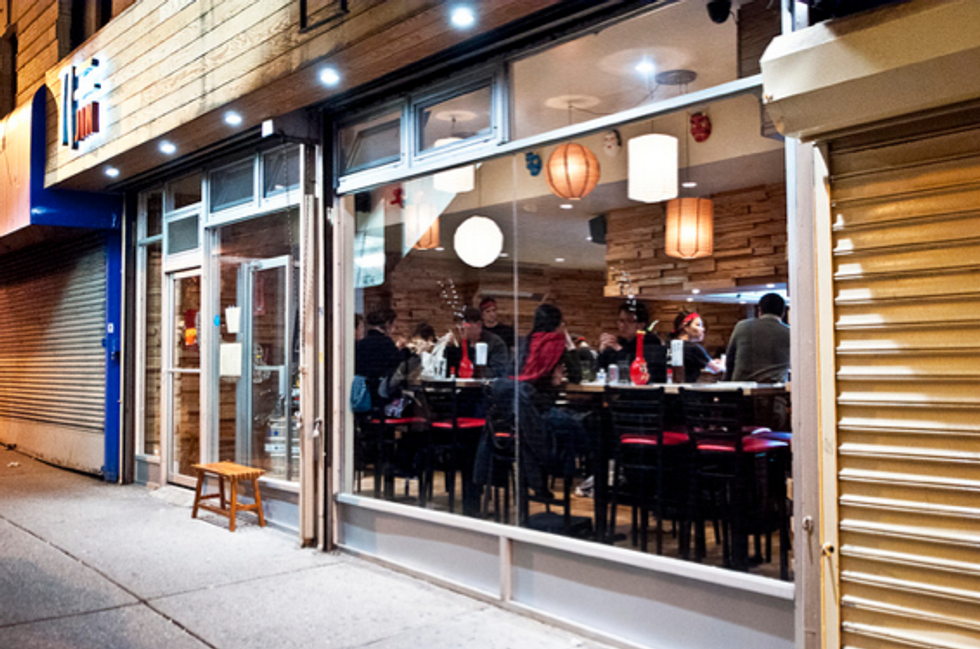 Jin Ramen
What are their other specialties?
They do this boneless fried chicken that's really good. But the ramen and buns are my go-tos. I like to switch up the ramen toppings. You can put bean sprouts on top, you can have an extra-spicy sauce. I really do stick with the pork, though.
Jin Ramen, 3183 Broadway, New York; Open Daily 11:30am-3:30pm; Mon-Thu, 5pm-11pm; Fri-Sat, 5pm-midnight; Sun, 5pm-10pm