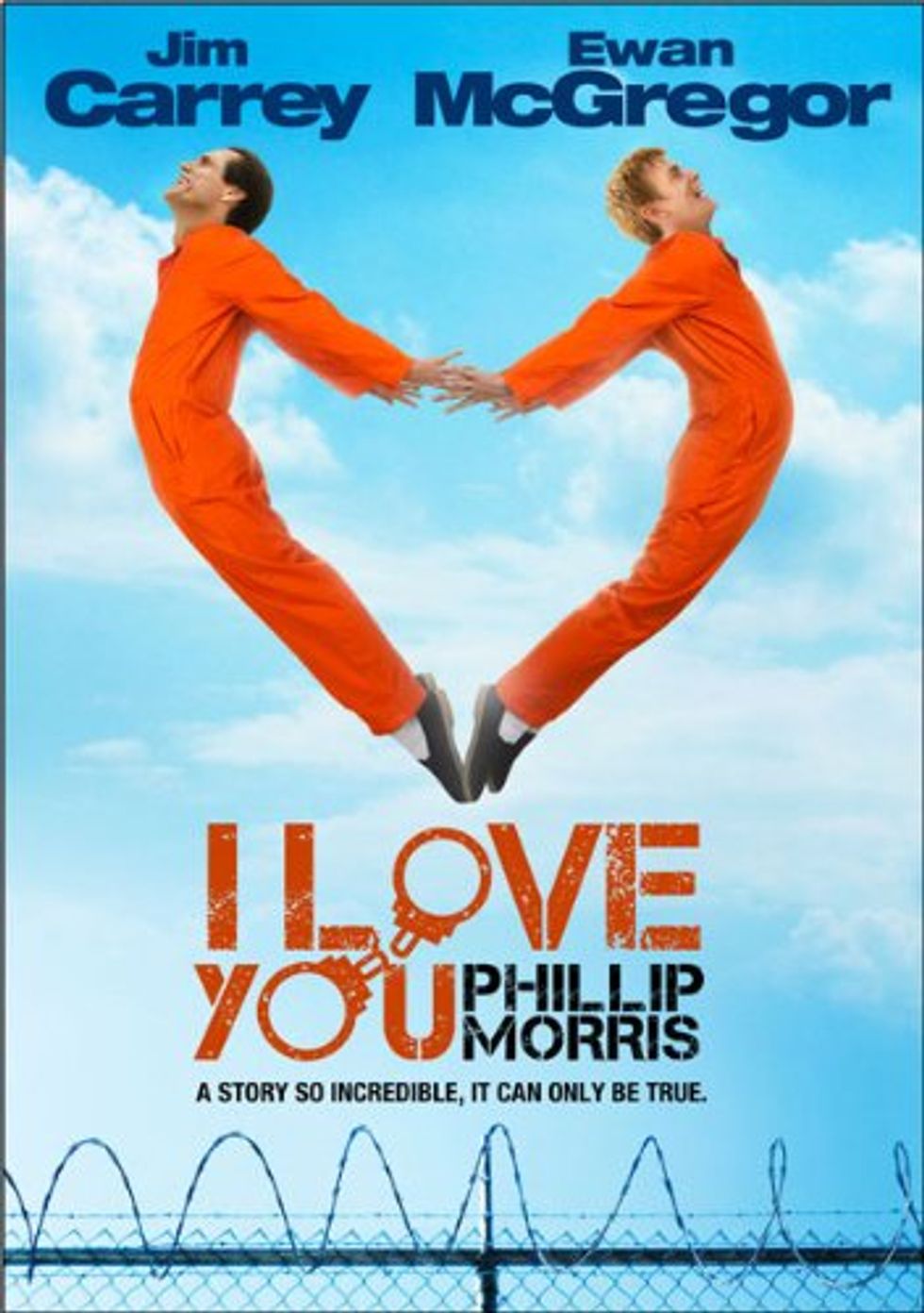 Out now on DVD & Blu-ray is
I Love You Phillip Morris
(Lionsgate), a marvelously unhinged comedy, based on a true story, starring
Jim Carrey
as Steven Russell, cop and married man, who has an epiphany after a car accident to come out of the closet. But Steven discovers fast that "being gay is really expensive," becomes a great scam artist and lands himself in prison. There he meets shy, retiring Phillip Morris (
Ewan McGregor
) and falls madly in love. When they get released he promises to go straight but the lure of easy money leads him back to his old ways.
John Requa
and
Glen Ficarra
's film operates a little like the movie
The Informant
... the less you know the better. Carrey gives a deft, physical, and touchingly funny performance. There is the slight edge of the psychotic behind the grin that peeks out from time to time in this buoyantly bizarre film.