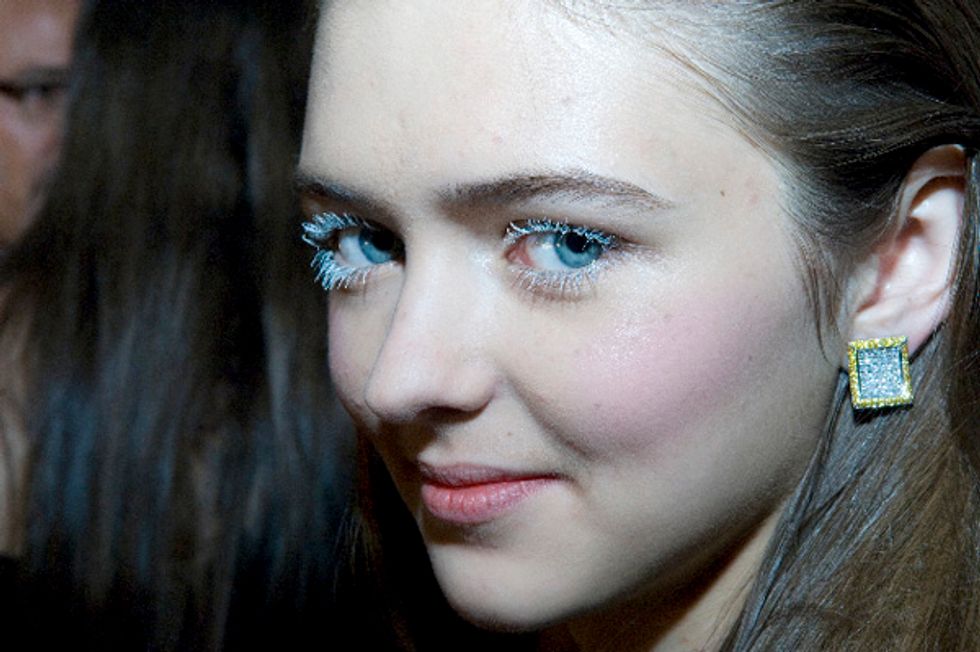 So, as was made evident with my ode to Korean-manufactured faux-designer costume jewelry, I'm a sucker for all things accessorizing. Really, just pile a bunch of charm bracelets on my wrist and throw a few gold chains and crucifixes around my neck (so goth! so Mary-Kate!) and I'm totally happy. Given such, it was quite opportune that just the other day I was able to have a quick convo with the amazing jewelry designer (my new idol) Sasha Primak.
For Fashion Week this season, he outfitted all the looks at the Erin Fetherston show with his jewelry. Fetherston -- a fresh face in this nasty little world called fashion (how I love it!) -- is known for her whimsical, feminine flare. Primak, on the other hand, having spent some 30-odd years in the industry, is better established for his chic, old school elegance and refined attention to detail. (For real, though, his stuff is way sexy -- check it out at www.sashaprimak.com). Though Fetherston is no virgin to the ever-popular design partnership universe -- her super-cute Target collection hits stores this fall -- I was a trife surprised by the collab, but Primak swears that looking to what's next always invites the greatest inspiration for his own design. "We want to keep coming up with something fresh, something beautiful," says Primak, who initially approached Fetherston about a collaboration. "We wanted Erin because she's young and up and coming and successful."
Primak made his New York Fashion Week debut last season when he loaned his stones to the models in the ThreeAsFour show (always a fave with me). His ornate, classic designs proved a stunning complement to the French design collective's freaky-chic avant-garde aesthetic.
When I talked to him, Primak did reveal some super exciting news, however -- for next season, Fetherston will collaborate in designing a complete line for Primak's brand. "The jewelry in February will be a capsule collection of three to five designs. We're still discussing the creation. Erin has some really creative ideas, and I have the technology and creative know-how to actually make the jewelry," says Primak.
So if you missed seeing Primak's always impressive stuff march (or, in the spirit of Fetherston's lithe creations, should I say "float") down the Bryant Park runway yesterday, then sleep easy knowing that something even better awaits come winter time and -- who knows, maybe even for a few seasons to come. Indeed, with Fetherston, it seems, he has found his ideal match, the perfect symbiosis. "Her clothes are so glamourous," he told me, "they go so well with diamonds."
Now that's what I like to hear!

Some more photos of Sasha's jewels as seen on the Erin Fetherston runway....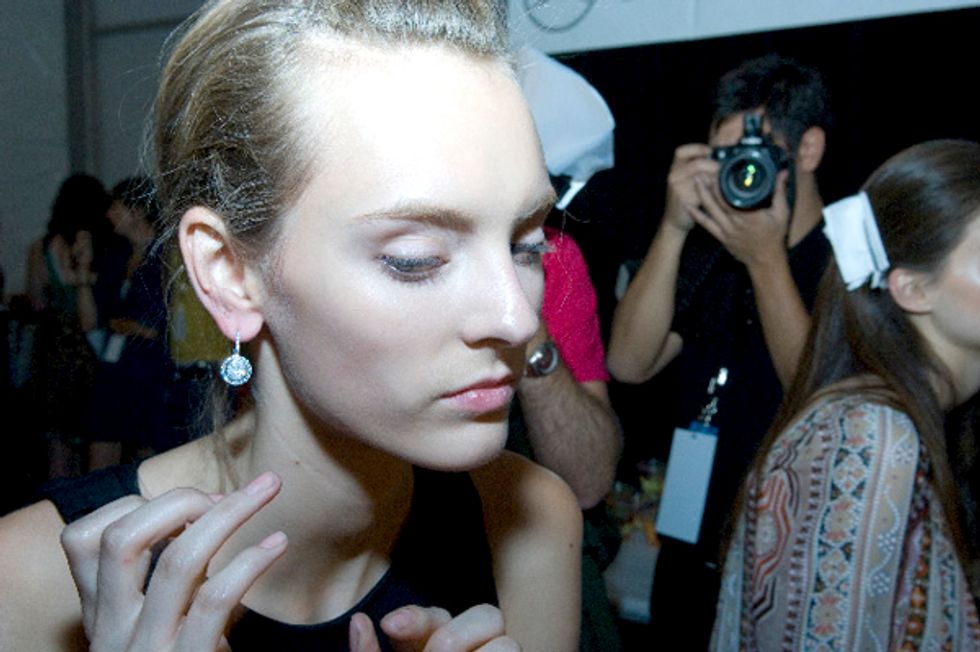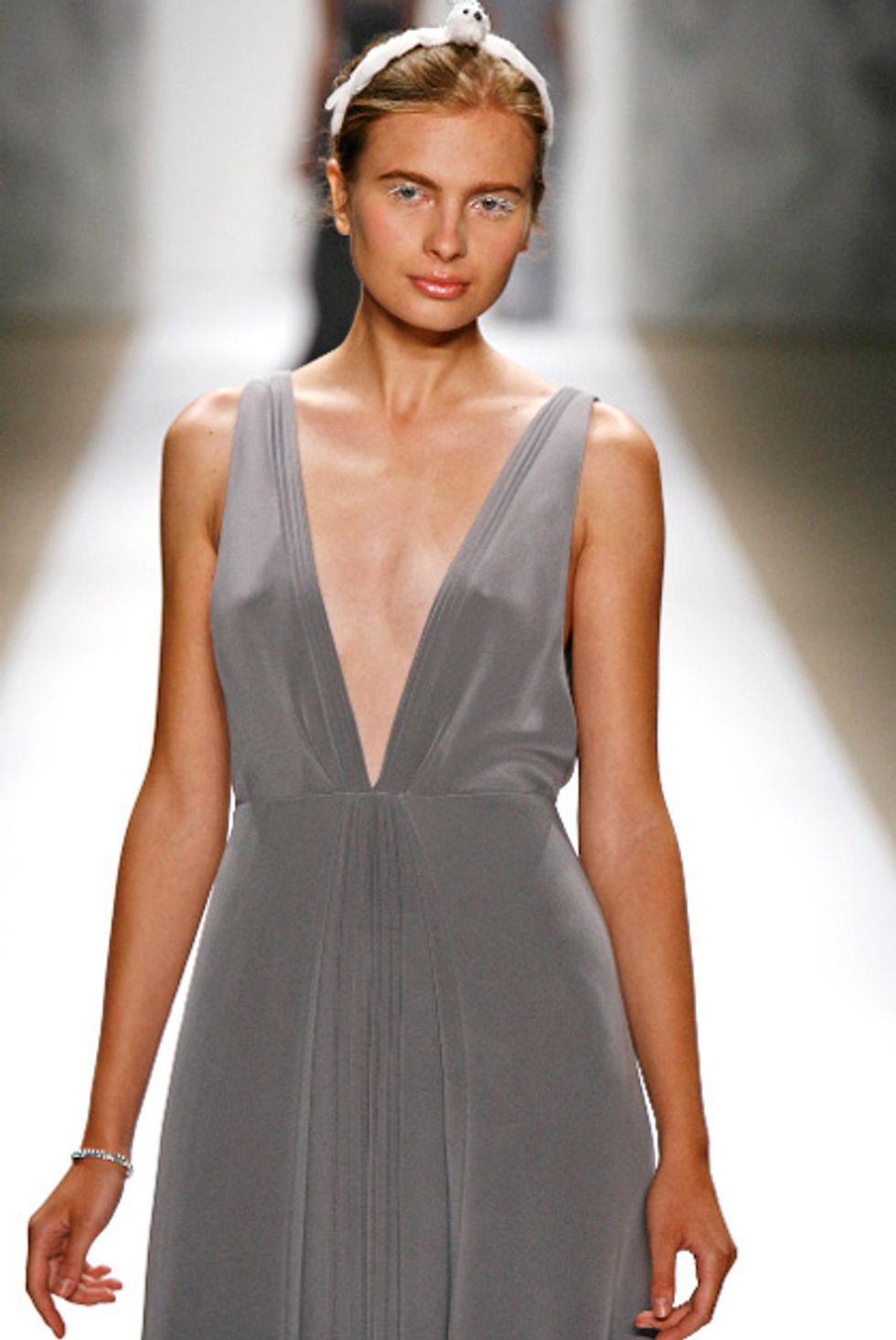 All photos by Dan Lecca