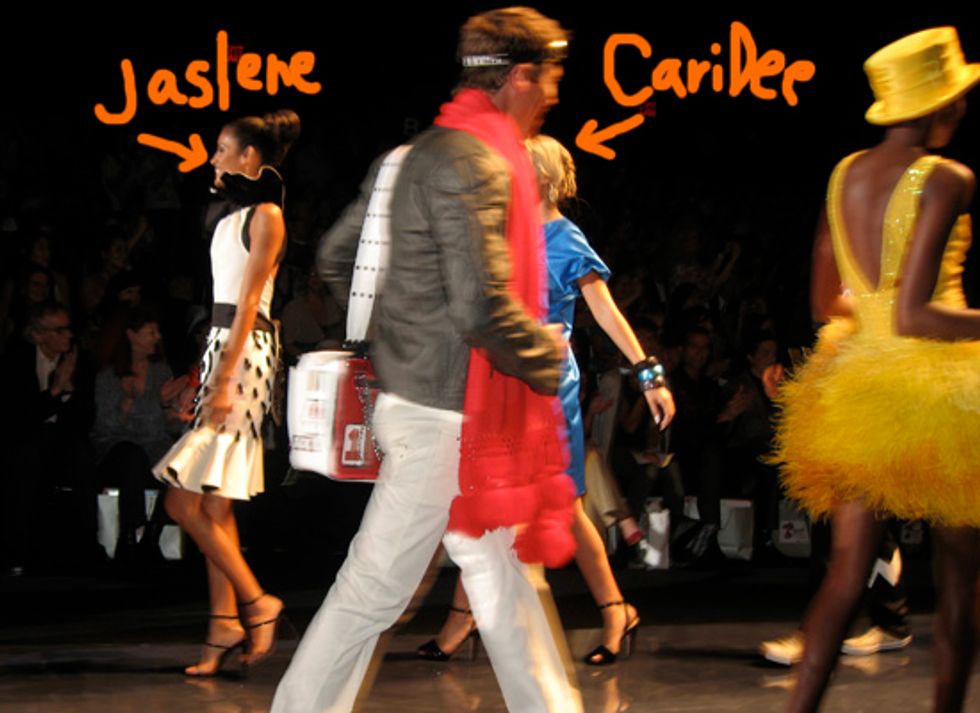 So the word is, like no actual fashion professionals wanted to go to the Snoopy Metlife Charity Fashion Show at Bryant Park but, uh, clearly they're retarded because this show was AMAZING! First of all, the theme was "Snoopy" (not sure why, BTW) and if you know me, you know I'm OBSESSED with Snoopy… I think. My parents used to buy me tons of Snoopy crap for like my birthdays and stuff and in effect convinced me that I actually liked it, but it was kind of weird because they mostly bought me these things (plush toys, video anthologies, anamatronic robot dolls, pewter statues…. not lying) when I was like 15 and it fashioned me a total freakwad to any passerbyers of my creepo whimsical bedroom. But I mean, having successfully veered clear of possible MJ territories (Peter Pan syndrome, so tragic!) and having instead segued my investment in the Snoopy character catalogue as one comparable to that of a young Asian female (with a dash more intellect!), I felt confidently non-weird in attending this show!
Basically, it was awesome because a bunch of "celebrities" walked the runway in in, uh, "inspired" looks by various designers and other such people somehow affiliated with fashion (I mean, I guess Elizabeth Hasslebeck used to have a hand bag line or something, right?). Dreams came true for me when I got to witness the stilted, unpolished Tyra-trained saunters of not one but TWO winners of America's Next Top Model (MTF Jaslene and psoriasis-laden fatty CariDee) in addition to the sassy precocious prowl of R&B pop singing sensation JoJo! As per the clothes, a healthy majority of them were really fug -- but I did love the Isaac Mizrahi Charlie Brown dress, the Betsey Johnson knit mini-dress and the Jeremy Scott white fur Snoopy coat.
Let's not forget, however, that this was a charity fashion show! To reward us for this, everyone in the audience was given a swag bag teeming with a brand new Snoopy Sno-Cone machine and other various beagle-branded goods. It was kind of heavy.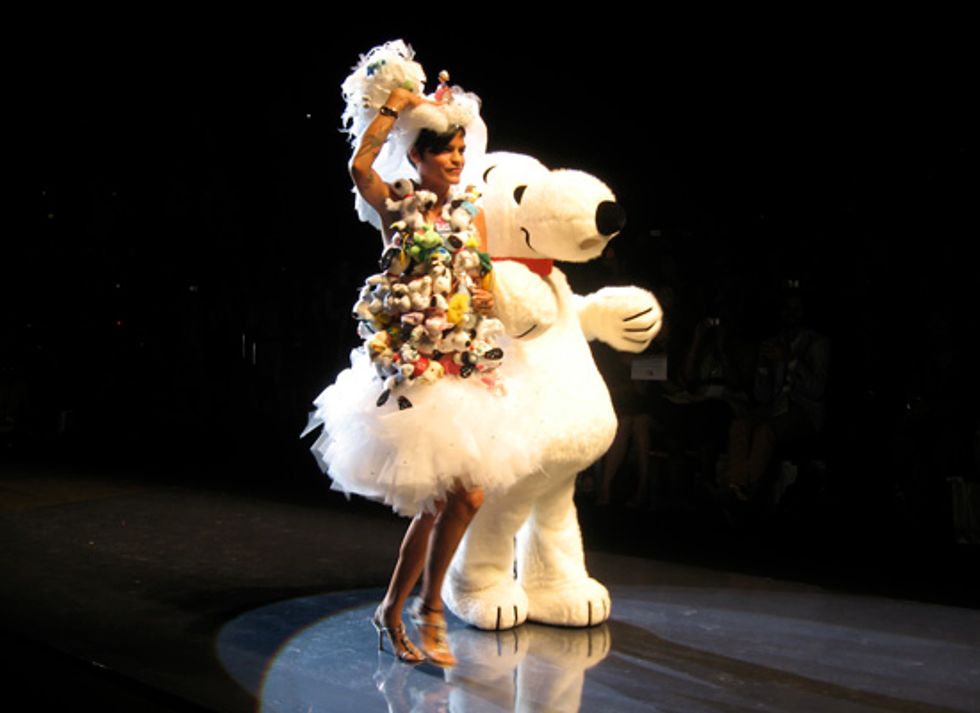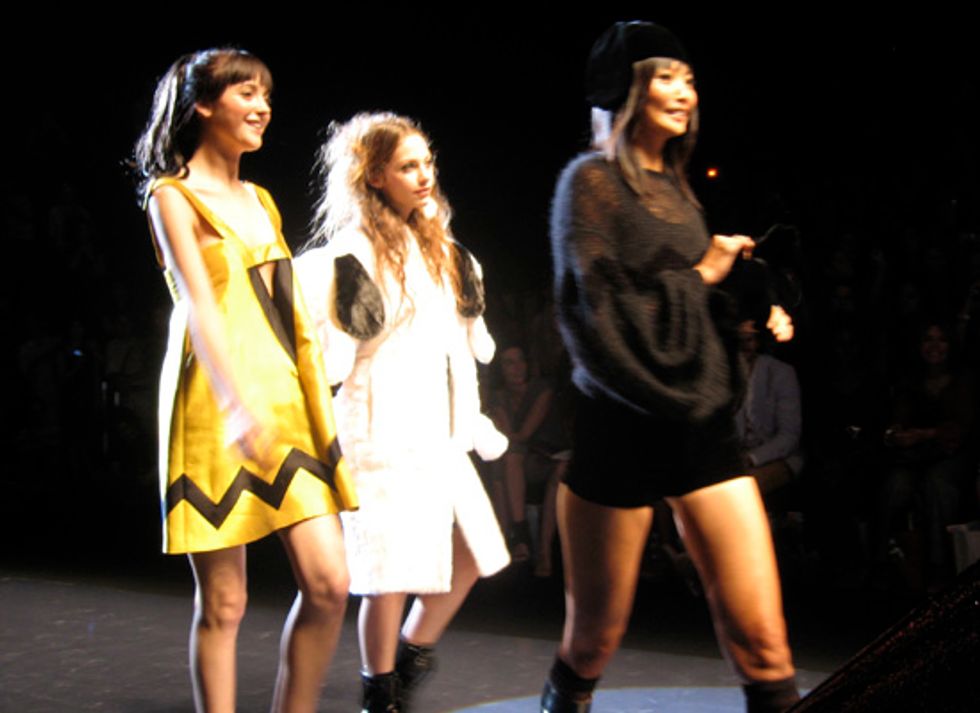 Photos by Carol Lee