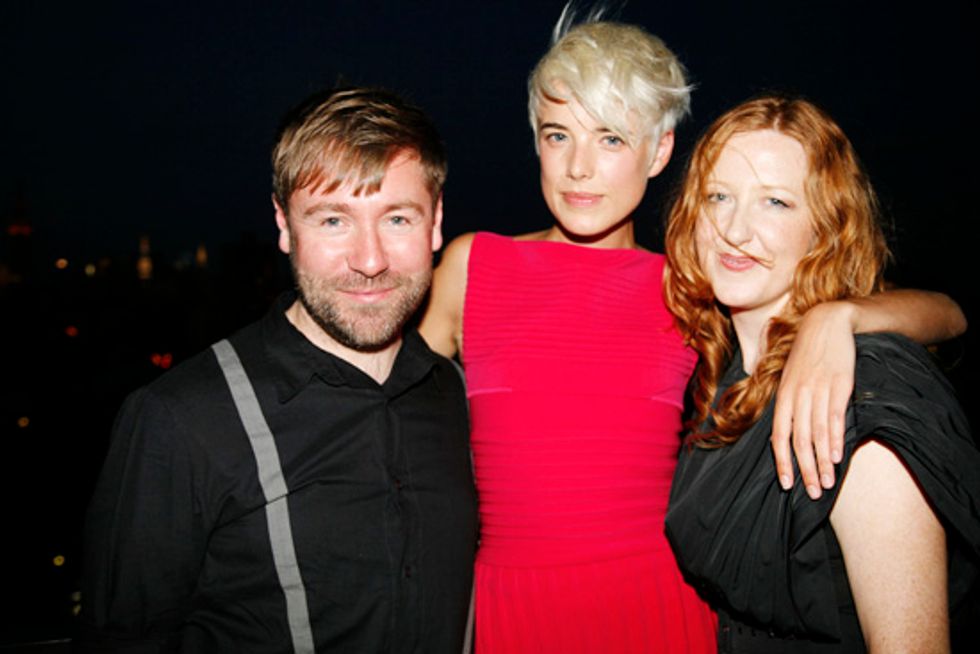 After a few last minute meet and greets with some VIP fashion professionals (oh, you know the usual fare!) the other night I headed over to the Preen party at the SoHo Grand for some low-key social interaction and a couple of cocktails. The party was in a totally amazing suite with the BEST view… as usual, Preen's designers Thea and Justin were totally wonderful and gracious for their first foray into New York Fashion Week (even after more than 10 years as a label, a metric crap-ton of buzz, and a virtual army of downtown allegiance!). The usual suspects were present -- all the downtown "it" kids, a few models, a horde of fashion journalist types. Peeps flocked unabashedly towards the Fashion Week Party gift du jour -- a Preen tote with a very handsome cranberry scarf-hood. So nice!
Afterwards I headed over to hipster hotbed Happy Endings for a party hosted by Project Runway alum (and runner-up, let's not forget!) Daniel Vosovic. Sure, he might be kind of irrelevant or whatever, but as a formerly huge Daniel V. fan (mostly because of the hair) I had legitimate fanboy needs to appease! And let me just tell you, introductions were indeed exchanged, lives were indeed changed -- IT WAS HOT. Until he started rhythmically grinding his boyfriend on a chair and I noticed that his hair wasn't as voluminous and beautiful as my television seemed to suggest it was. Whatev, totes over it!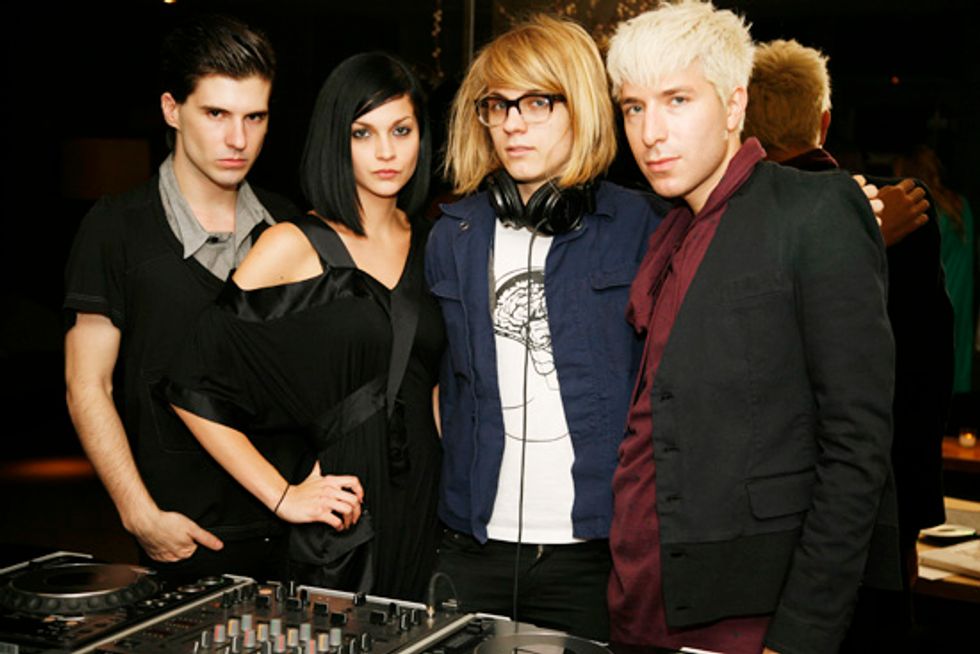 The Misshapes crew: Geordon Nicol, Leigh Lezark, Jackson Pollis & Greg K.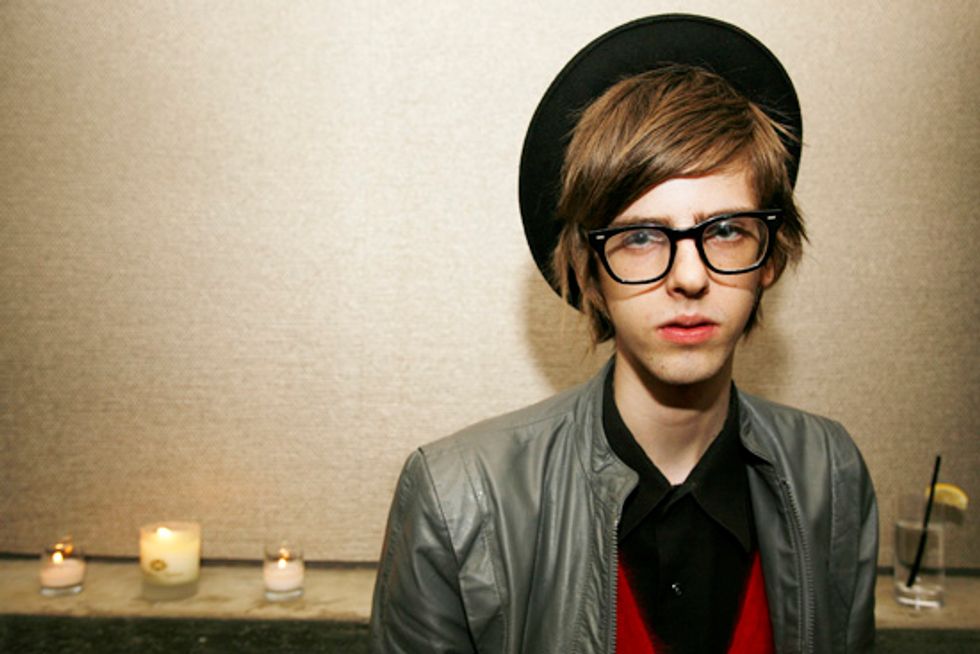 Bunny!!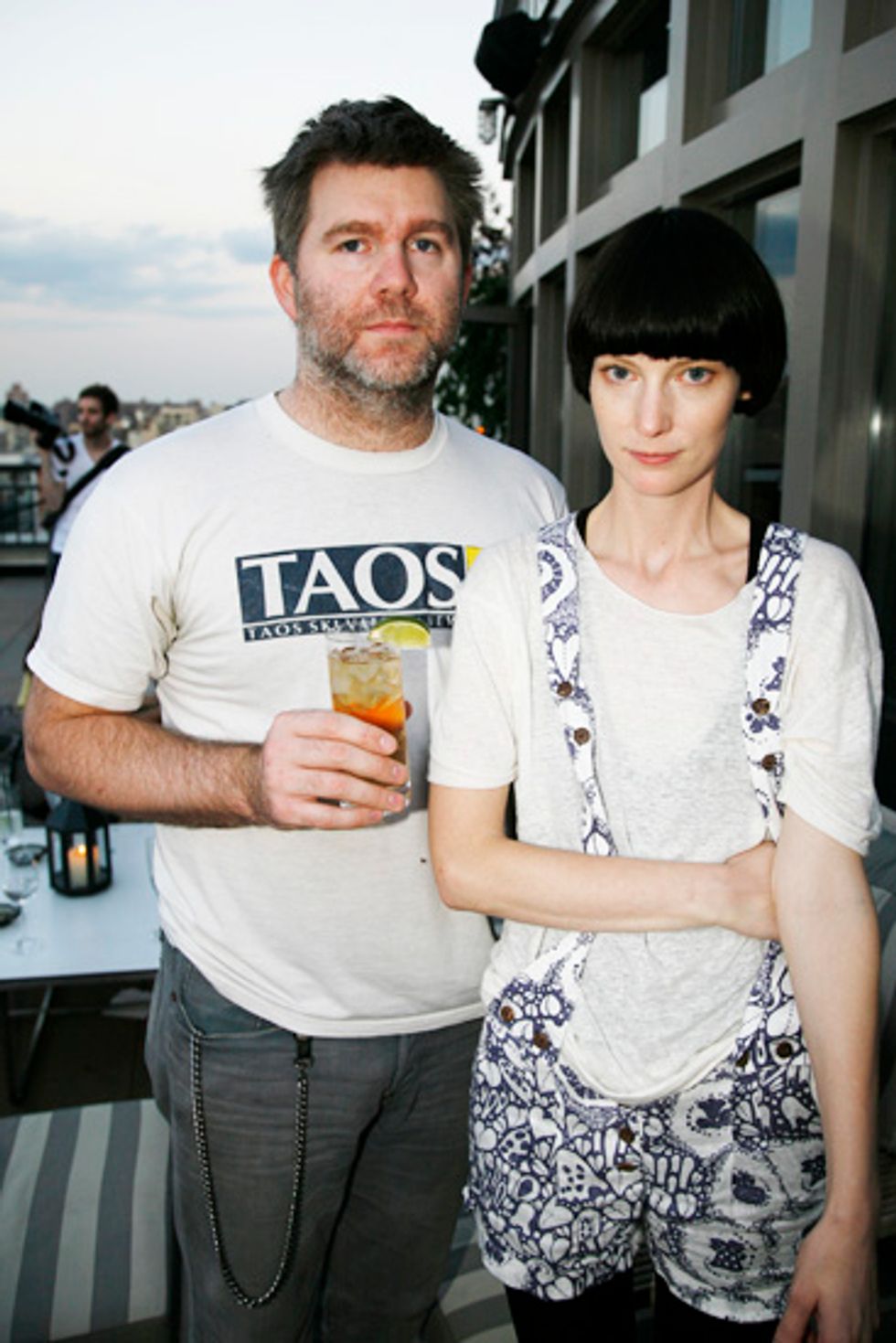 LCD Soundsystem's James Murphy with wife Mandy Murphy
Picture at top of Justin Thornton, Agyness Deyn & Thea Richardson
Photos from www.patrickmcmullan.com