From fresh starts to tearful losses, gonzo celebrity style to inspired casting choices, 2014 was an eventful year for fashion. Here, Mr. Mickey rounds up his ten top moments.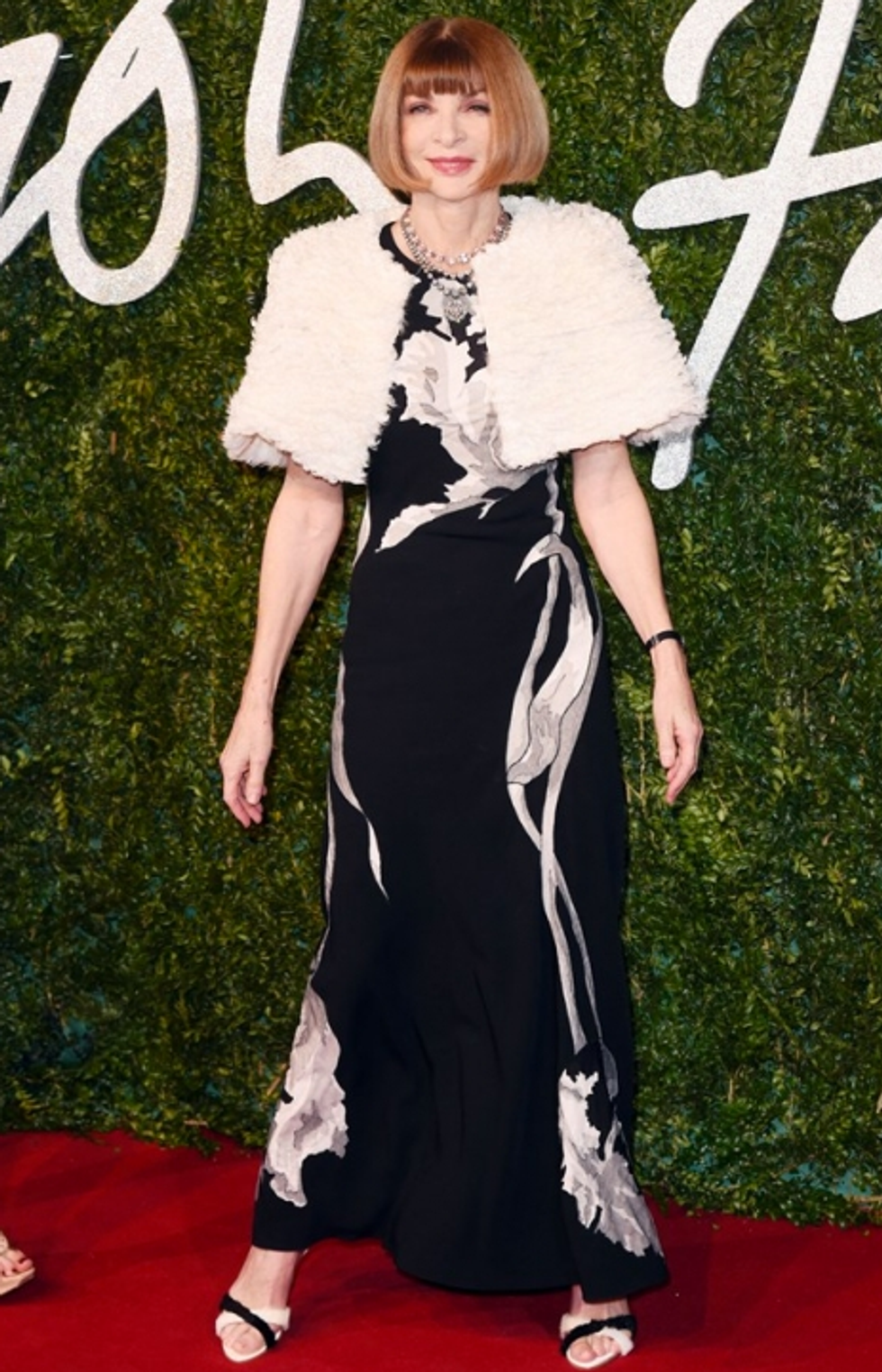 [Photo
via
]
1. Anna Wintour wears Margiela Couture by John Galliano
Perhaps the most historically charged fashion moment of the year was when previously disgraced designer John Galliano presented his mentor Anna Wintour with a trophy at the British Fashion Awards. Galliano was already partially rehabilitated when he was hired by Renzo Rosso to design the couture line of Maison Martin Margiela but any doubt of his triumphant return to the front row of fashion prominence was erased when Wintour wore his first design for Margiela to the awards.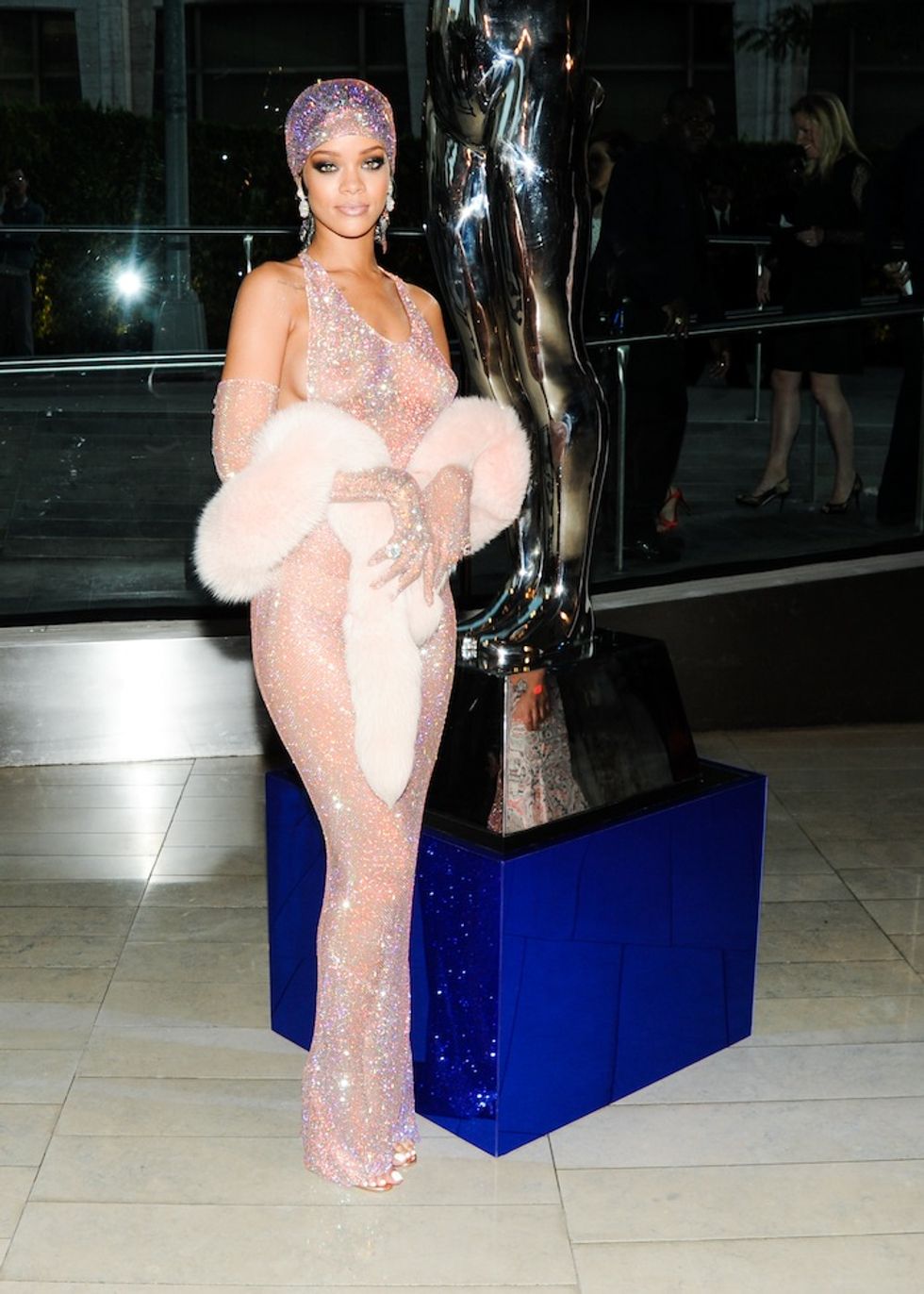 2. Rihanna almost nude at the CFDA Awards
Despite the fact that many top stars have had nude photos or sex tapes leak, there's no better way to get attention than to bare your ass (and we should know). That was proven once again when Rihanna showed up to this year's CFDA Awards in a barely-there sparkle dress by designer Adam Selman. Thanks to social media the look flew around the world while Rihanna was still on the red carpet.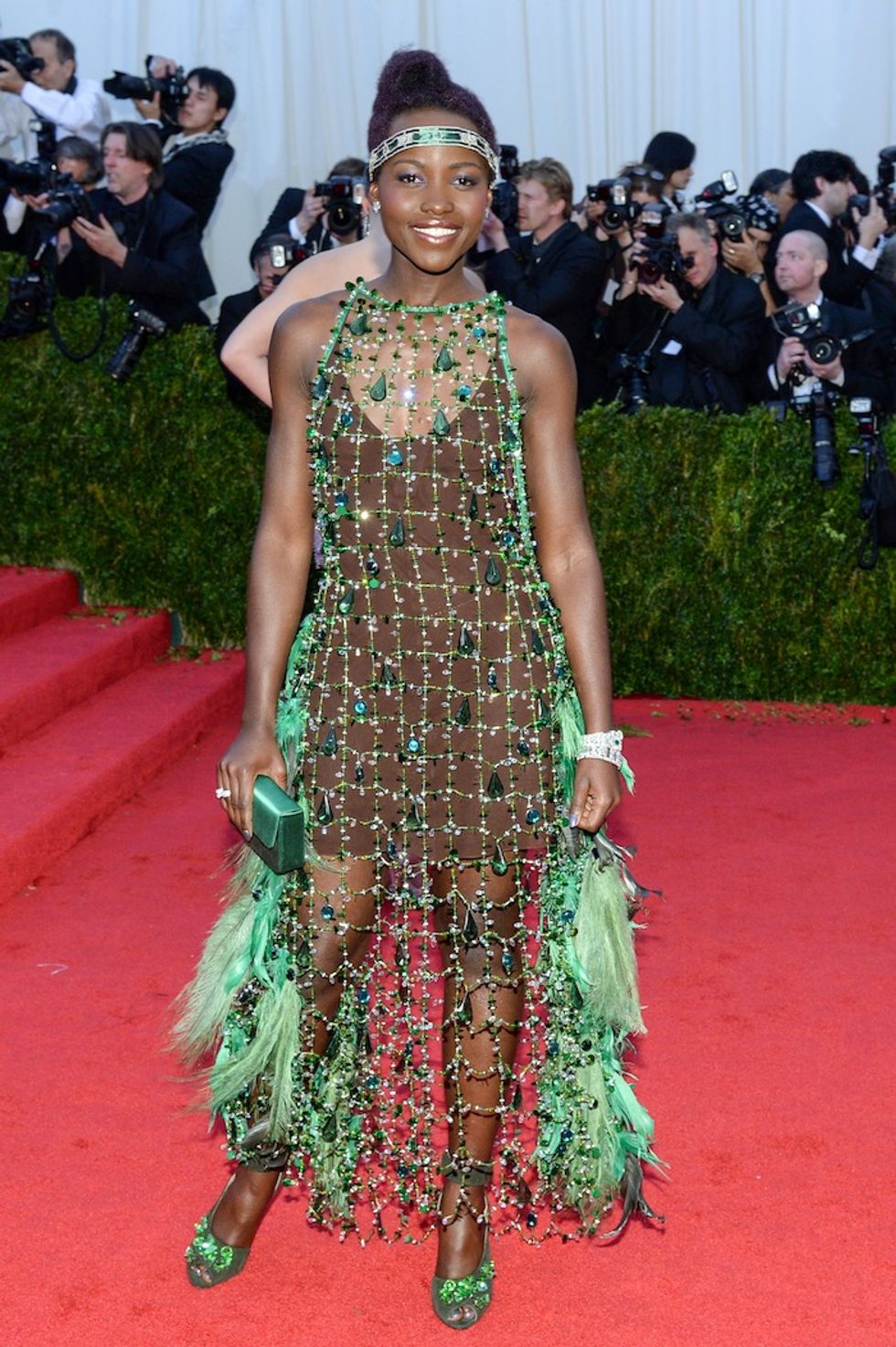 [Photo by Joe Schildhorn/
BFAnyc.co
m]
3. Lupita Nyong'o at the Met Ball
From the moment she started appearing on red carpets Oscar winner Lupita Nyong'o established herself as the chicest star in Hollywood. My favorite look was her not universally-acclaimed Prada outfit at the Met Ball. In a world where celebrities' biggest fears are ending up on the worst dressed list, no one wants to take a chance on something different or unusual. Well Lupita doesn't seem to have that problem and her sparkled, feathered, multi-layered ensemble gets my vote as one of the most memorable red carpet appearances ever.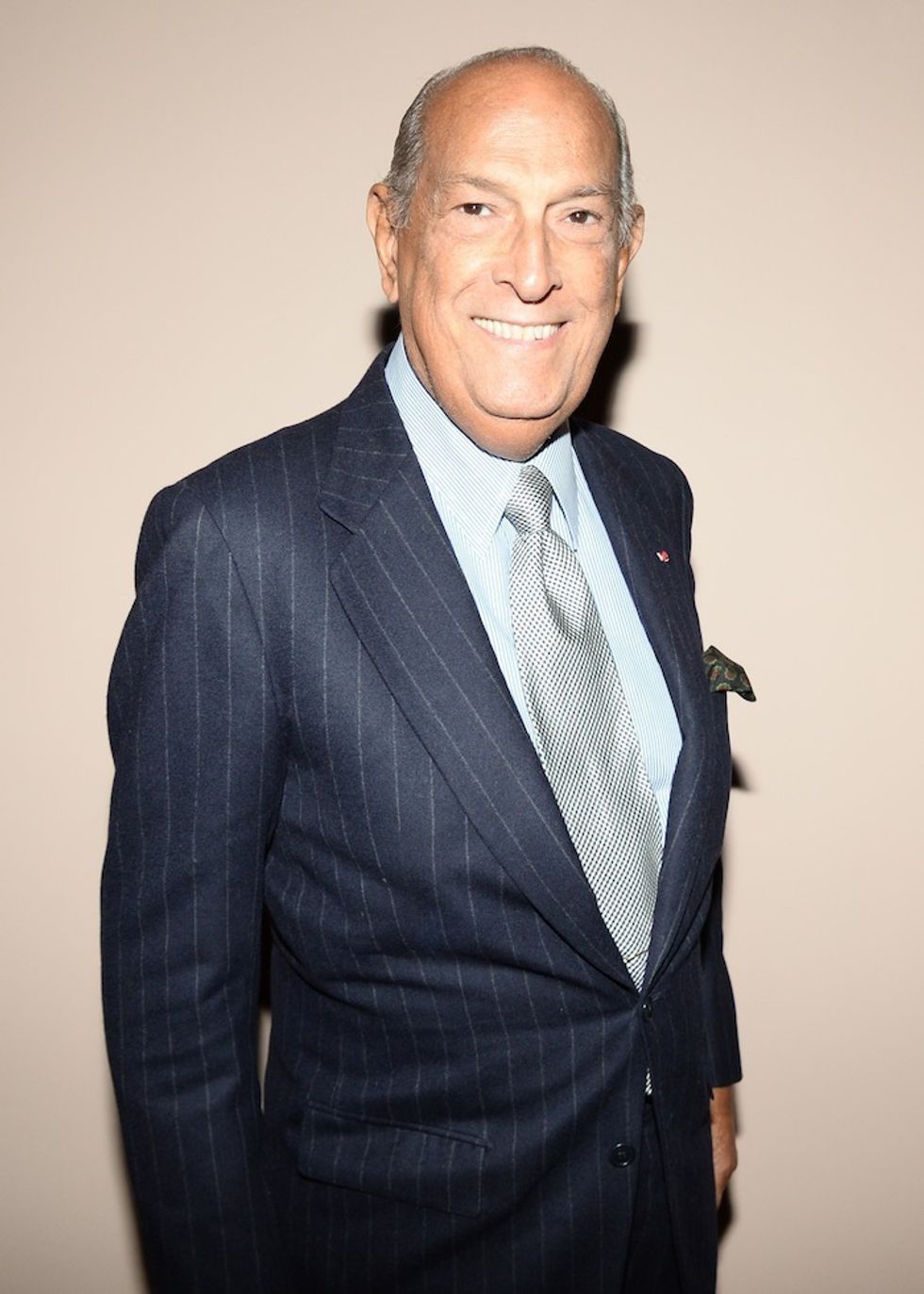 [Photo by Joe Schildhorn/
BFAnyc.co
m]
4. Oscar de la Renta passes the torch
When you think of old school glamor and chic you think Oscar de la Renta. The designer dressed generations of the world's most fashionable women and was himself a New York City institution. After years of talk about a successor, Peter Copping, formerly of Nina Ricci, was confirmed as the house's new Creative Director. Of course Oscar made sure everything was tidied up and in perfect order before moving on to the next world. We miss him dearly.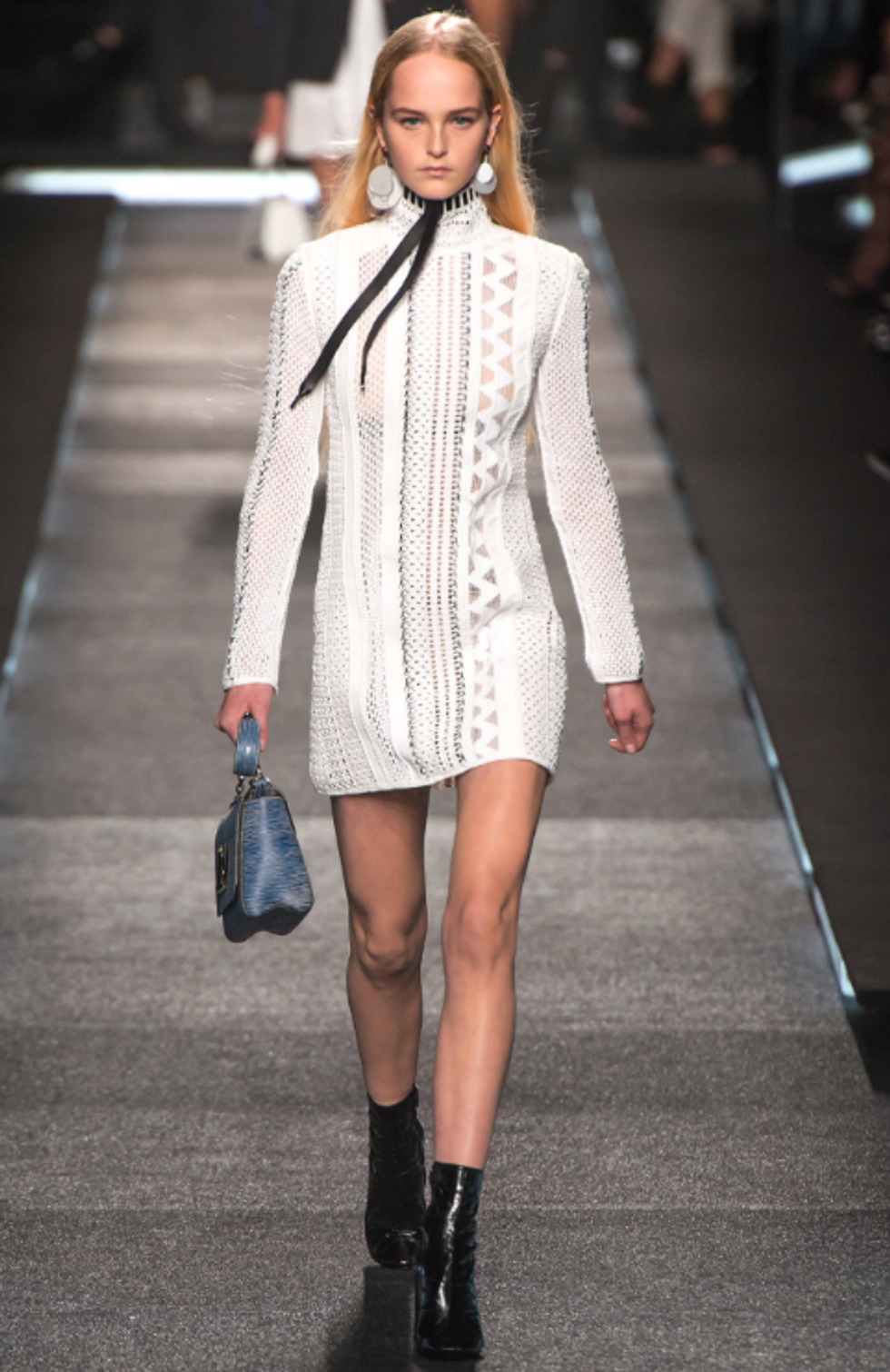 5. The Louis Vuitton show at the Fondation Louis Vuitton
The departure of Marc Jacobs and the appointment of Nicolas Ghesquiere as his successor at Louis Vuitton was one of the biggest fashion news stories of the decade. Ghesquiere has put his own stamp on the brand and in a way his most recent show at the incredible Frank Gehry-designed Fondation Louis Vuitton was a triumphant coming out party. Many luxury brands have museums or cultural centers but this art center in Paris' Bois de Boulogne takes things to a new level. Vuitton is teaching the other luxury brands how to do it.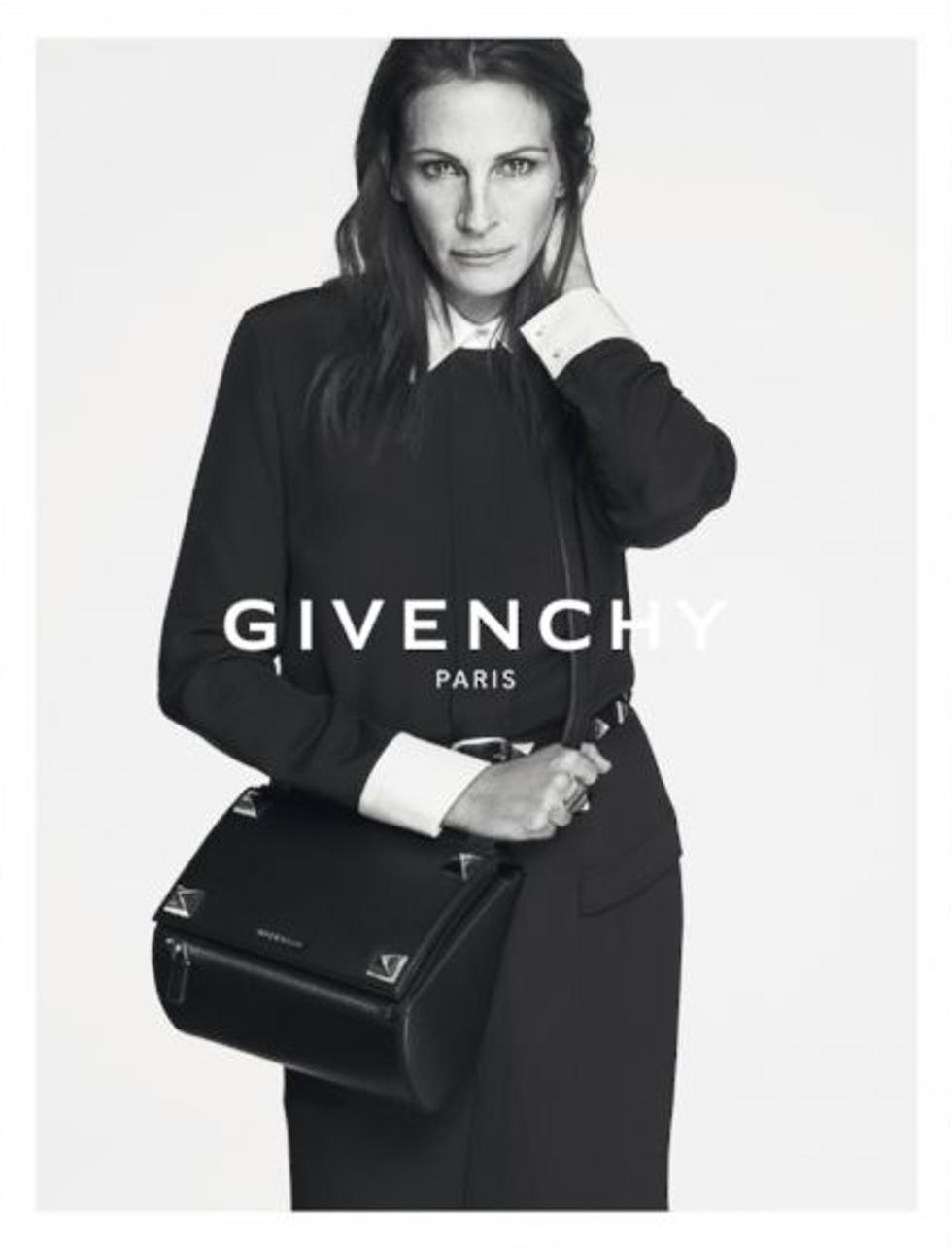 6. Julia Roberts for Givenchy
There aren't many surprises in fashion advertising. That's why Riccardo Tisci's choice to cast  Academy Award-winning superstar Julia Roberts in the new Givenchy campaign was such a treat. Seeing high fashion on such a familiar figure forces us to look at it in a whole new way and casting outside the usual pool reminds us that these clothes aren't just for 15 year-old Ukrainian models.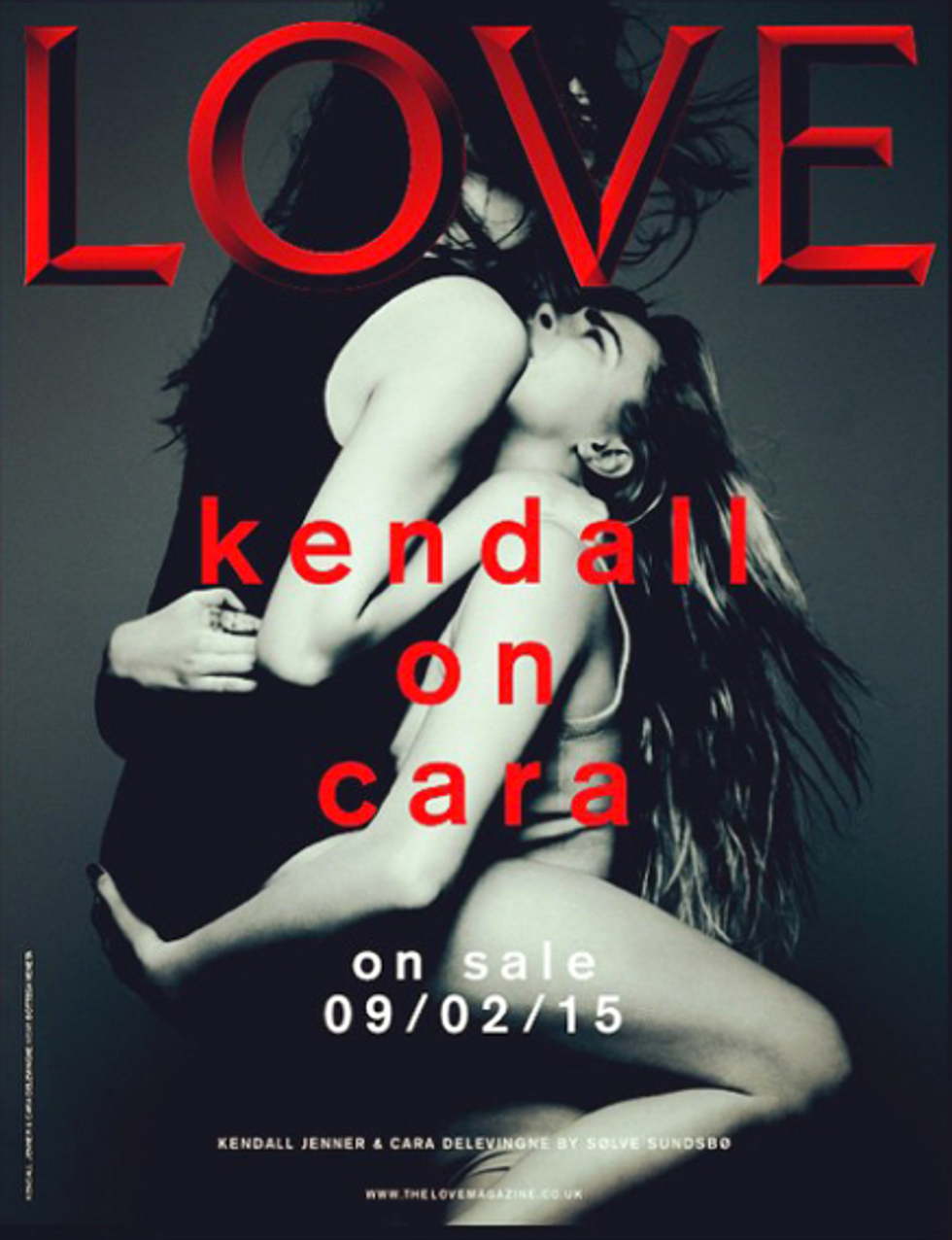 7. Lipstick lesbians take center stage
The 'is it a romance/ are they just friends?' magic of Cara Delevingne and Kendall Jenner, which seems to culminate in next year's
Love Magazine cover
of the two embracing, has made cute girl on girl dating the hottest thing. Move over gay boys, it's the ladies' turn!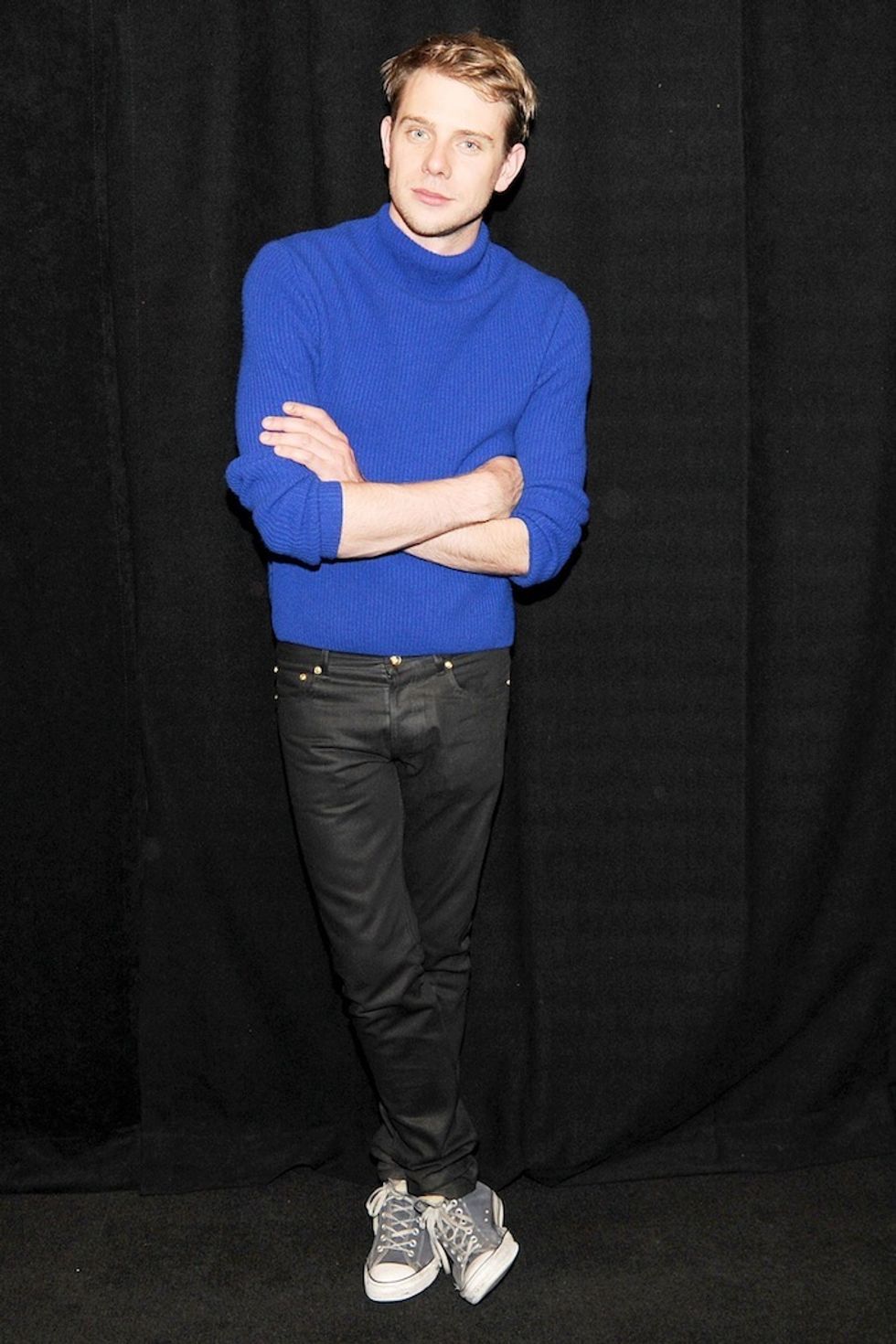 [Photo by Billy Farrell/
BFAnyc.com
]
8. JW Anderson goes to Loewe
Spanish luxury goods brand Loewe has a rich history and has been poised for years to join the top ranks of leather houses like Fendi and Vuitton. Now that London-based wunderkind Jonathan Anderson is creative director, the brand might finally make that leap. The combination of buzz and Anderson's avant-garde yet chic designs might be just what the brand needs to enter the upper echelons.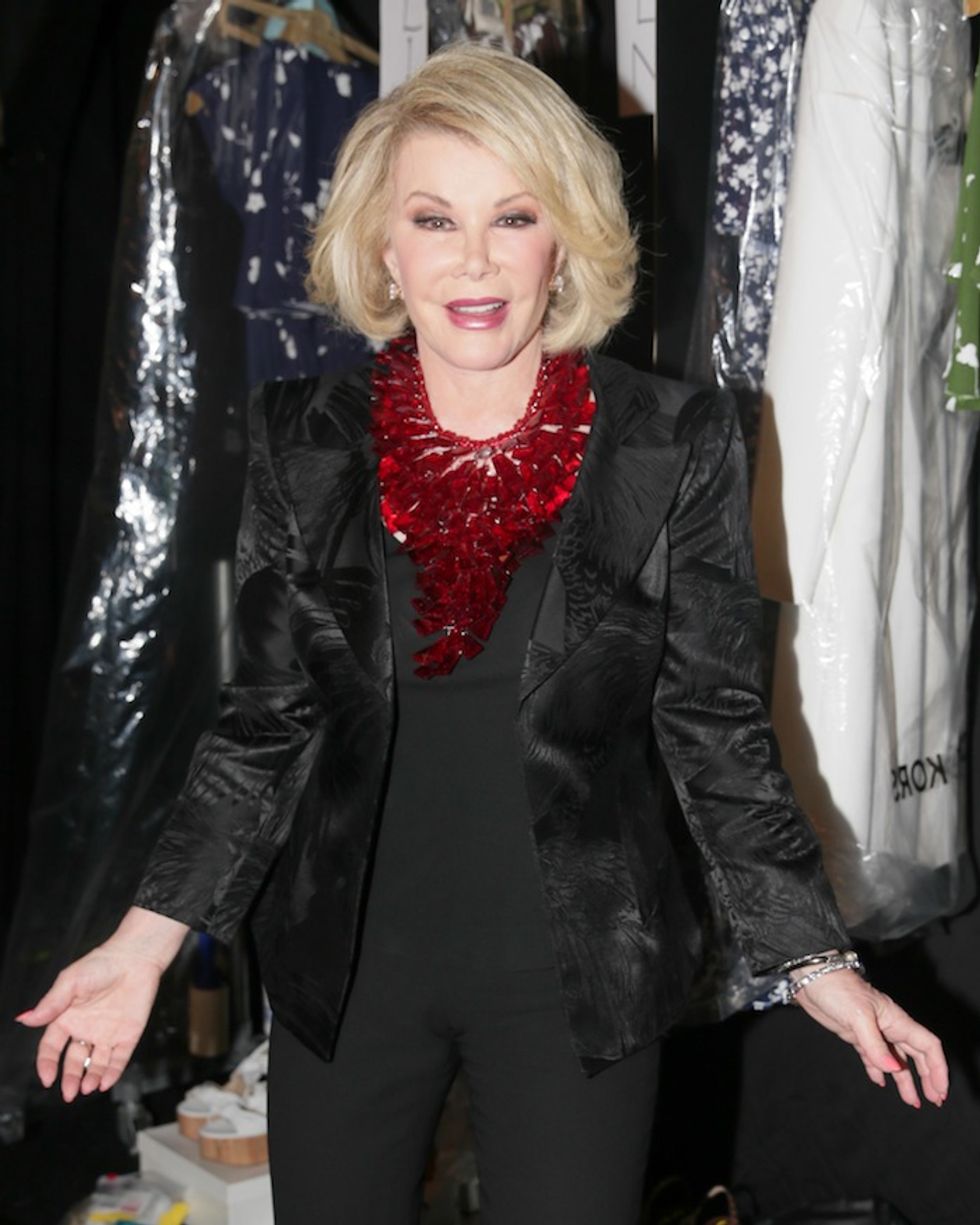 [Photo by David X Prutting/
BFAnyc.com
]
9. Goodbye Joan Rivers
Yes she could be brutal on Fashion Police and she would say anything for a laugh even if it was insulting. Nonetheless Joan Rivers INVENTED red carpet coverage. Long before every channel jumped on the band wagon Joan was working the carpet outside every award show that mattered and she deserves a place in the hall of fame for that.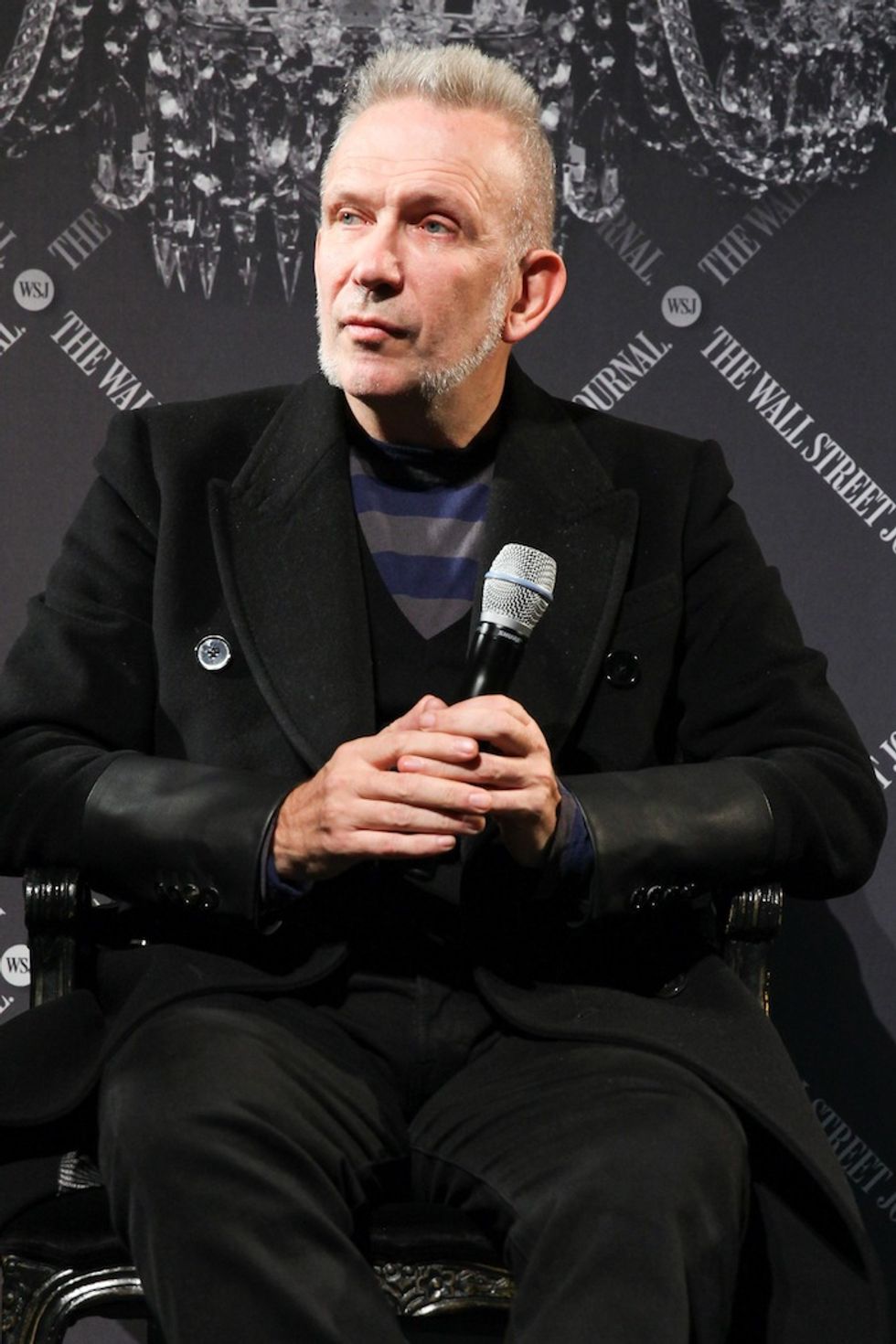 [Photo by Angela Pham/
BFAnyc.com
]
10. Jean Paul Gaultier closing his ready-to-wear business.
Gaultier is a legend and unlike many other legends whose relevance is starting to wan JPG had the brilliant idea of closing his ready-to-wear business to focus on couture and fragrances. The grind of doing a million RTW collections a year has sapped the creative juices from many of today's designers and now Gaultier will have the free time to focus on developing ideas with the luxury of time. A brilliant move.