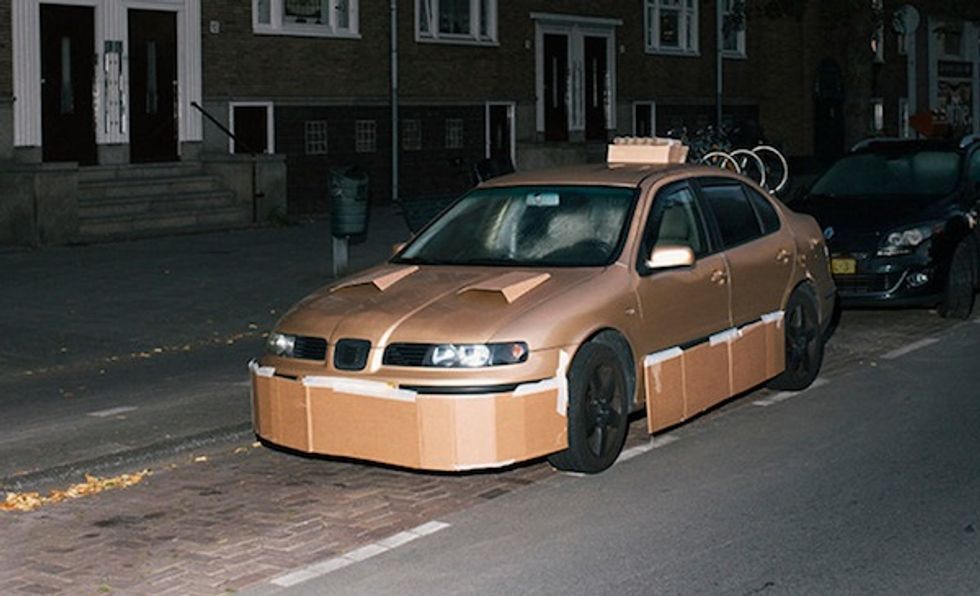 Sickest Upgrade:
An artist is apparently prowling the streets of Amsterdam in order to
soup up the rides
of unsuspecting vehicle owners with nothing more than cardboard and masking tape. Talk about a slick whip.
-- Sandra Song
po j'p00;l #chickentweet

-- Chicken Treat (@ChickenTreat) October 16, 2015
Best Social Media Intern: 
An Australian fast food chain called Chicken Treat has turned over
its Twitter account
to one of its chickens in an attempt to break the Guinness World Record for longest tweet by a Chicken. k 09gg ;'[[] 11
 -- Matthew Moen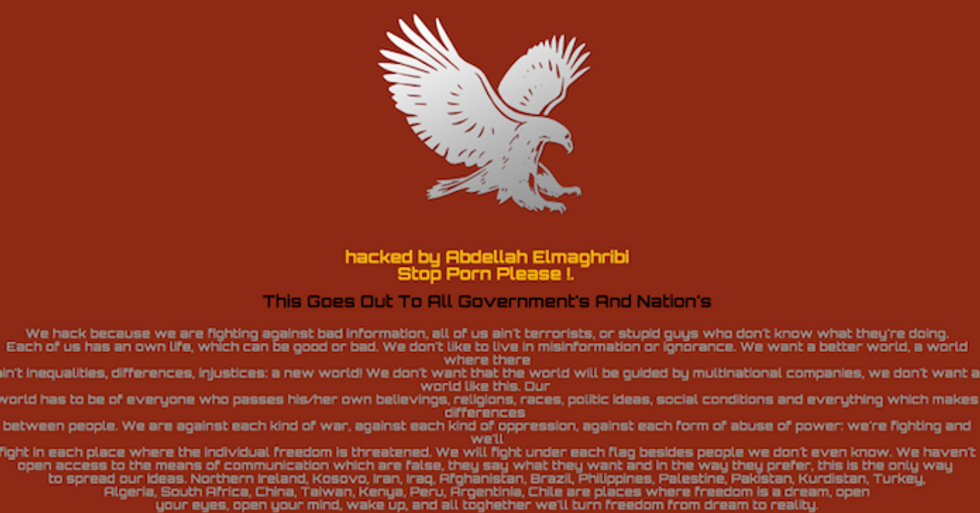 Most Head-Scratching Hack of the Week:
An
Islamist's takeover of lit erotica publication
Adult Magazine
's website. What's next? Stealing customer data off Etsy?
-- Abby Schreiber 
Best New Actress In A Real Drama: 
A drunk Iowa college student apparently called 9/11 claiming to be Olivia Pope of ABC's 
Scandal. 
Cyrus Beene and a bomb headed for the White House also got a special lil shoutout! 
-- SS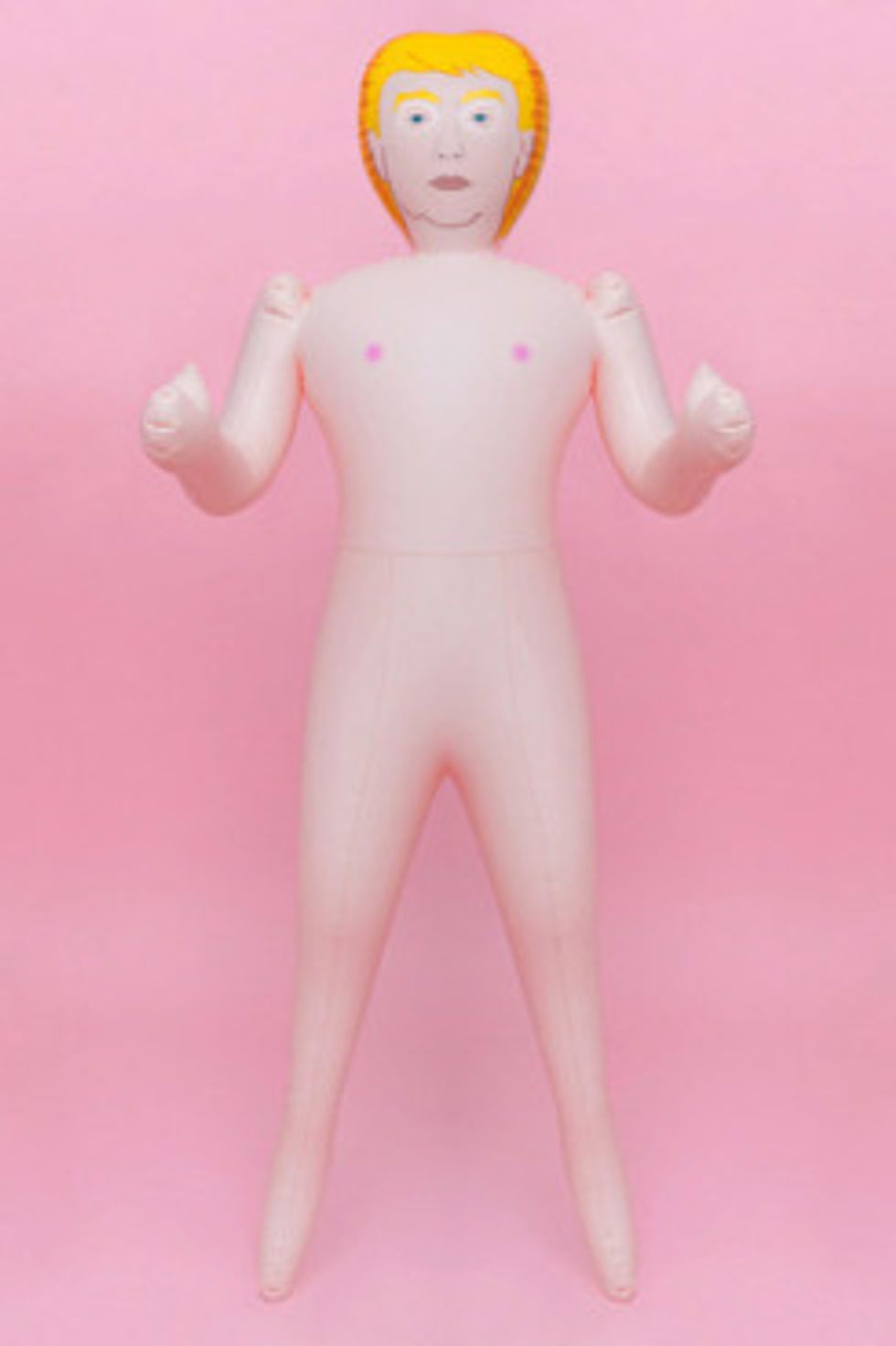 Grossest Sex Toy:
Because a
Trump sex doll
was unavoidable. Granted, at least all the profits from this will go toward the U.N. Refugee Agency, so stick it *ahem* to Trump and his anti-Syrian remarks while you can.
-- SS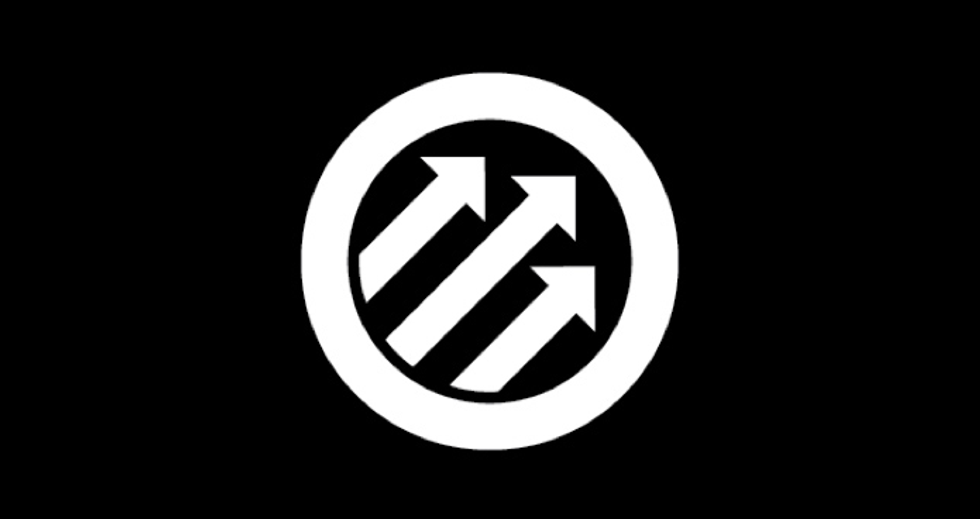 Biggest Media News of the Week:
Sorry,
Playboy
, but we don't really care if you show nudes or not -- the biggest media annouccement of the week was, instead, that
Condé Nast has acquired Pitchfork
. We give that decision a solid 7.4.
-- A.S.
Most Triggering News Tie-In:
Yep,
Law and Order: SVU
is doing a tangentially
Duggars-themed episode
. Working title? "Patrimonial Burden."
--SS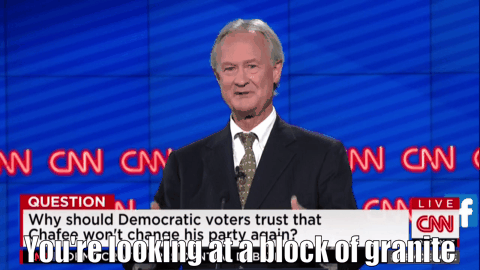 Most Snooze-Inducing TV of the Week:
The Democratic Debate. While we applaud them for their civility compared to their Republican counterparts, the whole thing was the equivalent of televisual Ambien.
-- A.S.
Best Father-Daughter Instagram: Larry David's daughter Cazzie, posting this photo of her dad doing some crazy dad Civil War stuff. -- Eric Thurm
Most Interesting Social Media Statistic:
800,000 people reportedly came out
 in the past year on Facebook, a number that leaves a lot to be desired (namely, context) but at least points at some interesting thoughts.
-- E.T.
Most Powerful Parental Content:
Nathan Fielder, star of Comedy Central's
Nathan for You
,
butted heads with Bonney Teti
, mother of
A.V. Club
editor-in-chief John Teti, over the character of his show. It's a great read.
-- E.T.