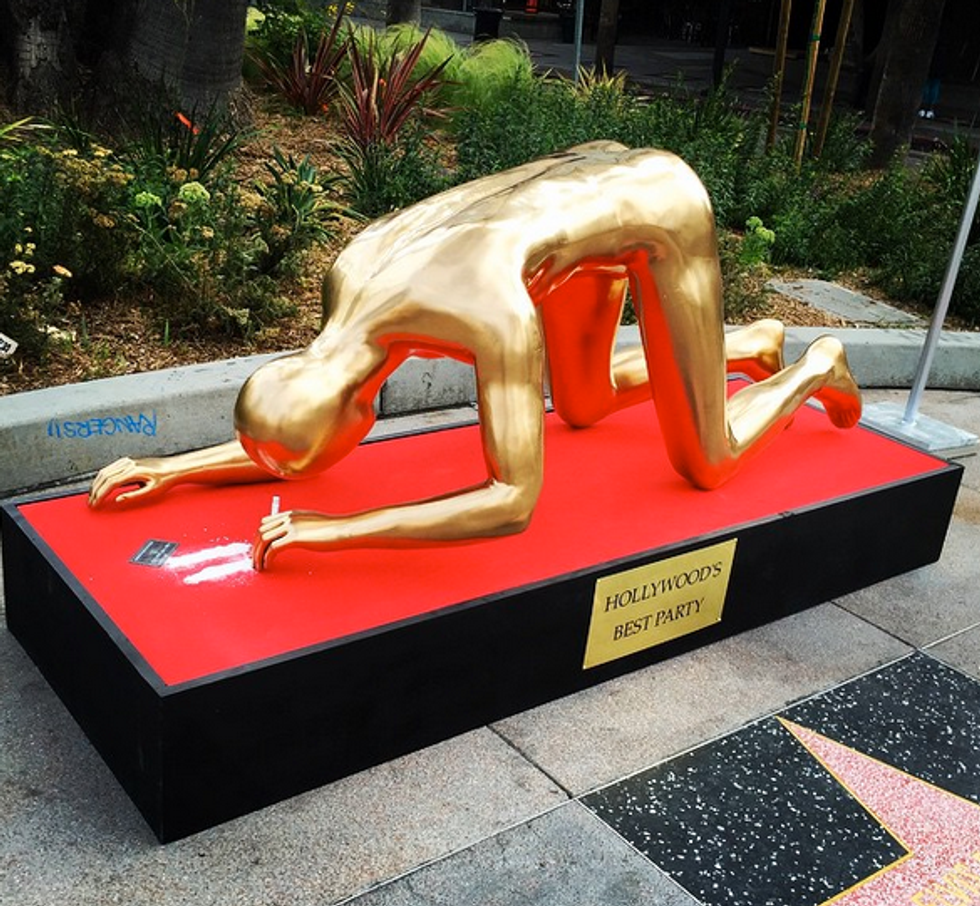 The Most Important Academy Award of the Week:
This sculpture
by street artist Plastic Jesus that shows 'Oscar' snorting lines of coke.
-- Evan Siegel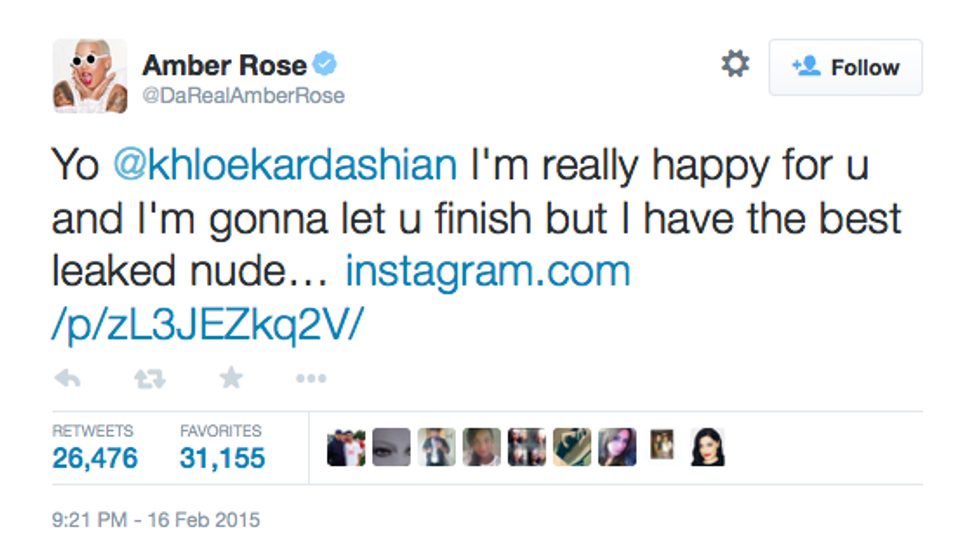 Best Comeback Queen:
Amber Rose​. It was a hard week for Muva this week as she found herself against her soon-to-be ex-­husband Wiz Khalifa, rapper Tyga,
and twitter-­beefing the Kardashian­-West­-Jenner clan
. But...she took 'em all down with aplomb.
-- Tené Young
Saddest News of the Week:
Starbucks is going to
stop selling CDs
. Where else will I get my Kenny G and assorted Hawaiian sounds?
-- E.S.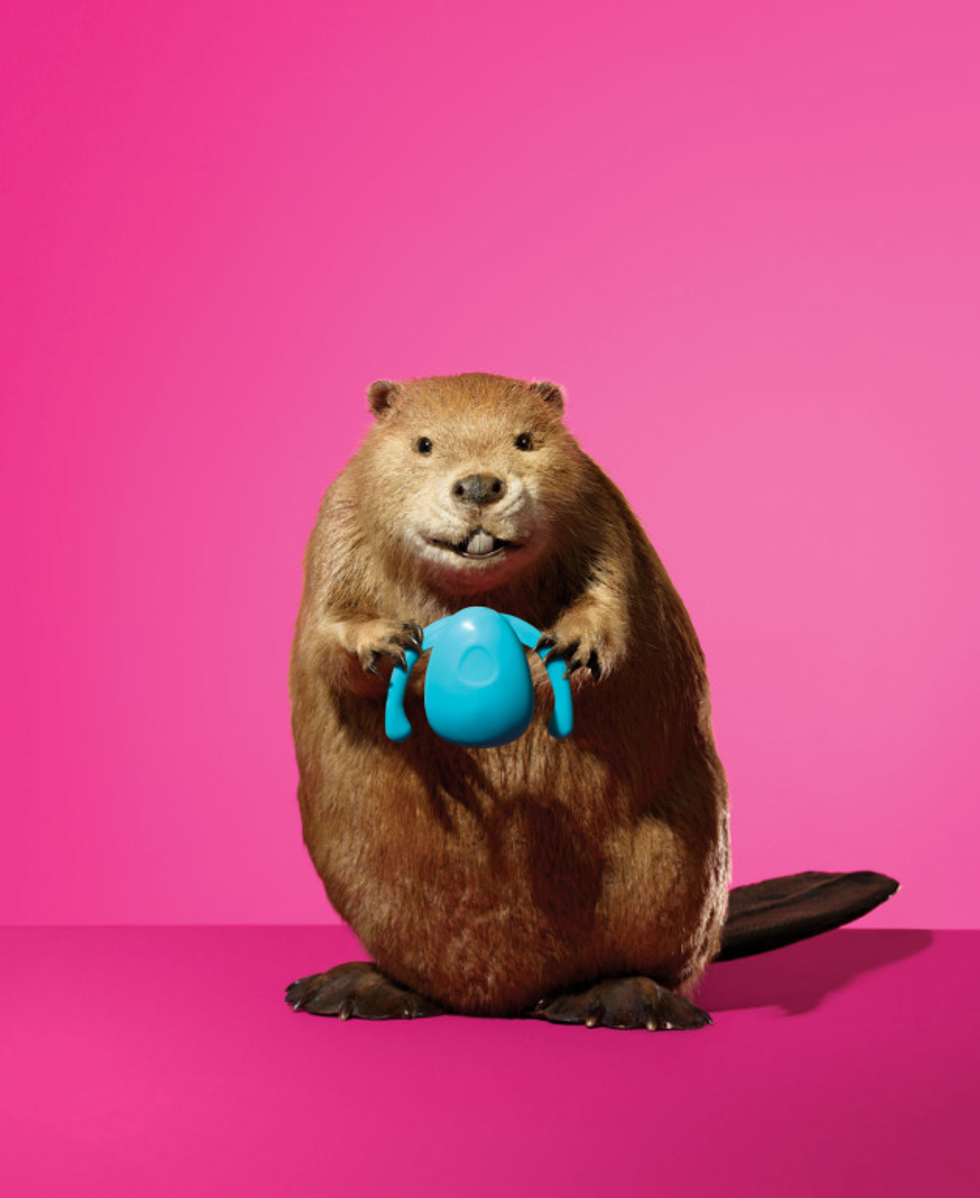 Best Creative Direction of the Week:
Wired's sex toy roundup
. This award goes out to whoever's idea it was to style a fake beaver with a vibrator. Simple. Elegant. Gorgeous.
-- Gabby Bess



</div> <br/>Best Fashion Video of the Week: </b>LPDNY x Adidas' new basketball-inspired video for their collab.<b> -- A.S. <br/><br/>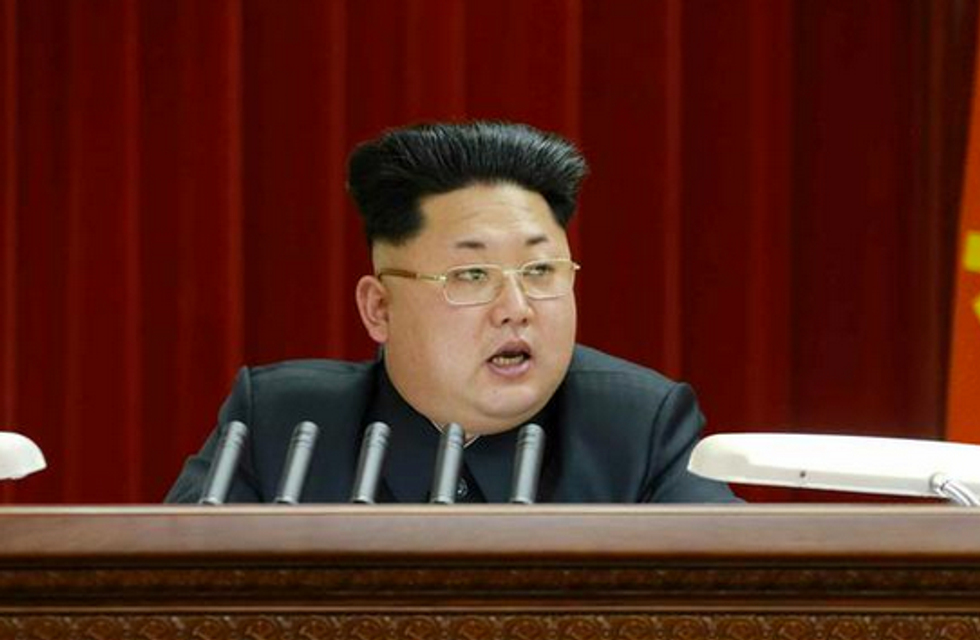 Most Fashion-Forward Living Dictator: </b>Kim Jong Un. Just look at that <a href="https://twitter.com/AlbertoNardelli/status/568704676771848192/photo/1">new haircut</a>.<b> -- E.S.<br/><br/>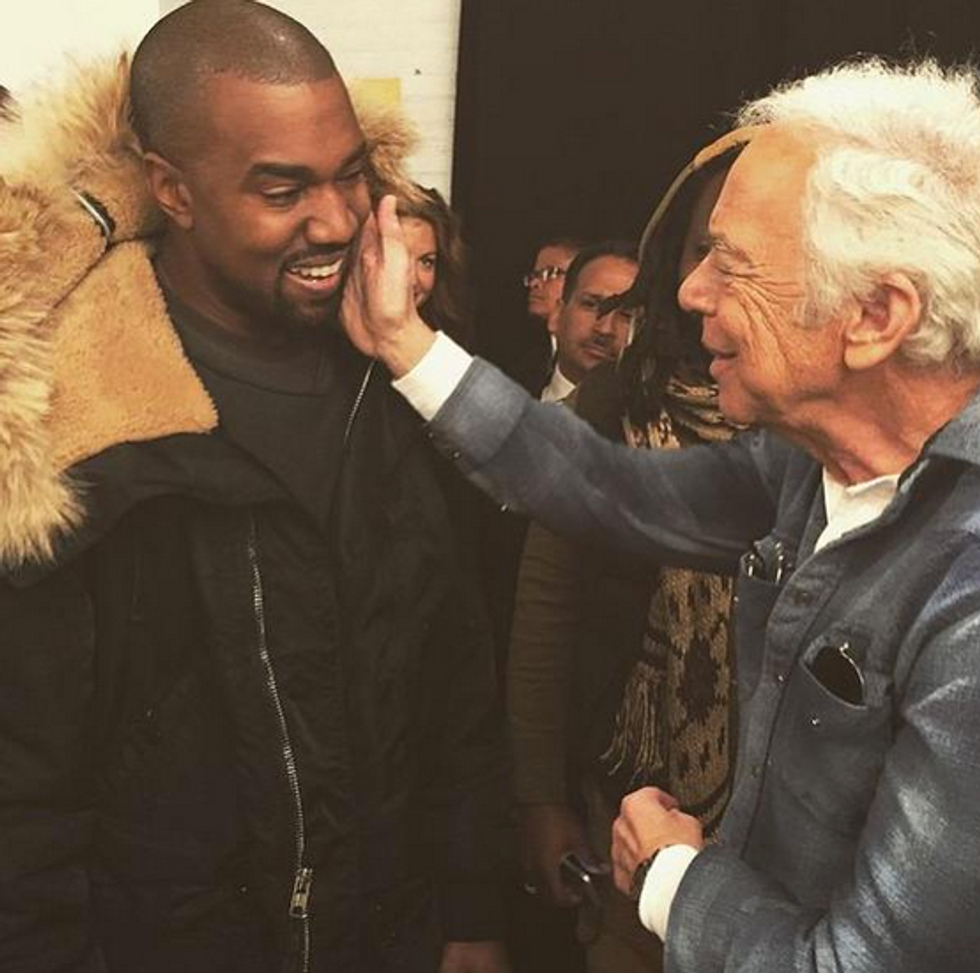 Happiest Kanye of the Week: </b>Kanye, while getting a cheek-caress greeting from Ralph Lauren backstage at Lauren's runway show. Look how smiley! <b>-- Katy Turner</b><br/> <br/> <blockquote class="instagram-media" data-instgrm-captioned="" data-instgrm-version="4" style=" background:#FFF; border:0; border-radius:3px; box-shadow:0 0 1px 0 rgba(0,0,0,0.5),0 1px 10px 0 rgba(0,0,0,0.15); margin: 1px; max-width:658px; padding:0; width:99.375%; width:-webkit-calc(100% - 2px); width:calc(100% - 2px);"><div style="padding:8px;"> <div style=" background:#F8F8F8; line-height:0; margin-top:40px; padding:50% 0; text-align:center; width:100%;"> <div style=" background:url(data:image/png;base64,iVBORw0KGgoAAAANSUhEUgAAACwAAAAsCAMAAAApWqozAAAAGFBMVEUiIiI9PT0eHh4gIB4hIBkcHBwcHBwcHBydr+JQAAAACHRSTlMABA4YHyQsM5jtaMwAAADfSURBVDjL7ZVBEgMhCAQBAf//42xcNbpAqakcM0ftUmFAAIBE81IqBJdS3lS6zs3bIpB9WED3YYXFPmHRfT8sgyrCP1x8uEUxLMzNWElFOYCV6mHWWwMzdPEKHlhLw7NWJqkHc4uIZphavDzA2JPzUDsBZziNae2S6owH8xPmX8G7zzgKEOPUoYHvGz1TBCxMkd3kwNVbU0gKHkx+iZILf77IofhrY1nYFnB/lQPb79drWOyJVa/DAvg9B/rLB4cC+Nqgdz/TvBbBnr6GBReqn/nRmDgaQEej7WhonozjF+Y2I/fZou/qAAAAAElFTkSuQmCC); display:block; height:44px; margin:0 auto -44px; position:relative; top:-22px; width:44px;"/></div> <p style=" margin:8px 0 0 0; padding:0 4px;"> <a href="https://instagram.com/p/zROnKHDpZ8/" style=" color:#000; font-family:Arial,sans-serif; font-size:14px; font-style:normal; font-weight:normal; line-height:17px; text-decoration:none; word-wrap:break-word;" target="_top">Got drunk tonight and celebrated #ashwednesday</a></p> <p style=" color:#c9c8cd; font-family:Arial,sans-serif; font-size:14px; line-height:17px; margin-bottom:0; margin-top:8px; overflow:hidden; padding:8px 0 7px; text-align:center; text-overflow:ellipsis; white-space:nowrap;">A photo posted by @ali_michael on <time style=" font-family:Arial,sans-serif; font-size:14px; line-height:17px;" datetime="2015-02-19T04:22:53+00:00">Feb 18, 2015 at 8:22pm PST</time></p></div></blockquote> <script async="" defer="" src="//platform.instagram.com/en_US/embeds.js"/> <b> <br/><br/>Best Drunk Ash Wednesday Selfie: </b>Ali Michael, the porcelain angel princess herself. God bless Ali. <b>-- K.T.</b> <br/><b> <br/> <br/>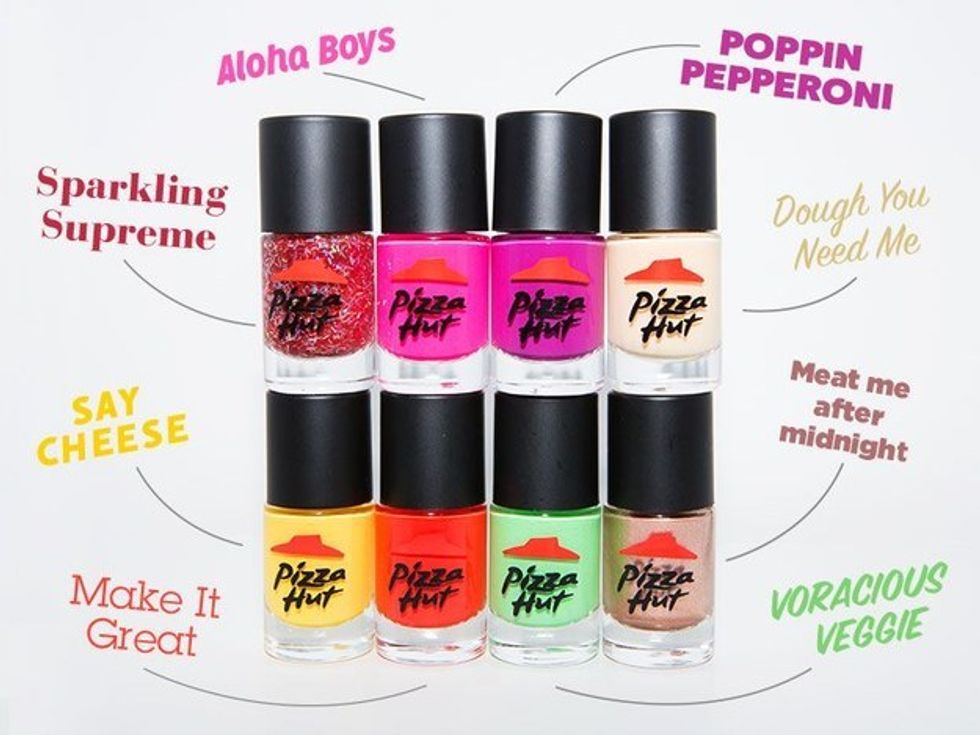 <br/>Best Pizza Nail Polish of the Week</b>: <a href="http://www.buzzfeed.com/arabellesicardi/pizza-hut-nail-polish?utm_term=4ldqpia#.ch828xj5L">courtesy of Pizza Hut</a> (via Buzzfeed), who decided that we all needed pepperoni varnish in our lives, even if we can't actually buy it -- the line with names like "Say Cheese" and "Voracious Veggie" was made exclusively for winners of a Valentine's Day promotion contest. Thank you anyway, Pizza Hut, and may all <a href="http://www.papermag.com/2014/12/2014_was_a_great_year_for_snac.php">our snackwave beauty dreams</a> some-day come true. <b>-- K.T.</b><br/><b> <br/> <script src="https://platform.vine.co/static/scripts/embed.js"/> <br/>Most Intense Car Explosion Vine of the Week feat. Drake: </b>brought to our attention <a href="http://www.thefader.com/2015/02/19/this-vine-perfectly-sums-up-hearing-drakes-know-yourself-for-the-first-time">by the Fader</a>, where some genius matched up the beat drop of Drake's new track "Know Yourself" to a mysterious trunk detonation on the highway. Here's hoping all parties involved were OK<b>. --K.T. <br/></b><b> <br/>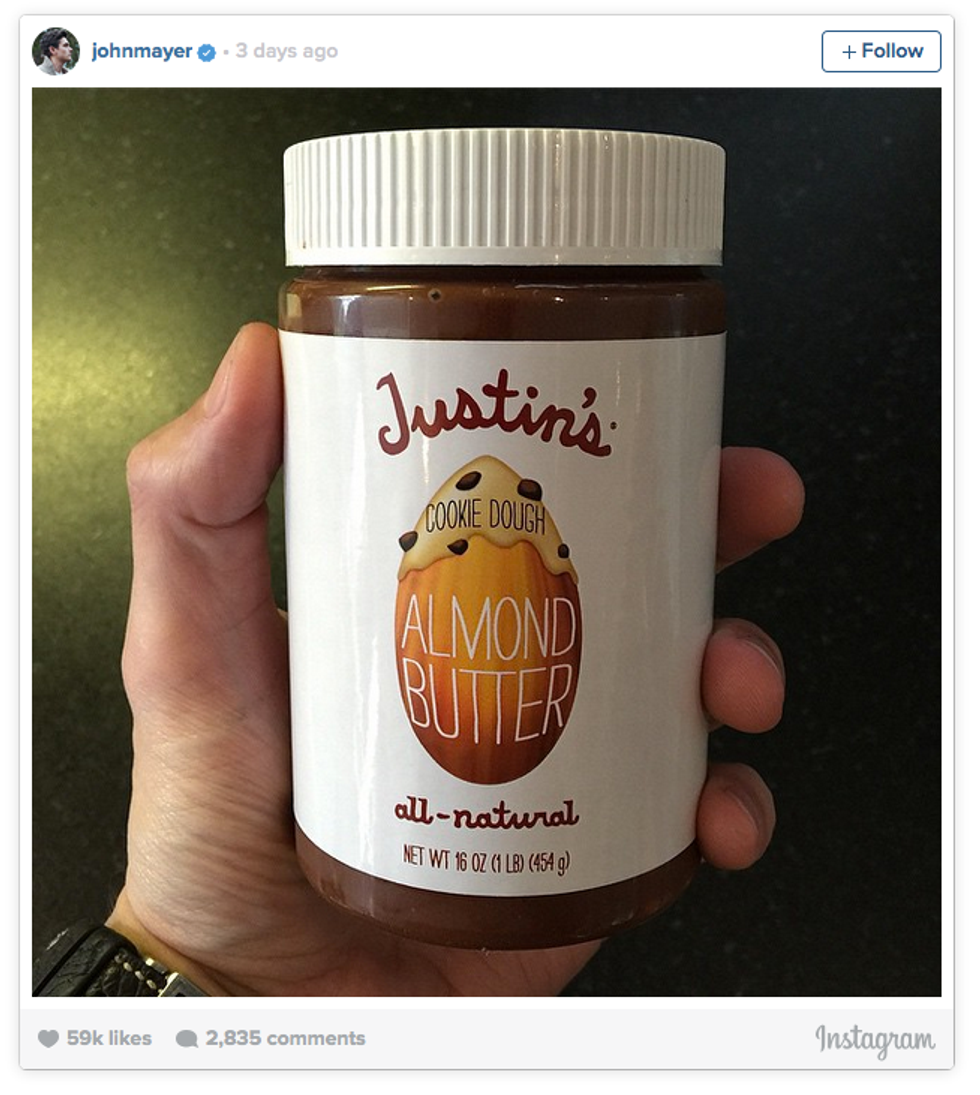 Best Nut Butter Muse of the Week: </b>John Mayer.  <a href="http://www.buzzfeed.com/emaoconnor/john-mayer-tweeted-almond-butter-into-existence#.ukm5w3woe">Buzzfeed</a> reports that Mayer, in a December 2014 late-night, almond-butter craze, tweeted at popular nut butter company Justin's with an innovative suggestion: cookie dough almond butter. The company responded and, two months later, made good on the deal. <b>--K.T.</b><br/><br/>