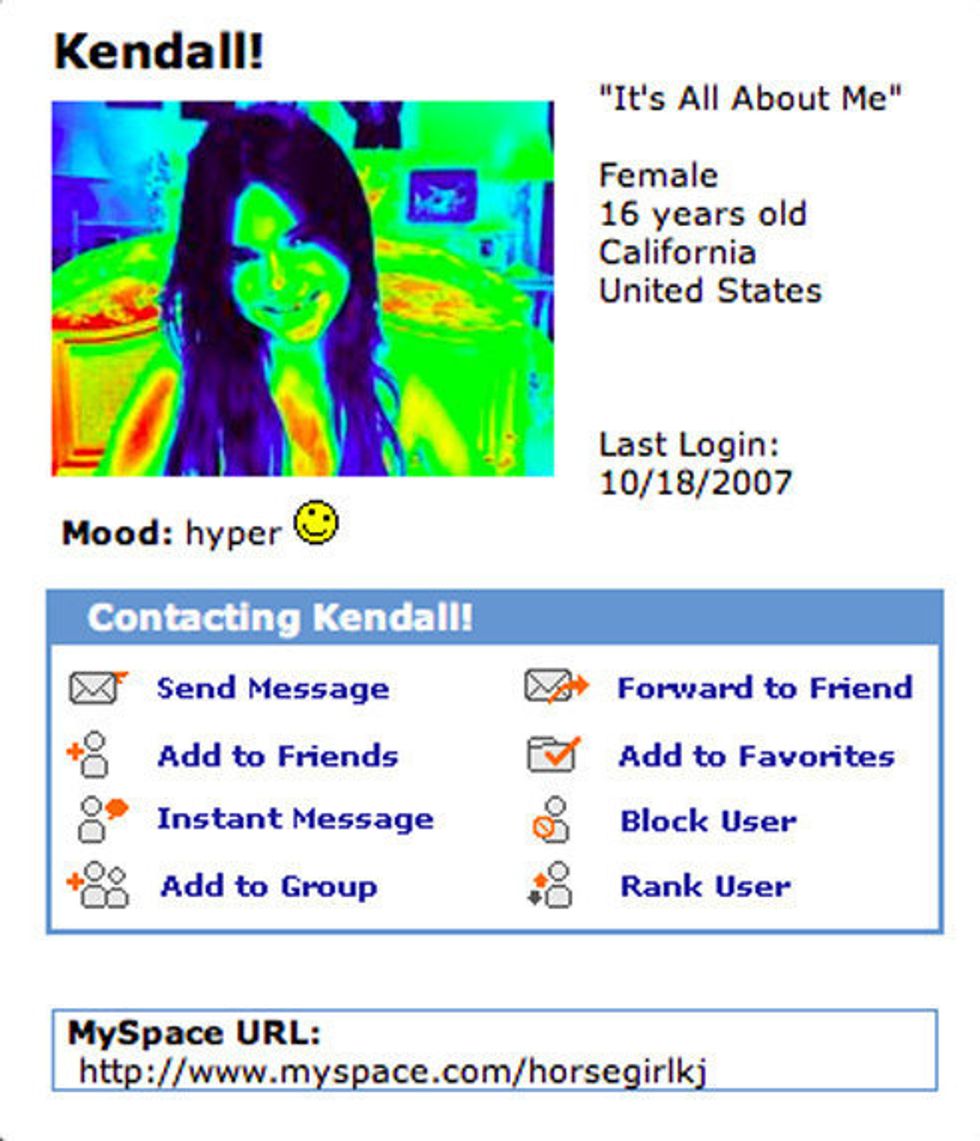 Best Unearthed Myspace Profiles of the Week:
 Kendall and Kylie Jenner's. 
Buzzfeed
 found the sister's official MySpace profiles from 2007 and OH MY GOD THEY ARE AMAZING. Kendall's bio was "It's All About Me," naturally.
-- Gabby Bess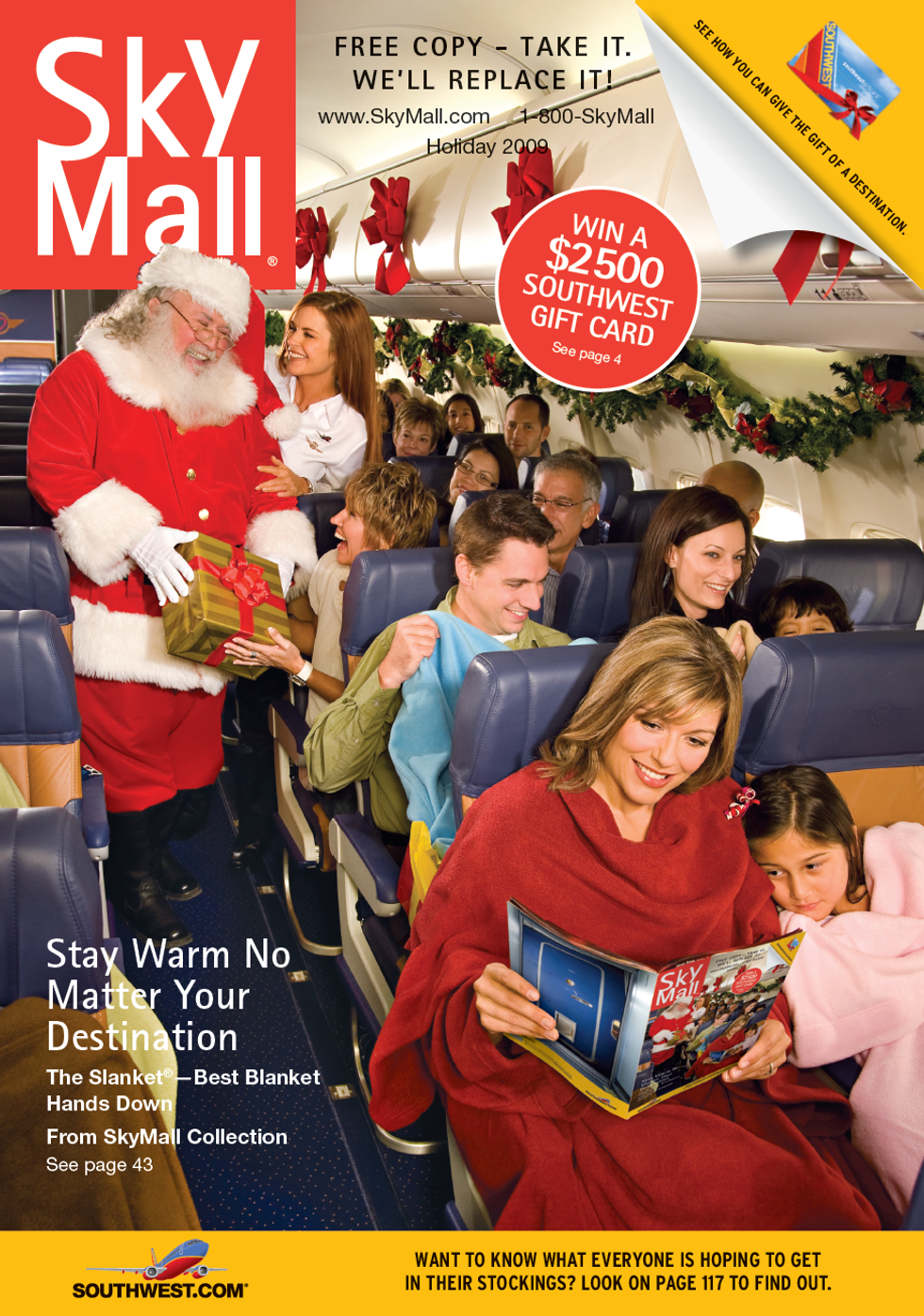 Worst News of the Week, NAY, YEAR, NAY, CENTURY:
Sky Mall has filed for bankruptcy
. WHERE will we get our pet's portrait done as Elizabethan nobility? HOW will we buy our next Cobra Goddess Sconce? WHEN will we recover? Never. This is awful. --
Elizabeth Thompson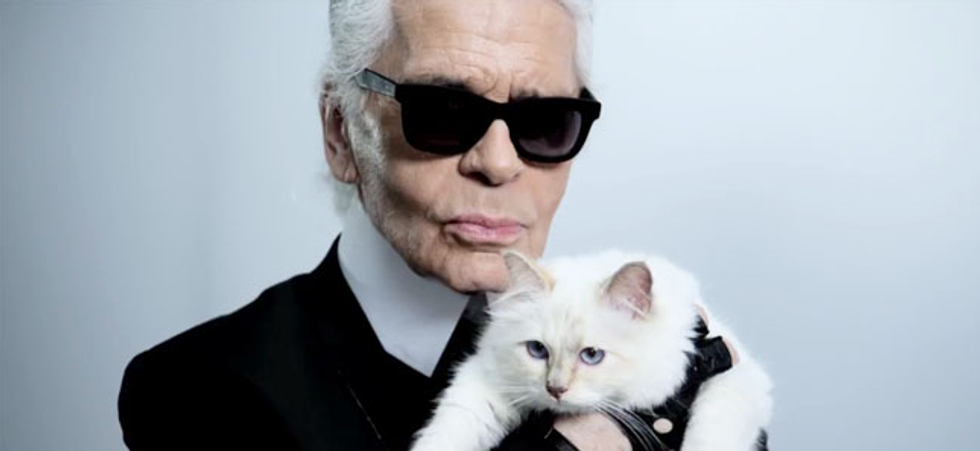 Biggest Hater of the Week:
Karl Lagerfeld.
He hates your ugly face. And your selfies too
. --
E.T.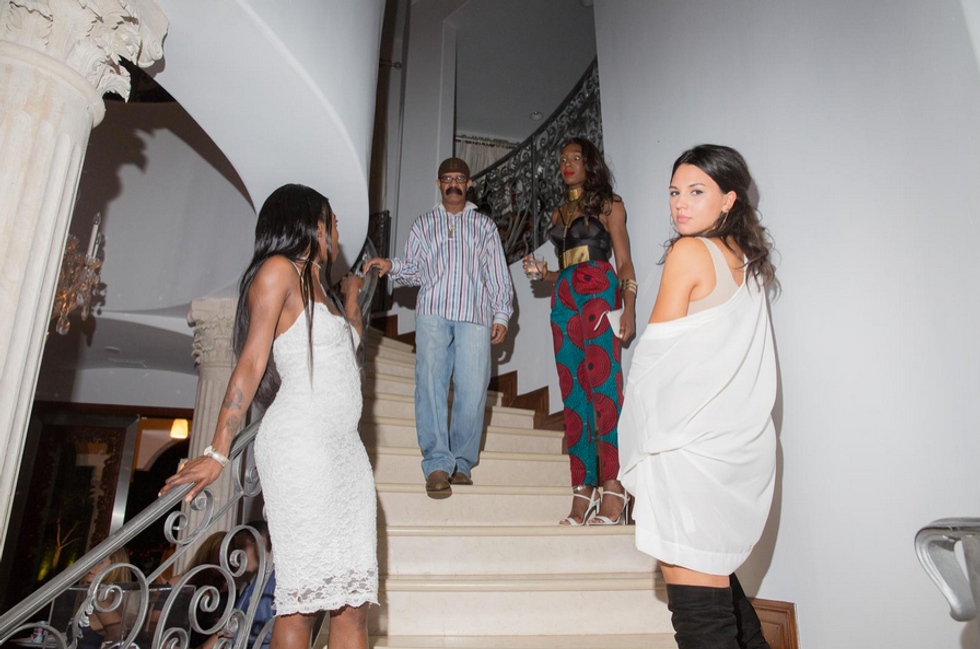 Best News for Music of the Week:
Drake's dad is launching his music career
. That's right, The Real Dennis G is about to drop the hottest single of 2015. GET READY.
-- G.B.
Best Panel Discussion, Like, Ever:
Broad City's Abbi Jacobson and Ilana Glazer's interview with Sleater Kinney
reveals that it is, indeed, possible to be an artist AND a woman. Can you even believe it? --
E.T.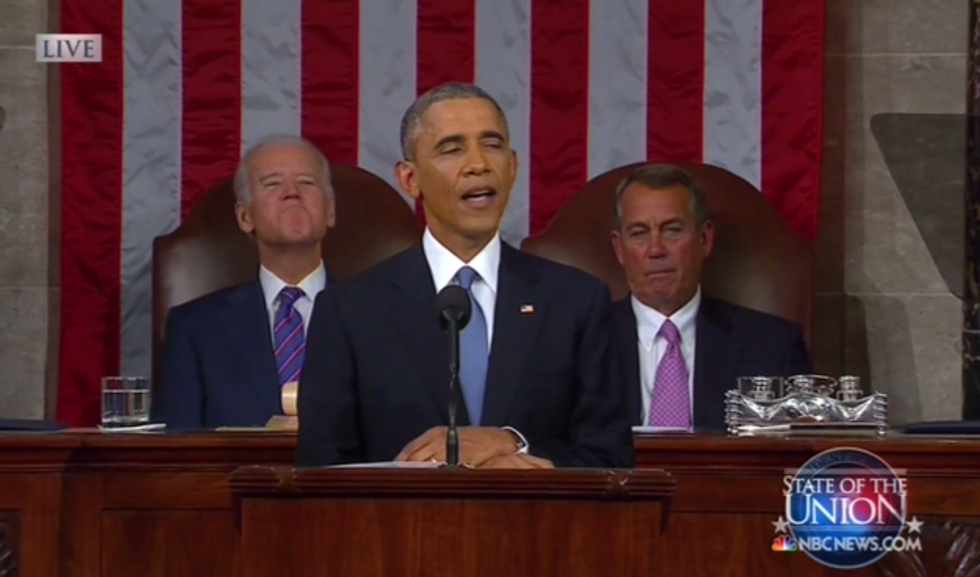 Proudest Person at the State of the Union
:
Joe Biden
, duh. Never stop existing on your own, weird, dad-joke planet, Papa Joe. --
E.T.

Best Motivation to Book a 3-Day Weekend Trip to Anyplace Warm of the Week: Coco & Breezy's fashion video, "Eye Love Sunny Daze," which shows a cute couple frolicking on the beach and in the bedroom, all while looking chic-to-death in the eyewear designer's Black Era Shades and 3rd Eye Glass. In case you were wondering, the handsome dude is rising R&B/Hip-hop/Electro artist Sellah whose song "No Peeking" plays in the video. Get. Us. Out. Of. The. Cold. Stat. -- Abby Schreiber


Best Scrim Job On Broadway: John Cameron Mitchell's return to the title role of Hedwig and the Angry Inch this Tuesday. Also best Vanity Fair quote, in an article documenting Cameron's rehearsals leading up to the big night: "Can we do something to the padding so I'm not crushing my balls? My balls really hurt. -- James Rickman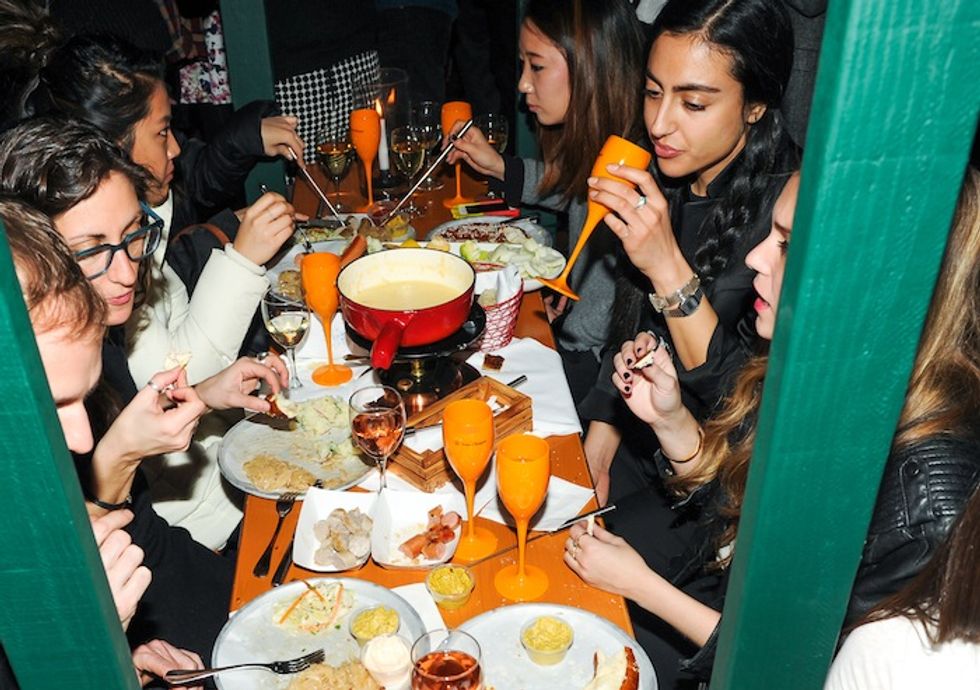 [Photo by Neil Rasmus/BFAnyc.com]

Best Excuse to Go Up On a Tuesday In NYC This Week: The Clicquot Chalet, a little party Veuve Clicquot hosted at The Standard that had really well-dressed people standing around drinking champagne, playing air hockey and eating German sausages and fondue. Now that's our kind of party. -- A.S.

Best "Complete Heartbreak Album": Björk's new one, Vulnicura, which appeared three days ago, two months ahead of schedule. It's her first since 2011, which means we can finally stop singing "Welcome to Iceland / A demon takes yourrr faaaaace," á la Kristen Wiig.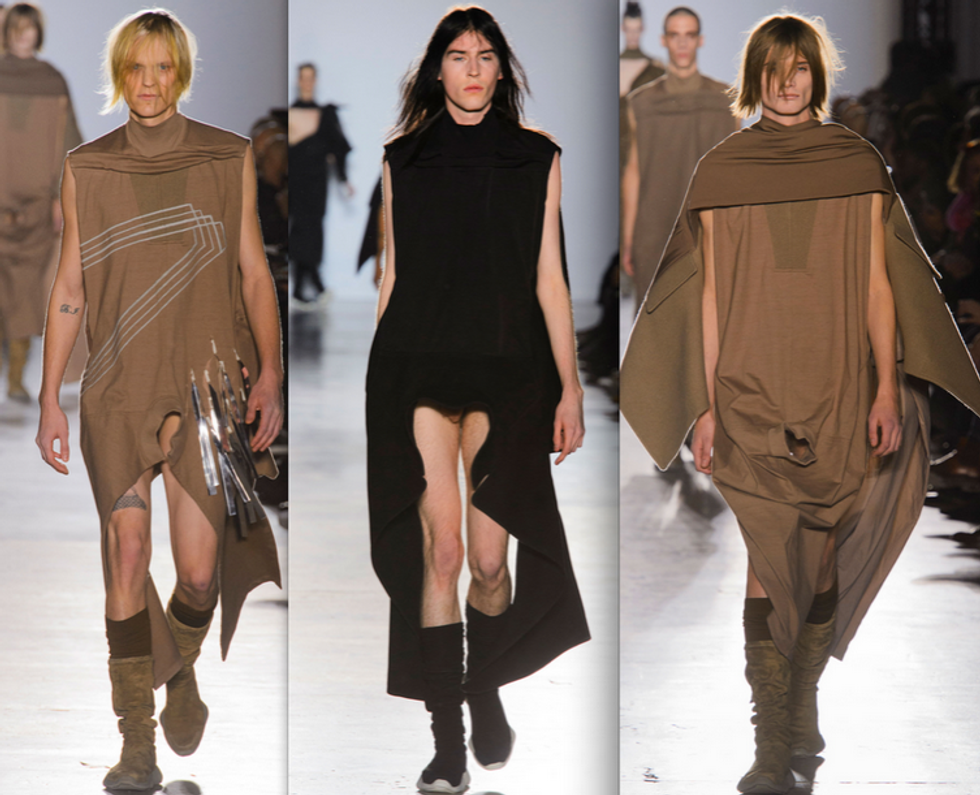 Ballsiest Move of the Week: Rick Owen's choice to send three models down the runway in outfits that showed their dangling penises. -- A.S.

Crazy Kanye Quote of the Week: This one in which 'Ye explained to us why he never smiles in photos: "Back when I was working on Yeezus, I saw this book from the 1800s and it was velvet-covered with brass and everything...I looked at all these people's photos and they look so real and their outfits were incredible and they weren't smiling and people, you know the paparazzi, always come up to me, "Why you not smiling?" and I think, not smiling makes me smile...When you see paintings in an old castle, people are not smiling cause it just wouldn't look as cool.'" So the moral of the story is that Kanye doesn't smile because he wants to look like old-timey people. Sounds about right. -- A.S.


You May Also Like