The Toronto International Film Festival, which celebrated its 40 year anniversary this year, feels like a sleep away-camp for the film industry. Anyone and everyone from the film world, publicists, producers, exhibitors, journalists, actors and more, descend to the Canadian metropolis to get a gauge of what the cinematic landscape looks like for the year ahead. With any summer camp, there's a social scene with a social order. As the festival closes and the coveted People's Choice award went to Room, we decided to give out different awards to a few fitting films.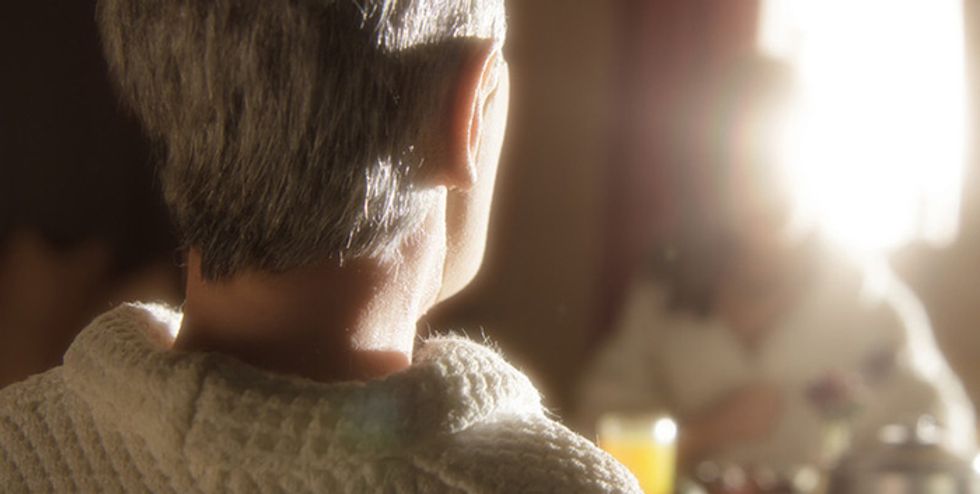 MOST UNIQUE -- Anomalisa

The first, and last, feature film directed by Charlie Kaufman was the mind-boggling Synecdoche, New York, a cinematic Cracker-Jack box that gave you a prize only if you made it through the whole thing. While Kaufman's talents are most widely known through his collaborations with director Spike Jonze and Michel Gondry, Anomalisa proves he has as much power and creativity in the director's chair as he does at the writing desk. The stop-motion film is co-directed by Duke Johnson, an animation director specialist, who helped bring Anomalisa, to life through intricate, expressive stop-motion and digital animation. The film follows a businessman and author, Michael Stone (voiced by David Thewlis), as he makes a seemingly insignificant trip to Cincinnati to deliver the keynote at a customer service conference. It's quickly apparent Michael is in the midst of a full-blown mid-life crisis, revealing itself in his outreach to a jilted ex, a near psychotic breakdown, excessive boozing, and then most significantly when he beds conference attendee Lisa. The imagination and skillful wordplay Kaufman is known for are still very much apparent in the film but his (often hilarious) humanism is a delightful surprise, particularly in the character of shy, unsure Lisa, played perfectly by Jennifer Jason Leigh who also delivers the most iconic Cyndi Lauper movie moment since Romy and Michelle's High School Reunion.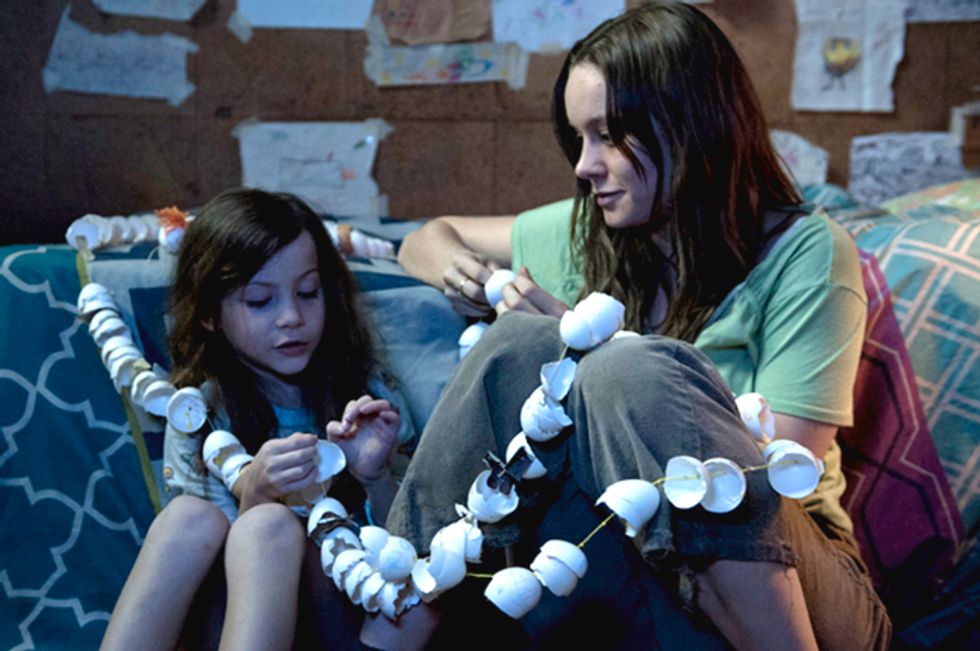 CUTEST COUPLE - Room

There are a few reliable methods to produce tears: slicing an onion, Adele's 21, and checking your bank account balance. Room is the latest entry into the cinematic canon of films co-presented by Kleenex, but it remains a unique and stand-out entry in the cryfest genre. Based on the popular book of the same name, the film is about a young woman, Joy (Brie Larson), who during her seven years in kidnapped captivity gave birth to an inquisitive boy Jack (Jacob Tremblay). She plans their escape, but their re-entry into the world brings about unexpected issues. The performances by Brie and Tremblay will become textbook lessons studied by generations of actors to come. The dramatic story and family tensions that it explores are ripe for emotional turmoil but director Lenny Abrahamson brings about a richness in both the film and actors that will leave a deep impression on anyone watching. To prepare for their heavily entwined roles, Larson and Tremblay spent weeks together developing a connection, and their preparation pays off. If the two receive the Oscar campaigns they both deserve, look forward to countless Awww-inspiring moments (sorry) between the indie-darling Larson and 8-year old wunderkind Tremblay.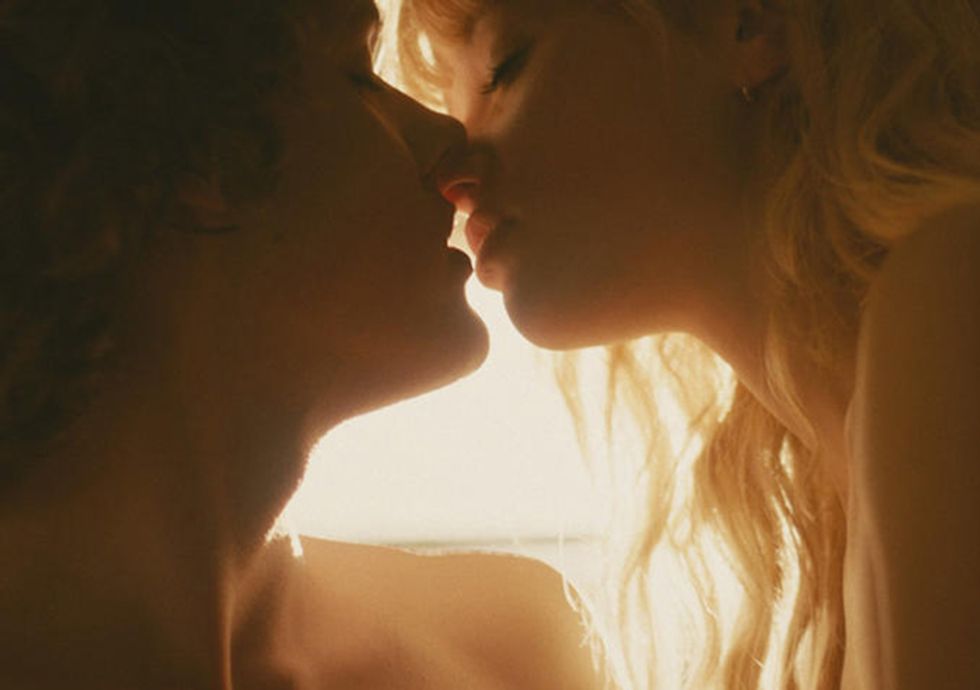 WORST SAFE SEX PSA - Bang Gang (A Modern Love Story)

French director Eva Hussen chronicles the many, wild sexual exploits of a group teenagers in a seaside French town. It's coming-of-age meets, well, cumming. From the opening shot throughout the film, sex is very much on the mind of the BFFs George (Marilyn Lima) and Laetitia (Daisy Broom), particularly when they devise an unconventional solution to competing over boys Alex (Finnegan Oldfield) and Gabriel (Lorenzo Lefèbvre). Pairing the modern ease of communication with the universal horniness of adolescence, the teens start throwing and digitally documenting Bang Gangs, or as they were previously known, orgies. The film is lush, sonic and unflinchingly sexy yet but like an impossibly cool, gorgeous French teen, the greater meaning that they are trying to get at is sometimes lost. But also like an impossibly cool, gorgeous French teen, you're eager to spend time and listen, lost in the strange beautiful power they mysteriously convey.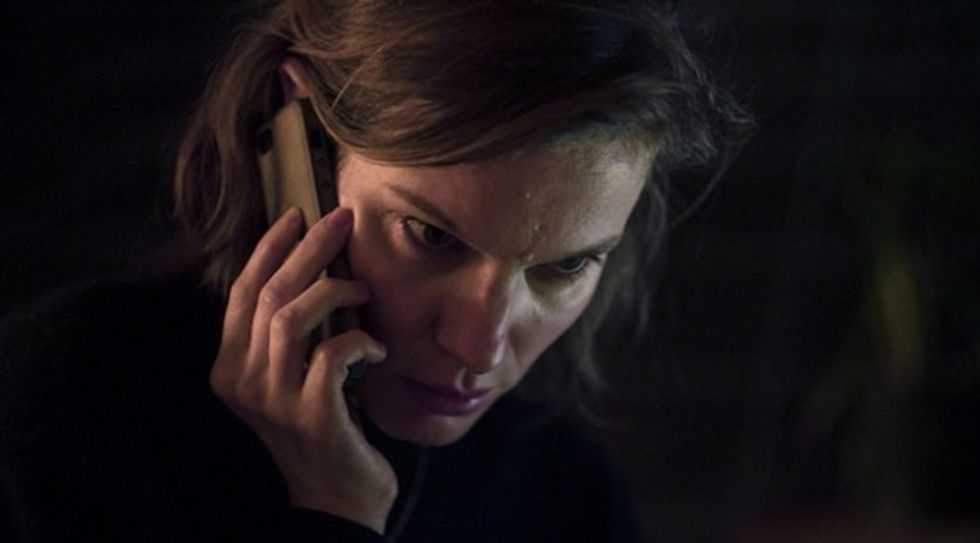 BEST SAFE SEX PSA - Lace Crater

It's the classic story of girl meets hipster ghost, has sex with said ghost, then gets freaky STD. Lace Crater may make you rethink that weekend getaway with friends to the Hamptons, but it's also the most unique warning of the dangers of an uninhibited one night stand after last year's It Follows. Writer-director Harrison Atkins had the rare support of director Joe Swanberg (Digging for Fire, Drinking Buddies) for his first feature, and Swanberg's beloved humorist-realism is evident in Atkin's decidedly supernatural work. The ensemble, lead by Lindsay Burdge (partaker of aforementioned unsafe sex), has a great rapport that will call to mind any number of your Brooklyn friend groups. The most memorable scenes though are when Ruth (Burdge) and her ghost friend Michael (Peter Vack) are together; they create intimate moments that could just as easily be found at the start of any young romance, with the additional element of one of them being the living dead. With a debut this memorable, and with Swanberg as a mentor, Atkins will be one to watch, in the meantime he leaves us with the wisdom to ensure our next house-party hook up, alive or dead, is STD free.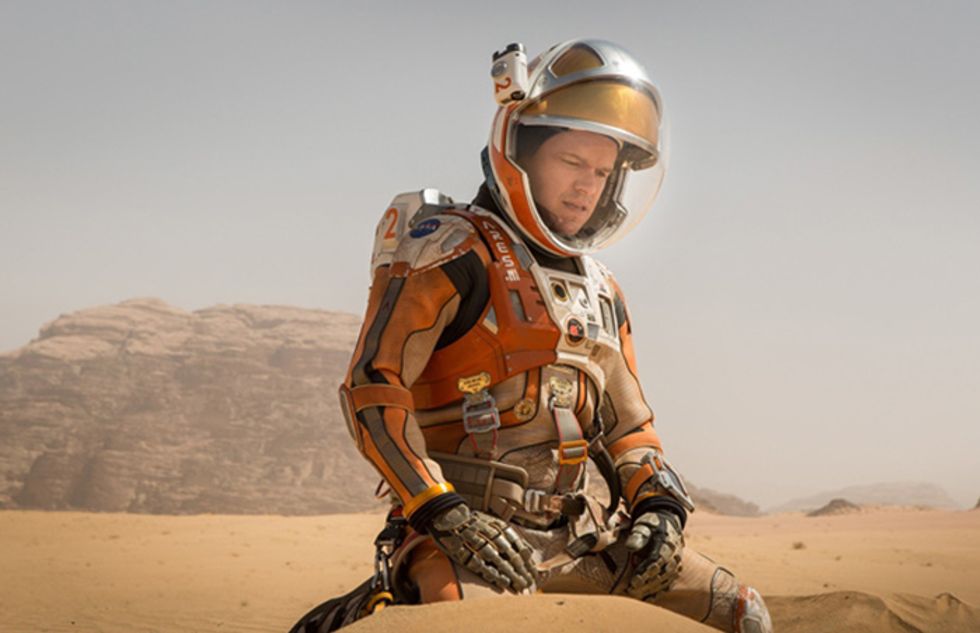 MOST POPULAR - The Martian

It seems odd to root for a big budget film to make tons of money, but The Martian is the type of solid, totally entertaining Hollywood production that makes you want it to break box office records. The story follows Mark Watney (Matt Damon), an astronaut accidentally left on Mars, who has to work with NASA to use their incredible brainpower and bravado to figure out how to get him home. The film follows a very calculated formula but like the science depicted onscreen, the formula is thought out and calibrated to perfection. For playing a character that is alone and talking to a webcam for a majority of the film, Matt Damon displays more dynamism than the role would suggest.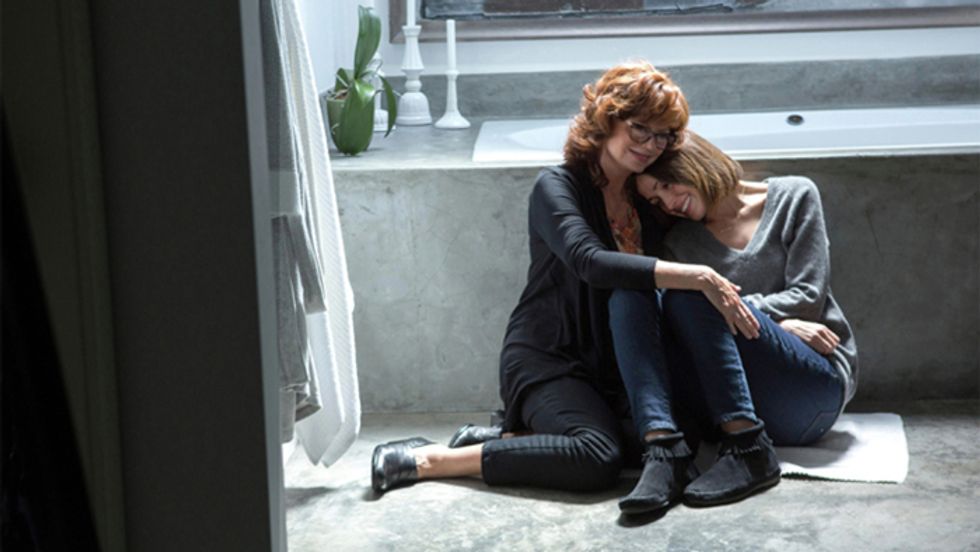 MISS CONGENIALITY - The Meddler

Susan Sarandon's a force to be reckoned with as a nosy, clueless but well-intentioned mother, Marnie, who, after the death of her husband, moves to Los Angeles to be closer to her adult daughter, Lori (Rose Byrne). She calls often with the mindset that a good Beyoncé song, notable parking spot, or good deal on bagels warrants a voicemail update or a surprise visit. Lori, at her wits' end, escapes to New York, leaving Marnie to find a way to fill up her day. A variety of random acquaintances become the unexpected recipients of her charity, while also providing an outlet for Marnie's desire to stay involved in people's lives. Writer-director, Lorene Scafaria, provides a wealth of hilarious dialogue for Sarandon, but it's Sarandon's skill that ensures the audience doesn't sympathize with Lori but instead welcomes spending 100 minutes with the warm, delightful and complex character Sarandon brings to life.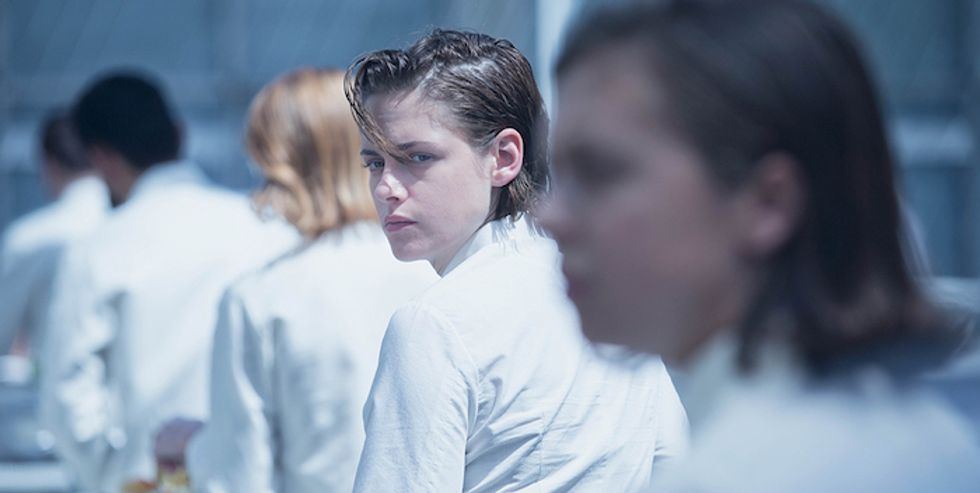 BIGGEST DISAPPOINTMENT - Equals

The title "Biggest Disappointment" is not synonymous with "The Worst" -- disappointment emphasizes the expectations you had going into the film just as much as the end result and when you have Sundance-beloved director Drake Doremous (Like Crazy, Breathe In), known for crafting intense relationship films, telling the futuristic dystopian love story of Kristen Stewart and Nicholas Hoult, than there's good reason to have high expectations. Unfortunately, Equals, which is set in a future where any emotion or romance is seen as a debilitating disease, lacks, not surprisingly, any real sense of emotion. Playing out like a feature-length version of an anti-depressant commercial, the film is plagued by the sense of thoughtlessness. The crisp white clothed inhabitants placed against a landscape of glass and metal feels like a long-since outdated vision of the future. A montage of Hoult and Stewart laughing and kissing during their secret bathroom-stall rendevouzs fails to convey a relationship that warrants the high-stakes of their love. Thankfully, if you have to watch an extended Zoloft commercial, it might as well star Hoult and Stewart, whose physical beauty is examined in detail through numerous extreme close-ups.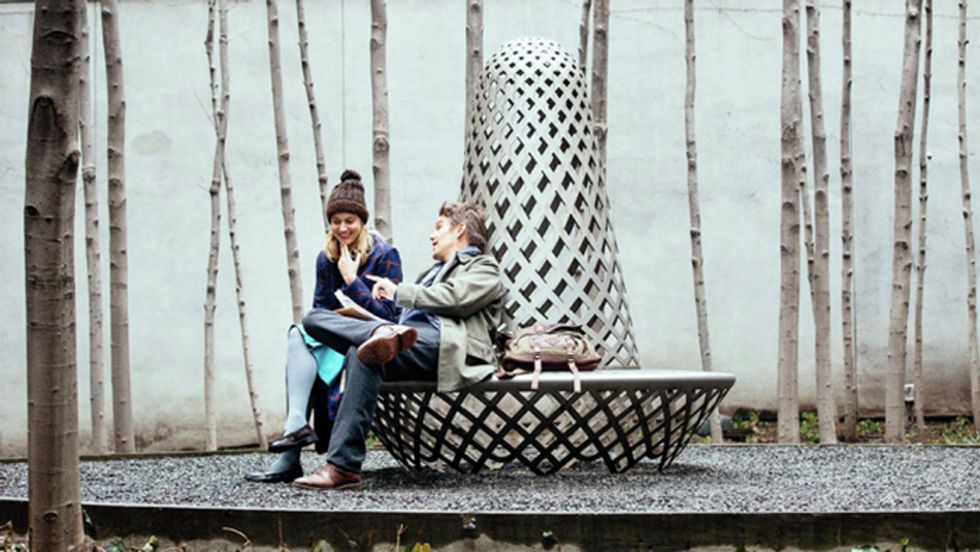 BEST CLIQUE - Maggie's Plan

Put Greta Gerwig, Julianne Moore, Ethan Hawke, Maya Rudolph and Bill Hader together and I dare you to produce something charmless. Striking an old school Woody Allen vibe, the film dissects the complicated mix of love and ambition between a group of highly educated and highly neurotic New Yorkers. It's a formula Allen and countless directors have done in the past but the film achieves, against all odds, a sense of freshness. The title character of Maggie, with her approachable aloofness will be no surprise to those familiar with Gerwig's previous work, but her hapless "um"s and unsure facial expressions are crafted to perfection. Julianne Moore plays the rival woman in their Ethan Hawke love-triangle, and makes you wonder why someone didn't give her the role of Danish intellectual anthropologist ice queen before. She's both hilarious and deathly serious all while wearing a variety of fur shrugs, a feat few can claim to have conquered. While the film puts a bit too neat of a bow on the ending, it's still a wonderful cinematic present that many will delight in.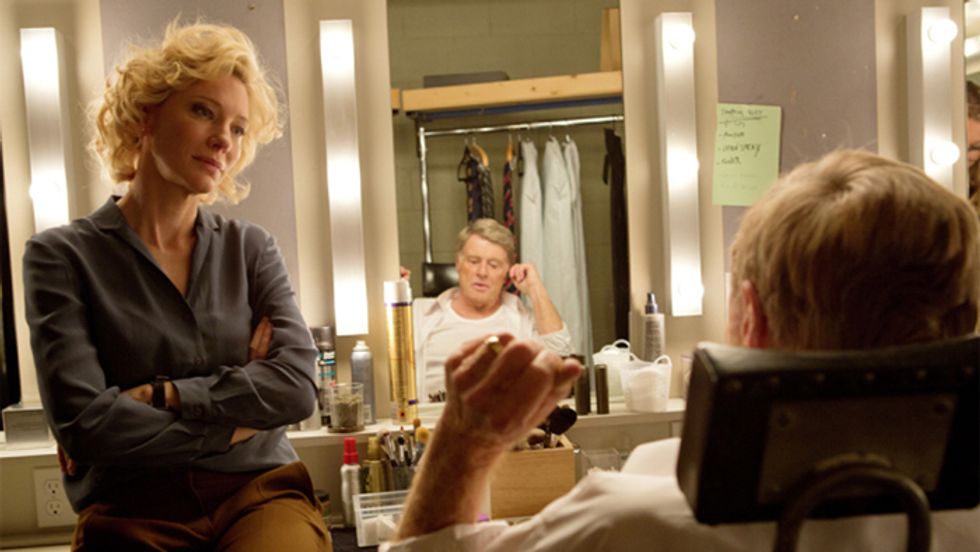 PROM QUEEN AND KING - Truth
Queen Cate reigns supreme! With a wild mess of curls, Blanchett pulls off a chic blonde Ronald MacDonald look, and brings equal emotional power to the role of troubled 60-minutes producer Mary Mapes. The story centers on the production of a news segment that questions the inaccuracies of then-present George W. Bush's military service, and then the subsequent questioning of the validity of their sources. Mary's emotional trauma after being called into question is particularly gripping to watch given her unique relationship to Dan Rather (Robert Redford), who is a true father figure to Mary. Playing against Blanchett's wild emotional fragility, Redford exudes professional wisdom as the pedestaled anchor. The two together put on the kinds of Oscar bait performances that makes the fall film season so fulfilling -- their crowns are well earned.