Wrestlemania went down yesterday so naturally the first thing we thought about was fashion. Below, Mr. Mickey rates some of his favorite WWE looks.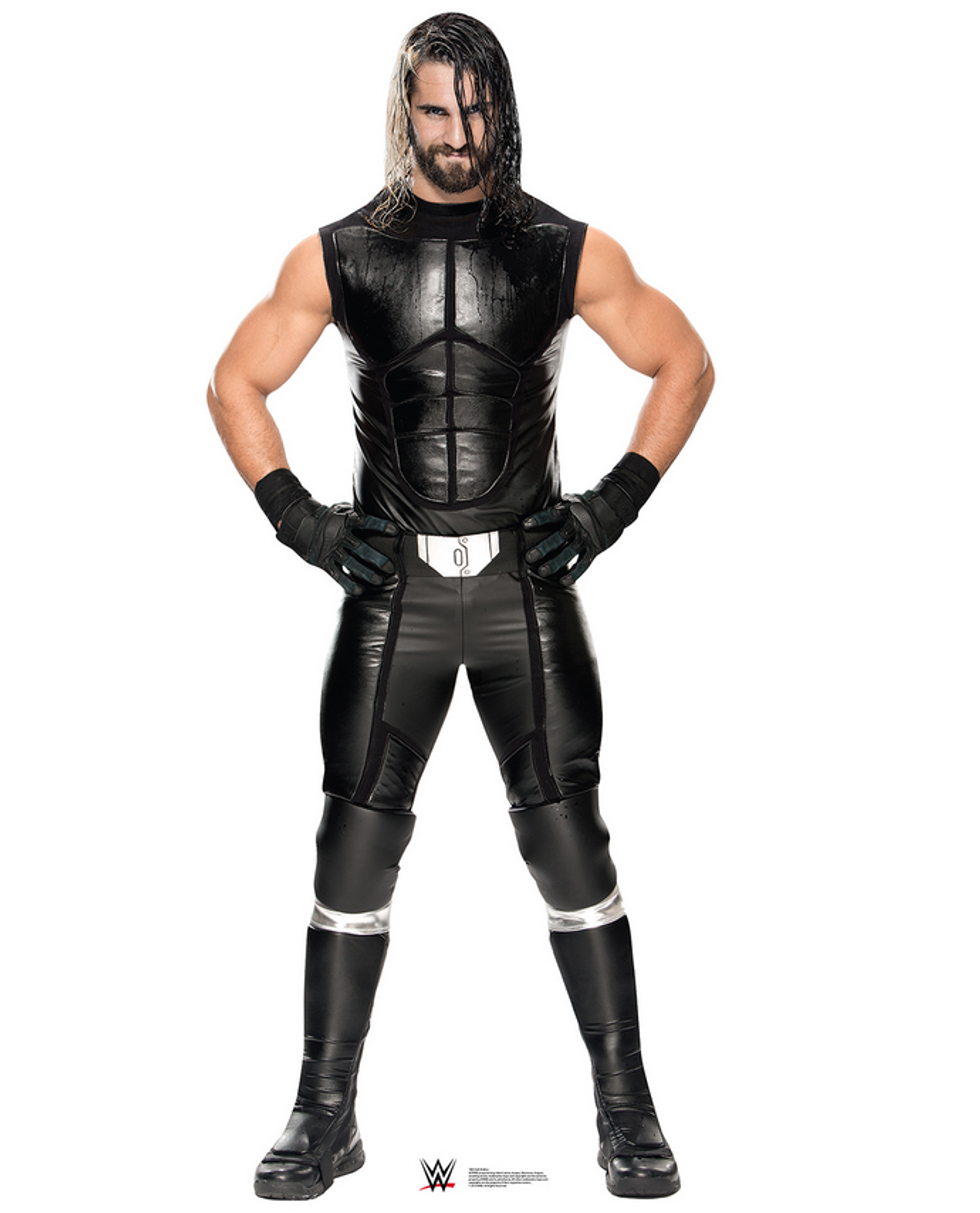 Seth Rollins
This look is very high budget porn movie that's doing a spoof of the Matrix. Actually ALL professional wrestling is slightly porn movie spoof but that's another story.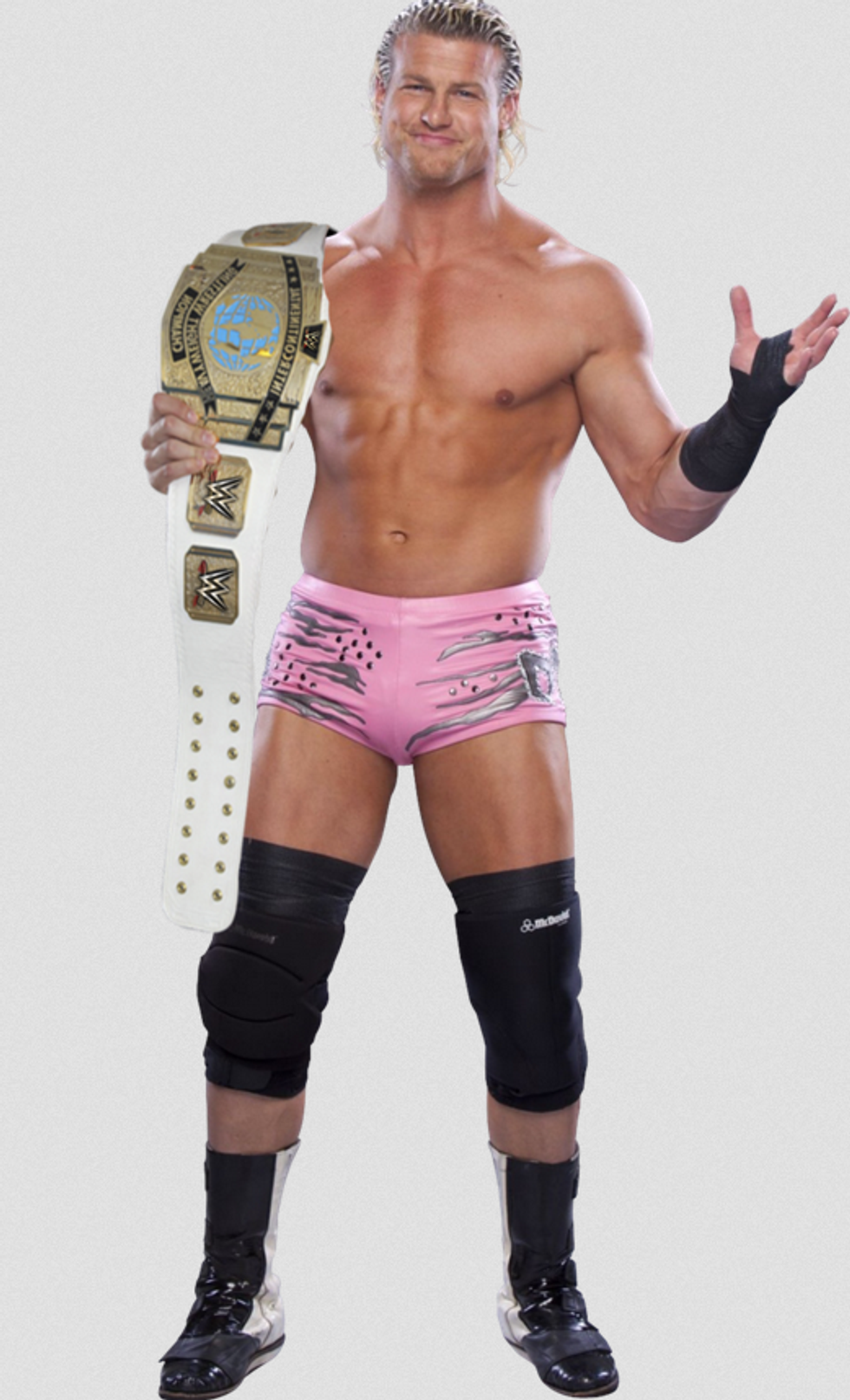 Dolph Ziggler
First of all I'm in love with Dolph Ziggler's name and his giant championship belt. It looks like he's a kid dressed up as a big gold Rolex watch for Halloween. Very Miami Beach. I wish the shoes and kneepads were pink though because I like a fully color coordinated situation.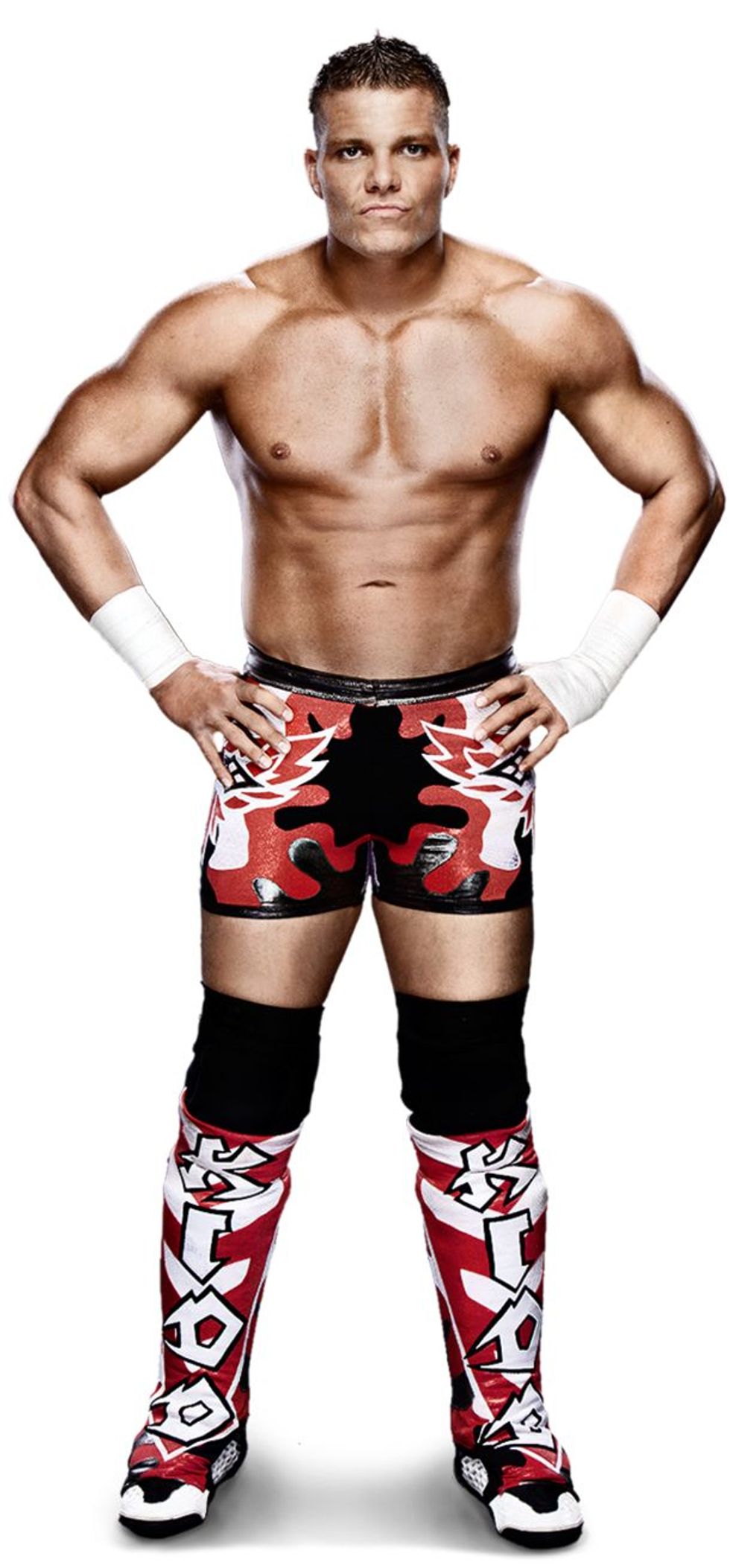 Tyson Kidd
Tyson Kidd obviously gets the fully coordinated situation I mentioned in the previous caption. From a fashion perspective he's very Kenzo next season. I wish he was wearing a little pork pie hat in matching fabric but even without the hat he gets an A.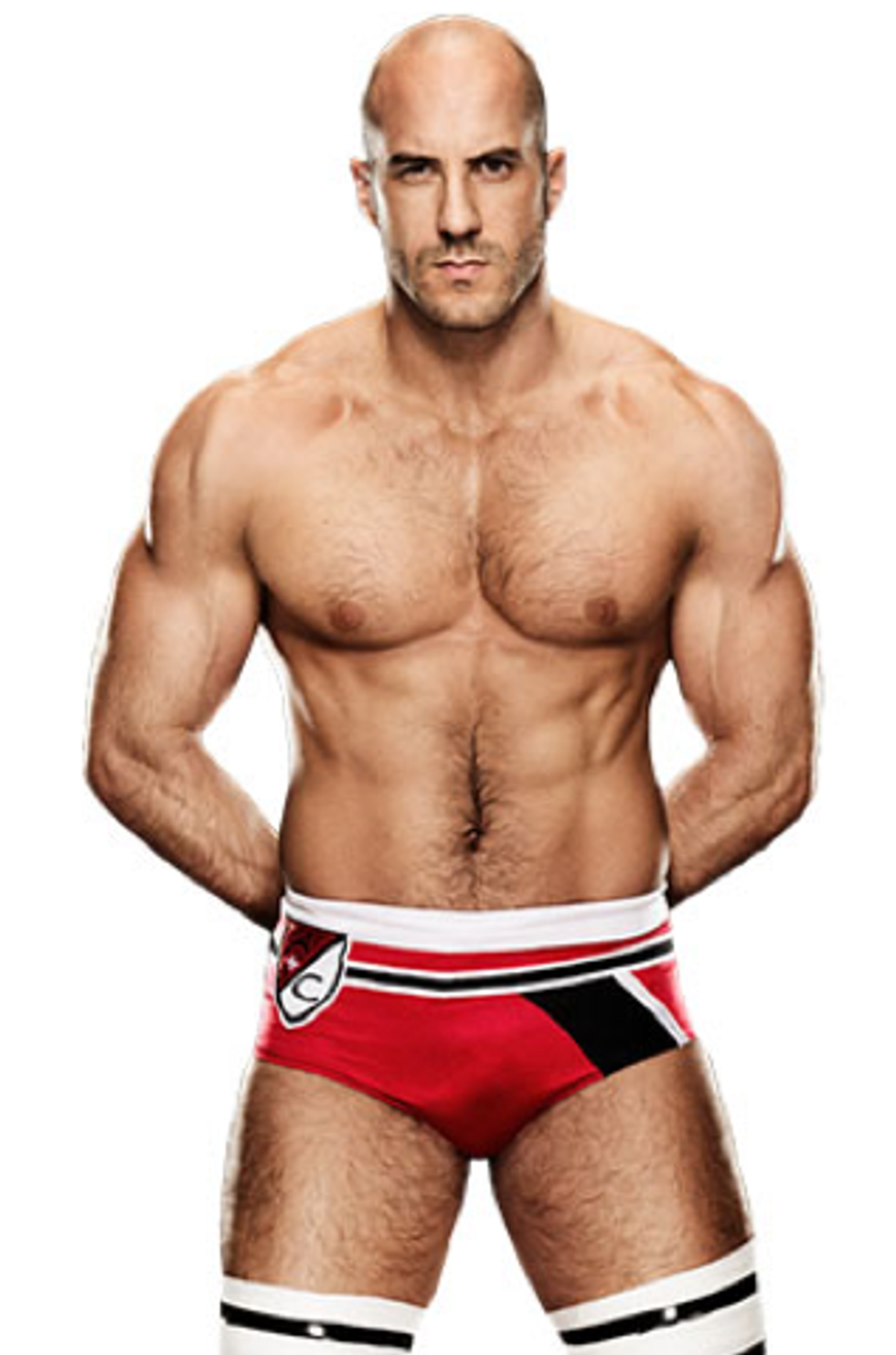 Cesaro
Frankly I'm a bit freaked out by how sexy and chic Cesaro is. All these muscle-bound, moussed, hair-flipping guys are sexy in a cartoon way but Cesaro looks like an underwear advertorial in
L'Uomo Vogue
. As if Francesco Carrozzini shot the Italian rugby team in Dolce & Gabbana briefs. Mama Mia!!!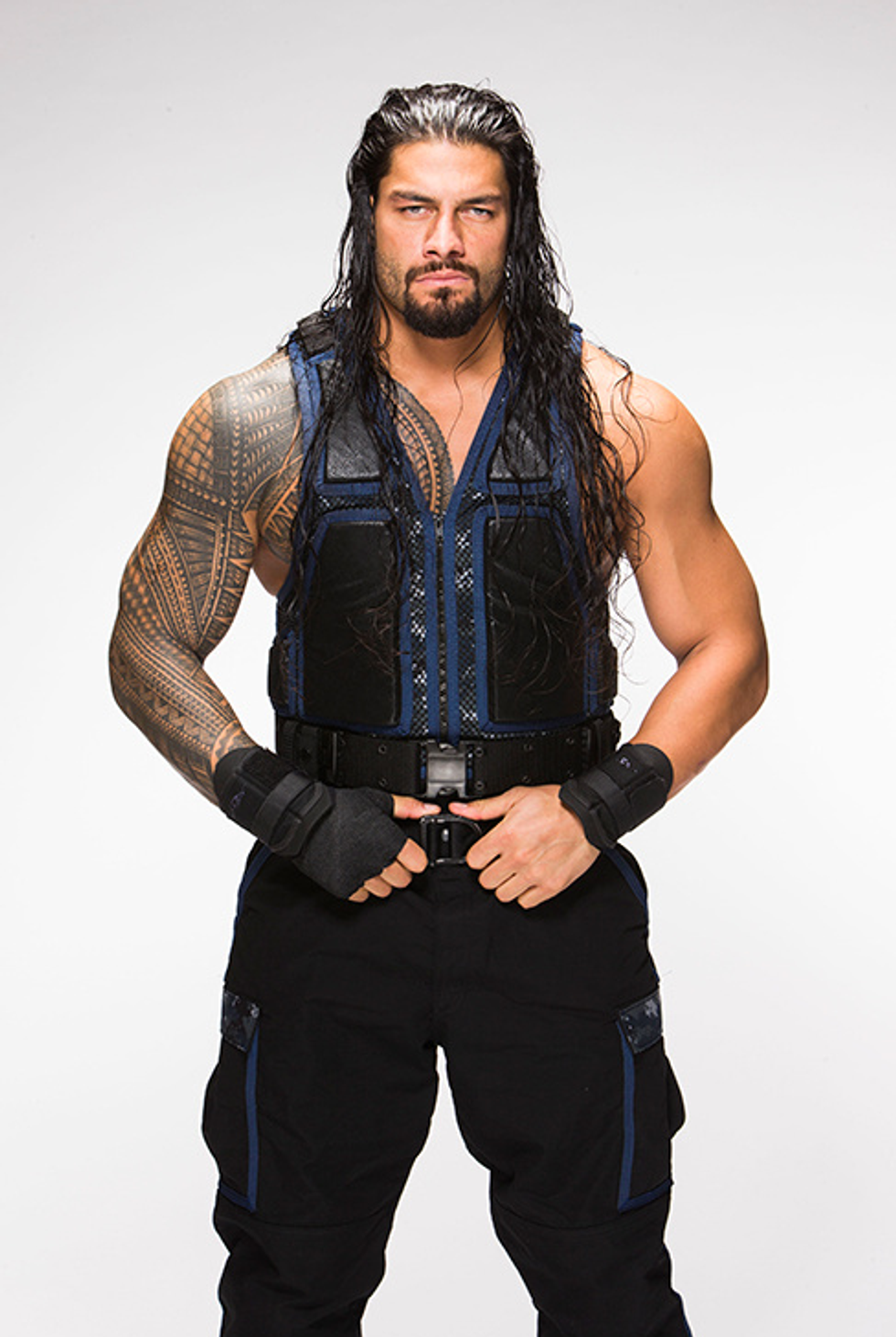 Roman Reigns
Roman looks like a video game character come to life. Like a sexed up utilitarian version of Super Mario Brothers or some such. I wonder if it would be better with the contrasting piping in day-glo but otherwise he's pretty hot looking.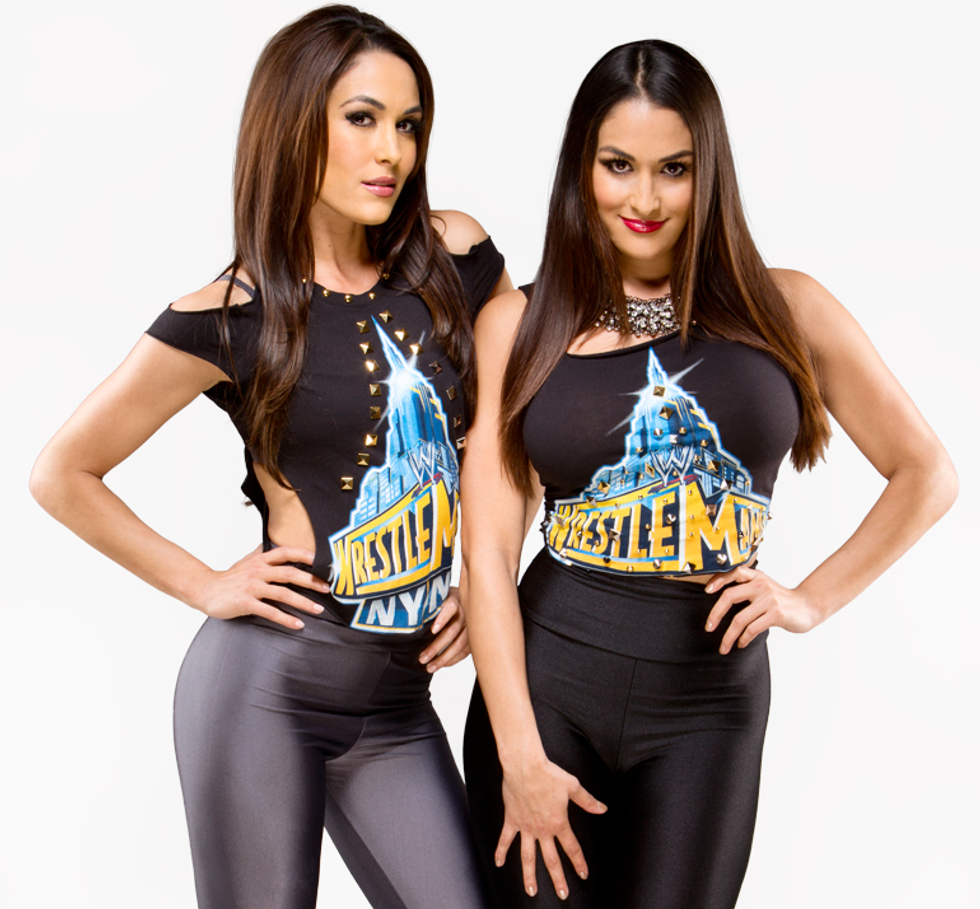 The Bella Twins
This duo is very Terry Richardson Sport if you know what I'm saying. They're hot and sexy and strangely super hip-looking for Wrestlemania.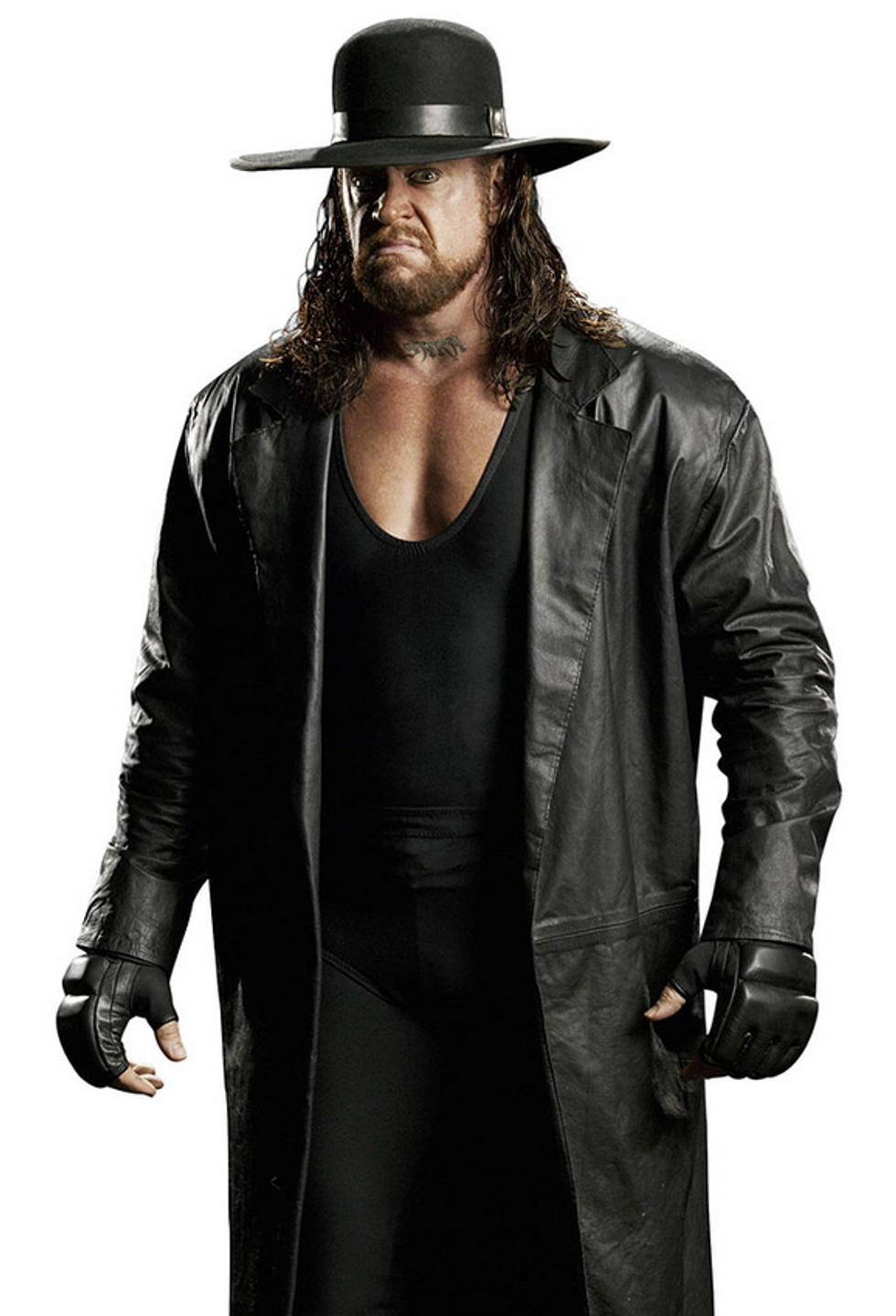 The Undertaker
Don't you wish he was wearing a Secret Squirrel mask? He looks super menacing in all black and the hat and the fingerless gloves really takes thing up to a chic SM place. A mask though would push things off the charts.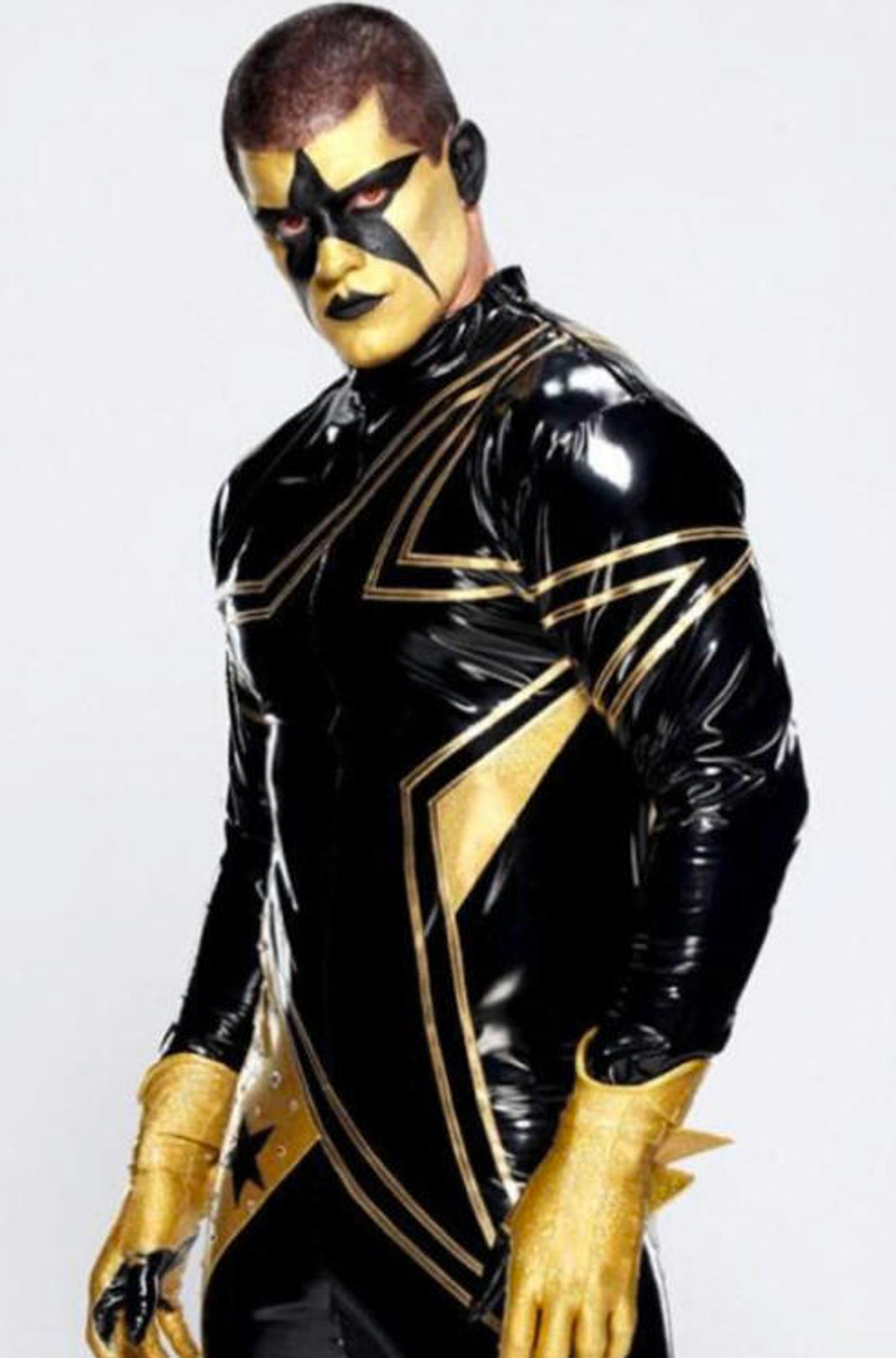 Stardust
Is it KISS? Is it Aquaman? I don't know what it is but it speaks to all my childhood fantasies! YES please.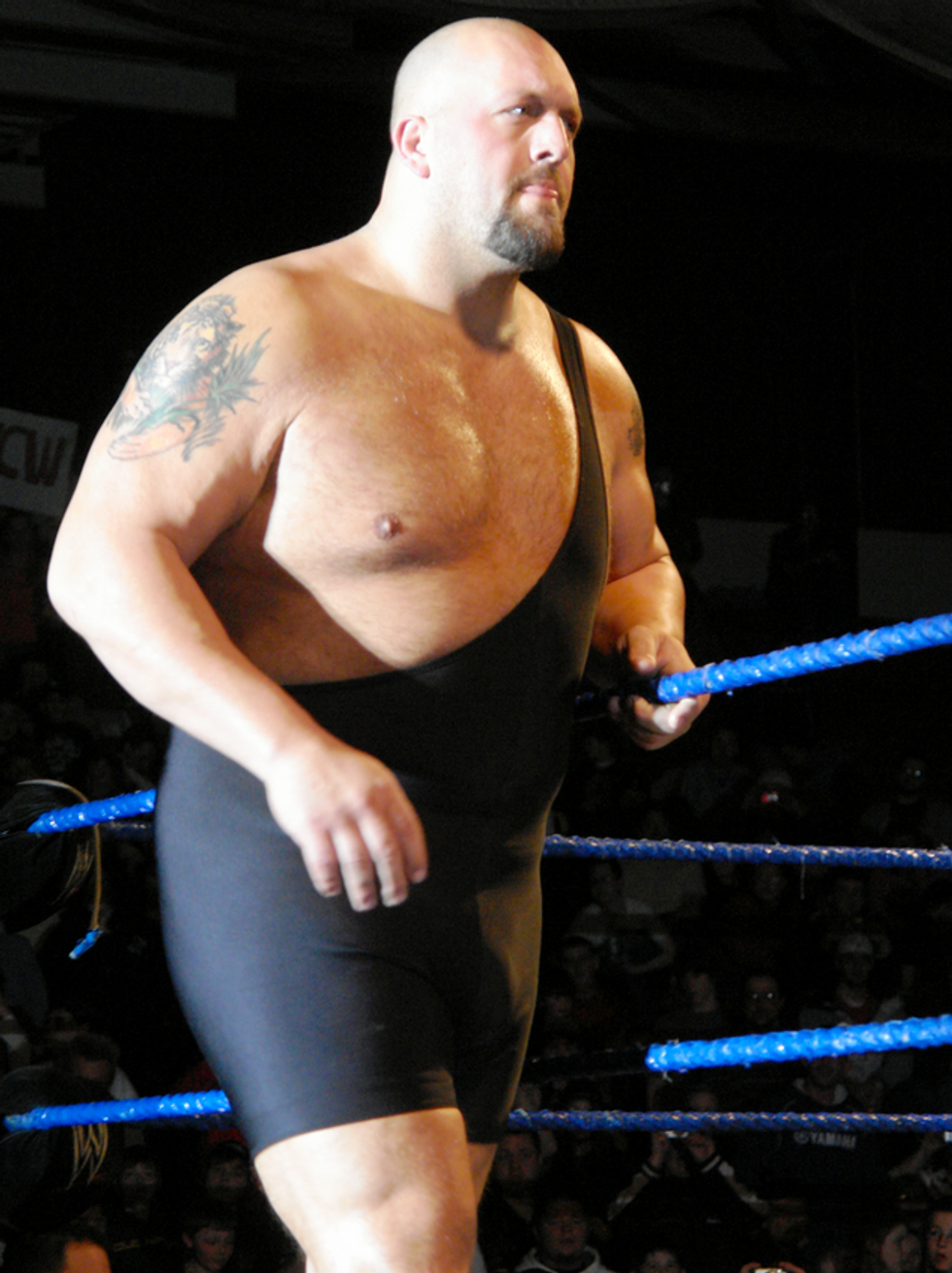 Big Show
Big Show is giving you an old school minimal calisthenics look. I LIVE for the asymmetrical one shoulder details. It's very Mrs. Obama. Personally I would wear a little black bathing cap with it just to give it some extra accessory pizzazz but that's just me.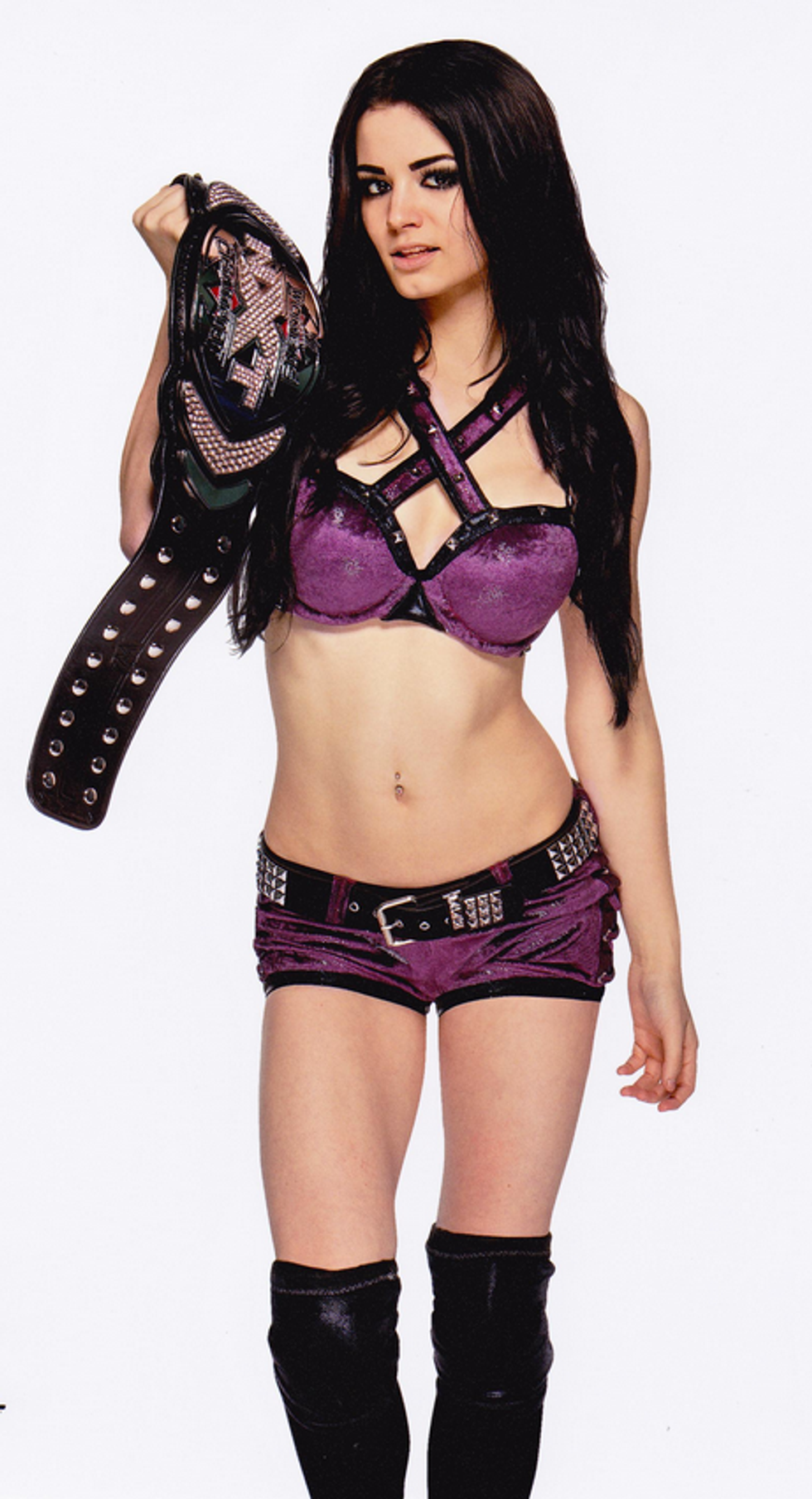 Paige
I'm not an expert in professional wrestling but I feel like Paige's look is better for cruising up and down the Sunset Strip looking for rockers than taking on the GLOW gorgeous ladies of wrestling in the ring. It just seems like you can grab her by the straps or the belt or poke your eye on the metallic studs. The look is VERY auto-parts store and I mean that as a compliment.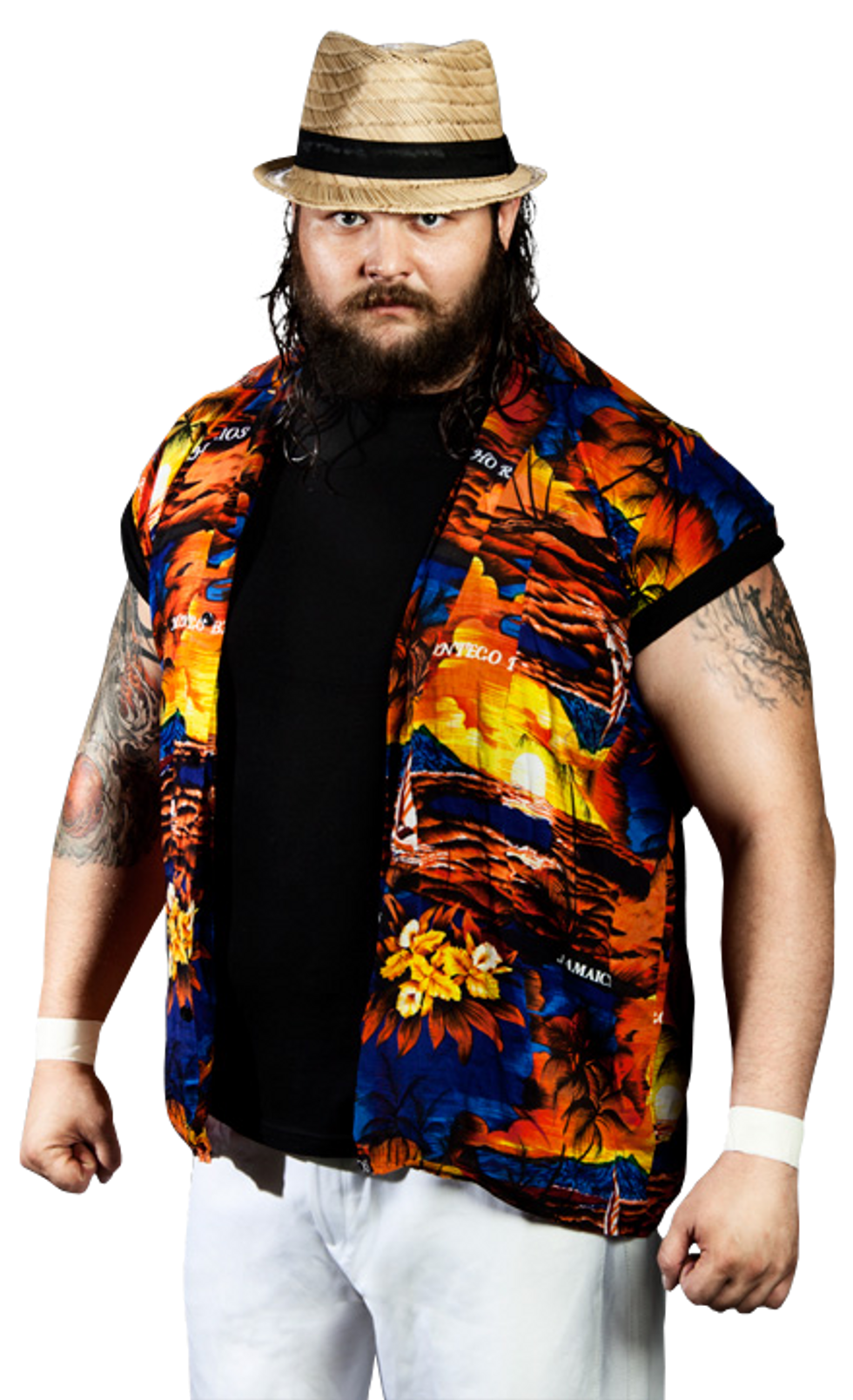 Bray Wyatt
Now I know Bray must be a busy on-the-go wrestler but I think he can at least take the time to put together a special ensemble just for the ring. You're going to be on TV for God's sake. You should at least wear something other than the Hawaiian shirt you're going to wear to the after party at the Irish pub up the street!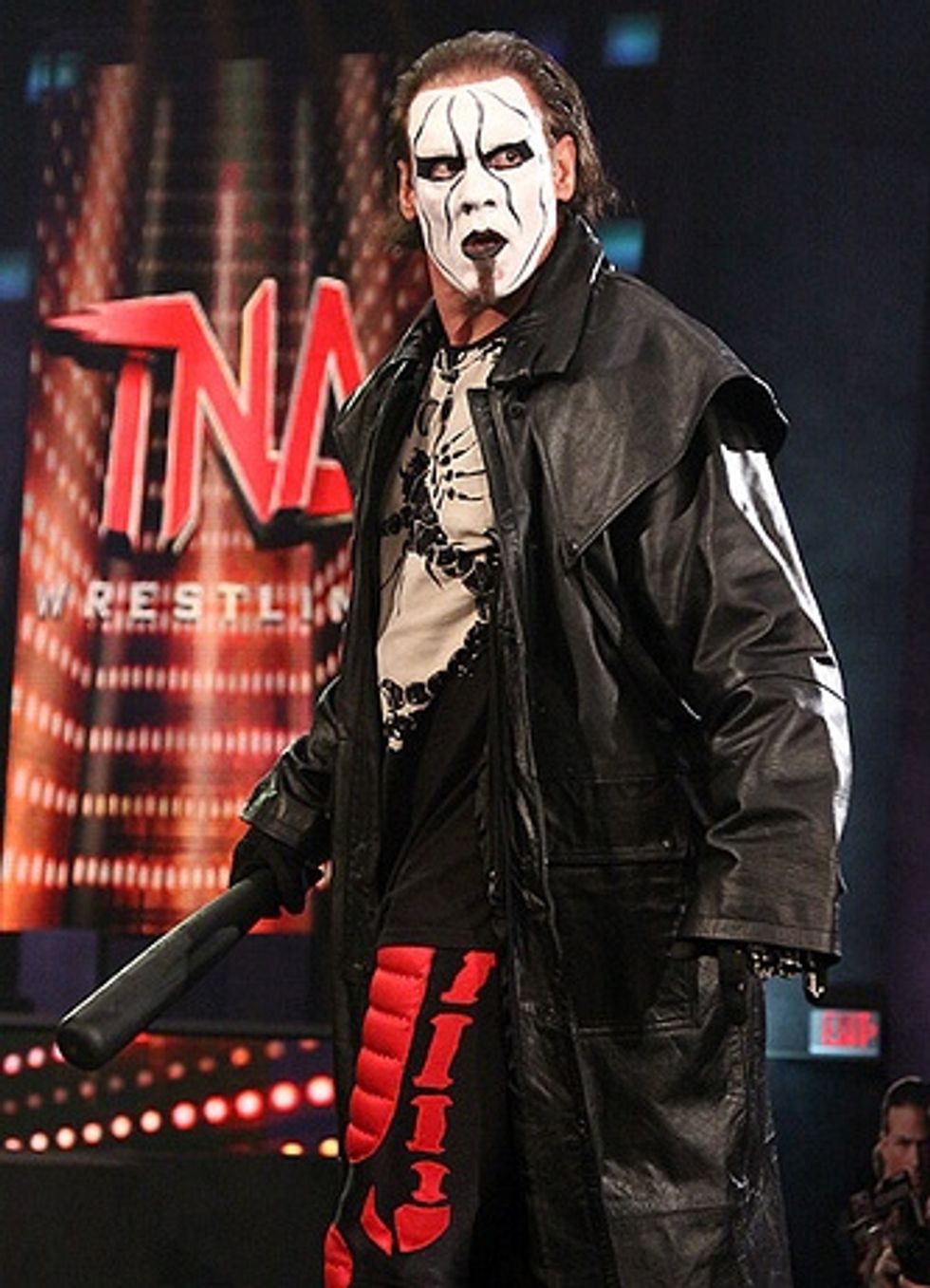 Sting
Sting is a fun name although I'm shocked he hasn't had lawsuits from the former lead singer of the Police. In fact it's such a fun name that I wish the costume lived up to the name. It's a bit of a garage style hodgepodge like when your mom made you a Halloween costume with whatever she could find in the house. It's not a harmonious look.
You May Also Like