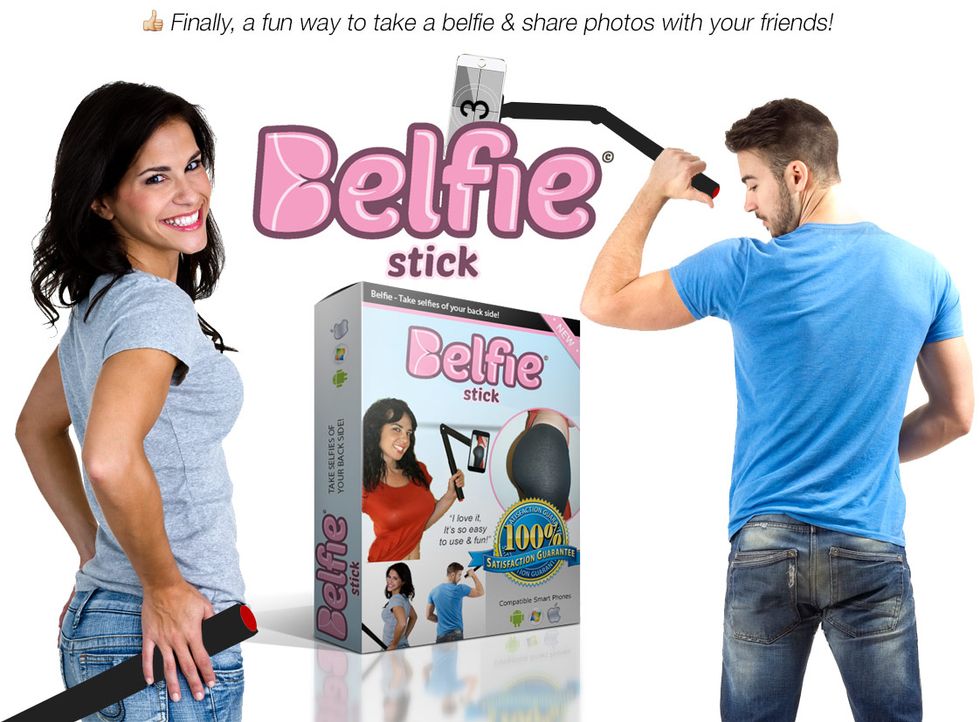 By now everyone is familiar with the selfie stick, a highly unnecessary phone accessory that haunted our dreams in 2014. Little did we know that something even worse was waiting for us in 2015. Enter: The Belfie Stick.
Like its predecessor, the belfie stick assists you in taking photos of yourself, but this device is designed specifically to get those awkwardly angled butt shots á la
Kim Kardashian
. It even has Bluetooth capabilities.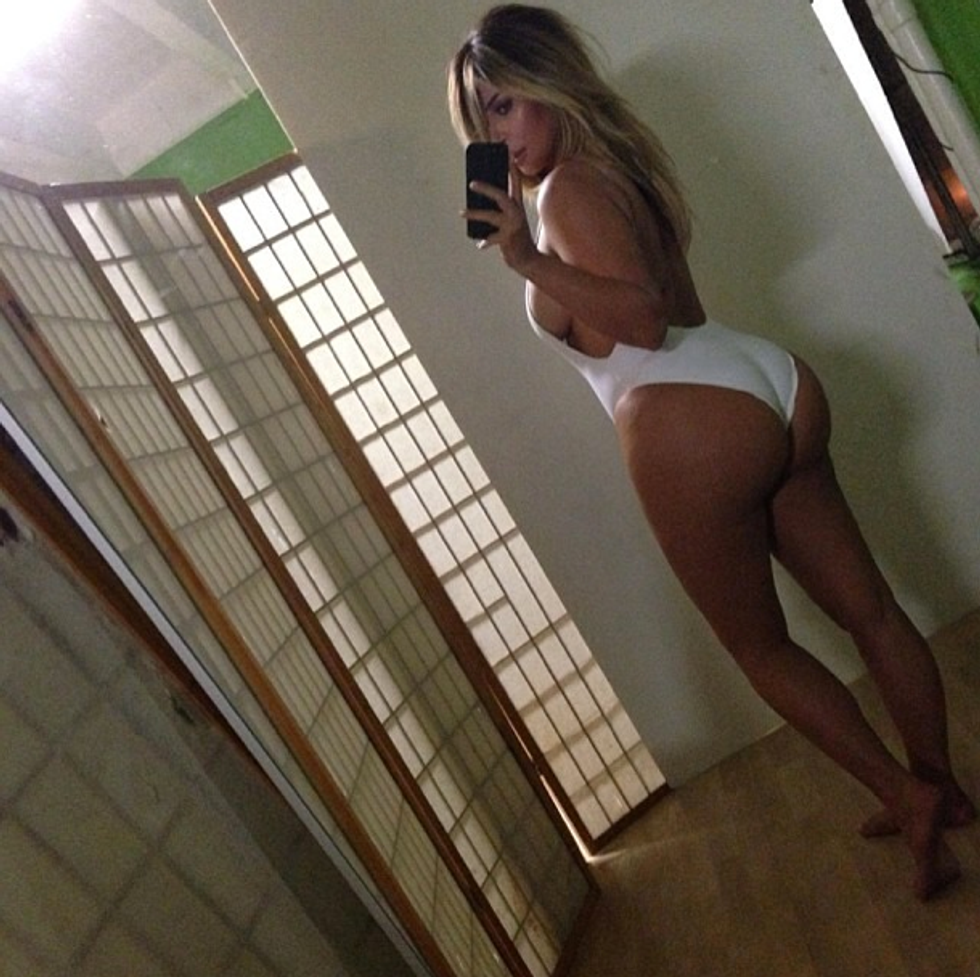 A belfie, sans belfie stick.
Admittedly, it takes a lot of hard work and dedication to snap the perfect butt selfie, but unlike the ad copy, you might not be thinking, "Finally, a fun way to take a belfie & share photos with your friends!" Instead you might be thinking, "What the actual fuck. Is there really a need for this?"
According to the testimonials on
belfiestick.com
, the fine purveyors of belfie sticks, there is a need for a belfie-dedicated device and for some it's crucial: "I got my squat game down on lock shooting belfies every day to check up on my progress! I am so totally in love with this product, my girlfriend agrees it's totally bad ass!", says Marcos from Miami, Florida.
Lauren from Los Angeles also agrees: "I never again have to take pics in the bathroom. I can't tell you how many times I've dropped my iphone trying to take pics. I love it! Thank God they invented belfiestick!"
Well, there you have it (?). We thought that
boob selfies
were really going to make it big this year, but it looks like the era of the butt selfie has only just begun.