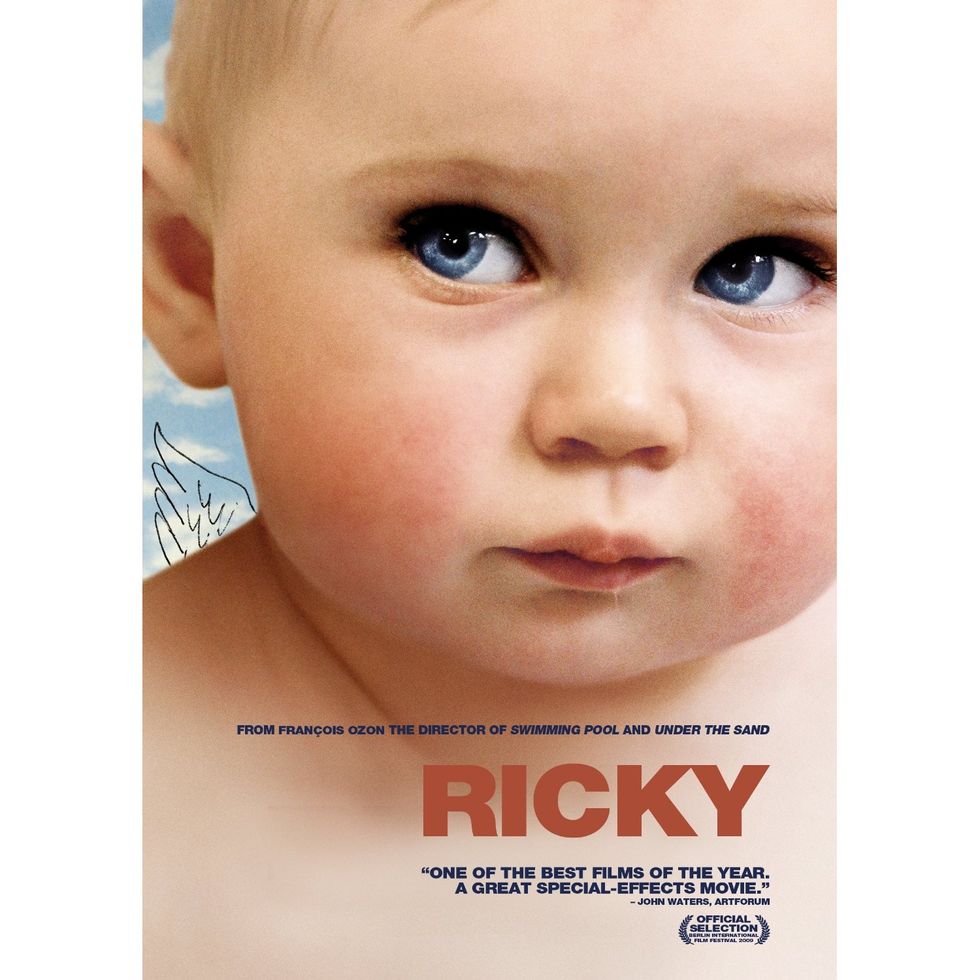 Out now on DVD is
Ricky
(IFC Films/MPI), one of my favorite films by the remarkable French director
Francois Ozon
(
Criminal Lovers
/
Swimming Pool
).
Ricky
follows the marvelously bizarre tale of a factory worker mom Katie (
Alexandra Lamy
), living alone with her young daughter (
Melusine Mayance
), who hooks up with a Spanish guy at work, Paco (
Pan's Labyrinth
's
Sergi Lopez
), and gets pregnant. The baby, Ricky, cries a lot, and when bruises show up on his back, Katie accuses Paco of abuse and he leaves. Then another bruise shows up, and then two bumps, and some blood, and eventually two wings sprout from the baby's back. This fanciful tale of a miraculous baby takes funny, strange, unexpected twists. But the heart of this lovely, ethereal film, the mother, boyfriend, and daughter's journey through all of this oddness, is so rich and tender-hearted it's almost angelic.