Don't underestimate the Emerald Isle when it comes to fashion. From ground-breaking designers to well-worn classics, the Irish know a thing or two more about style than those 'Irish Whiskey Makes Me Frisky' necklaces you'll be kicking around the subway platform for the next few days. Herewith some of the names, moments and pieces for which we have our Celtic kin to thank.
The Only Sweater Is the Aran Sweater
The Irish all-weather staple is distinguished by it's thick round crew neck and intricate cable patterns (sometimes blasphemously referred to as a fisherman's knit). The original style was favored for its raw, untreated wool as the natural oil from the sheep absorbed water to keep it wearable even when it was soaking wet. You may not look as devil may care as Steve McQueen but it deserves cupboard space in any cold weather wardrobe.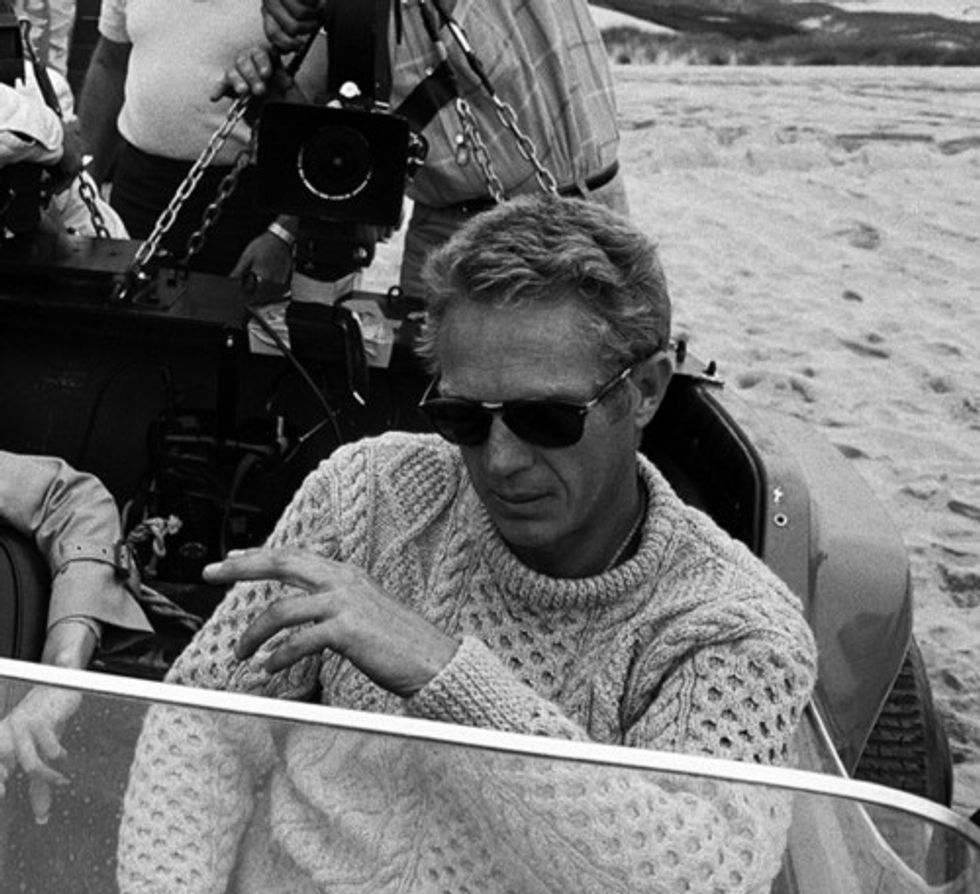 McQueen, rocking the Aran.Getty
Coco Rocha, Lord(ess) of the Dance
Even though the clothes were more Scottish in design, it was Coco Rocha's decidedly Irish high kicks that people remember from Jean Paul Gaultier's now legendary Fall 2007 show. After her knockout turn opening (and closing) for JPG, Vogue dubbed it the 'Coco Moment' and the rest is super model history. She has her ghillies to thank for her career in the first place as she was discovered at an Irish dance competition in Canada at 14.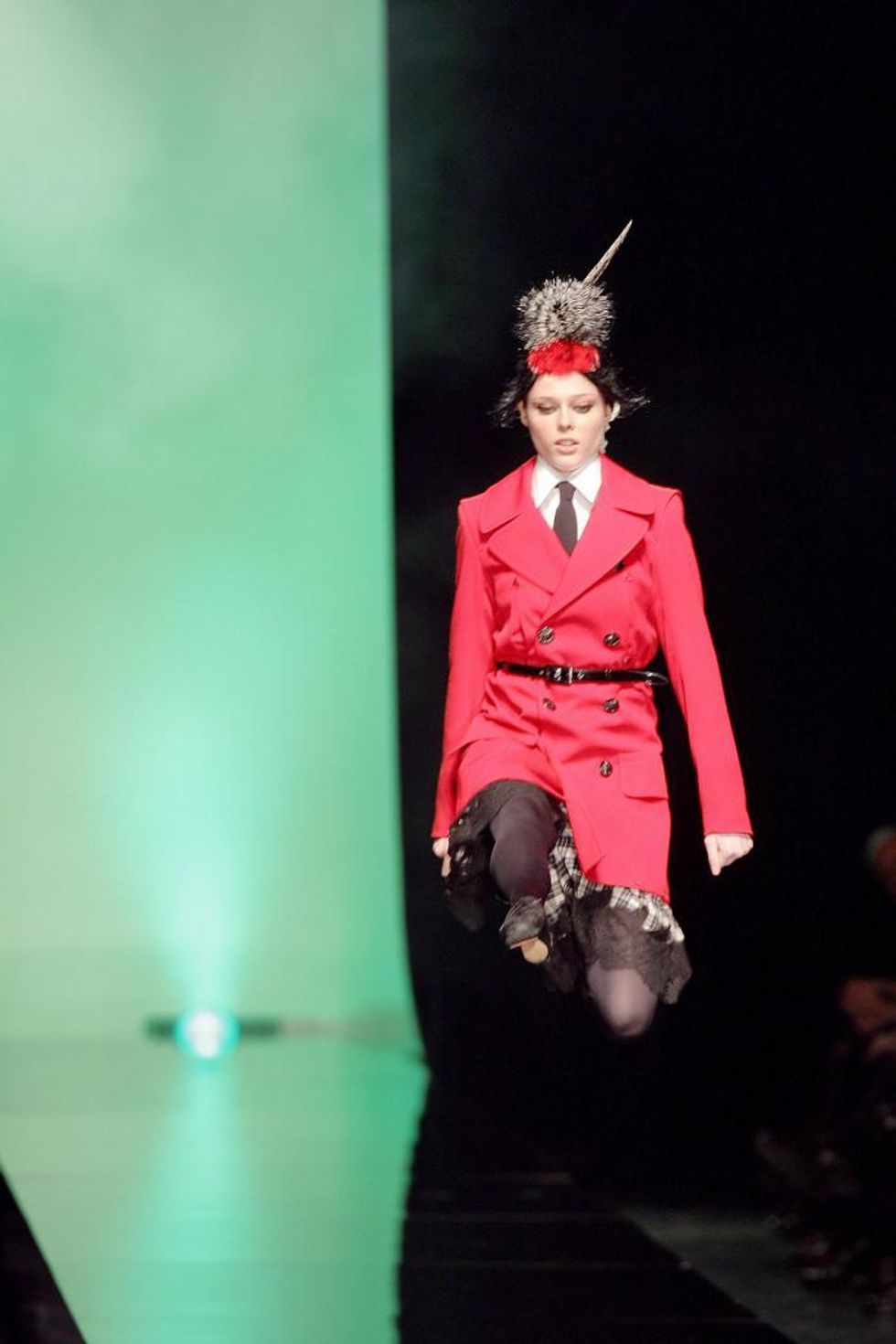 Coco Rocha at Jean Paul Gaultier's Fall 2007 show Getty
Phillip Treacy
If you've seen a chic British woman wearing a hat in the last 25 years it was most likely made by Irishman Sir Philip Treacy. His clients are no less than every member of the British royal family, Grace Jones, Sarah Jessica Parker, and the dearly departed fashion editor and muse, Isabella Blow, to name but a few. It was Blow who was an early champion of Treacy and helped him launch his business out of her own home.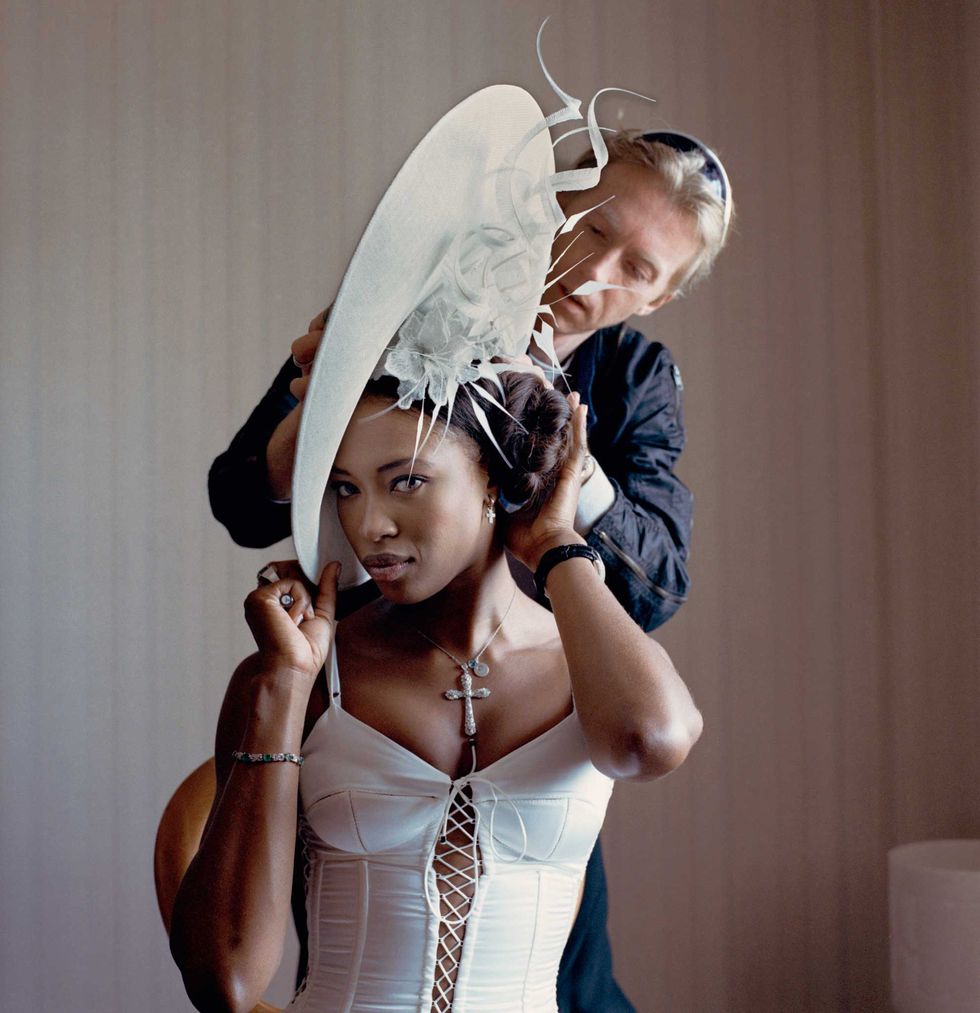 Phillip Treacy and one of his creations.Getty
Jonathan Anderson
The Irish designer behind J.W. Anderson and Loewe has moved the needle in the industry more than any young designer since he launched in 2010. If anyone could make a shamrock print cool it's him (no rush, though).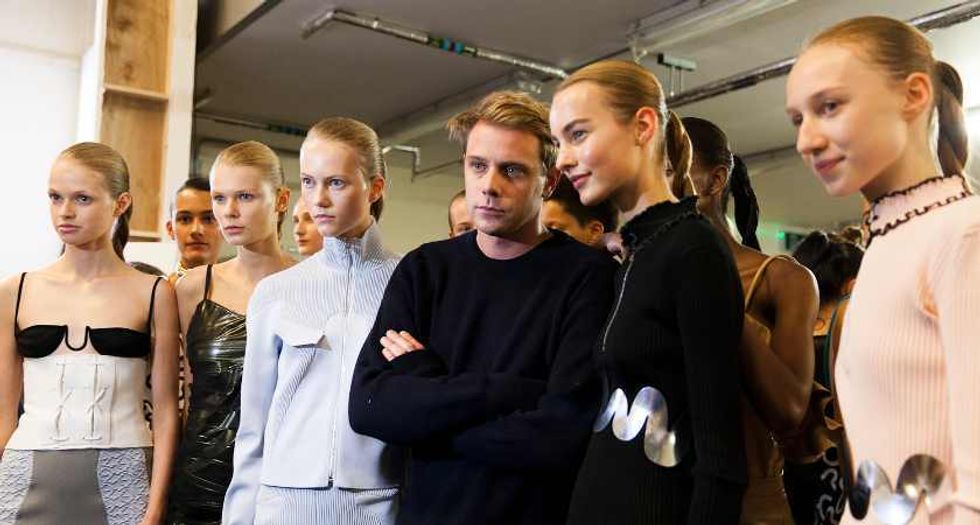 Jonathan AndersonGetty
Caroline's Shamrock Frock
You know how they say only actual royalty should ever wear a tiara? In that spirit, I will posit that only America's Irish royals, the Kennedys, can wear shamrock-embroidered Carolina Herrera wedding dresses as Caroline Kennedy did for her 1986 wedding.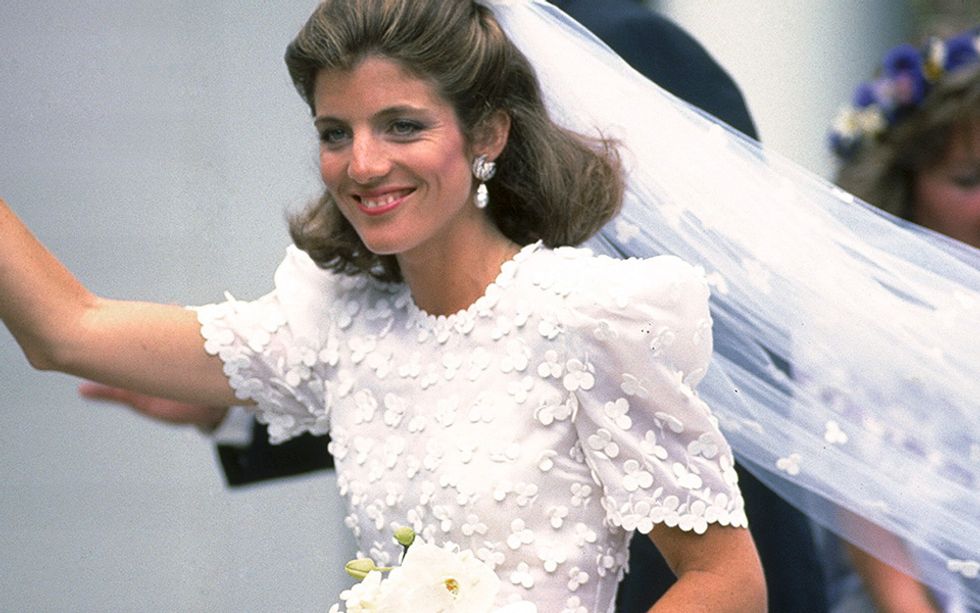 Caroline KennedyGetty
Simone Rocha
The 29-year old Dubliner invigorated the London fashion scene with her twisted and liberating take on classic feminine silhouettes and has gained a global following since being named an LVMH Prize finalist in 2014. She brings to mind the words of fellow Dubliner James Joyce in Ulysses: "Come what might she would be wild, untrammelled, free."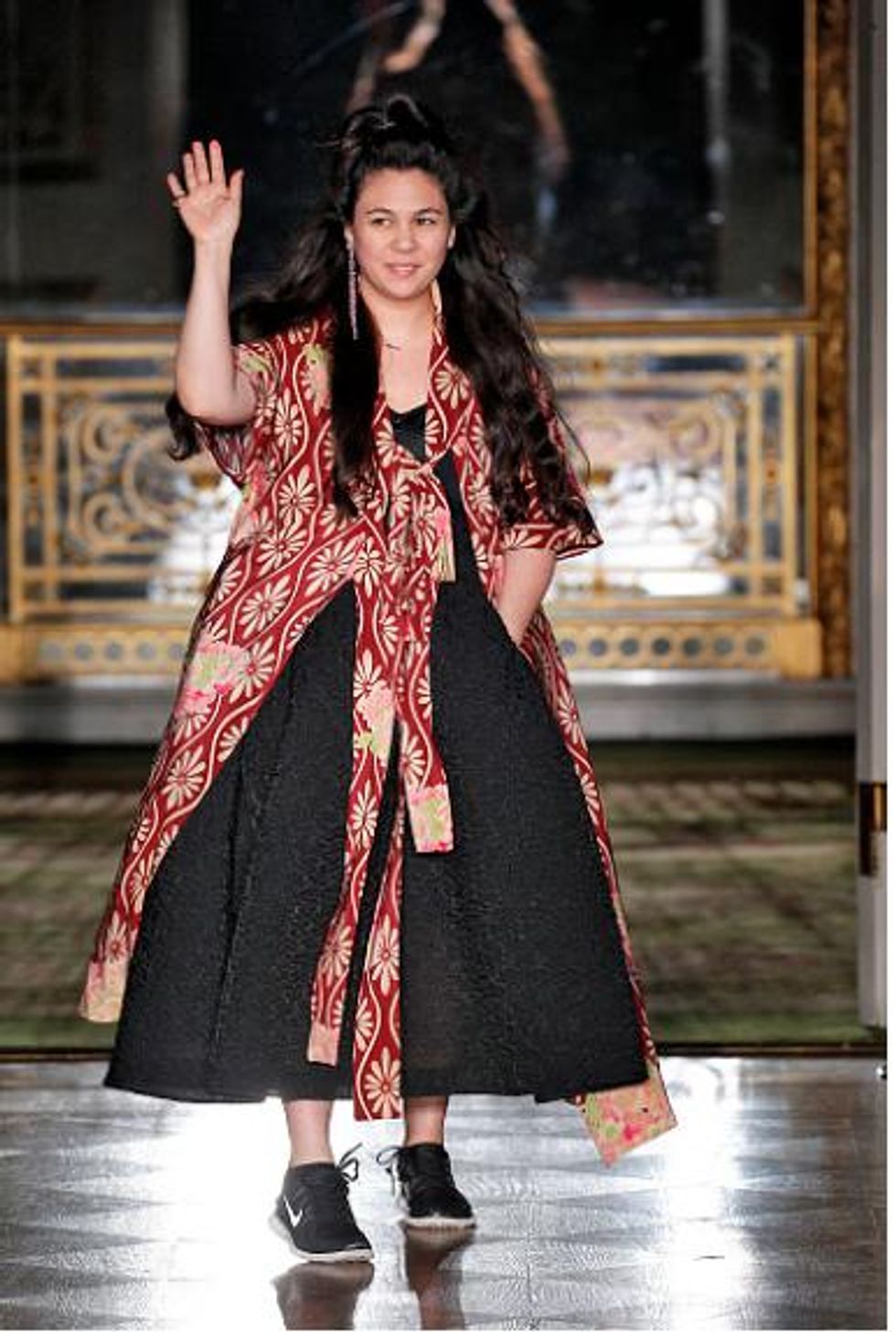 Simone RochaGetty
The Editor
Carmel Snow, the Irish born EIC of Harper's Bazaar (1934-1958), gave unknowns like Diana Vreeland and Richard Avedon their start and turned the magazine into arguably the most influential fashion magazine of the last century. Fashion fact: she ran the first ever editorial shot outside with a model in motion in the December 1933 issue.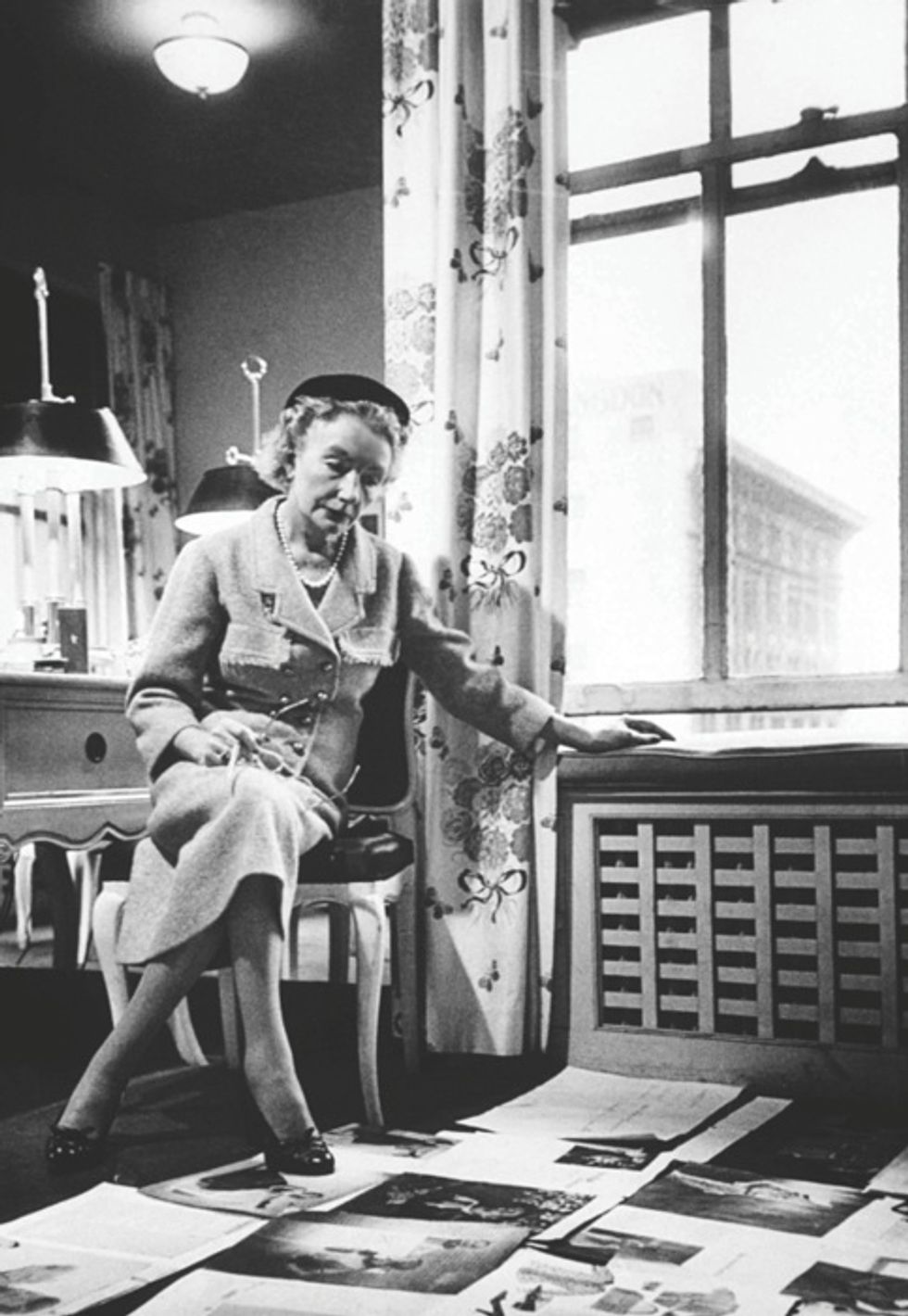 Carmel SnowGetty
Saoirse Ronan Red Carpet Rise

The Irish actress was a glittering Celtic vision lifted from the Book of Kells in emerald Calvin Klein at this year's Oscar's. She may not have won but she looked amazing (and v Irish).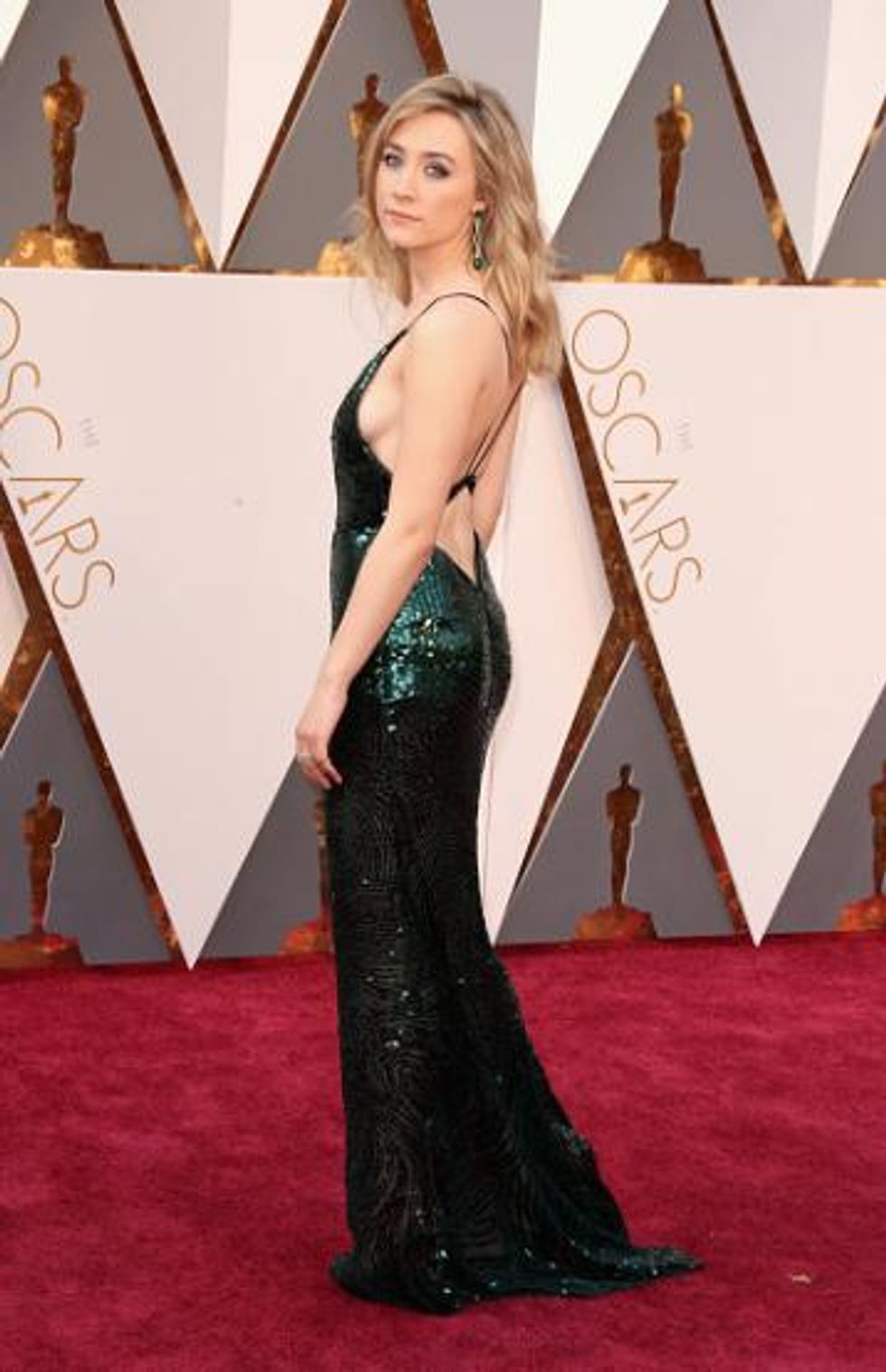 Saoirse Ronan at the 2016 Academy AwardsGetty
Far & Away
This movie had it all: Irish lace, chunky knits, rakishly unbuttoned peasant tops, scientologists playing plucky immigrants, Enya! What more could you want?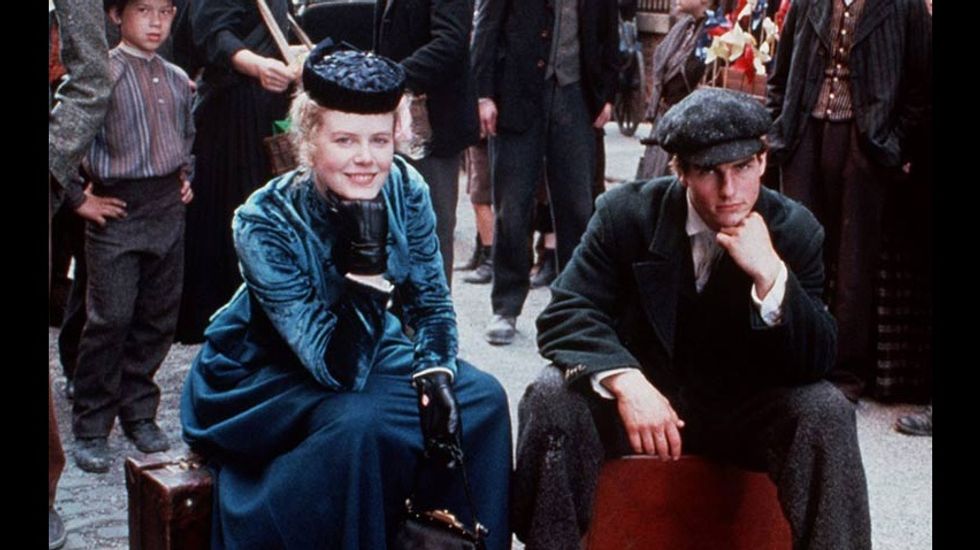 Nicole Kidman and Tom Cruise in Far & Away
You May Also Like