With the Milan spring season finito as of yesterday, lets take a look at the highs and lows fresh from the town that Miuccia built. From boardroom babes to bum-rushing bullies and all of the Mediterranean eccentricity you can stuff in between, the Italians did not hold back when it came to fashion week moments. In a collection season when everyone's minds and fashion sensibility are squarely back home (will pantsuits or bunga-bunga be in for November one wonders?), Milan offered a brief, if thoughtful, respite, from the gladiator match unraveling stateside.
Gucci Girl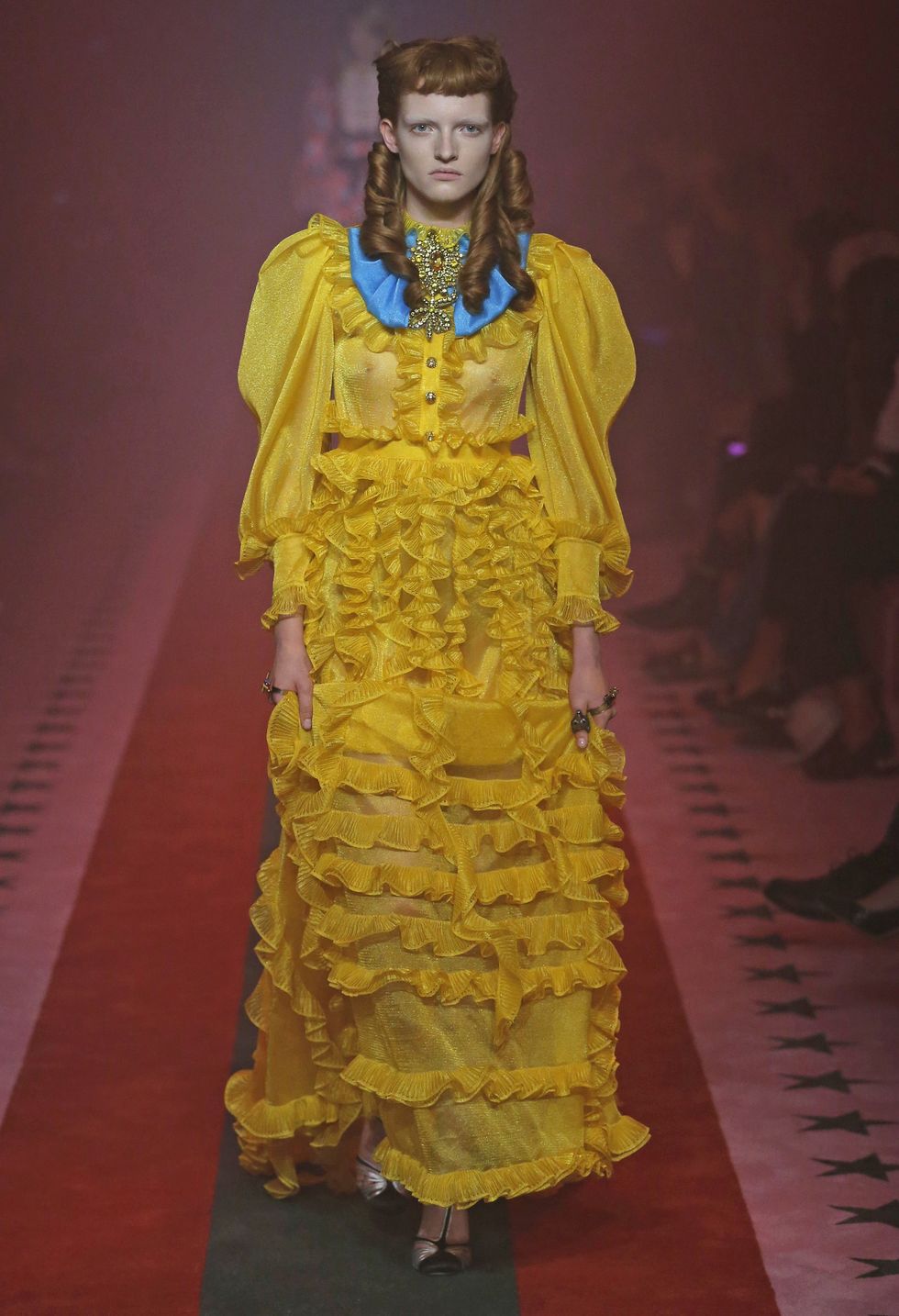 Courtesy Gucci
Alessandro Michele offered up another more-is-more proposition for spring that continues his brand revival full speed ahead. His collections are so packed with references and ideas it's hard to land or even ID just one, but this ghostly Nellie Oleson moment is Little House of the Prairie meets Puccini.
Gigi Hadid Fights Back
What a legend @GiGiHadid pic.twitter.com/M3HIRfjouF
— georgia (@lemonadenormani) September 22, 2016
An unqualified low of the week was when, leaving the Max Mara show, the Vogue and W cover girl was assaulted by notorious red carpet assailant ("prankster", as he is quite often referred to, does not quite cover it, sorry) Vitalii Sediuk. With a little help from her sister, Bella, they fought him off, and Gigi has since written in Lenny Letter about the incident. Honestly, disgusting and criminal…..basta to this idiot Sediuk.
Prada Deja Vu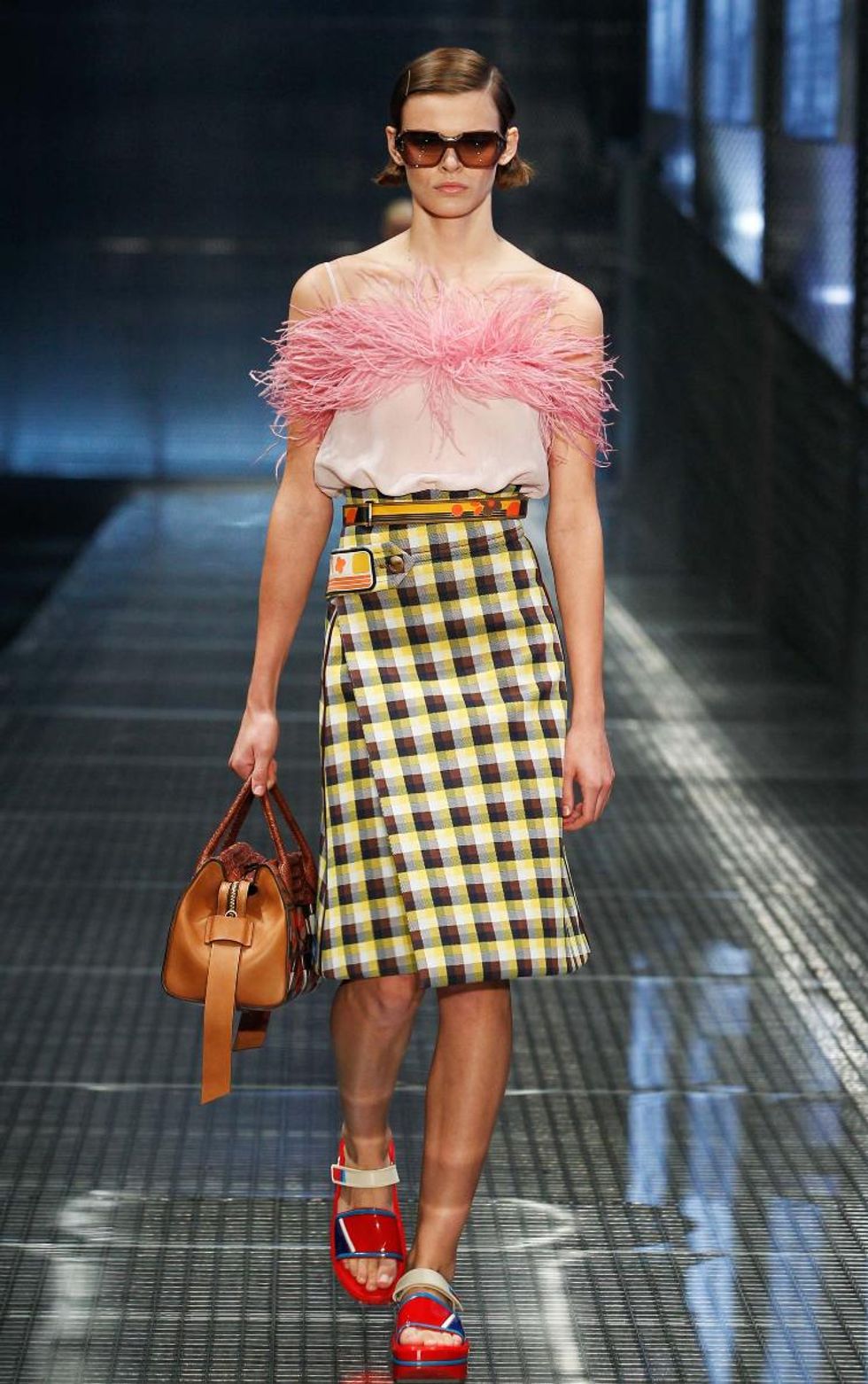 The Prada woman of the '90s is one of the most recognizable and beloved archetypes, even in her cold strangeness, in all of fashion. For her spring 2017 collection Mrs. Prada went back to that particular woman: Nylon circle skirts, jolie laide prints, and Gattaca-like silhouettes and treated them with peculiarly disquieting touches like marabou, fanny packs and shower shoes. Slightly off-putting but nonetheless compelling, and quintessentially Prada.

Lauren Hutton Walks at Bottega Veneta
If you're going to close your show with a trench coat, one could do much worse than the likes of Lauren Hutton. Walking arm in arm with Gigi Hadid, the American Gigolo star and Avedon muse stole the show, and the entire week TBH, with just a few steps and her still beguilingly crooked smile in nothing more than a swingy khaki trench.

Moschino's Paper Dolls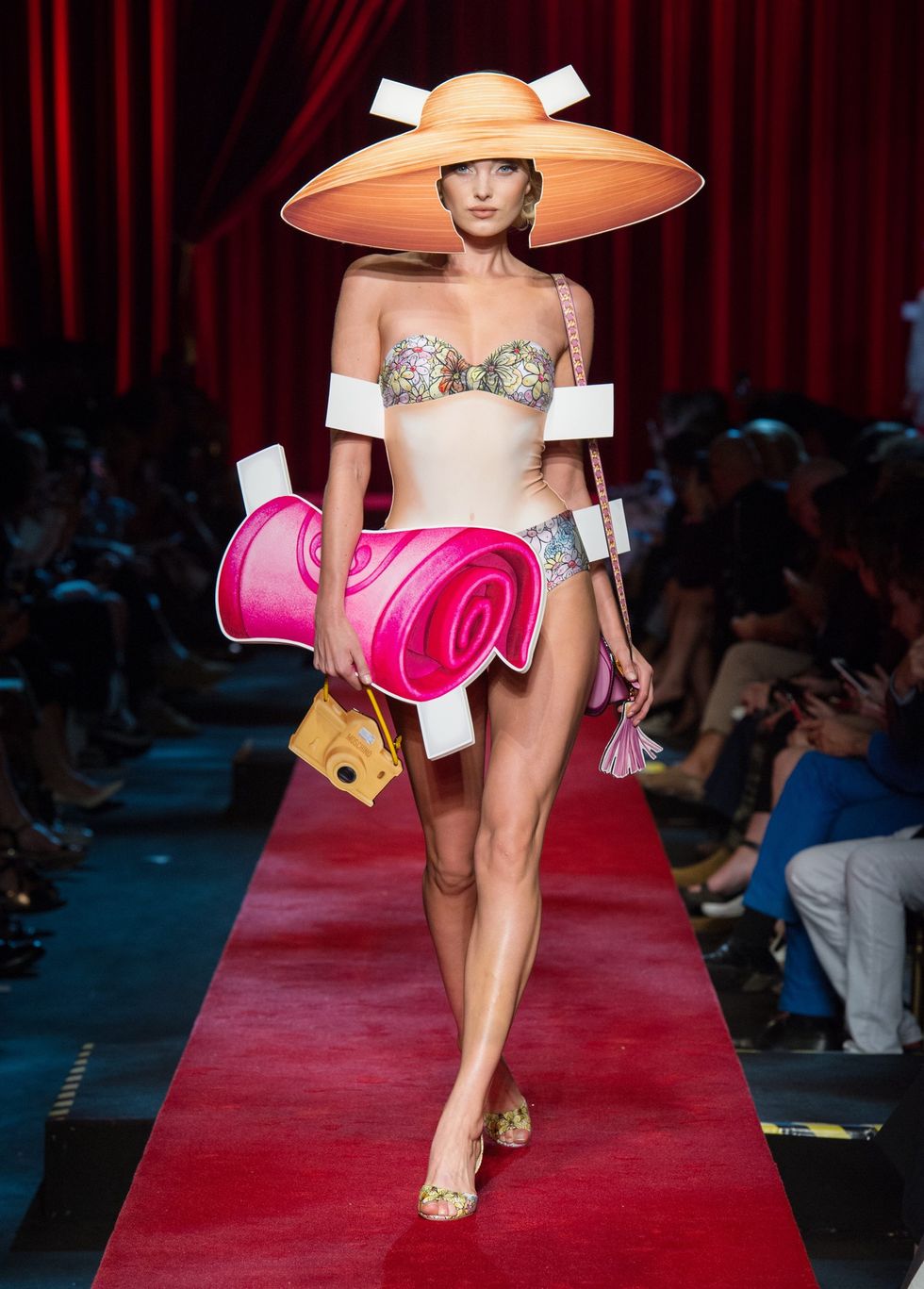 Courtesy of Moschino
I would be hard pressed to find a designer more well-matched to a legacy brand than Jeremy Scott and Moschino. The trademark wit and exuberance of Franco Moschino is perfectly channeled by Scott, this spring season no exception when he made his models into paper dolls, complete with tabs and 1-D accoutrements. Valley Girl meets Valley of the Dolls!
Naomi Campbell at Versace
Any Naomi moment on the runway is one for the books and her strut at Versace was no exception. The September PAPER cover girl and runway legend brought to life Donatella's vision of sportif vixens for spring. A catwalk appearance by Naomi is increasingly more rare, though for DV even Ms. Campbell will make an exception.
Tami Taylor Does Prada
For her spring runway, Mrs. Prada enlisted the help of director David O. Russell to create an accompanying video to run along the catwalk presentation. Among the actresses cast were Connie Britton, which is to say, how thrilling yet admittedly jarring to see Tami Taylor on the big screen while Miuccia's unsettling looks paraded one after the other.
Fergie x Philipp Plein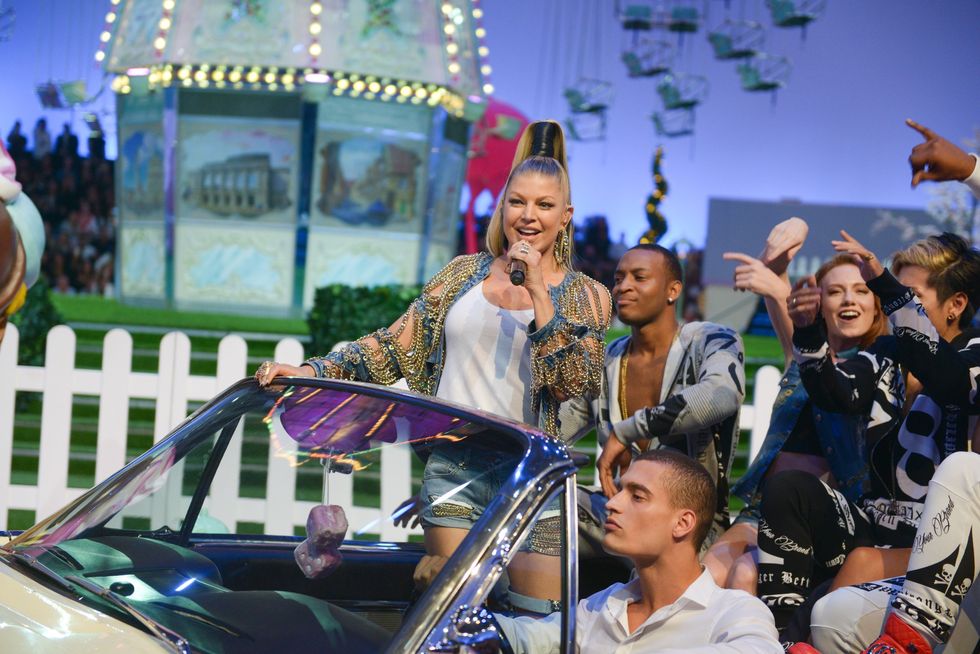 Courtesy Philipp Plein
Another Beautiful People PAPER cover star had her Milan moment. This time it was The Duchess, who was the star of Plein's spring show (which also featured Paris Hilton) which she opened, crooning in the back of a vintage convertible. All hail!
D&G Tee Goes Mass
The Dolce & Gabbana show is usually a raucous affair, with Sicilian vigor, drama and music. And as one of the most copied brands around the world, the designers had a little fun with their logo plastered simply on black and white tee's, the kind of thing you see at the stands of Canal street hawkers. But they added floral and diamond screen prints, no doubt a street style must for the blogging set (who had packed their front row).