From a brilliant performance in a film about a mother and son in unspeakable circumstances to a psycho yakuza-themed thriller, here are the movies you can't miss in October.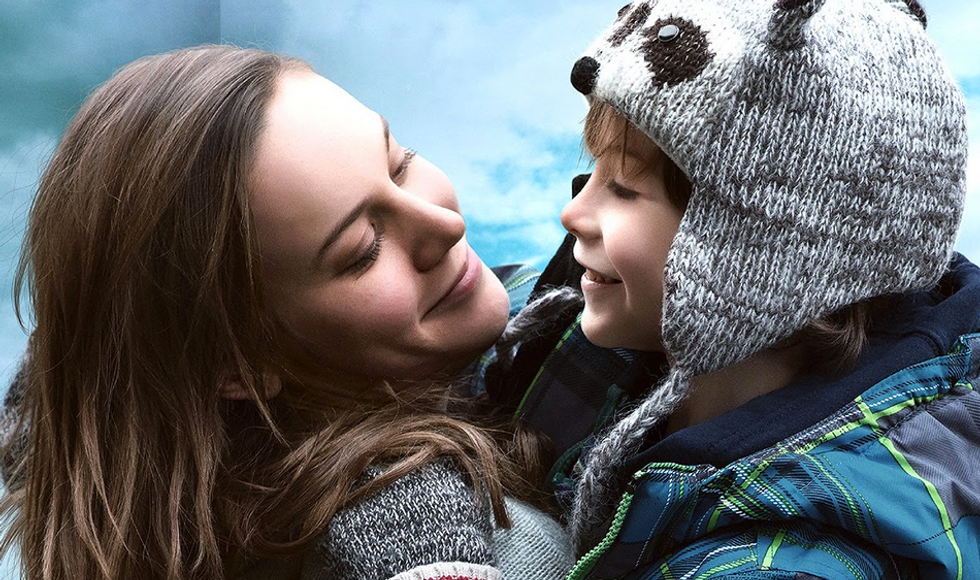 Room
It's unlikely you'll see better performances this year than Brie Larson's electrifying turn as a young woman and Jacob Tremblay as her hyperactive 5 year-old Jack who have been held captive by a predator in a single room. Directed with great economy by Lenny Abrahamson with a nice screenplay by Emma Donoghue (who also wrote the book this is based on), it's a terrifying scenario. To Jack, who was born in this room, what exists outside those four walls is a concocted fantasy carefully scripted by his mother to keep them sane. But what happens if they are suddenly free? How do they connect with the real world again? How do they deal with parents (William H. Macy, Joan Allen) who have given them up for dead? With gawking neighbors and newsmen? Brie Larson's portrays the protectiveness for her son and anguish for her own state with heartbreaking subtlety and grace. It's a performance of such stunning virtuosity it takes your breath away.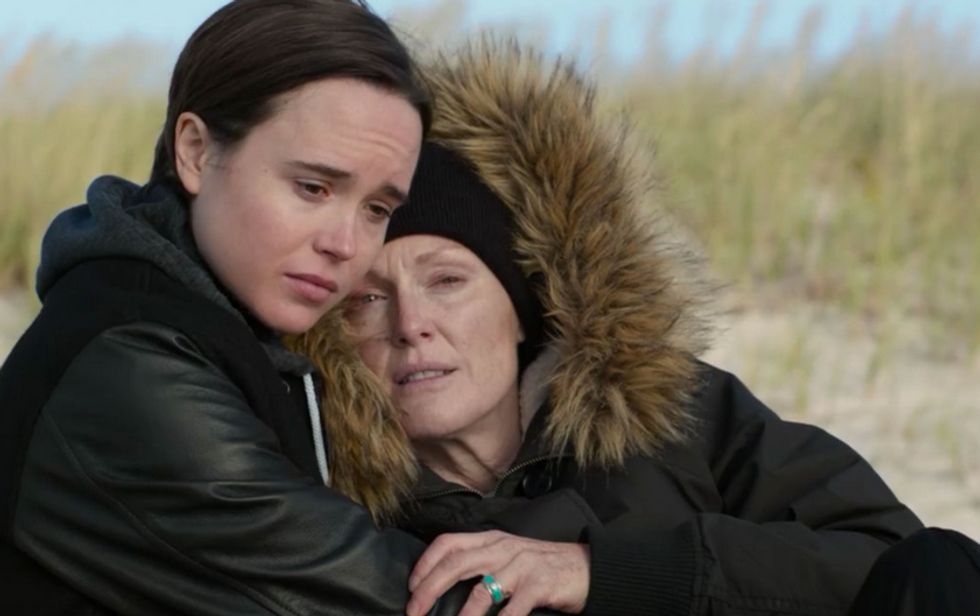 Freeheld
A rousing, intensely moving, fact-based, story of a same sex couple's fight for justice with powerful performances from Julianne Moore and Ellen Page in the title roles. Laurel Hester (Julianne Moore) was a decorated New Jersey police officer who kept her personal life private, even her budding romance with a younger woman she met at a volleyball game, Stacie (Ellen Page). Even the officer she partnered with (Michael Shannon) had no idea she was gay. But when Laurel comes down with terminal cancer and tries to make sure her pension goes to Stacie she is turned down by the city council in a public way. Steve Carell is quite funny as a gay marriage political advocate who takes on her case as a cause. But Laurel insists it's just about justice as she fights her illness and city hall with the same heroism. Director Peter Sollett handles the material with compassion and Ron Nyswaner's (
Philadelphia
) script is smart and touchingly effective. But it's the performances that really make this story resonate, and Julianne Moore, Ellen Page and Michael Shannon are all extraordinary.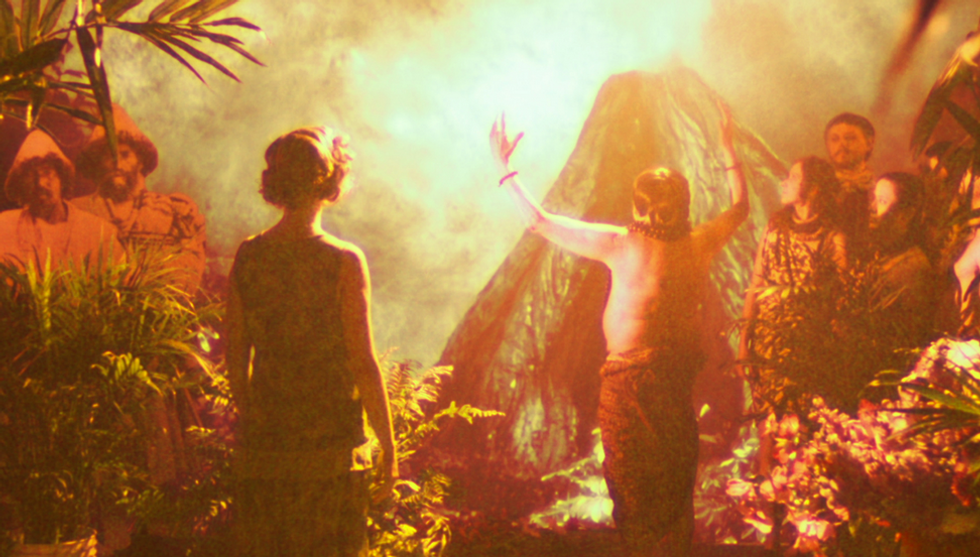 The Forbidden Room
A deliriously deranged cinematic labyrinth from the truly visionary director Guy Maddin. Even more layered than usual from the scratched, faded, battered-up, silent movie-style imagery to the fractured storytelling beginning with several frightened men on a submarine fading into another story about a woodsman rounding up men to rescue a damsel in Red Wolves Cave fading into another story, which then circles back around and eventually starts at the beginning. Wonderful actors drift in and out from Charlotte Rampling, Mathieu Amalric, Geraldine Chaplin and Udo Kier. And there are the sublime ludicrous moments like an instructional film on how to take a bath that reappears amusingly. Weird and just wonderful.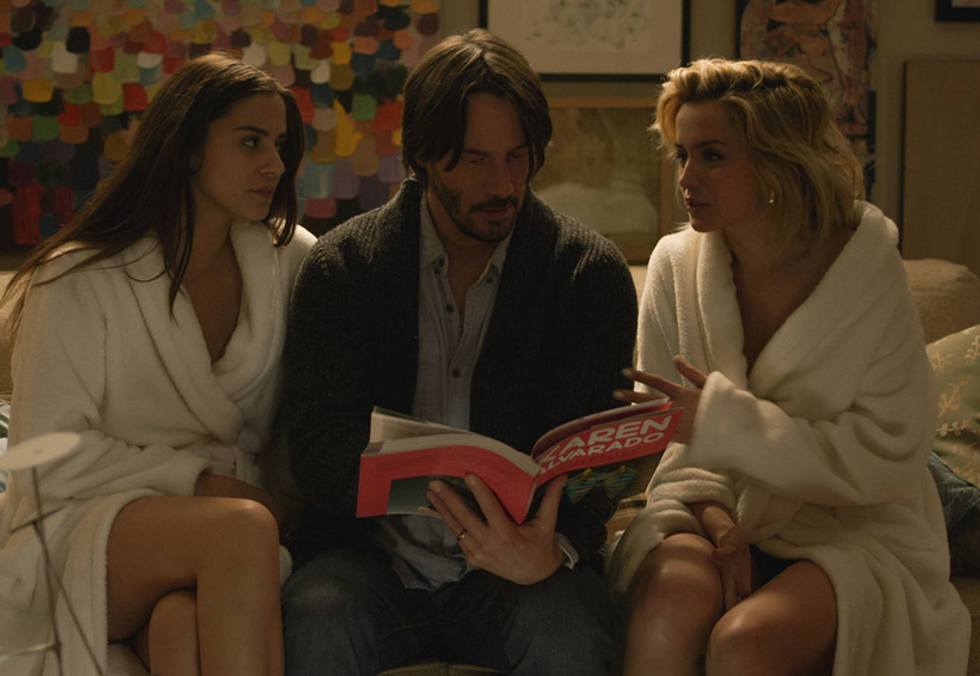 Knock Knock
Eli Roth's gleefully perverse remake of the 1977 sleaze classic
Death Game
. A wonderful Keanu Reeves plays Evan Webber, an architect and happily married dad who, while alone one weekend on a stormy night, gets a knock on the door and is greeted by two sexy strangers, Genesis (Lorenza Izzo) and Bel (Ana de Armas) who claim to be looking for the address for a party. He stupidly invites them in with catastrophic consequences. The original shocker starred Sondra Locke and Colleen Camp -- both producers on the movie -- and Colleen Camp even makes an amusing cameo. The twisted games the women play escalate in this effectively sick chiller.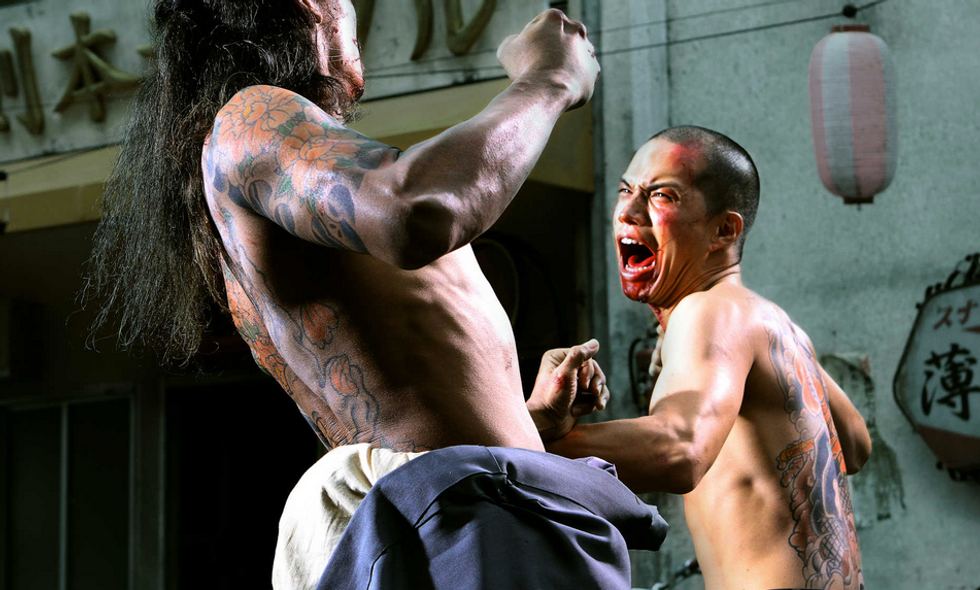 Yakuza Apocalypse: The Great War Of The Underworld
A brain-melting, demented action film from the prolific and wonderfully warped mind of director Takashi Miike (
Audition,
Ichi The Killer
) about the fearsome leader of a Yakuza gang who has been transformed into a blood-drinking vampire by his boss. He ends up biting and turning the town into his vampire mob, coming under siege from an assortment of insane assassins. A foul-smelling troll-like creature with a beak for mouth. An English-speaking man in a Shakespearean outfit carrying a coffin backpack containing a special gun that kills the undead. A female Captain who drips strange liquid out of her ear (which when planted in dirt and watered with milk creates babies). Oh, and did I forget to mention an unstoppable fighting machine (played by
The Raid
's amazing Yayan Ruhian). And a villain in a giant frog outfit. Yes it is that nuts, but enjoyably, goofily, so. Sit back and enjoy the wild ride. Go Frogzilla, go!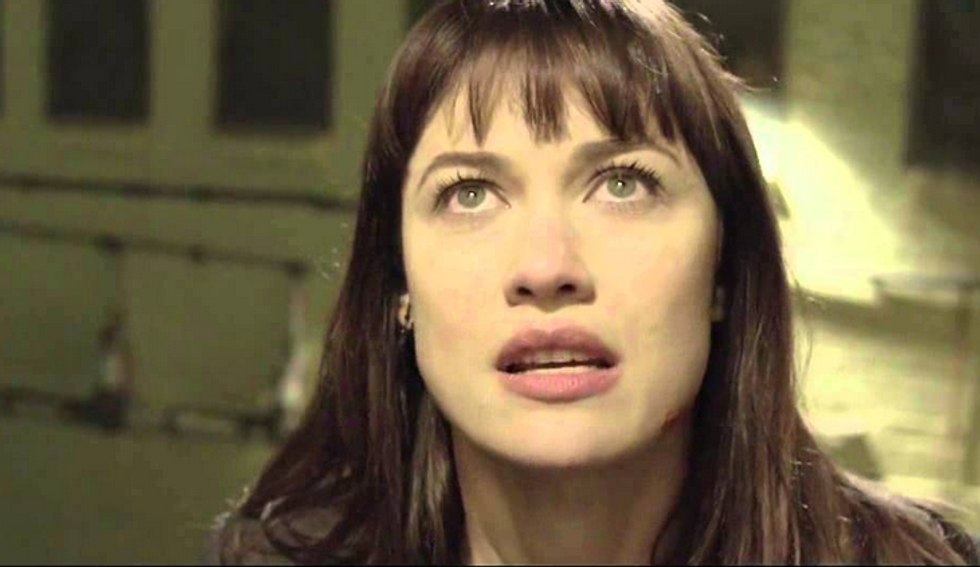 Momentum
Kick ass, non-stop action thriller sleekly directed by Stephen Campanelli about a elaborate bank robbery in South Africa of a specific safety deposit box filled with diamonds. There is also something of special value in there too, which a nefarious congressman in the United States (Morgan Freeman) wants back at all costs. So a "cleaner" -- Mr. Washington (James Purefoy) -- is brought in to get it back. But one of the thieves is a mysterious woman named Alex (Olga Kurylenko) and she proves to be a deadly match for his gang of professional assassins. "I like this girl!" Mr. Washington exclaims after she wipes out half his crew. Wild shootouts through a hotel, breakneck car chases, a crazed showdown in a warehouse. Once the movie kicks into gear it never lets up. Olga Kurylenko is pretty terrific in the lead, and James Purefoy is so deliciously evil it makes for a fun ride.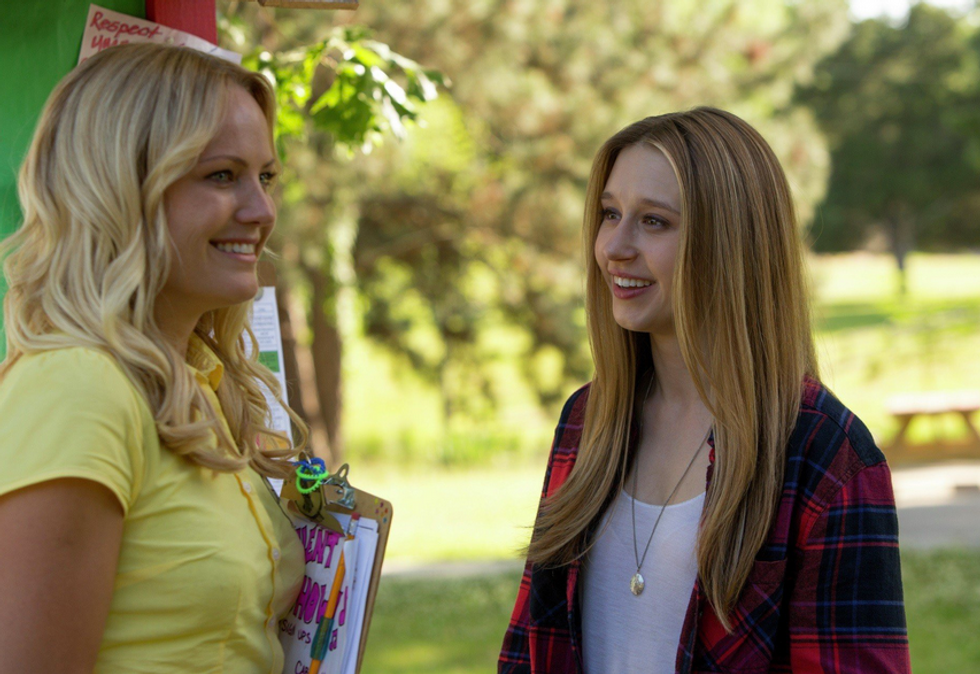 The Final Girls
Maniacally entertaining meta horror film directed with wit and great affection for the genre by Todd Strauss-Schulson. Taissa Farmiga (who I've loved ever since
American Horror Story
) plays Max, the still grieving daughter of an actress well known for an '80s summer camp slasher movie. She begrudgingly is convinced to attend a cult screening of the film and when a fire breaks out in the theater she and her friends try escaping through the screen and land inside the horror movie. They have to navigate the plot contrivances but can they survive until the credits? Max also has to deal with confronting her late mother in the film (a lovely Malin Akerman), who plays the shy girl with the clipboard, and keep her from getting murdered in the movie. The '80s movie actors are just a riot -- particularly Andy DeVine as the loutish lothario and Angela Trimbur as the slutty blonde.