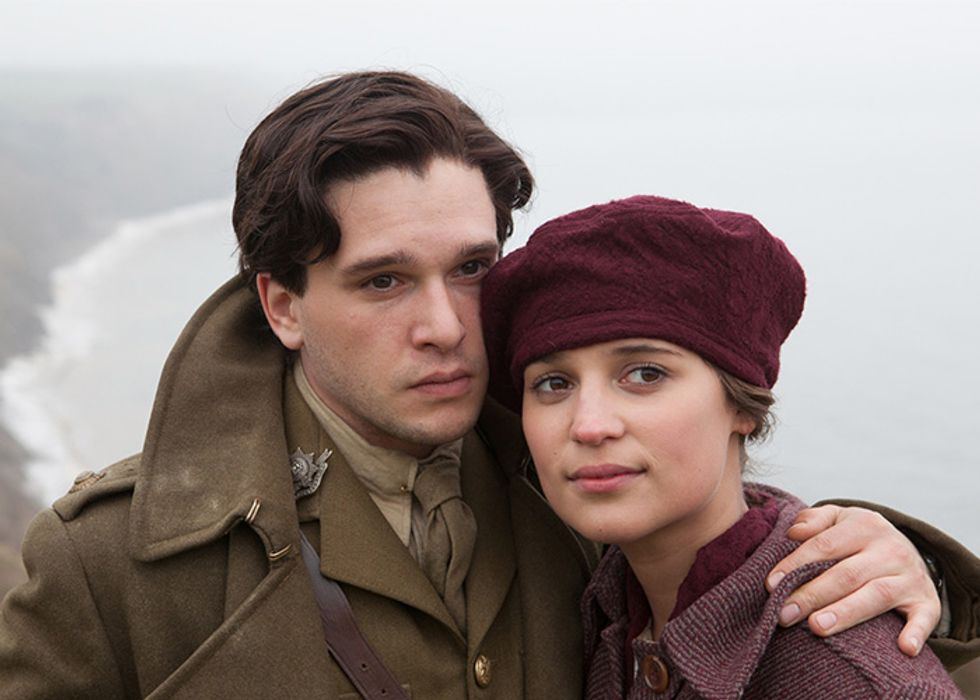 Testament Of Youth
A lushly romantic film with a strong feminist core, sensitively directed by James Kent, based on the stirring World War I memoir by Vera Brittain. Vera (Alicia Vikander) is a brash, opinionated, head-strong young woman who dreams of studying at Oxford. Her beloved brother (Taron Egerton) convinces their parents (Dominic West & Emily Watson) to let her attend school, and she thrives there under the watchful eye of Miss Lorimer (Miranda Richardson). But when her fiancé Roland (Kit Harington), brother, and his friends all enlist to fight in the war, Vera feels it is her duty to serve as a nurse, even traveling to the front in France, attending to critically injured German soldiers. Alicia Vikander captures the strong, beautiful spirit of Vera, and Kit Harington is just the right mix of brooding and beautiful to fuel the bittersweet sentiment.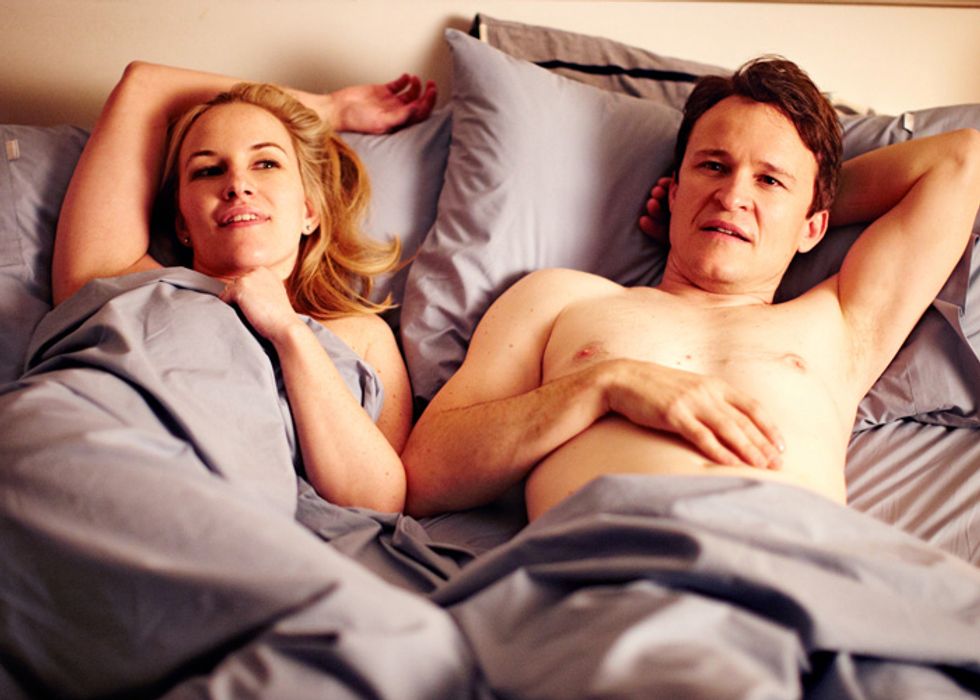 The Little Death
Rarely has sexual dysfunction been so hilariously and affectionately portrayed as in this wonderful Australian comedy by Josh Lawson. Interconnecting couples and their sexual hang-ups weave through. One is about a girlfriend who has a rape fantasy and her sweet and fumbling boyfriend. A wife who finds she gets wildly turned on when her husband is crying creates a series of riotous calamities to get her spouse's tear ducts flowing. A man who accidentally drugs his nagging wife begins to ravish her in her sleep. All these sound vaguely disagreeable but the way this plays out is genuinely funny. Meanwhile a man goes around the neighborhood with a unique way to reveal that he is a registered sex offender. There is a scene near the end about a switchboard operator (Erin James) who has to translate by sign language on video chat between a deaf man (T.J. Power) and a phone sex line that is so sweetly funny and crazily romantic the film just takes off into the stratosphere.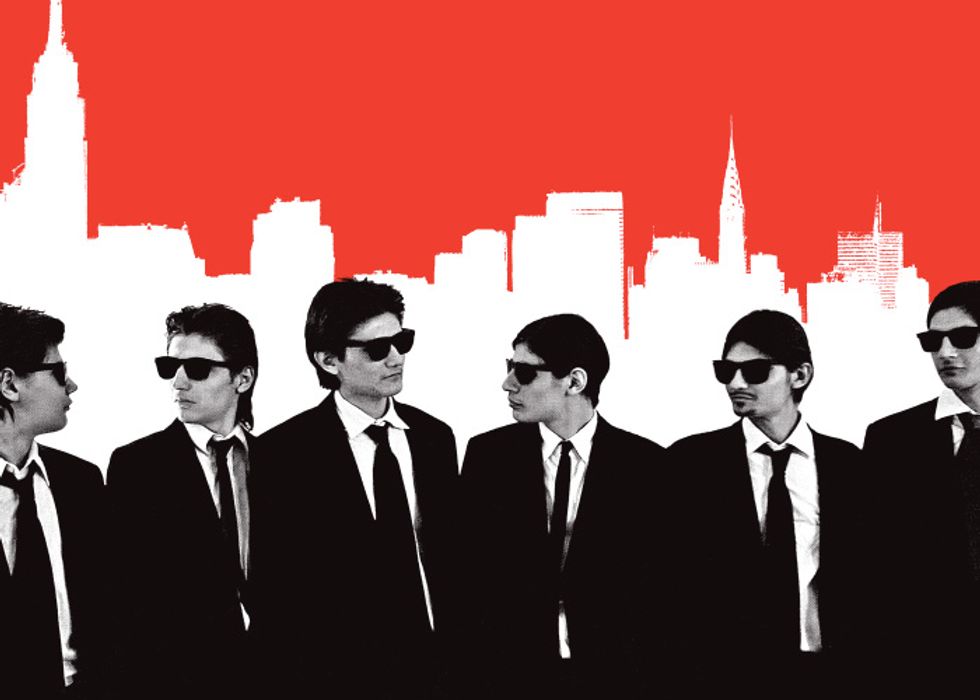 The Wolfpack
It's doubtful you'll see a better documentary this year than this sensational film by Crystal Moselle about the Angulo family, living on the Lower East Side, whose tyrannical father has banned his 7 kids (6 boys and 1 small daughter) from leaving their apartment. So the siblings form their own magical world created from movies they love (particularly Quentin Tarantino films), even re-enacting what they have seen with homemade props and costumes. One by one the boys begin to rebel, stepping beyond the locked front door and entering the outside world. Even their emotionally abused mother starts to come out of her shell. The image of them with their long black hair, suits and sunglasses marching down the streets is fabulous.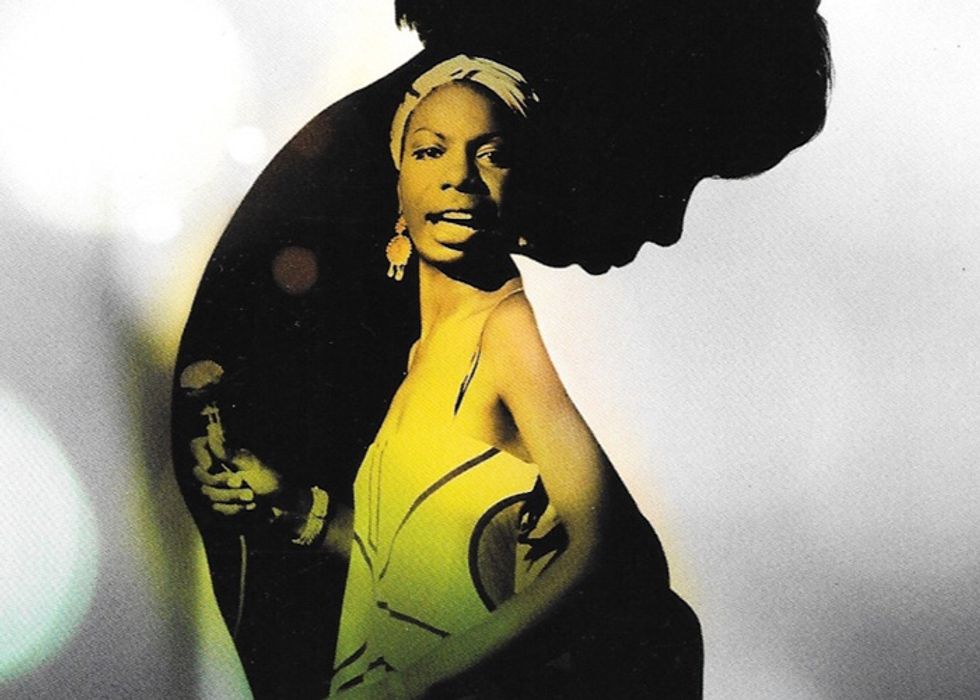 What Happened Miss Simone?
First rate documentary by Liz Garbus on the extraordinary singer Nina Simone. Simone began as a concert pianist and dreamed of being the first black pianist to perform classical music at Carnegie Hall. But circumstance forced her to sing for her supper and her fame and fortune escalated. But her rage and fury during the Civil Rights movement changed her music to politically-charged anthems, which unfortunately hurt her career. After Martin Luther King Jr.'s death and the following civil unrest she left her husband and daughter and fled to Africa vowing never to return to America. She also suffered crippling bouts of manic depression that scarily impacted her daughter. But with many amazing film clips we get to see her talent in front of an audience. A particular performance in France of "My Baby Just Cares For Me" while her fingers dance across the piano shows her almost supernatural, electrifying genius.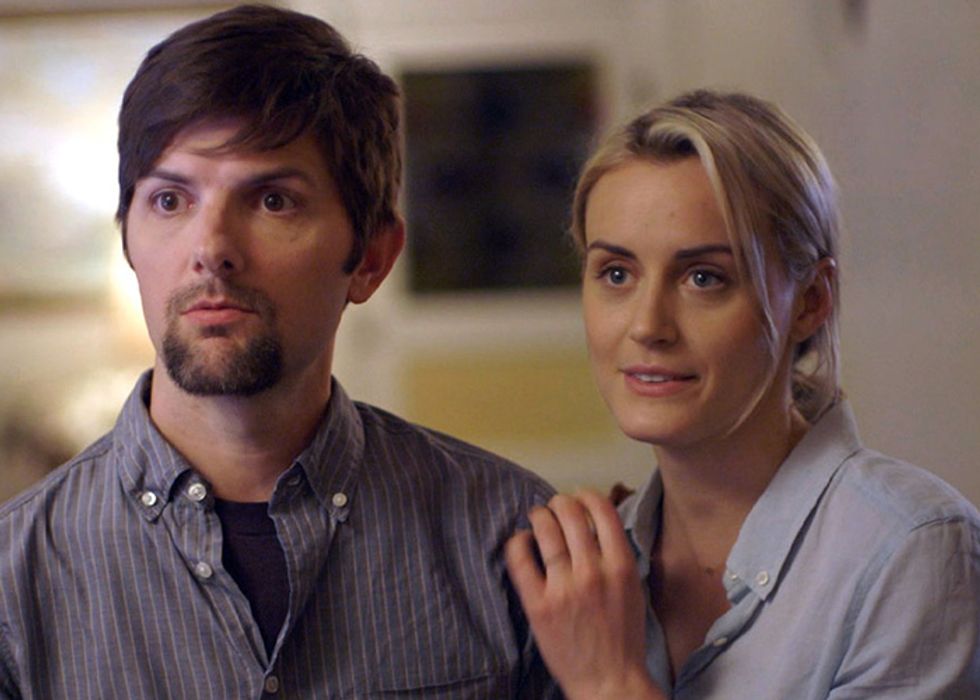 The Overnight
A hilariously offbeat comedy by Patrick Brice about a transplanted family -- Alex (Adam Scott), Emily (Taylor Schilling) and their son RJ (RJ Hermes), just moved from Seattle to L.A. -- who meet another married couple at the local park when their two sons begin to play. Kurt (Jason Schwartzman) and his sexy wife Charlotte (Judith Godreche) ask them over for pizza that night and later, after much wine and pot, things get exceedingly weird and sexually kinky. There's a funky, shambling beauty to the humor as the night gets curiouser and curiouser.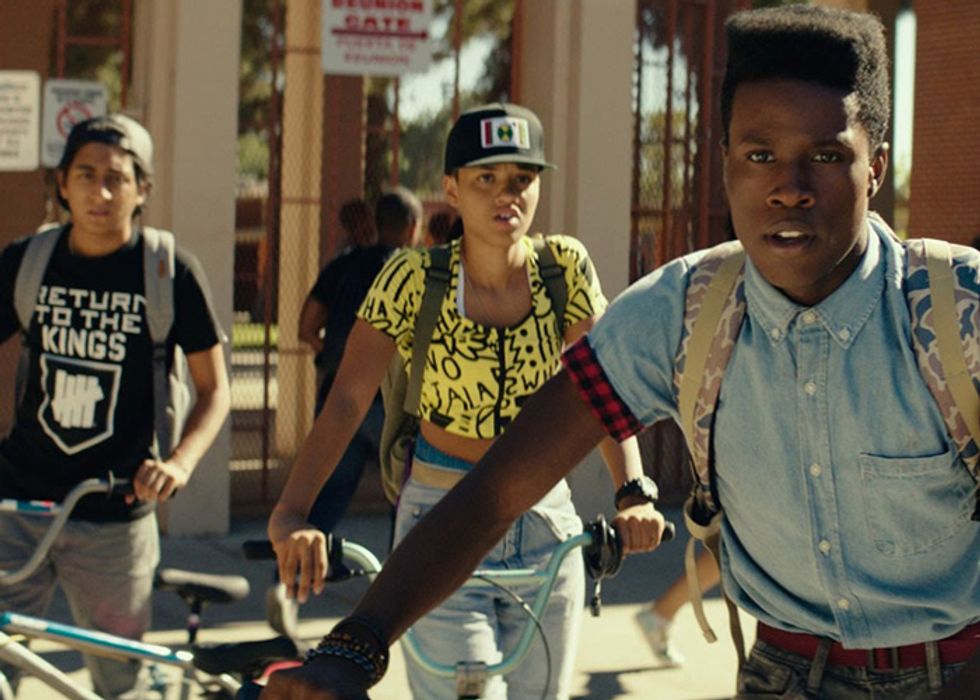 Dope
A comic triumph for director Rick Famuyiwa about a self-declared high school nerd Malcolm (Shameik Moore in a star-making turn) growing up with his single mother in the scary section of Inglewood, California nicknamed "the Bottom." Immersed in the hip-hop scene of the '90s (which includes his ludicrous high flattop),  he rolls with his posse -- Jib (Tony Revolori from
The Grand Budapest Hotel
) and their butch gay friend Diggy (Kiersey Clemons). Malcolm and his crew play in a punk band,  but he dreams of going to Harvard and snagging the unattainable beautiful girl down the block (an incandescent Zoe Kravitz). When he flees a party that ends in gunplay he ends up with a massive drug dealer's (played by A$AP Rocky) stash of molly and a gun in his backpack and he has to think on his feet as he is chased by gangsters and puts his friends' lives in danger. True, this will remind you of
Risky Business
-- but even that hinged on a charismatic lead and Shameik Moore is so remarkably appealing it makes you discount the formulaic twists and turns in this buoyant winner of a film.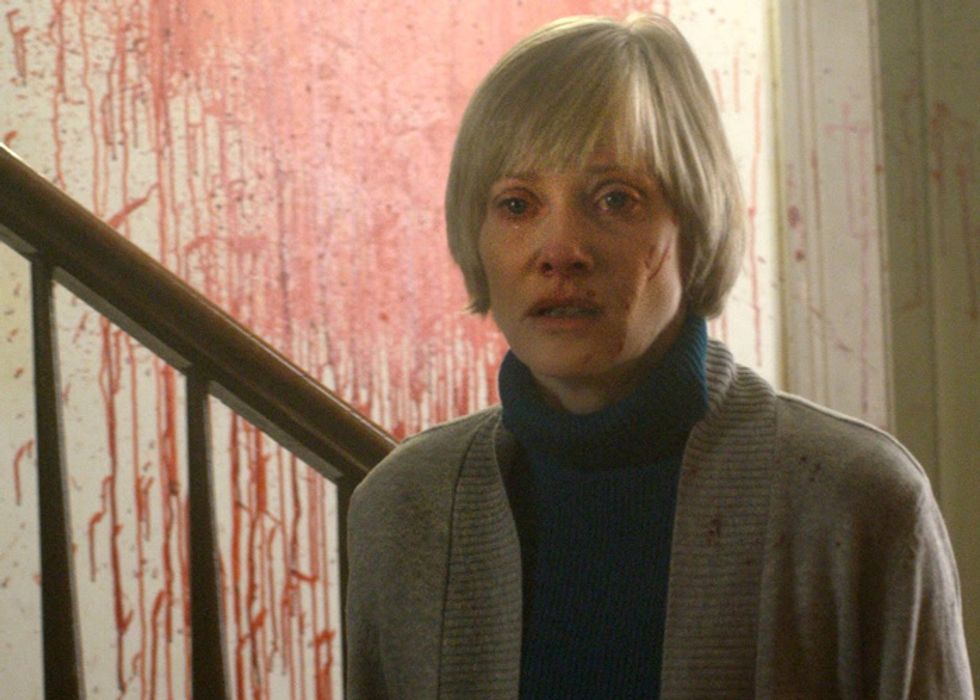 We Are Still Here
Nice shivery homage to those great splattery Lucio Fulci films of the '80s. Starring the legendary Barbara Crampton (
Re-Animator
) as Anne, still grieving the loss of her son in an accident, who is moved to the wintry wilds of New England by her husband Paul (Andrew Sensenig) to heal. Unfortunately they've picked the wrong house to recoup. A weird old man (Monte Markham) stops by like a welcome wagon from hell to give the startled couple a history of the damned spot they've chosen to call home. Anne invites a couple (Larry Fessenden & Lisa Marie) who are sensitive to the paranormal over when she becomes convinced that her late son is trying to reach out to her. Director Ted Geoghegan carefully builds the sense of isolation and suspense and Crampton coveys just the right fragility and terror. It's also great seeing Lisa Marie again. Fulci's films also borrowed heavily from H. P. Lovecraft -- like Geoghegan -- to make sense of the hidden terrors lurking in the basement. Good grisly fun!
You May Also Like