The season's art openings were back up to speed this week and -- before we get into the swing of it -- here's the 5 fall shows we're really excited about: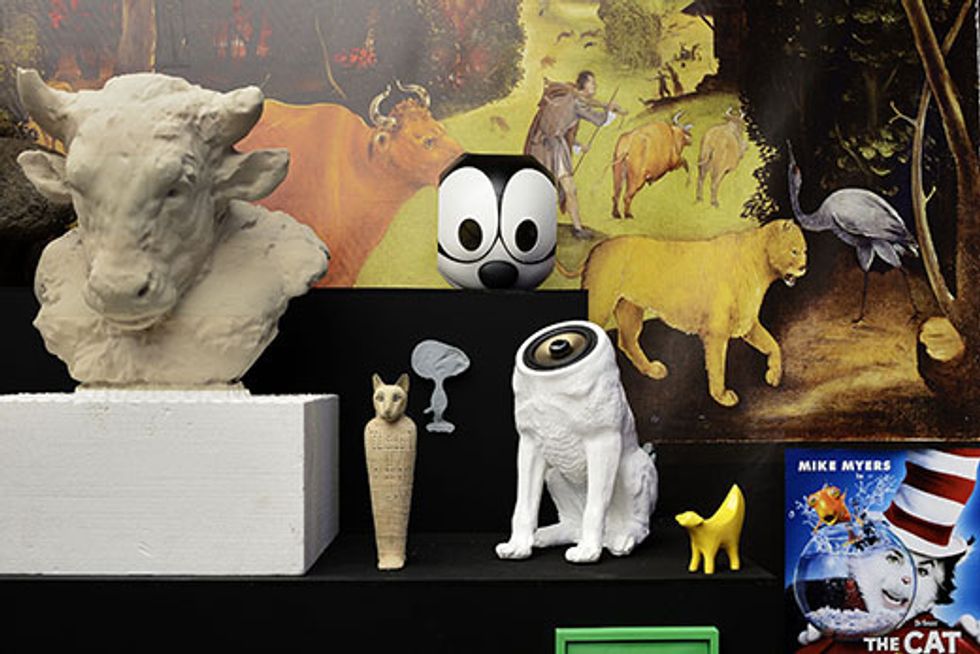 Mark Leckey
UK artist and Turner Prize-winner, Mark Leckey, has his biggest show to date at MoMA PS1 (22-25 Jackson Avenue, LIC) from October 23 to March 5, 2017. The exhibition, "Containers and Their Drivers," includes his 1999 film "Fiorucci Made Me Hardcore," several of his customized sound systems, plus additional installations and multi-media works.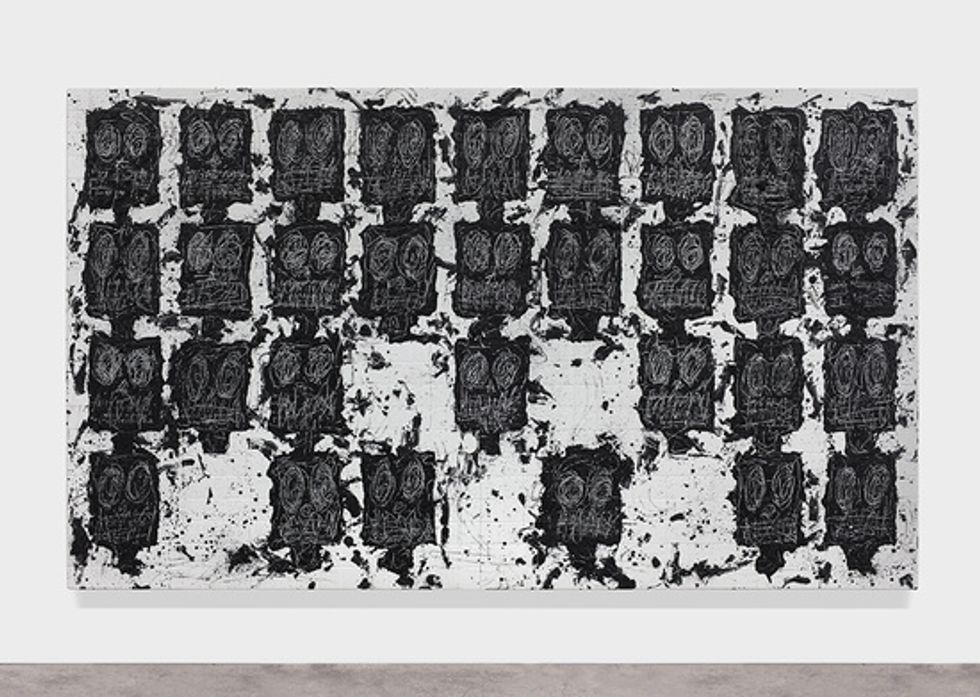 Rashid Johnson
Rashid Johnson's "Fly Away" is up now at Hauser & Wirth (511 West 18th Street) and on view until October 22. The show includes new paintings and sculpture by the New York-based artist, along with several performances by Audio BLK who will play a piano in the middle of the artist's installation.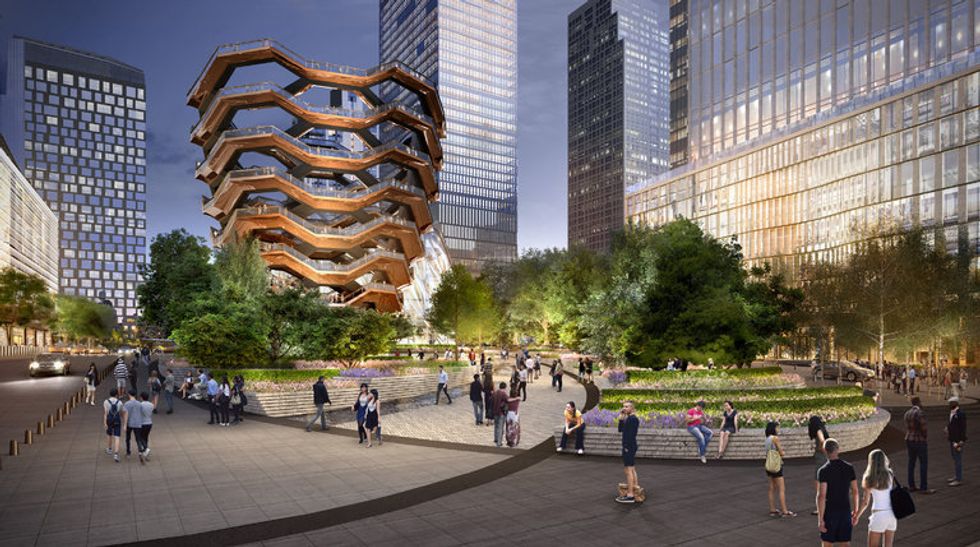 A rendering of "Vessel" by Visual House-Nelson Byrd Woltz
During September, a new sculpture called "Vessel" by the British artist/designer/architect Thomas Heatherwick will be unveiled at Hudson Yards. Heatherwick designed the proposed Pier 55 public park for NYC's west side -- currently working through some legal obstacles -- and the UK pavilion at Expo 2010 in China. The Hudson Yards project has been reported to cost over $200 million.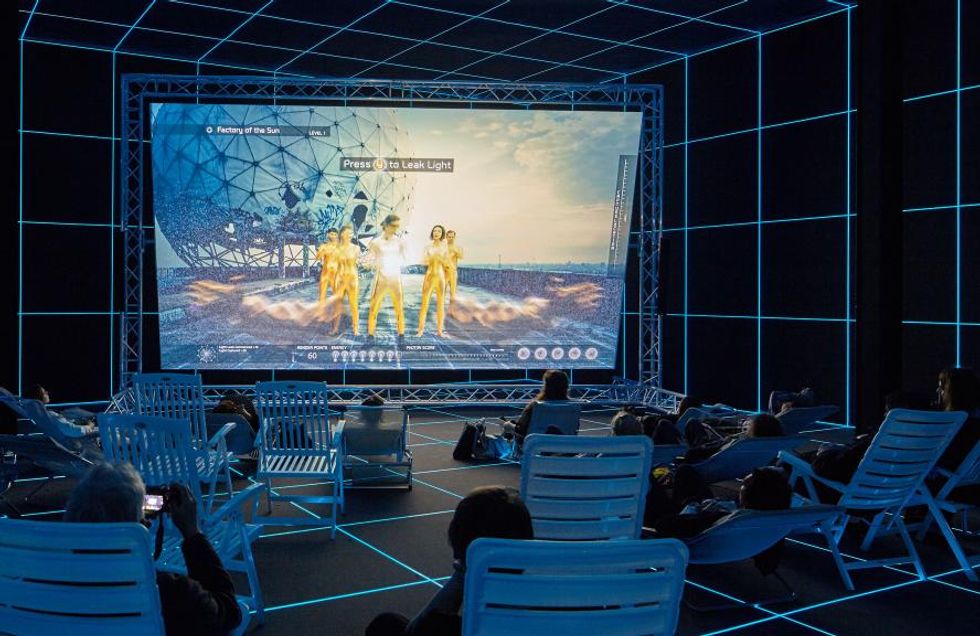 Hito Steyerl (Dreamlands)
On October 28, The Whitney Museum of American Art (99 Gansevoort Street) opens a big group show called "Dreamlands: Immersive Cinema and Art, 1905 - 2016" that looks at the incredible ways that artists have manipulated and re-imagined the moving image. Works by over 40 artists will fill the museum's fifth floor galleries, and film screenings are also planned off-site. On view until February 5, 2017.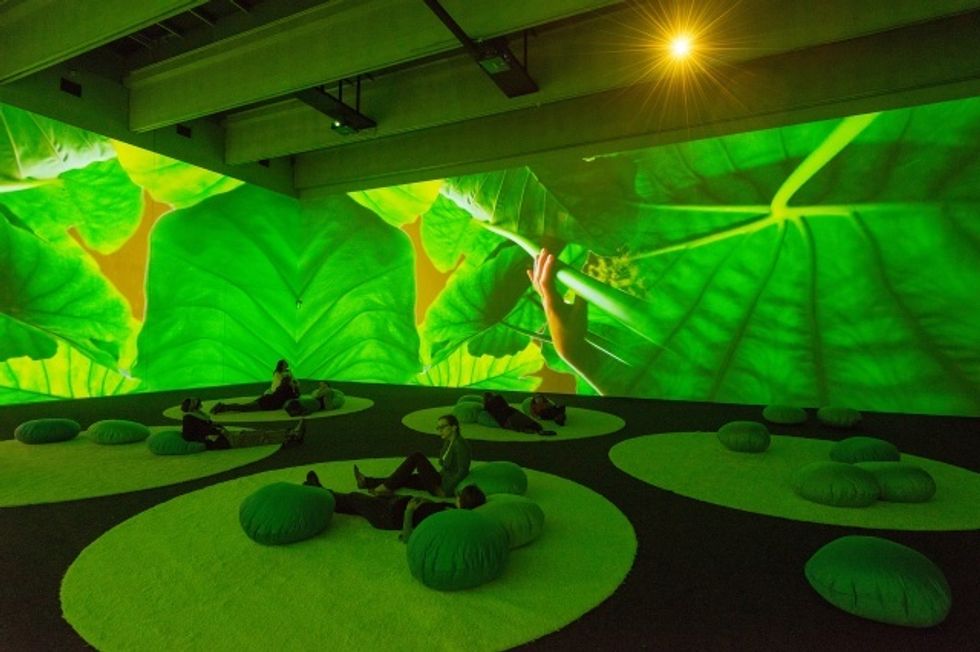 Pipilotti Rist
More multi-media fun for the Fall comes with the October 26 opening of "Pipilotti Rist: Pixel Forest" at the New Museum (235 Bowery). This is the first New York survey of the Swiss artist whose works surround the viewer with projections that "fuse the natural world with the technological sublime." On view until January 15, 2017.
Also, be sure to check out these recent openings: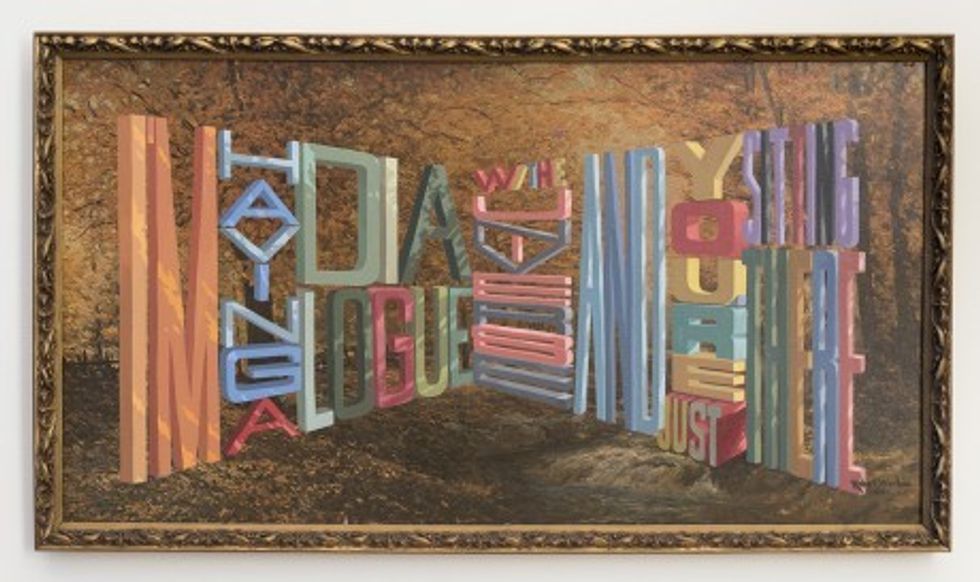 Wayne White
Wayne White's solo show "I'm Having a Dialogue With the Universe and You're Just Sitting There" is up now through October 8 at Joshua Liner Gallery (540 West 28th Street). The works explore the "inflated egos of artists" via White's "sardonic sense of humor." There's also a big collab piece with Brooklyn-based wallpaper company Flavor Paper, featuring a reproduction of a mural from the artist's LA home.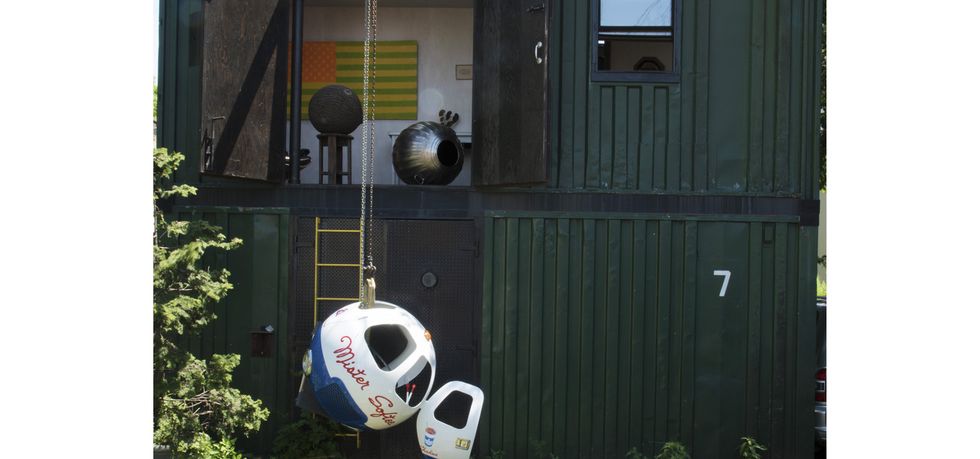 Lars Fisk
Marlborough Chelsea (545 West 25th Street) has their first solo show, "Mr. Softee," with NY-based artist Lars Fisk up until October 15. The show includes seven of the artists "ball sculptures" including a 15-foot tall "distillation" of the Queens Costco parking lot. The gallery also has a group show called "SMS SOS" with works by12 artists including Tony Matelli, Scott Reeder and Jonah Freeman & Justin Lowe.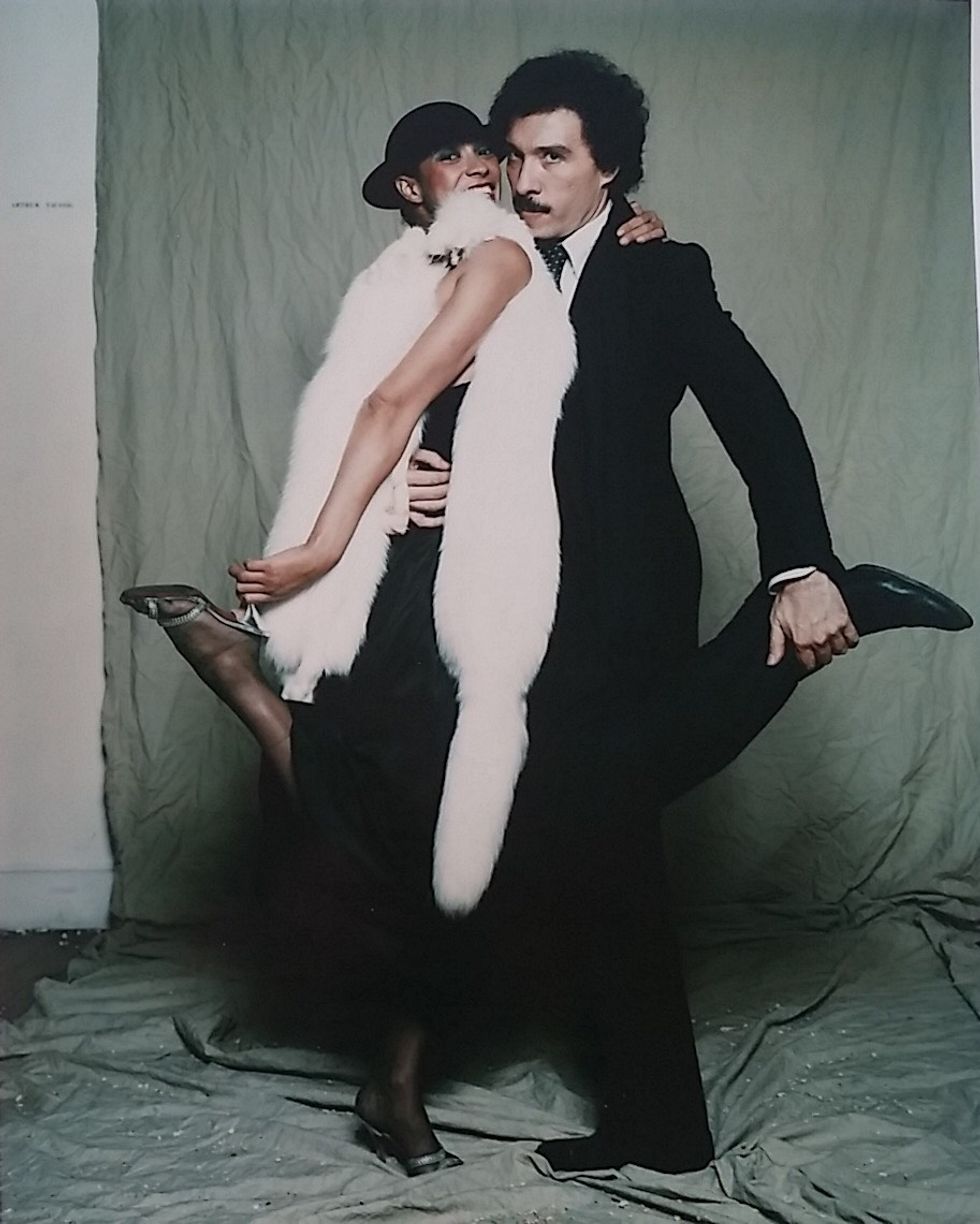 Antonio Lopez
On September 10 and 11, there's a pop-up exhibition at the Leslie-Lohman Museum Prince Street Project Space (127-B Prince Street) featuring Polaroids by Antonio Lopez taken during a "Cocktail Party" hosted by the late artist and Juan Ramos at NYC's Robert Freidus Gallery in 1976. The show also includes shots from a "recreation" of the event held earlier in the week.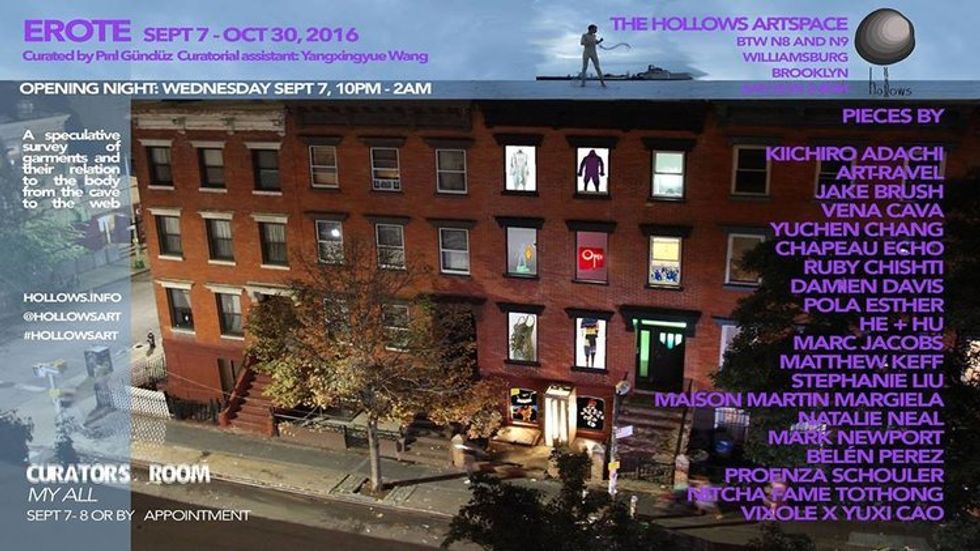 The Hollows Artspace (151 Bedford Avenue, Williamsburg) has a big group show called "Erote" curated by Piril Gunduz that's up until the end of October. Perfect for Fashion Week, the exhibition is a "speculative survey of garments and their relation to the body from the cave to the web" featuring pieces by over 20 artists.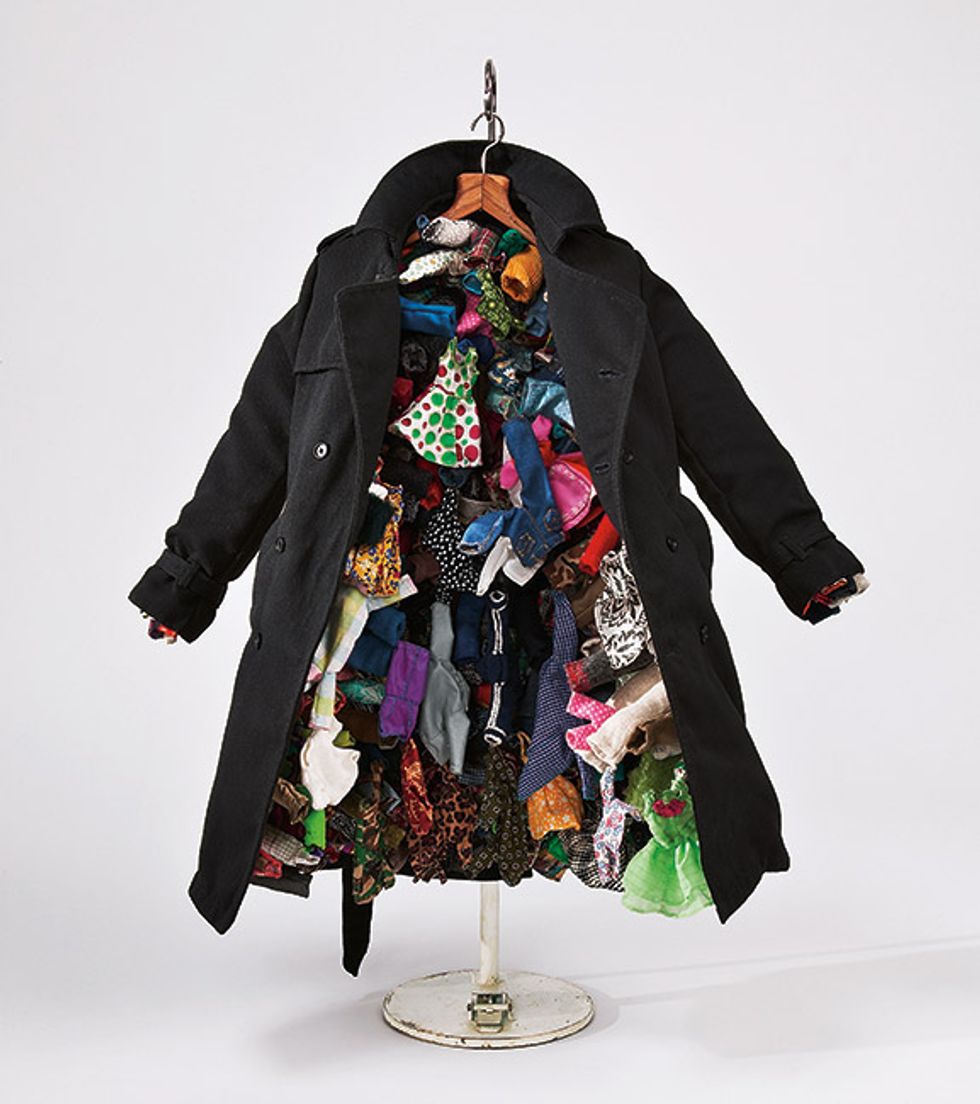 Charles LeDray
Over at Craig F. Starr Gallery (5 East 73rd Street) there's a new show featuring 13 assemblages and sculptures by Charles LeDray created between 1990 and 2016. Check out his miniature men's suits, "Overcoat" (2004) and his first "Broken Bear." Up until the end of October.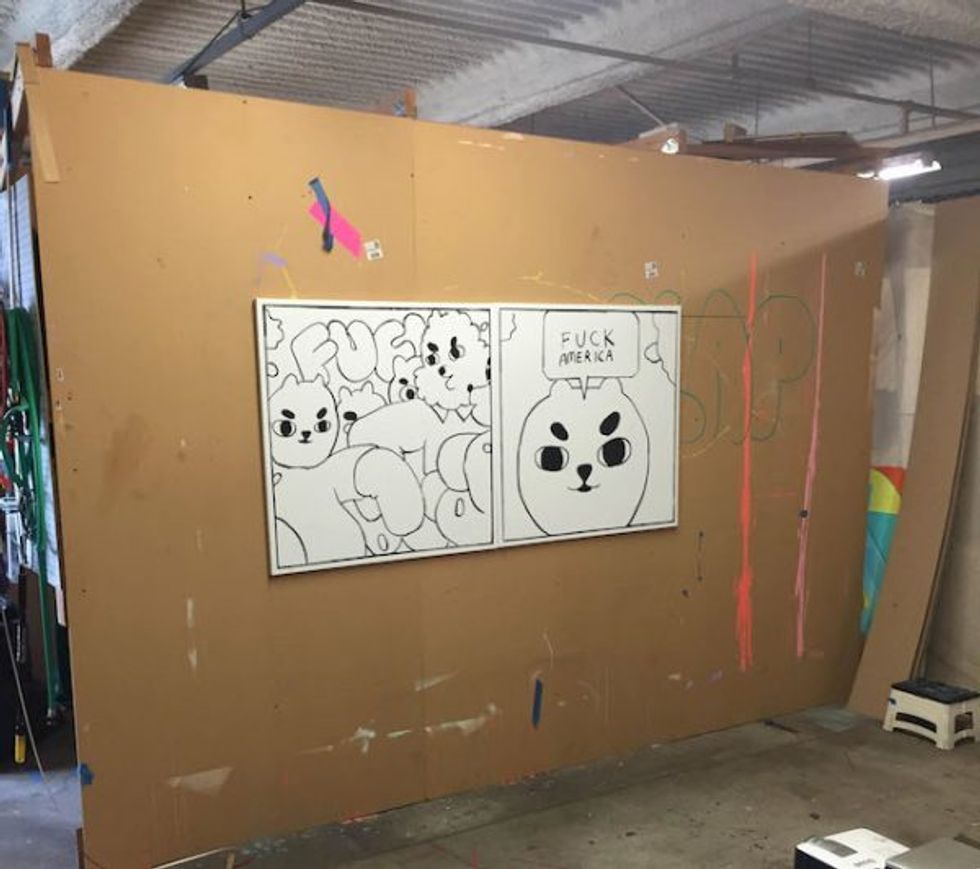 Ben Jones
The Hole (312 Bowery) just opened two shows: Ben Jones "Comics" and Johnny Abrahams "Das Angeles." Jones is a founding member of the Paper Rad collective and he's showing over 30 new oil-stick on canvas paintings. The Abrahams show is the artist's first solo exhibition with the gallery.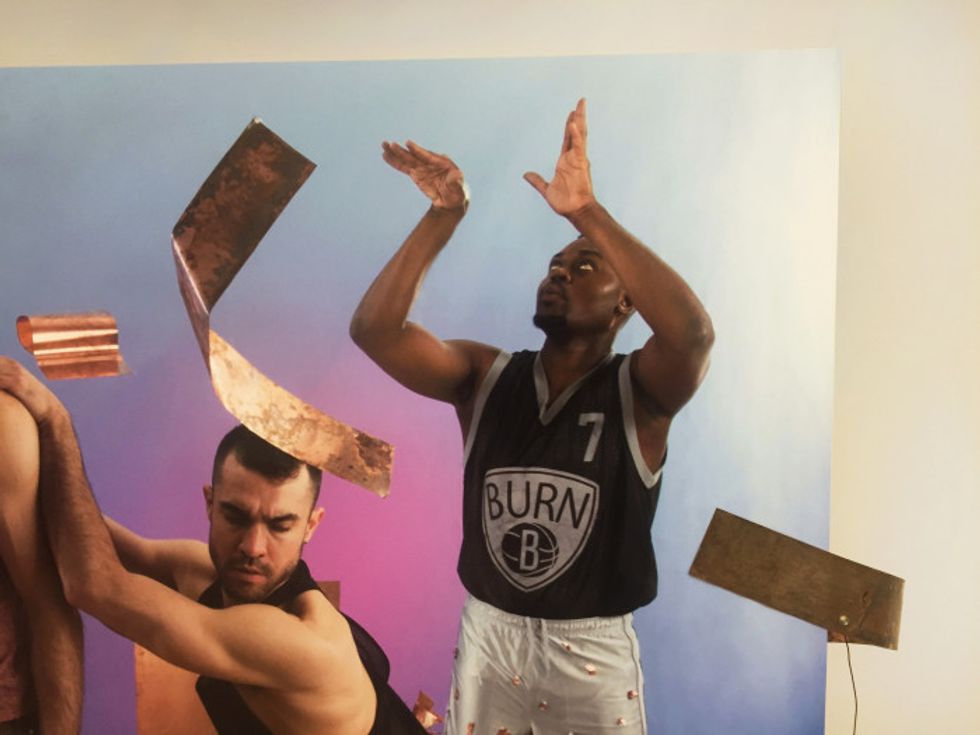 Sergei Tcherepnin
New York artist Sergei Tcherepnin's "Games" -- featuring two installations "for playful encounters and introspective stimulation" -- is on view now through October 15 at Murray Guy (453 West 17th Street).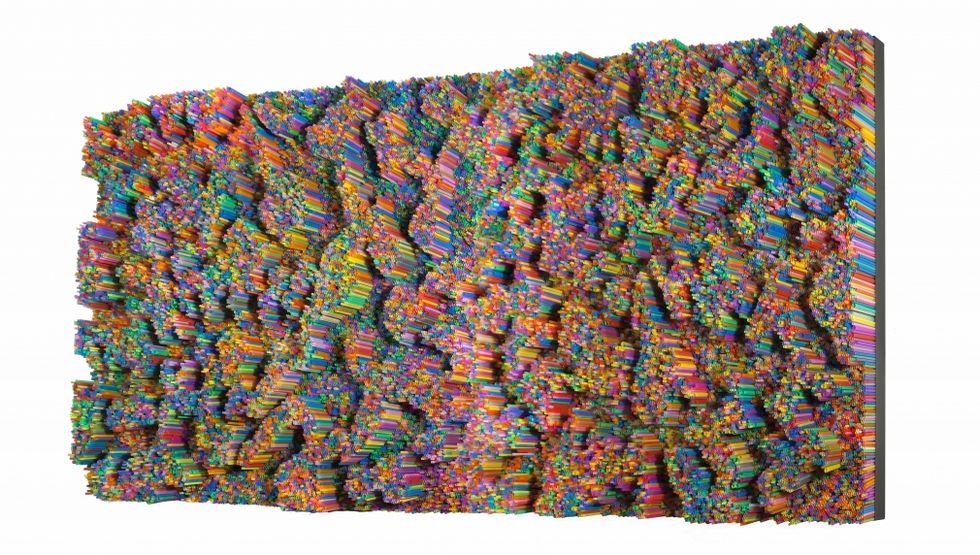 Francesca Pasquali
"Plastic Resonance" by Francesca Pasquali is up now at Leila Heller (568 West 25th Street). The works incorporate plastic and industrial material, turning everyday objects (drinking straws, foam, balloons etc.) into sculptural works and installations. It's the Italian artist's first solo US show and will be on view until October 22.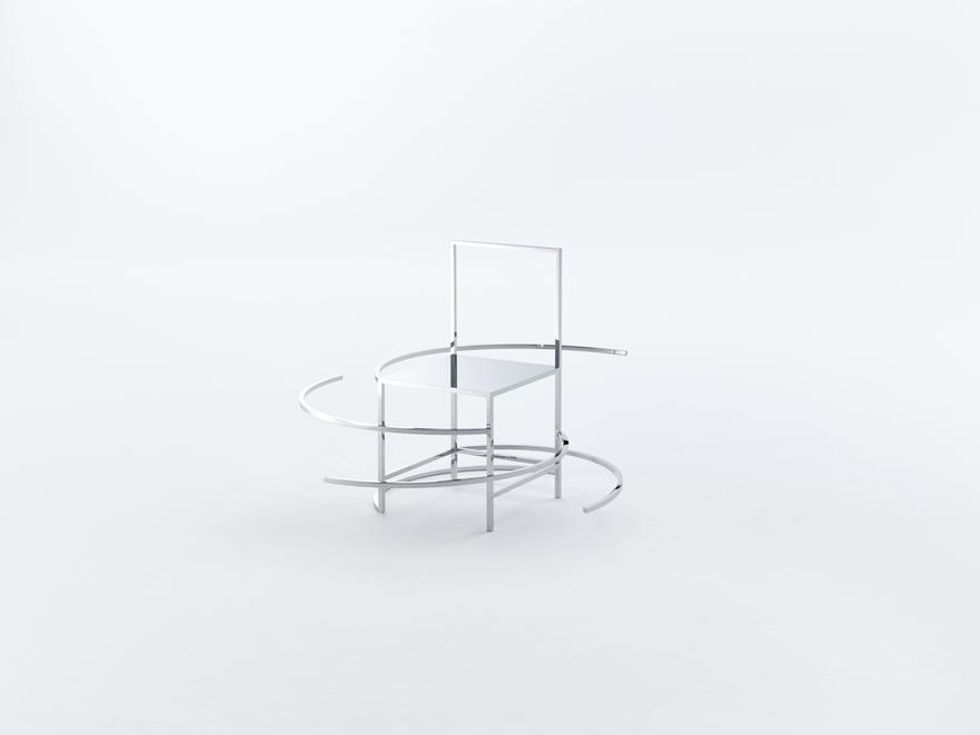 Nendo
Friedman Benda (515 West 26th Street) has "50 Manga Chairs" designed by the Japanese design studio Nendo up until October 29.