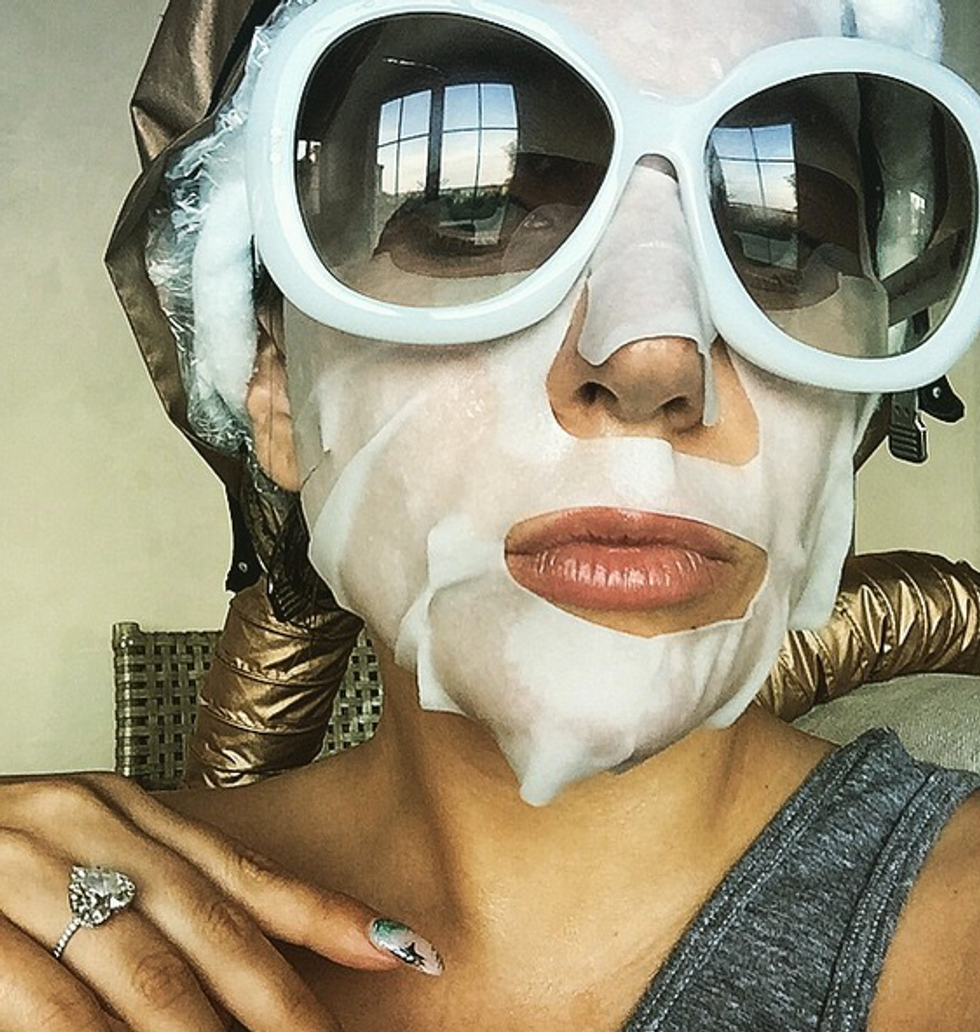 Korean sheet masks. You've seen a wall of them at Sephora, and in action on models' backstage beauty Instagrams -- and chances are, they've both repulsed and intrigued you. Of all the options, it's hard to tell which one's going to do exactly what, mostly because, well, they're in Korean, so we picked five of the best out there, all locally sourced from NYC's Koreatown, and broke it down for y'all. Sheet up, people. Don't be scared.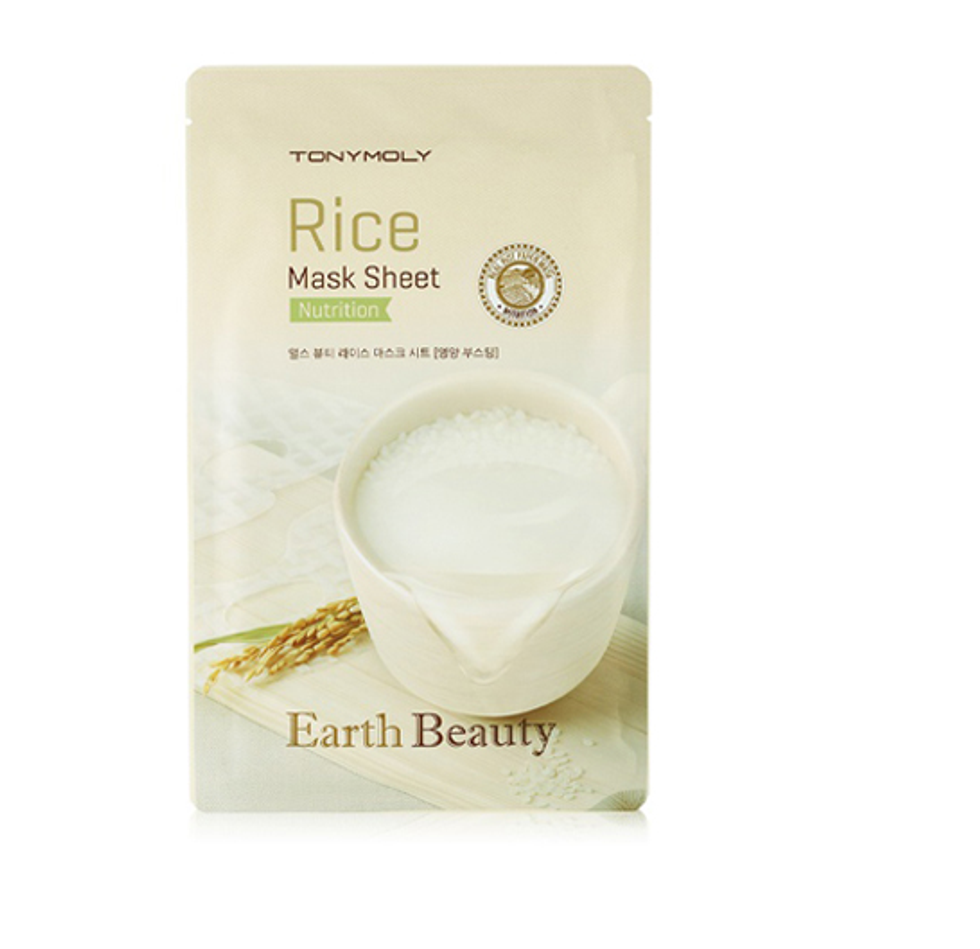 Most "Oh Cool" Idea
TonyMoly Rice Mask Sheet
The gimmick here is that the mask itself isn't cotton or paper--it's actual rice paper. The kind you delight to see stretched out over your late-night Seamless spring rolls. The kind you douse in peanut sauce. And, if you've ever bought them yourself (unlimited rolls 24/7!) you know that they undergo rapid change from pantry to plate -- starting out crusty and brittle, then, after a few minutes in liquid, soft, jellyfish-like, rollable (but also, like using long stretches of tape), is liable to twist up and stick to itself. Unlike other masks, this one doesn't come already marinated in essence--the liquid is in a separate pouch, which you dump onto the rice paper three minutes before impact with your face. It's good, healthy, interactive, multi-step fun. The rice paper gels up and sticks to skin better than many of its cotton counterparts. The serum's pretty strongly scented, making it hard to eat my quinoa-and-soy-sauce without also getting a cross-breeze of gardenia in there. But the effects were undeniable--a plumped-up deep nourishment that, even though I didn't sleep in it, made my skin look better well into the next day. Five stars.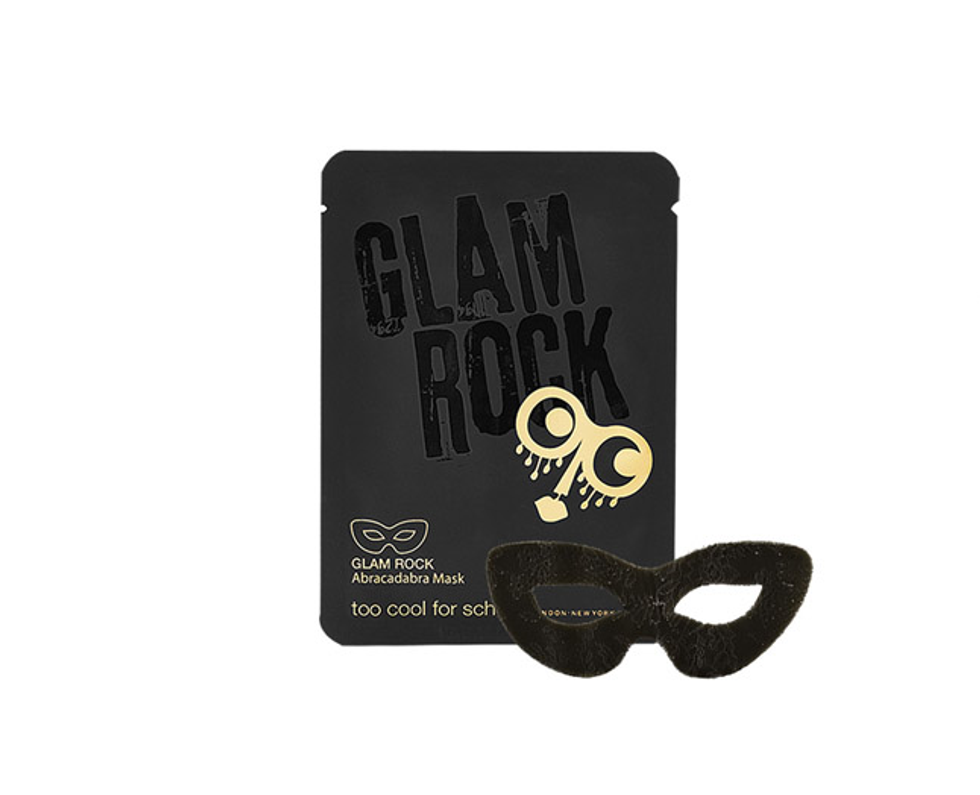 Best Target-Area Mask
Glam Rock Abracadabra Mask
This isn't the full-face horror show sheet mask you're used to--this one's actually (stand by to be totally shocked) got a little who-is-that-masked-stranger sex appeal. It's an eye mask, set in the shape of a good masquerade-meets-Zorro-type mask, with little lacy designs festooning its little jellyfish-y body. Good for spot-treating your world-weary eyes that have seen too much banditry or world-saving the night before. If you don't want to commit to the whole shebang of a sheet mask, slap one of these on and your eyebags deflate, puffiness is un-puffed, and the whole area is blessed and forgiven, so you never have to reveal your true identity as a Secretly Hungover Person living unknown amongst an unsuspecting office.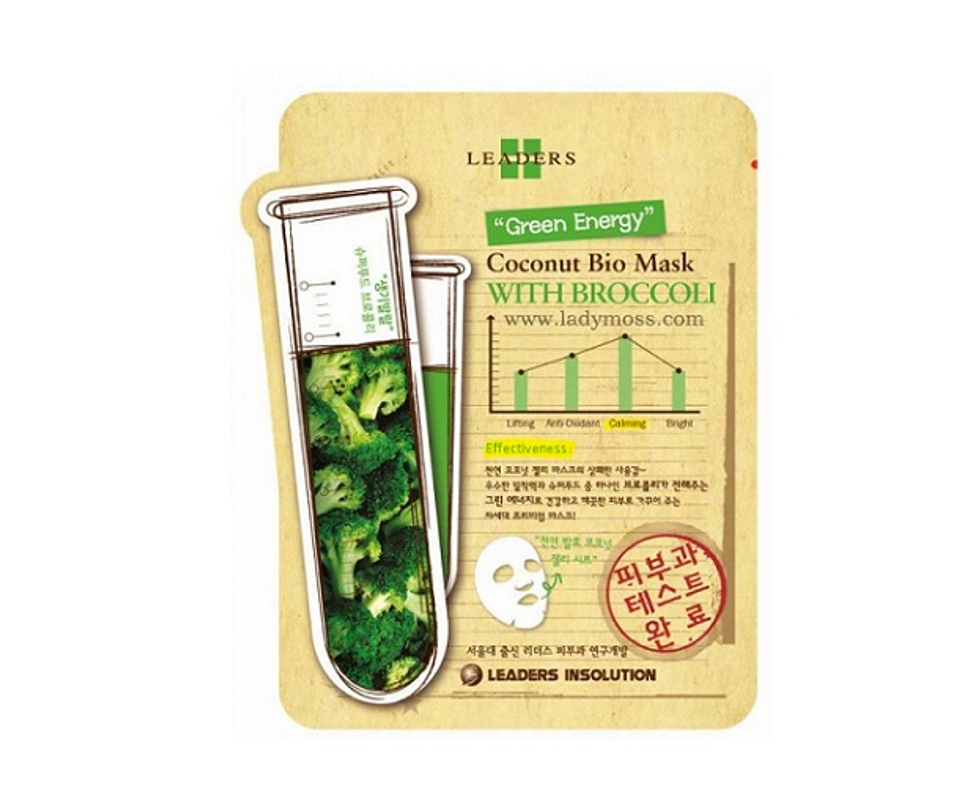 Best All-Around Nourishing
The Leaders brand is, as my K-beauty junkie friend describes it, "the Korean Clinique," highly dermatologically trustworthy with like little icons of beakers on the back of packaging. This is the thickest of the masks here--not a strip of saturated cotton but a full-face-adhering slab of gel, like a Dr. Scholl's sole insert for your face. It gloms on and really stays put--you can walk around, do chores (lol throwback--remember chores?!) and get a glass of water (one imagines coconut is suggested). No cruciferous odor detected, but healthy benefits were nonetheless conferred. This mask is so intensely nourishing that you get this fully saturated face, totally drunken with hydration. The next morning was the best--my forehead lines reduced (for the time being), general tone evener, skin texture firm and supple to the touch. Are you gellin'?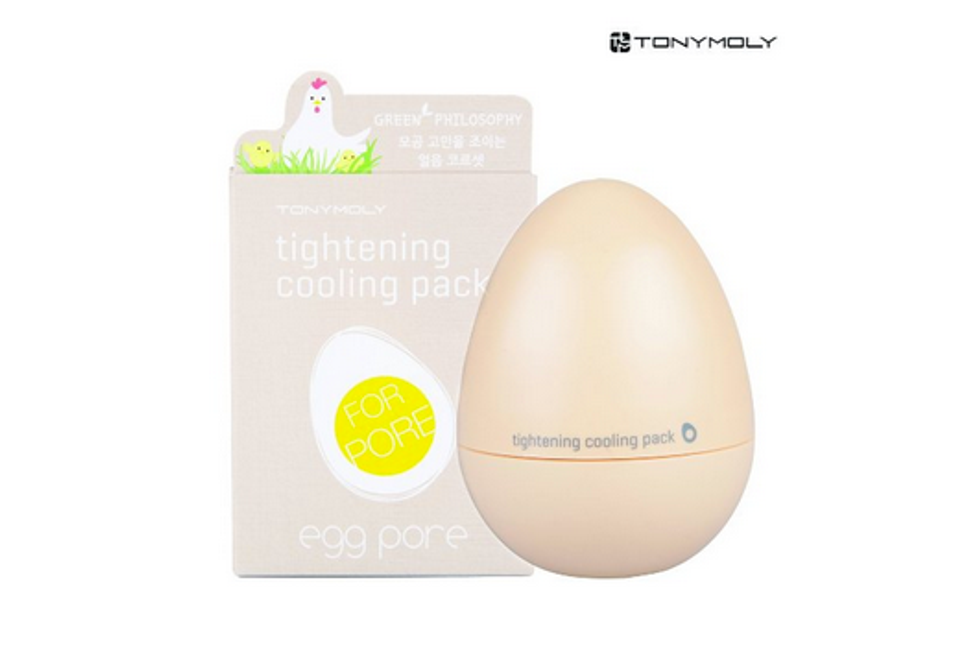 Best In Clay
Clay masks do not, that I've seen, come in sheet form. So if you want pore-tightening and that sense of all manner of impurity being sucked out of your skin by precision-placed mini vortexes, this is the mask for you. In the (admittedly sort of adorable) container, the kaolin-based formula starts out as a fluffy mousse, smears on like a cream, and dries and tightens like a good clay mask should. It doesn't flake off, but sort of balls up on your face when it can tighten no more. No Queen Helene like-the-deserts-miss-the-rain cracked earth face here. You'll have skin that's cleaned out and calmed down, not further reddened and parched. Give it a shot on oily, black- or white-heady spots. Out with the old, in with the...egg.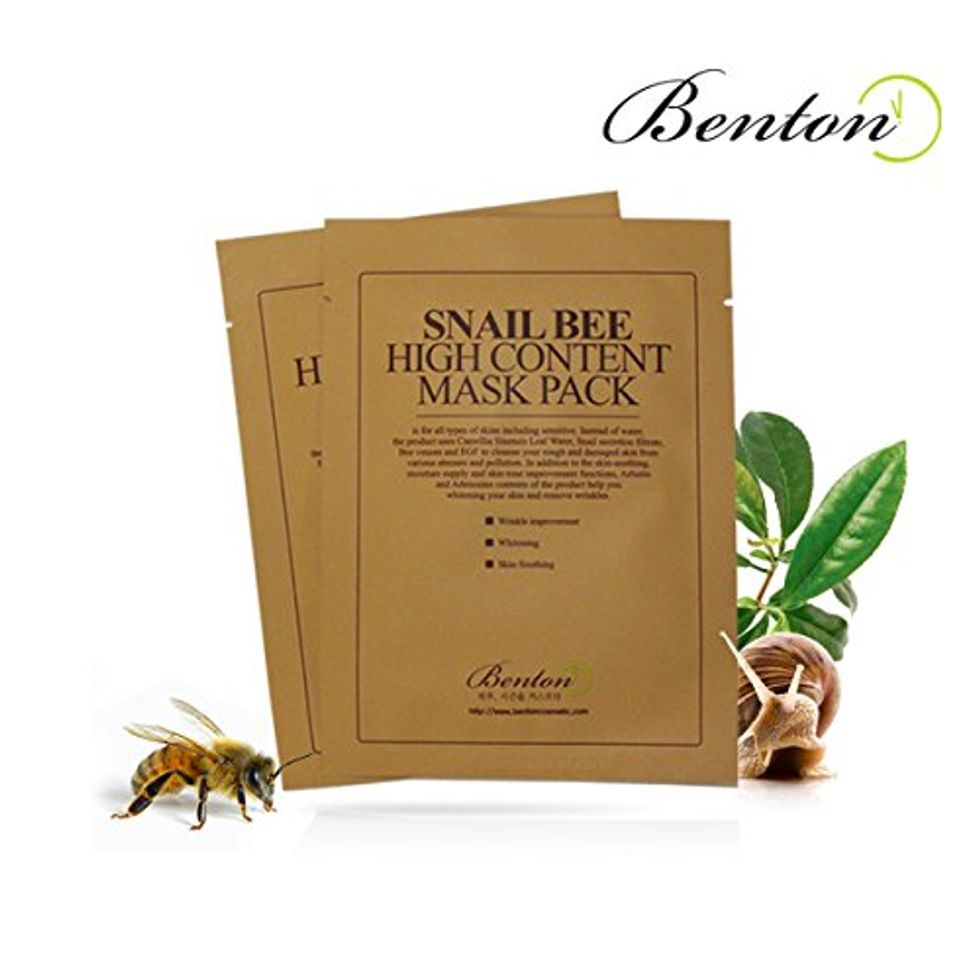 Best In Show
Arguably the Gold Standard of Korean sheet masks. It feels light, has no heavy fragrance, and is jam-packed with tiny-creature ingredients like snail secretion and bee venom, floating in a solvent of super-soothing camellia sinensis leaf extract (tea, sort of) and aloe juice. Peel it off in front of mirror and you can almost hear that chorus-of-angels note that happens in movies when a minor miracle occurs or John Stamos enters the frame ("Ahhhhhh!"). Count on this mask for instant skin-brightening and -soothing effects. If you're planning on wearing anything red and don't want your face to match, do this first. With the mask's heavy load of skin-brightening arbutin, one could imagine one's freckles lightening over time with continued use, although there's also a strong argument to be made for being proud of your adorable freckles. Plus, it's on the cheaper side too, even for sheet masks. Stock up--go crazy.
You May Also Like