January is a rough month for pop culture. Movie theaters turn into studio dumping grounds, TV viewers migrate to Netflix in droves, and major labels trod out their low-stakes affairs, no longer concerned with holiday sales or year-end list placements. And all of this while every conceivable entertainment industry takes to primetime to pat themselves on the back for recognizing and celebrating the most homogenized forms of art they had to offer in the preceding 12 months. Fortunately for omnivorous music lovers, there were some genuinely exciting records and tracks to kick off the new year -- if you looked hard enough. With that in mind, here are the five best albums and the five best tracks of January, 2015.

Best Albums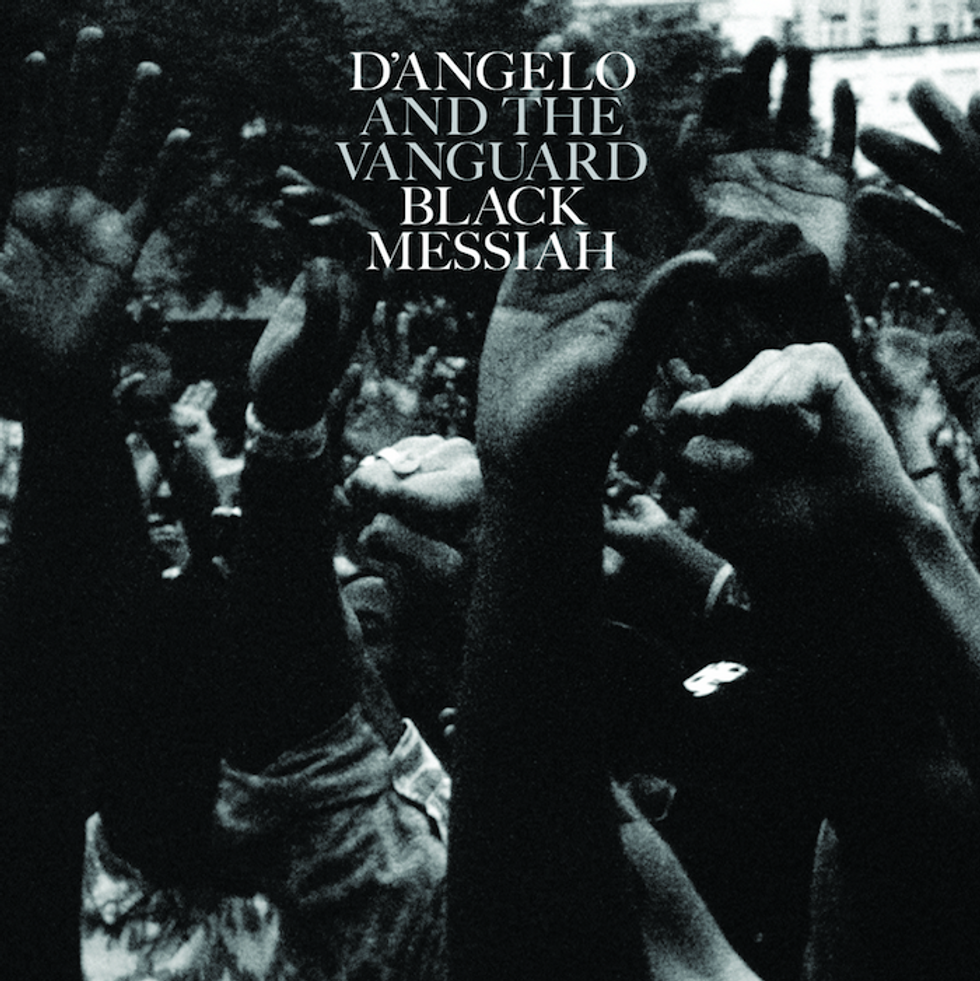 D'Angelo and the Vanguard -- Black Messiah
If I'm being completely honest, I probably would have included Black Messiah -- the first D'Angelo album in almost 15 years, following 2000's eternal Voodoo -- on this list without even hearing it. Part of this is because the fact that it even exists is a miracle. When you make an album as influential as 1995's neo-soul jumpstarter Brown Sugar, it makes sense that you'd take a few years off before regrouping. That sabbatical lasted five years, but it helped produce Voodoo, a masterpiece on almost every conceivable level. So when five years, then almost ten years rolled around, things took on a suspicious air. It turns out that D'Angelo's second sabbatical had much darker implications, as the artist was struggling with alcoholism, which led to run-ins with the law. As time wore on, it became less and less likely that we would ever get another album out of the guy. But last December, a week-and-a-half before Christmas, D'Angelo dropped his third album in the middle of the night.

Despite its on-trend surprise release á la Beyoncé, its unveiling had very little to do with "how we release music now"; slated for early 2015, D'Angelo decided to get Black Messiah into the hands of Americans as soon as possible, a direct response to the decisions in the cases of Michael Brown and Eric Garner. Though Black Messiah is not an overtly political piece of work, it felt like the most vital and prescient piece of art we could ask for in those dreary final days of 2014. Musically, Black Messiah leap-frogs between comfort-food-y soul numbers ("Really Love") to proggy funk exercises ("Sugah Daddy") to caustic, afro-futuristic punk ("1000 Deaths") in ways both balletic and uncompromising. And then there's "The Charade," which if isn't one of the most vital civil rights songs in decades, it's certainly one of the most urgent. "All we wanted was a chance to talk," D'Angelo crows, "instead we only got outlined in chalk." Black Messiah might not be the album America deserves right now, but it sure is hell is the one that we need.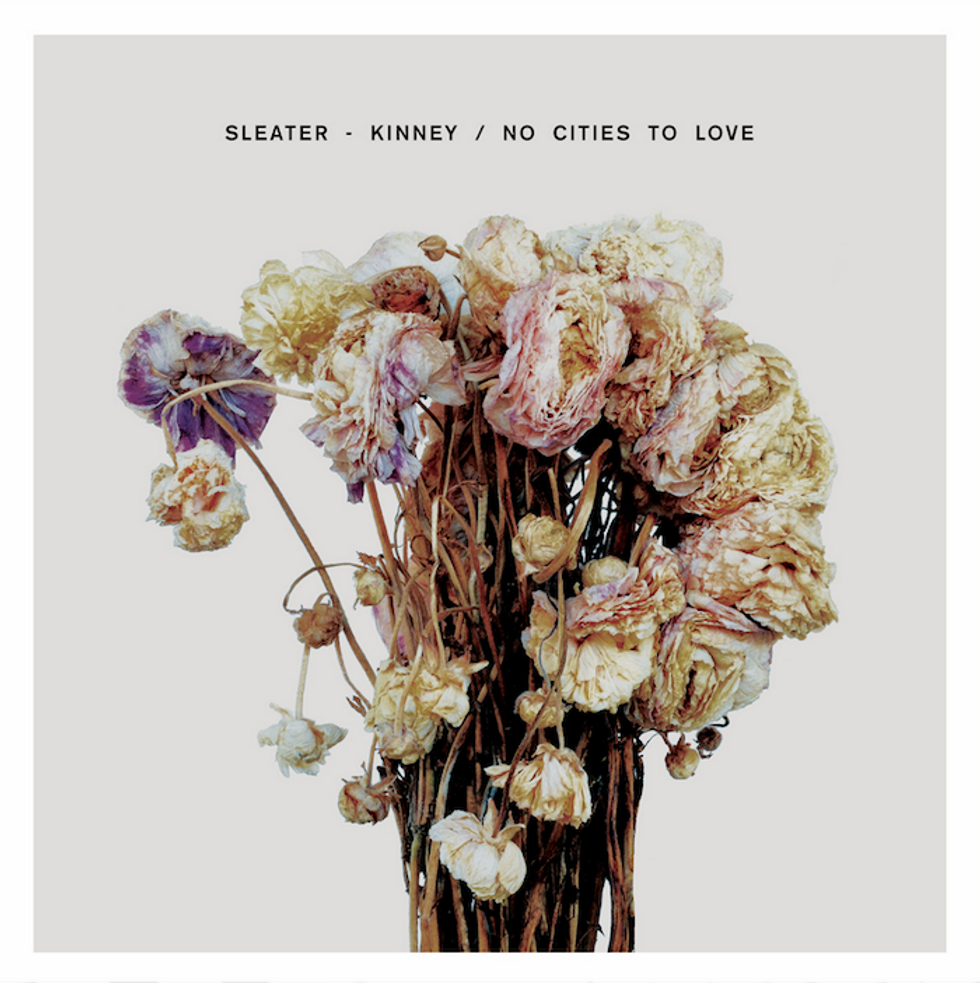 Sleater-Kinney -- No Cities to Love
Sometimes the biggest shoes to fill are your own. For the riot grrrl godheads Sleater-Kinney, the stakes for their comeback album, No Cities to Love, could not have been higher. In the decade since the release of their farewell album The Woods, many young upstarts have tried to emulate the band's ferocity and fearlessness, but very few have come close to matching it. As if that weren't enough pressure, the women of Sleater-Kinney's extracurricular activities didn't always offer much assurance. Carrie Brownstein became an almost-household name by palling around with Fred Armisen on Portlandia and starring in American Express ads; Janet Weiss (along with Brownstein) started the supergroup Wild Flag, whose one-and-done self-titled LP was both undercooked and overrated; Corin Tucker hung out with Eddie Vedder too much. But with No Cities to Love, Sleater-Kinney are back in rare form with their take-no-prisoners attitude fully intact and the music conjuring up a maelstrom from uncharted depths. Every track is a corker, from the burnt rubber of "Surface Envy" to the guitar heroics of "A New Wave." Throw it on and let your cheeks burn bright pink from the embarrassment of ever doubting them in the first place.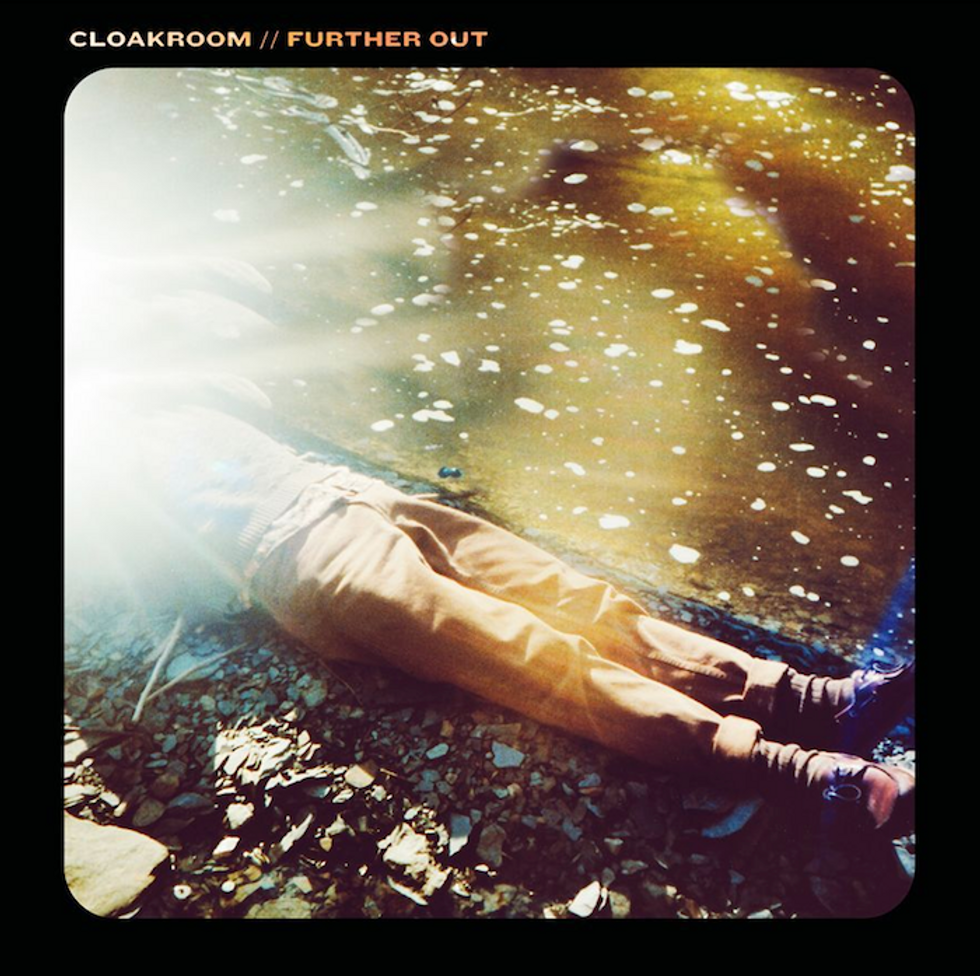 Cloakroom -- Further Out
Some people spend their winter months trying to stave off Seasonal Affective Disorder; Indiana trio Cloakroom practically invite it in for a post-graveyard shift beer. Like the sound of a thousand daylight desk lamps exploding in unison, the band's debut full-length Further Out (a churning amalgam of sludge-y slowcore, '90s alt-rock radio pensiveness and distortion pedal fetishism) is as grey and heavy as a Nor'easter. Cloakroom, who work day jobs as factory workers, have cheekily nicknamed their sound "stoner emo," which isn't too far off-base: Doyle Martin's murmured, cynical introspections are a healthy counter to the muscle of the music, all charred amps and crushing drums. Some may find the sheer weight of Further Out to be too oppressive, but there is real catharsis to be found in its brighter corners. You just have to be willing to embrace the cold first.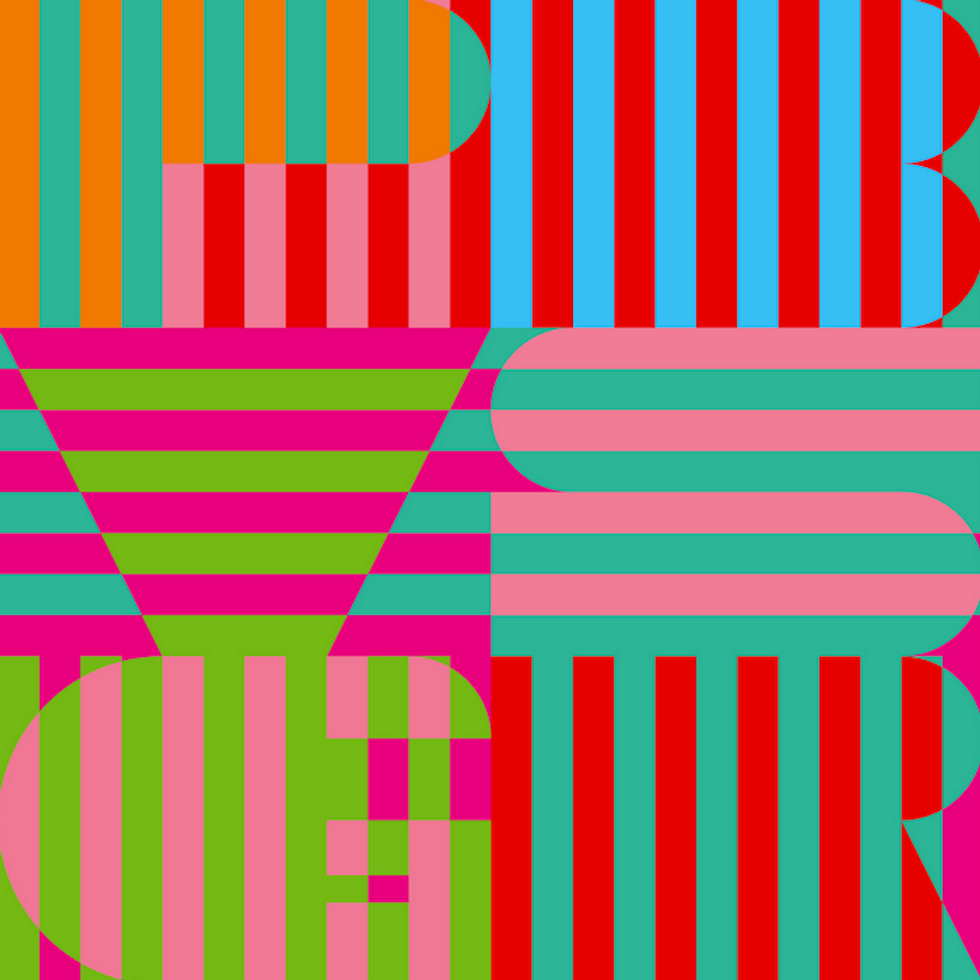 Panda Bear -- Panda Bear Meets the Grim Reaper
For many, Noah Lennox can do no wrong. The 36-year-old Animal Collective member's fifth album under his Panda Bear moniker was released earlier this month to yet another boisterous round of hosannas, just as the laid-back psychedelia of his previous effort, Tomboy, was in 2011, and just as his breakthrough experimental pop collage Person Pitch was in 2007. For these reasons, it may seem too obvious to include Panda Bear Meets the Grim Reaper here but Lennox continues to prove what a singular artist he is, even at a point in his career where he really doesn't have to. More consciously noisy and beat-driven than his previous efforts, Grim Reaper is a dizzied Spirograph drawing in a rusted scrap-metal frame, its rusted exterior protecting the gooey, fluorescent contents at the center. Though he's been juxtaposing sounds of the secular and the divine for years, he seems to have gotten the balance just right here, like an after-church brunch where mushroom tea is served.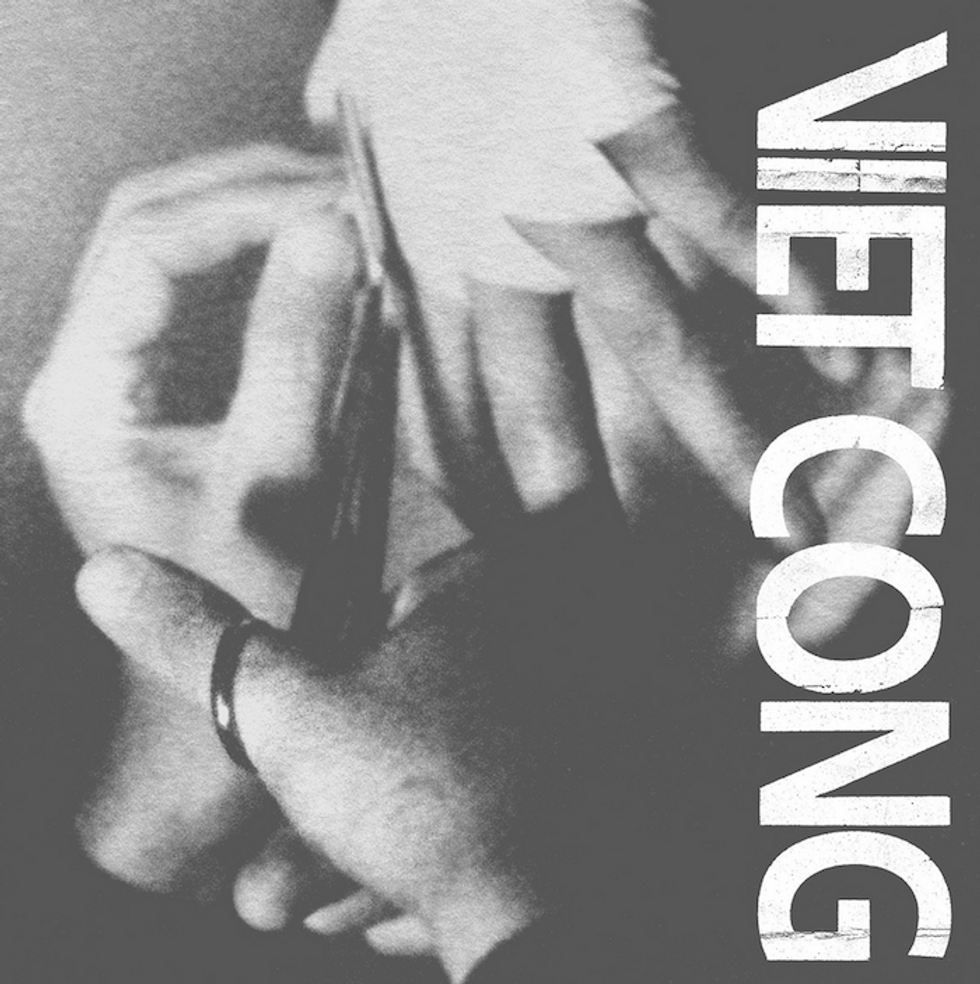 Viet Cong -- Viet Cong
I've preached the greatness of Viet Cong in previous installments of this column, but now that the Calgary outfit's debut full-length has been officially released, it bears repeating. Over the years, the idea of starting an honest-to-goodness post-punk band appeared to be such a well-tread endeavor that the potential to squeeze any remaining juice from that once fertile fruit seemed, well, fruitless. Viet Cong cuts familiarly cold, angular figures, but is suffused with patches of startling pop clarity (single "Continental Shelf"), warped college rock ("Bunker Buster") and foreboding rhythmics ("March of Progress"). Built from the remnants of the great but gone Women, Viet Cong have earned a rare second chance, and haven't squandered a second of it.

Best Tracks


Charli XCX -- "Doing It"
Despite the fact that the bulk of Charli XCX's sophomore album
Sucker
sounded like a long-lost Republica album, it sure did have some pretty flawless singles. Both the effervescent "Boom, Clap" (
now in Japanese
!) and the willfully bratty "Break the Rules" were great in their own respects, but neither could touch "Doing It," an absolutely addictive shout-along club joint that just flat-out sparkles. The good news is that Charli released it as the third single from her hit album this month. The bad news? Some suit decided to tack Rita Ora onto this perfect thing. No matter -- not even everyone's favorite "
stop trying to make her happen
" UK pop star can drag it down an inch. Still, it's best to enjoy "Doing It" unadulterated, unless you're feeling like getting a little weird, in which case feel free to throw on PC Music head honcho A.G. Cook's
recent remix
.
Rae Sremmurd -- "Safe Sex Pay Checks"
Every month needs one solid dumb-out anthem, so it only makes sense to turn to the current ruling princes of the dumb-out, Rae Sremmurd, for a fix. The boyish brothers' debut
SremmLife
is just lousy with them, but "Safe Sex Pay Checks," which finds Slim Jimmy and Swae Lee buying out the bar and going nuts, really hits a sweet spot. Unlike most brainless blasts of energy in this vein, its heart belongs to the turn-up anthems of a bygone era, with "don't stop 'til you get enough!" chants and "ohh-oh" sing-alongs. Add to the fact that getting paid and wrapping it up are two things that almost everyone can get behind, "Safe Sex Pay Checks" has Rae Sremmurd coming off like a Tag Team for the codeine generation.
</div> <br/><b>Mark Ronson -- "Daffodils" [ft. Kevin Parker]</b><br/>Despite the overwhelming success of "Uptown Funk," that inescapable, Bruno Mars-assisted simulacrum of a Morris Day and the Time single that threatens to be as ubiquitous at wedding receptions in the future as it is in movie trailers now, Mark Ronson's <i>Uptown Special</i> was doomed to take some shit. With James Brown xeroxes like "Feel Right," throwaway appearances from Stevie Wonder, a corny narrative arc and the fact that he enlisted Michael Chabon to write lyrics for the damn thing, it kind of deserved some of it. Enter Kevin Parker, frontman for the greatest working psych band in the world, Tame Impala, and you've got my interest piqued. Though Parker lends vocals to two other so-so tracks on the album, it's the undeniable "Daffodils" that's the real keeper here, rubbery and space-y and funky in all the right places.<br/><br/> <div style="text-align: center;"><iframe scrolling="no" src="https://w.soundcloud.com/player/?url=https%3A//api.soundcloud.com/tracks/178052674&auto_play=false&hide_related=false&show_comments=true&show_user=true&show_reposts=false&visual=true" frameborder="no" height="450" width="100%"/></div> <br/><b>Young Guv -- "Wrong Crowd"</b><br/>Young Guv is the brainchild of Ben Cook, who is probably best known as the guitarist for forward-thinking Toronto hardcore lifers Fucked Up. Though he's recorded under various iterations of the name, he's finally readied a proper full-length of power pop gems titled <i>Ripe 4 Luv</i>, out in March on Slumberland Records. "Wrong Crowd" is the first single and closing track from that record, a smooth and swanky seven minute odyssey that recalls Kaputt-era destroyer, complete with a lengthy sax-fortified coda. Pour the brandy and light the Acapulco Gold. <div><br/></div><div><br/></div><div><br/></div><div><br/></div><div><br/></div>