Spring has sprung, and the best music of the month has been more than happy to accommodate the less shitty weather. From cloud-bursting R&B to forward-thinking, candy-coated rap to giddy punk rock, here are the five best albums and the five best songs of April.
Best
Albums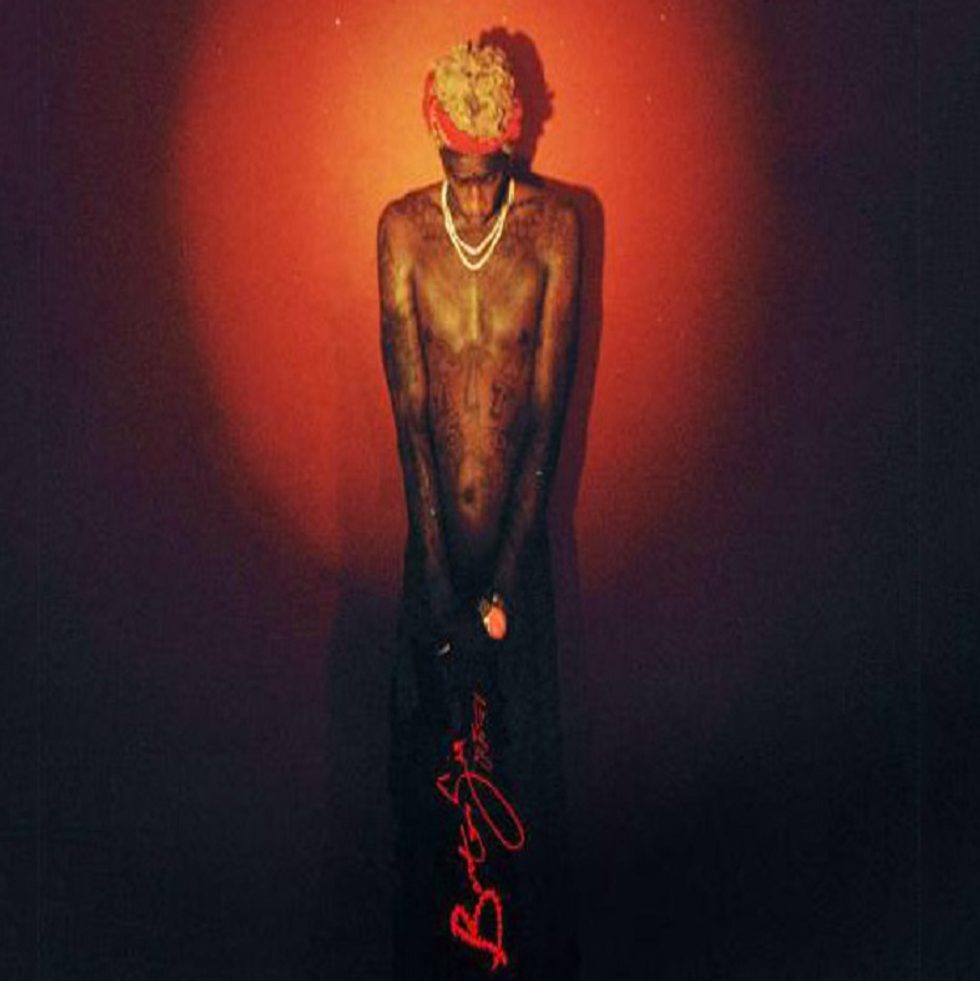 Young Thug, Barter 6
You have to hand it to a guy like
Young Thug
-- he's one of the most (over?) hyped-rappers in the game but still managed to unveil the clearest, most effortless project of his career, as if no one were paying him any attention at all. Bookended by two of the best things he's ever done, the marvelously alien opener "Constantly Hating" and the virtuosic closing bid "Just Might Be," Thug uses the space in-between to make a convincing bid for rap's most vital new voice. But most of the talk surrounding
Barter 6
threatened to upend the actual music on the mixtape before anyone even had the chance to hear it. Originally titled
Carter 6
, both a jab at and an homage to Thug's idol Lil Wayne (whose
Tha Carter V remains bound and gagged
in label red tape), a potential lawsuit resulted in the title being changed to
Barter 6
(a result of Blood gang members' fondness for changing Cs to Bs).
Barbs
between the two rappers, both overt and subliminal, were traded. But the strange beef the tape's mere existence created doesn't define it or detract from it whatsoever, save for the fact that Wayne's creative DNA is all over it. It does, however, provide a crucial narrative to help contextualize its importance beyond being an impressive hour of music:
Barter 6
isn't about killing your idols, or even besting them. It's about transcending them.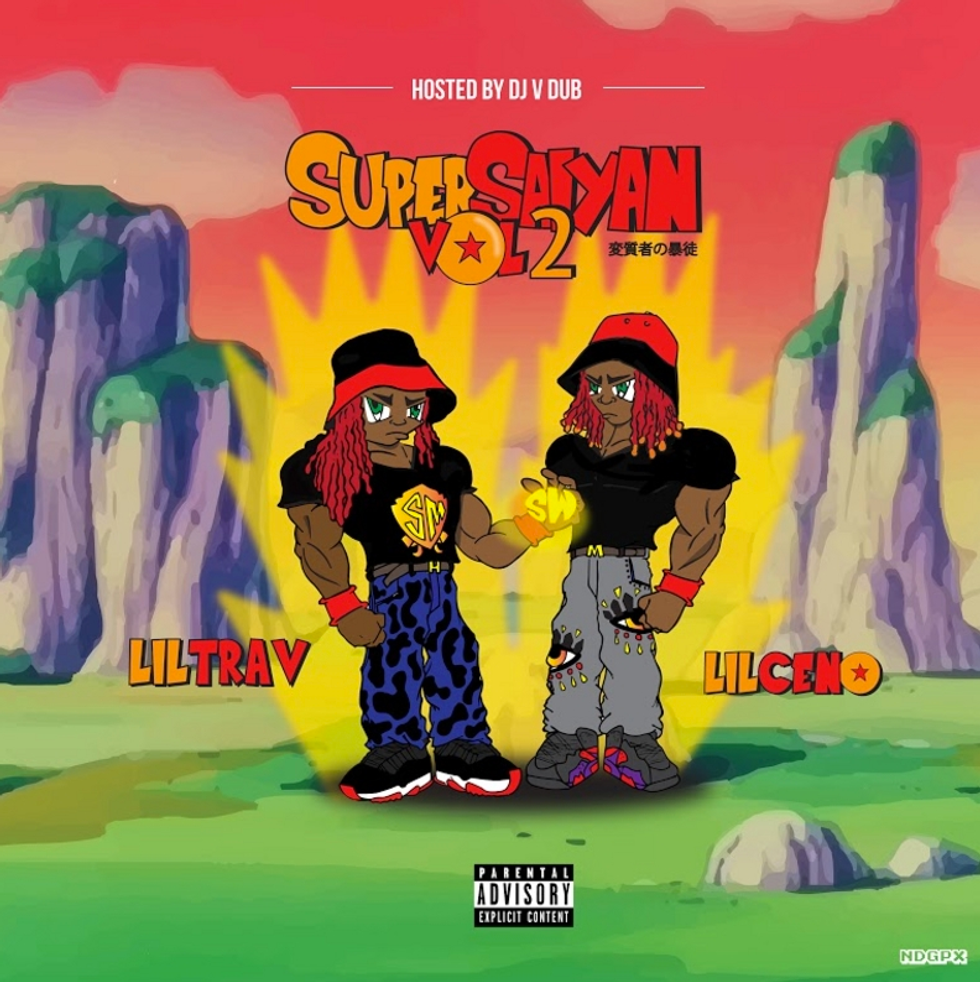 Sicko Mobb, Super Saiyan Vol. 2
If two sentient Pokémon went in on a baggie of cheap speed together and decided to record an hour's worth of hyper-colorful rap music, the resulting effort would probably be, for all intents and purposes, unlistenable. And yet, here we have Lil Trav and Lil Ceno, who make up Chicago bop outfit Sicko Mobb, and whose second mixtape in as many years,
Super Saiyan Vol. 2
, is some of the most addictive and flat-out joyful music you're likely to hear this spring.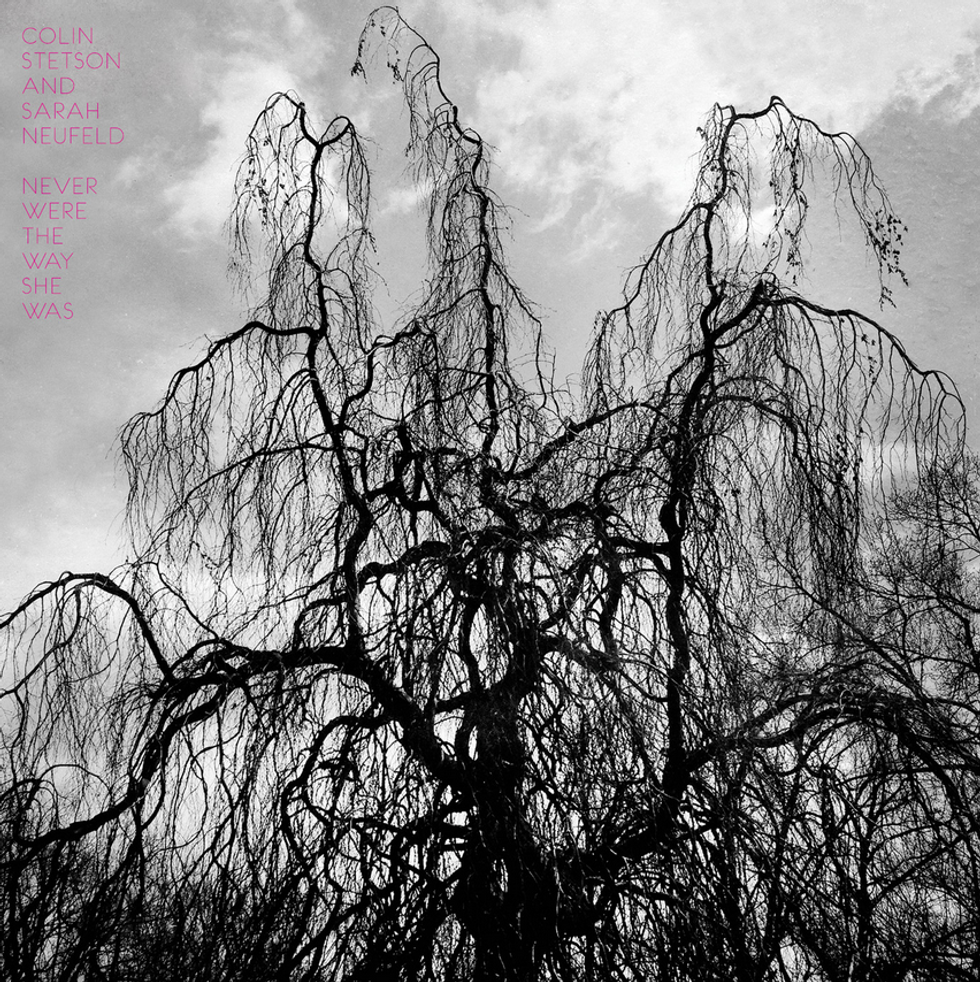 Colin Stetson and Sarah Neufeld, Never were the way she was
Saxophonist Colin Stetson and violinist Sarah Neufeld have both day-jobbed it as auxiliary members of Arcade Fire, but after working together on the soundtrack to the 2013 film
Blue Caprice
, the two decided to keep the ball rolling and record a joint LP all of their own. Stetson, whose avant-garde solo recordings are in a class of their own, collaborates famously well (he's recorded with the likes of Bon Iver and Tom Waits), and it shows on the darkly magnificent
Never were the way she was
. Neufeld's violin is a bright and nuanced foil to Stetson's fluttering skronk, and witnessing the pair defy the limitations and conventions of their instruments is a transportive experience.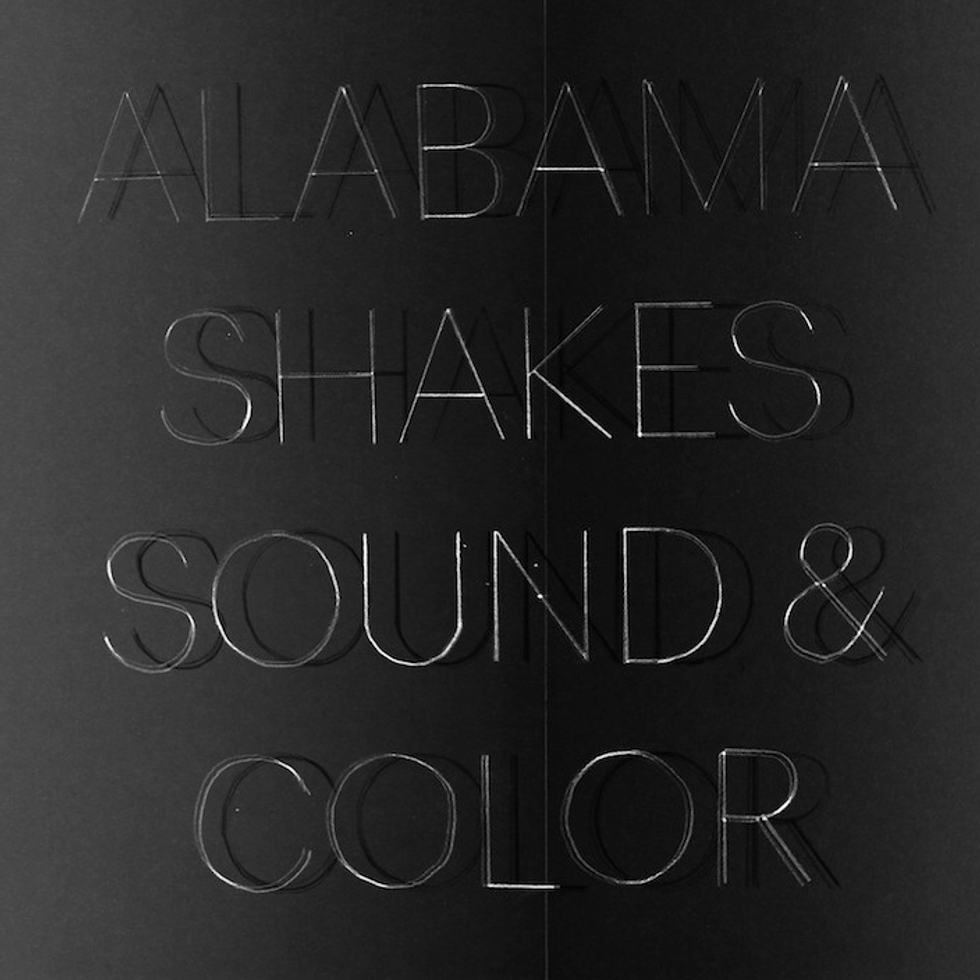 Alabama Shakes, Sound & Color
For a band that once seemed doomed to only be recognized as a "festival act" or, much worse, an obvious opener for the Black Keys, Alabama Shakes'
Sound & Color
is a breakthrough and a revelation. What could be considered over-stuffed -- everything from funk to punk to gospel to classic rock is on display, sometimes all in the span of a minute -- instead reads as fresh and exciting thanks to inventive compositions and a tangible soulfulness.
Sound & Color
is bursting with ideas, from the Zep ambitions of "Dunes" to the heavy metal blues of "Future People" to the rock odyssey "Gimme All Your Love," all of which are anchored by Brittany Howard's idiosyncratic but arresting vocal takes. Plus, it boasts the best sounding drums of the year so far.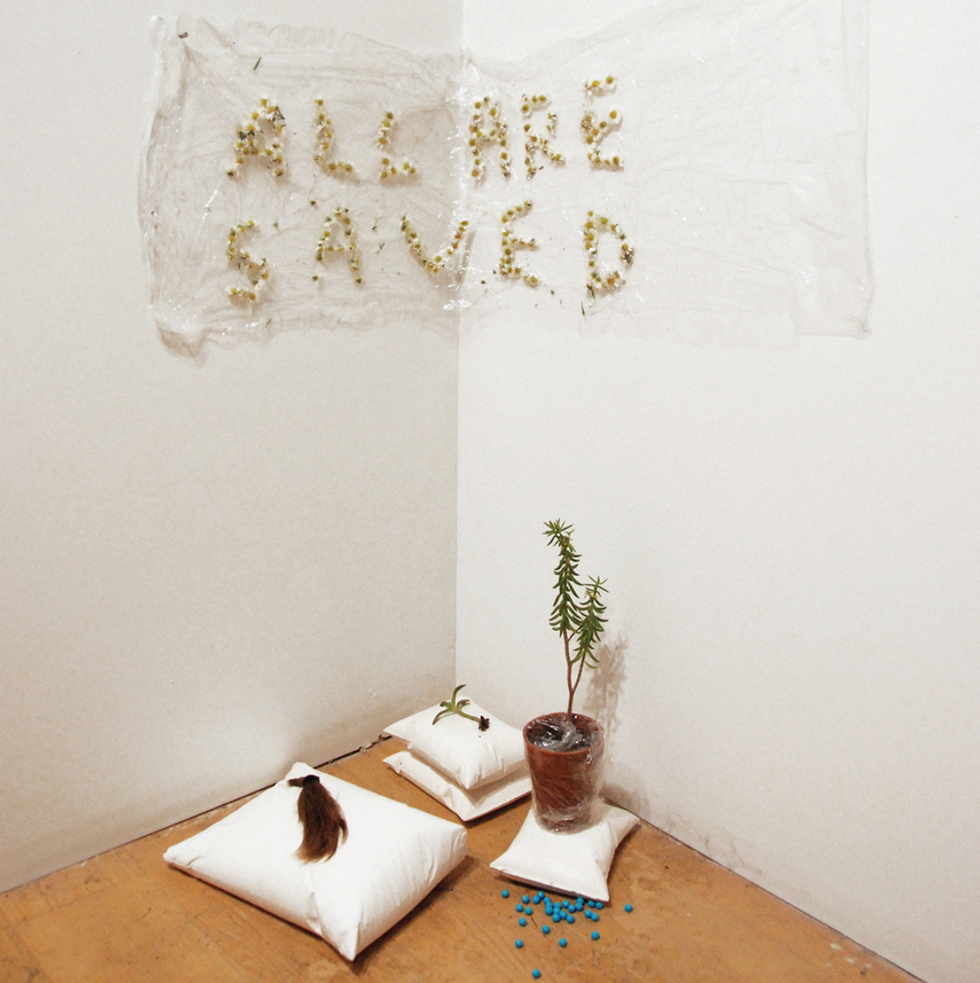 Fred Thomas, All Are Saved
While it might seem odd for a record concerning life's insecurities, doubts and mistakes to call itself
All Are Saved
, Ann Arbor indie rock fixture Fred Thomas' new solo release is really about redemption. Thomas is a wonderful storyteller, and though he often relies on small moments and daily minutiae to tap into rich, often scary emotional universalities, his unflinching honesty is what makes
All Are Saved
such an engrossing listen. Like listening to music in your high school bedroom and being convinced that whoever was coming through your headphones could literally see inside your head, Thomas' ability to connect on that gut level feels like a salvation of its own.
Best Tracks
</div> <br/><b>Tame Impala, "Cause I'm a Man"</b><br/>After offering two near-perfect psychedelic rock records, Australia's Tame Impala are ready for something a little bit different. "Cause I'm a Man," the first single from the forthcoming <i>Currents</i>, still retains the same kind of lucid dreaminess that the band cut their teeth on, but it's pretty clear that Kevin Parker and company have their sights set on more ambitious, festival-ready fare. After just one brush with this irresistibly humid slab of slow-motion blue-eyed soul (which owes more than a little bit of credit to the Delfonics), it's hard to think of anything else worth listening to on a summer night.<br/><br/> <div style="text-align: center;"></div> <br/><b>iLoveMakonnen, "Whip It (Remix)" [ft. Migos and Rich the Kid]</b><br/>To say that I'm not quite sold on recent OVO signee iLoveMakonnen would be something of an understatement. The rap renaissance man's latest mixtape <i>Drink More Water 5</i> is occasionally charming but largely unfocused, a natural byproduct of a guy who hasn't quite yet found his voice and is scrambling to do so. But there's no denying that Makonnen has a keen ear when it comes to hooks, first evidenced on the now eternal "<a href="https://www.youtube.com/watch?v=avFq9errZCk">Tuesday</a>." While the repeat-worthy "Whip It" remix might not be as radio-ready as "Tuesday," it's almost as undeniable. The acrobatic guest spots and perfectly over-the-top keys certainly help, but in the end, it's all about that hook. Rarely has learning how to cook base sounded so joyful.<br/><br/> <div style="text-align: center;"><iframe scrolling="no" src="https://w.soundcloud.com/player/?url=https%3A//api.soundcloud.com/tracks/197840121&auto_play=false&hide_related=false&show_comments=true&show_user=true&show_reposts=false&visual=true" width="100%" frameborder="no" height="450"/></div> <br/><b>Protomartyr, "Blues Festival"</b><br/>In which your favorite band's favorite band, Detroit's very own Protomartyr, chug through four minutes and thirty seconds of searing, sneering punk rock, all while rattling off every conceivable reason why you shouldn't join a band. And yet, the warning feels doomed to go unheeded: Not when something sounds this tough, not when something feels this urgent, and certainly not when you have <a href="http://www.npr.org/blogs/allsongs/2015/04/13/399355188/hear-protomartyrs-new-song-with-the-breeders-kelley-deal">Kelley Deal along for the ride</a>.<br/><br/> <div style="text-align: center;"></div> <br/><b>Titus Andronicus, "Dimed Out"</b><br/>Not a moment too late, New Jersey punk rock saviors just dropped the new single from their forthcoming fourth album on the last day of the month. After the somewhat lackluster 2012 <i>Local Business</i>, the Replacements-y "Dimed Out" suggests that Titus Andronicus are a band reinvigorated, channeling the same kind of vim and vigor that made their breakthrough <i>The Monitor</i> a modern classic. <div><br/></div>
You May Also Like