As far as premature "song of summer" bids go, we could do a lot worse than the Jamie xx, Young Thug and Popcaan team-up "I Know There's Gonna Be (Good Times)" (which is capital-G great, but not the best thing on Jamie's luminous
In Colour
) or Fetty Wap's inescapable "Trap Queen" (though in all honesty, "Show You" is probably better). But May has just wrapped up, summer hasn't even officially started, and we have a lot of ground to cover and here's a good a place as any to start.

Best
Albums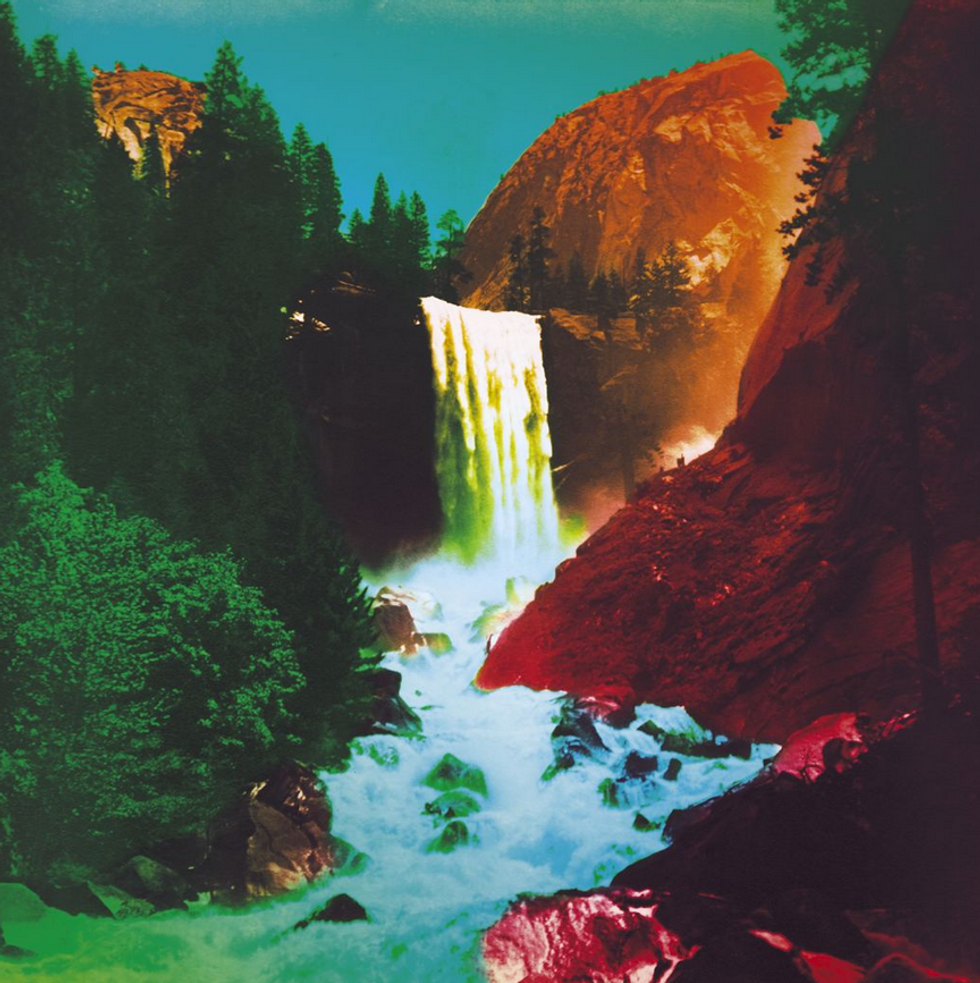 My Morning Jacket -- The Waterfall
Outside of diehard Bonnaroo faithfuls and fanatical
Basement Tapes
bootleg obsessives, a lot of people gave up on My Morning Jacket. After the success of their dizzying, genre-bending high-water mark
Z
, the band went even further left with the groove-focused
Evil Urges
(which is much better than most gave it credit for at the time), only to all but stall-out on 2011's forgettable
Circuital
. The perceived lack of pressure this time around seems to have been a much welcome boon, because with
The Waterfall
, Jim James and company seem as confident as they ever have been, deftly condensing all the aspects of their musical personality and introducing a few crucial new kinks. Far from a good-time rock record (though it often sounds like one), there's a hurt and meanness to the
The Waterfall
that makes it their richest, most slyly complex recording since
Z
. From the rousing "Big Decisions" to the starlit soul of closer "Only Memories Remain," My Morning Jacket reminds us that, as one of the best big-tent American rock bands we have, there is life beyond the Superjam.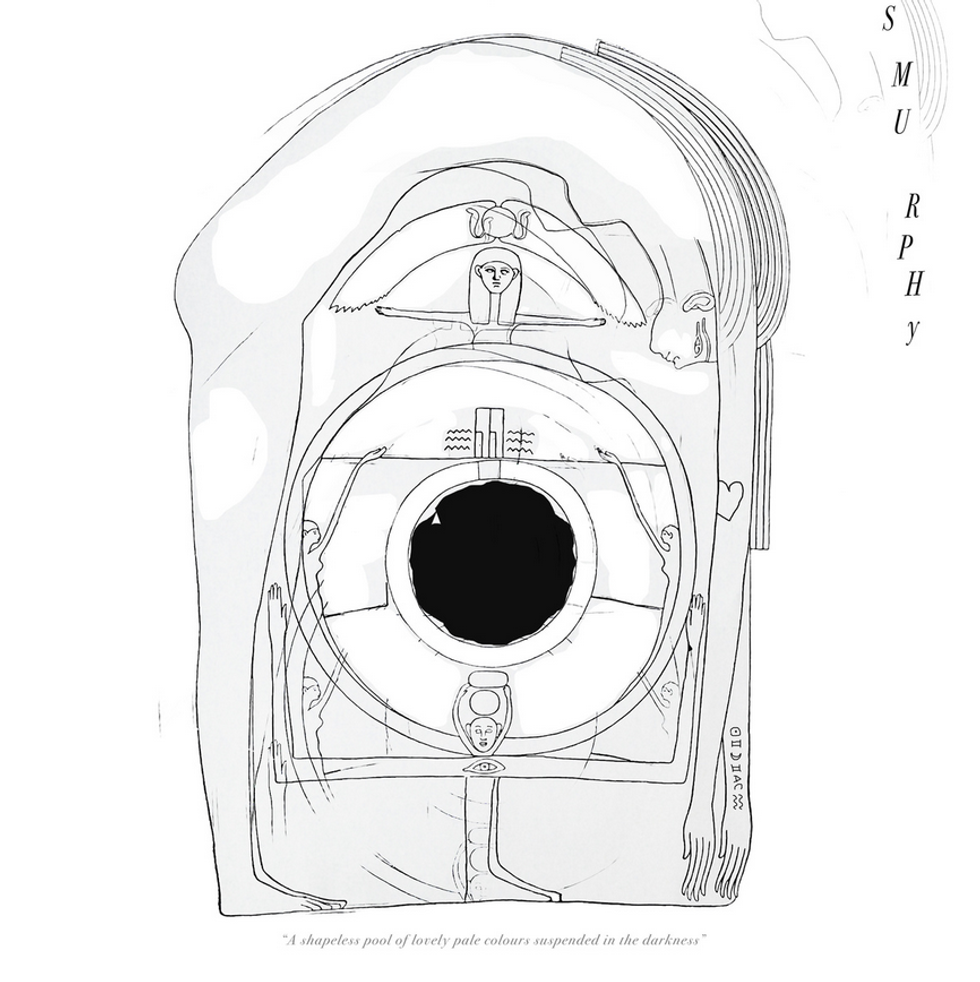 Smurphy -- A Shapeless Pool of Lovely Pale Colours Suspended in the Darkness
Trying to describe Mexico City producer Jessica Smurphy's new album is no east feat. Like so many truly original pieces of work, it seems to be a lot all at once, and almost nothing at all. Confounding as it compelling,
A Shapeless Pool of Lovely Pale Colours Suspended in the Darkness
isn't terribly accessible at first blush -- in fact, it almost feels like Smurphy is giving her listeners a cold shoulder in favor of retreating into her own headspace, like a strange PC Music offshoot for manic depressives. But with a little time, it begins to show its true colors through quirky percussion (the errant scuttle of some mechanical arthropod, for example), alien vocal incantations and texturally degraded loops. At times, the record can feel like it's getting away from Smurphy, and she's doing her best to try and control her malfunctioning gear. But in these moments of controlled chaos come moments of clarity, beauty and humor, like on "Aquarius Risinn," which sounds like a chopped-n-screwed Portishead. By the time you're finished, you can't but feel a little bit dumb trying to explain it. Because sitting right in front of you the whole time was the album title, which is pretty much the only logical way to describe this thing.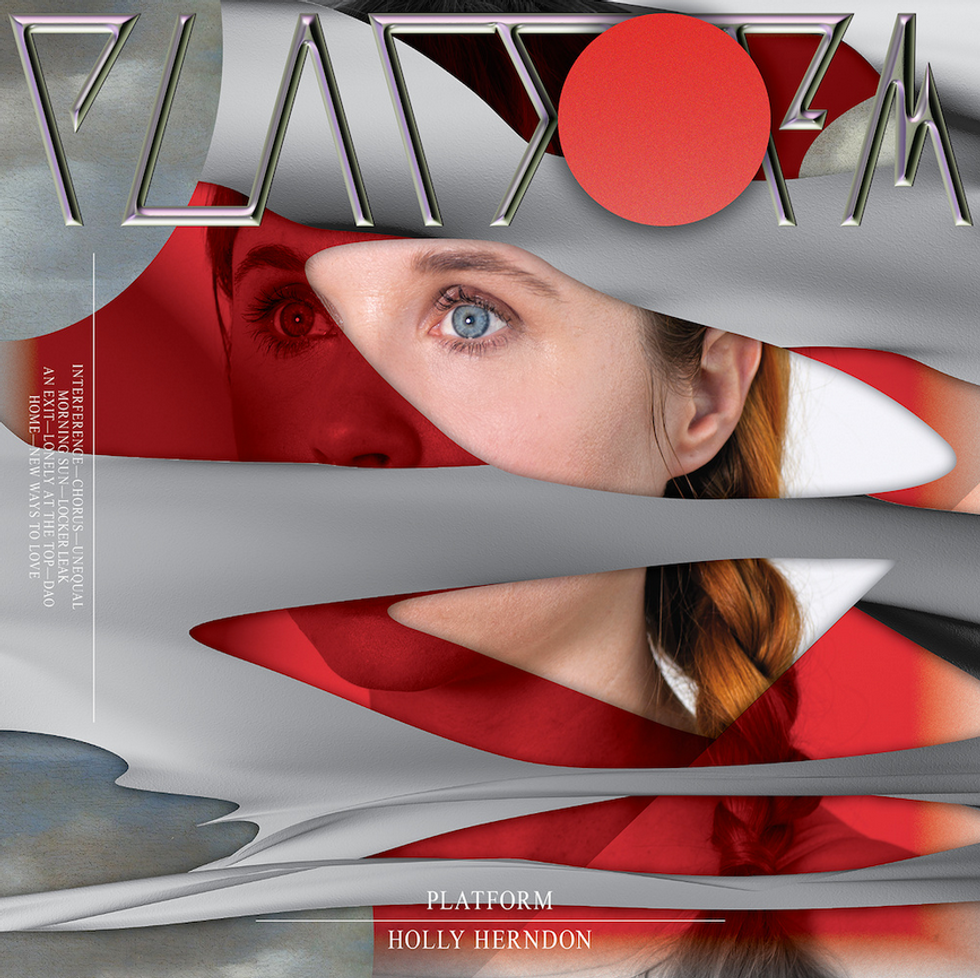 Holly Herndon -- Platform
Unlike her contemporary Smurphy, Holly Herndon is more forthcoming with her intentions. Her beautifully splintered new album
Platform
deals with the rapidly shrinking gap between what it means to be human and what it means to be machine, with results that make
Ex Machina
look more than a little rudimentary. Using found sounds from her daily life and an extensive group of collaborators,
Platform
works just as well as an art installation (see the creepy, futuristic sonic infomercial "Lock Leak") as it does a pop record (the equilibrium-fucked single "Chorus"). Too bad Philip K. Dick wasn't around to hear it.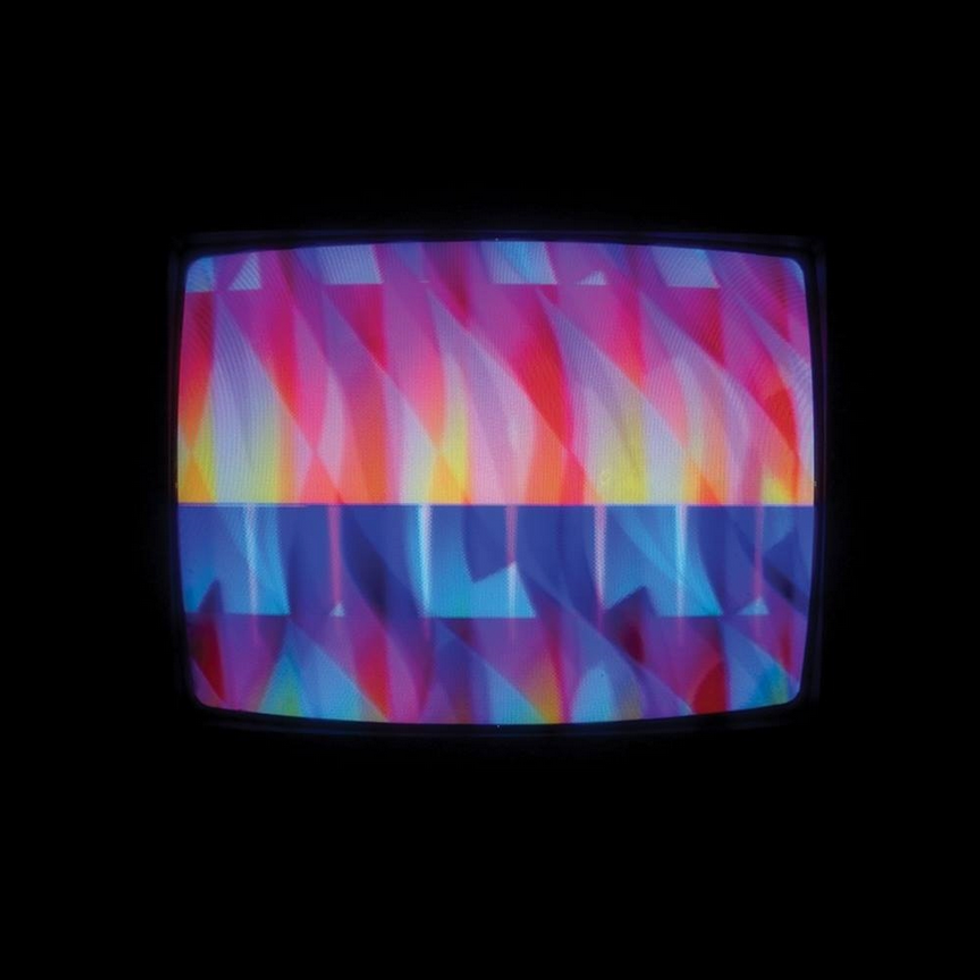 Bitchin' Bajas -- Transporteur EP
A lot of people approach ambient music from a purely functional standpoint: For relaxation, for powering through a deadline (oh hey!), for yoga. And the music that Chicago electronic trio Bitchin' Bajas makes can be used for all of those things, especially their New Age-y 2013 release
Bitchitronics
(their first for Drag City). But new EP
Transporteur,
which functions more like an album thanks to its lengthy four sections, feels like a step in a more approachable direction. The aptly-titled "Marimba" vibrates with a curious, almost nervous energy, while closer "No Tabac"'s handclaps and horn skronk create something borderline funky. A welcome testament to the versatility of ambient.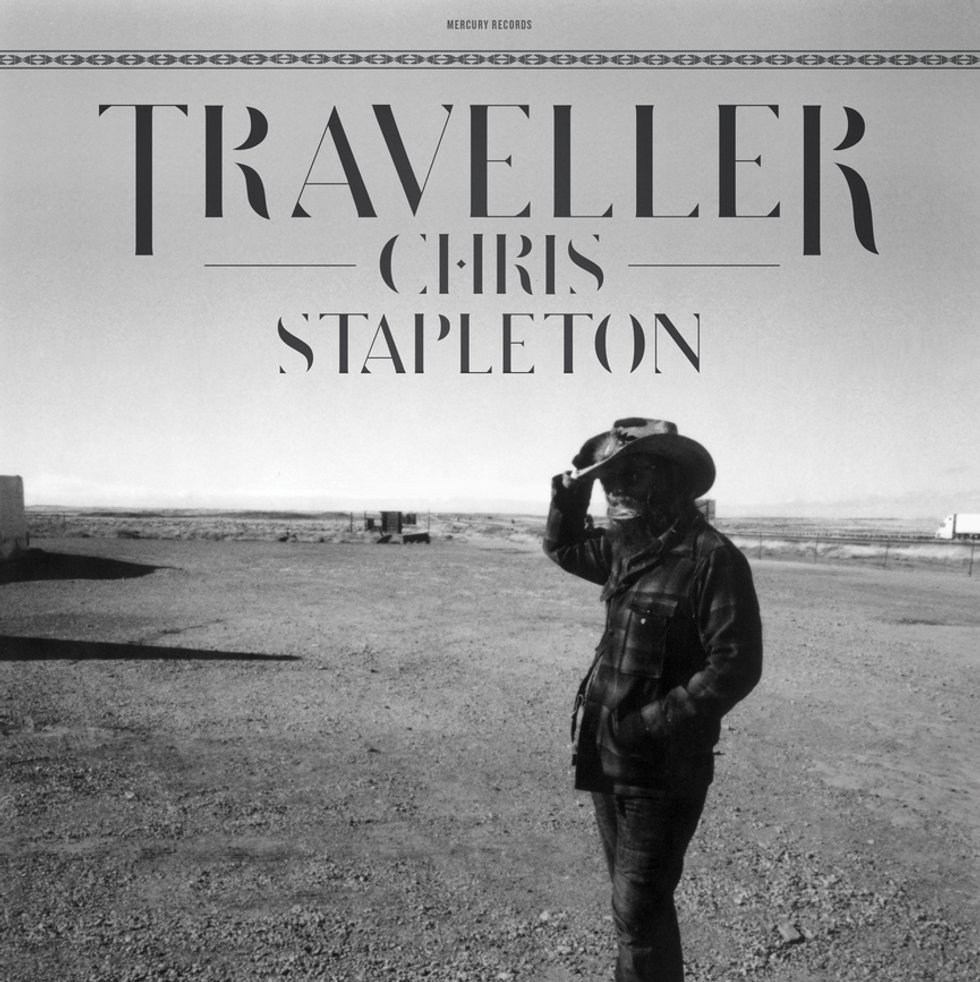 Chris Stapleton -- Traveller
It's no secret that in the past few years, country music has infiltrated pop music in a significant way. And though you might not know the name, Chris Stapleton is responsible for a chunk of its steadily growing mainstream relevance, having written songs for everyone from George Straight to Darius Rucker (he's even dipped into the risible sub-genre of "bro-country," penning tracks for the likes of superstars like Luke Bryan). But on his debut album
Traveller,
Stapleton is all about authenticity, offering a radio-friendly take on outlaw country. From his unruly mane to his excellent take on David Allan Coe's "Tennessee Whiskey," Stapleton feels like the real deal.
Best Songs
Passion Pit, "Where the Sky Hangs"
Released at the end of April, Passion Pit's new album
Kindred
made less of a splash than it probably should have. Granted, it didn't have the festival-ready immediacy of the Michael Angelakos-helmed project's 2012 breakthrough
Gossamer
, but the past month has proven that
Kindred
is a substantial grower. The best piece of supporting evidence to that claim is probably "Where the Sky Hangs," a Hall & Oates-styled soft rocker with a memorably melancholy boogie. It has all the open-hearted earnestness you'd expect from Passion Pit, but driven home in a much lower gear. Restraint is a good look on them.
</div> <br/><b>Little Mix, "Black Magic"</b><br/>Little Mix have been a thing for a few years in the UK (they were the first group act to win "The X Factor"), but never managed to garner any name recognition in the States (save for maybe member Perrie Edwards, who is engaged to former One Directioner Zayn Malik). But "Black Magic" might change that, a modern take on '90s girl-power tropes that comes off with a familiar, effortless charm. Bonus points for big-upping <i>The Craft</i> in the video.<br/><br/> <div style="text-align: center;"></div> <br/><b>Neon Indian, "Annie"</b> <br/>Though it may be too early for a reassessment of chillwave -- the often unfairly maligned mid-to-late-00s niche genre movement -- it's always been obvious that Alan Palomo, aka Neon Indian, was the best thing to come from it. Not only do his first two albums hold up extremely well, we now have "Annie," a new single that finds Palomo toying with ragga rhythms and '80s new wave radio hooks. And it kind of sounds like Toto? Trust us, it's a good thing.<br/><br/> <div style="text-align: center;"> </div> <br/><b>Boogie, "Oh My"</b><br/>The first thing you see in the video for Boogie's atom-smashing new track "Oh My" is the Compton rapper cracking his neck. It's a classic "I got next" look, but based on the sheer strength of "Oh My," that subtle but telling little introduction feels justified. That said, it remains to be seen if Boogie has the stuff to become a great rapper, but it would be difficult for anyone -- and a newcomer in particular -- to try to rise above Jahlil Beats concrete-cracking production and that simple but irresistible hook. Here's hoping it gets the traction it deserves.<br/><br/>