We've officially made it through the first quarter of 2015, and you have to admit, it's shaping up nicely.  Despite giving us yet another unnecessary streaming option and rendering the concept of the "surprise album" all but moot, March hooked us up with some really good (but often very dark and complicated) music. So here it is, the five best albums and the five best tracks of March 2015.


Best
Albums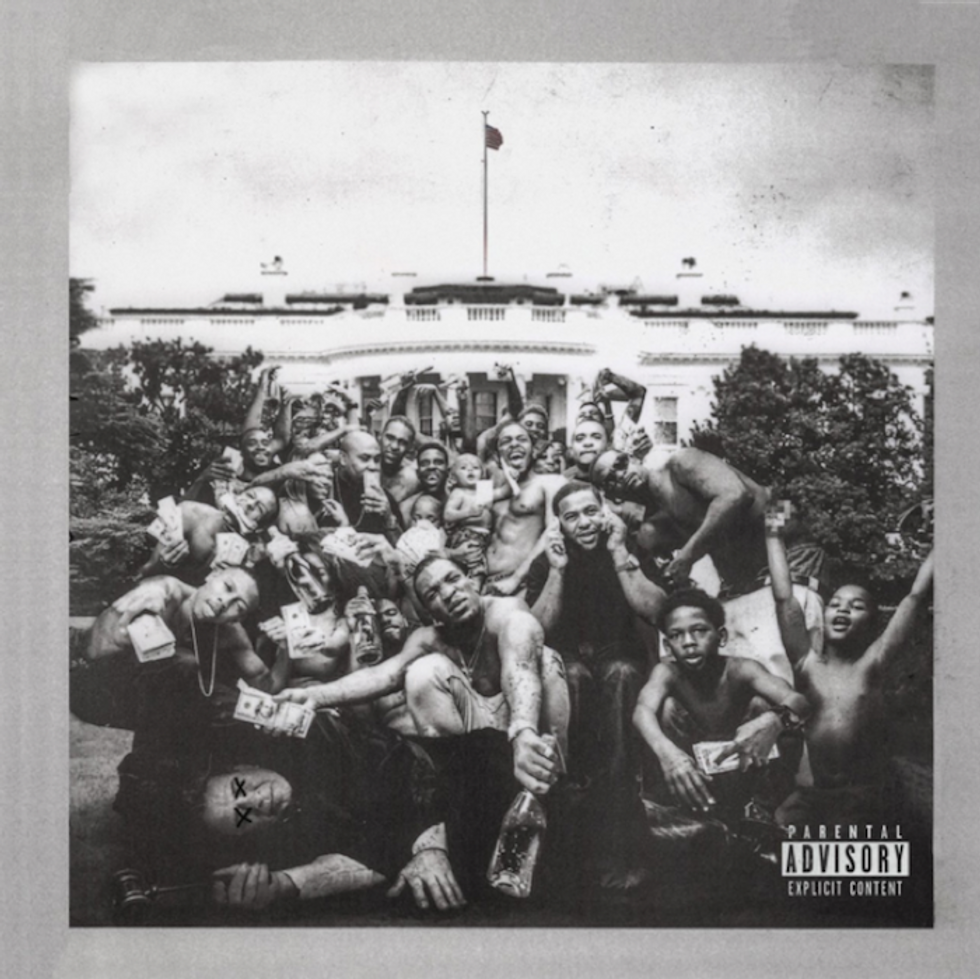 Kendrick Lamar -- To Pimp a Butterfly
For me, the lead-up to the Great American Rap savior Kendrick Lamar's sophomore full-length,
To Pimp a Butterfly
, was filled with feelings of guilt, not excitement. Guilt for disliking the saccharine self-empowerment ode "i." Guilt for being turned off at the meandering jazzbo calisthenics of "Untitled," a song he debuted on
The Colbert Report
(but didn't make the album). Guilt from the fact that I was feeling apprehensive about the whole thing while everyone else was chomping at the bit to get their hands on it (it was released as a surprise on iTunes one week before its scheduled date). And, ultimately, guilt at the fact that, after letting it sit in my Recently Added folder for a day or two before taking it out on a bus ride to the doctor's office, I ever doubted its greatness in the first place.
The idea of an "instant classic" strikes me as dismissive in the case of
To Pimp a Butterfly
, and though the overzealous were quick to call it just that, granting it that kind of instant approval is to ignore what a proud mess it is. The fact that he could so easily slip and fall during this 90 minute high wire act -- into Soulquarian territory (he's never far from a jazz trio at any point on the record), into ham-fisted proselytizing ("i" here is wisely augmented and blended into a sweaty live address to a crowd by Kendrick that works both as an indictment of the behaviors and attitudes that necessitated "i" in the first place and of the song itself), into dangerously ambitious self-aggrandizement (an interview between Kendrick and Tupac Shakur that closes the album, made possible by cut-and-pasted audio of the late rapper, should be a total stunt, but ranks as one of the most moving things likely to be recorded this year) -- is what makes
TPaB
such a human and exciting piece of work. There is no blanket statement here, but instead a series of complicated, amazing moments that offer more questions than answers, especially concerning black America and Kendrick's place in it as both an artist and a person. It's as musically dichotomous as it is lyrically (hopping from G-funk to jazz to everything in-between) in ways that suggest that someone might have told him this kind of overreach might not be the best look -- like, maybe don't include the slam poetry bit as the second track? And I'm sure Kendrick thought about that for a minute, said "fuck it," and shot for the moon anyways. But it's this kind of thinking that makes Kendrick Lamar's vision such an exciting one, because it's so uncompromising and so unafraid of failure, which looms as large as the devil does over the whole of
To Pimp a Butterfly
.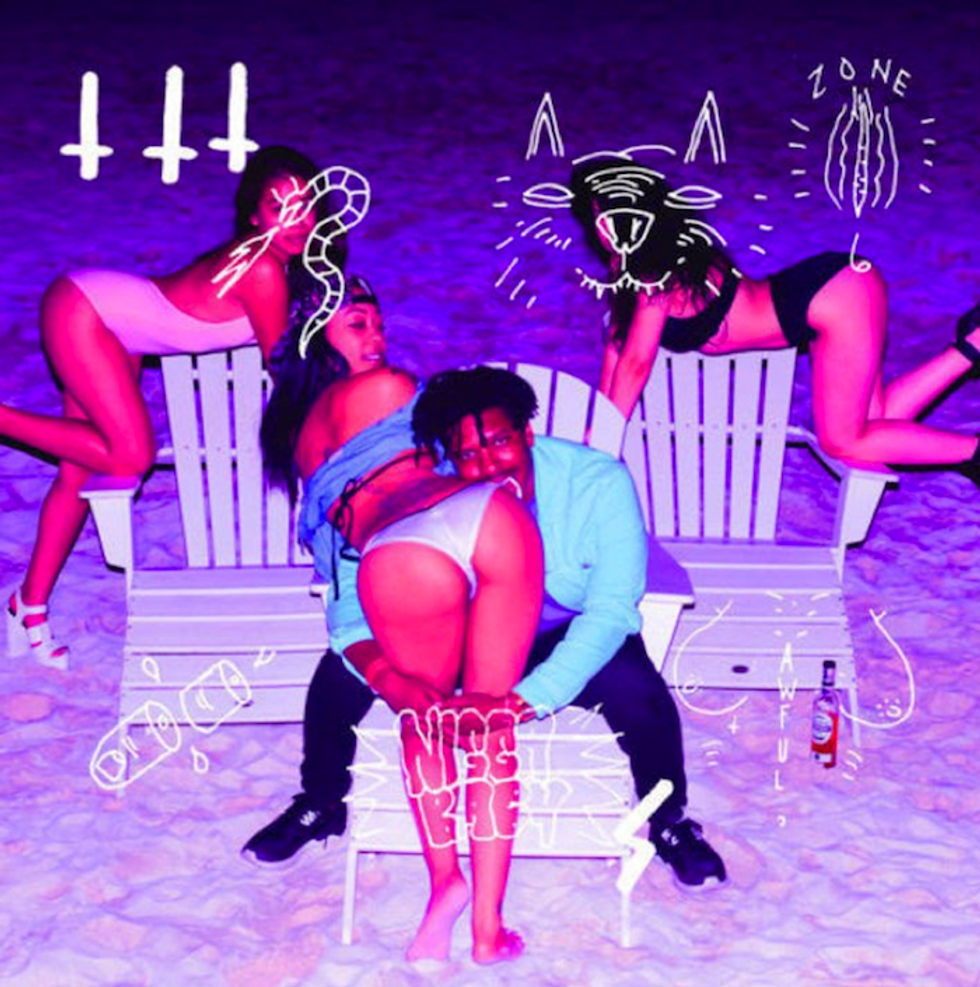 Father -- Who's Gonna Get Fucked First?
Too Drunk to Fuck was already taken and Too Leaned to Fuck just doesn't have the same homophonic ring to it, so
Who's Gonna Get Fucked First?
is probably the next-best title for left-field Atlanta rapper Father's new mixtape. Humid and uncomfortably horny as a fifth period Geometry nap boner,
Who's Gonna Get Fucked First?
is the musical equivalent of a teenage boy whispering sweet nothings to the disintegrating magazine underneath his mattress. Marvel at "BET Uncut," which feels like a rough translation of that
Exorcist
conversation Neve Campbell and Skeet Ulrich have in
Scream
. Dumb out to the minimalist horrorcore of "Everybody In the Club Gettin' Shot." Spend a few extra minutes in the shower to "Spoil You Rotten." X-Rated but never grotesque, funny but unflinchingly deadpan, yet ultimately elusive -- we never do get to find out who gets fucked first. My best guess is Father.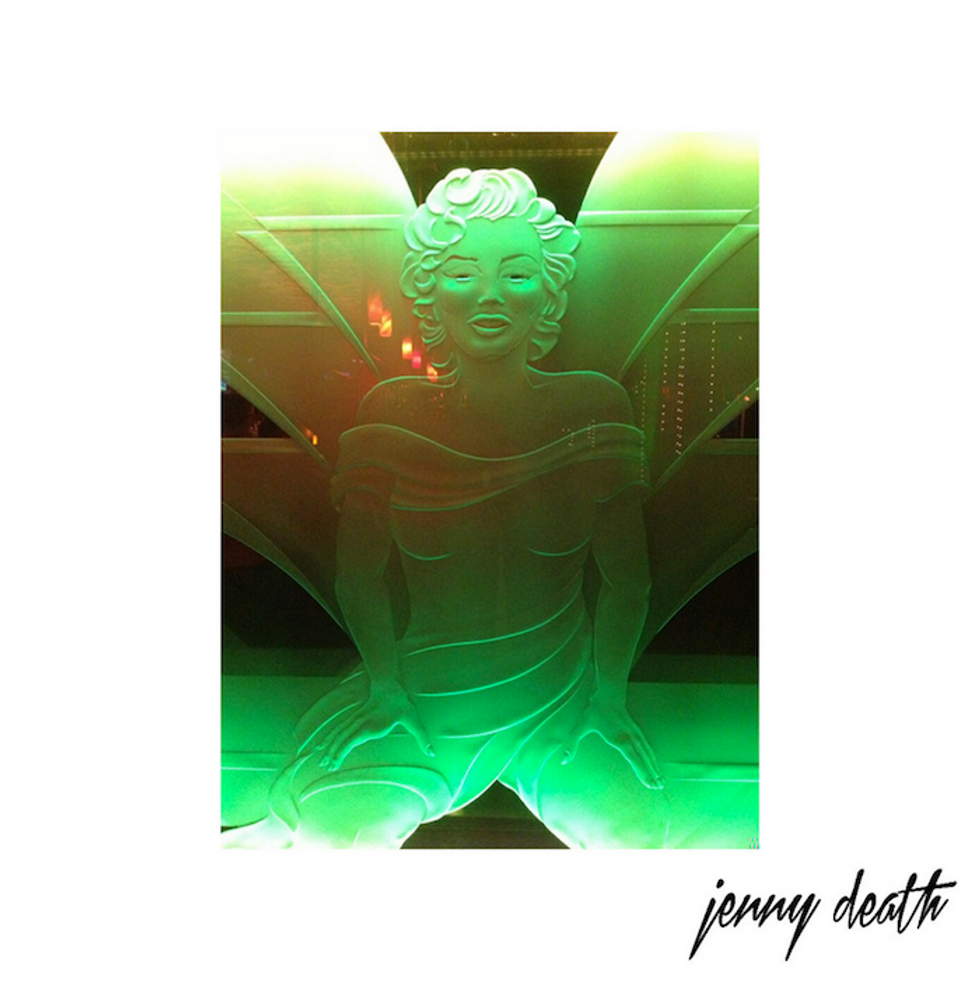 Death Grips -- Jenny Death
Yes, these assholes again. But whatever you may think of provocateur spazz-rap face-breakers Death Grips -- who have pulled every stunt in the book from fake suicide notes, fake concert appearances and fake break-ups -- the duo of Zach Hill and Stefan "MC Ride" Burnett still have some great music left in them. Though last year's Ride-less Fashion Week and the Björk-sampling
Niggas On the Moon
suggested that Death Grips' demise was a blessing even for fans,
Jenny Death
hints that giving Death Grips a second (or third, or fourth, or who gives a fuck at this point) chance is a good idea. Nodding to classic rock and thrash, Death Grips sound as brash and frightening as they did on the still-great
The Money Store
, like on the 24 slot-car pileup of "Inanimate Sensation" and the headbanging "Turned Off." Proof that, like some of some of the best bands, it's OK to hate them and love them.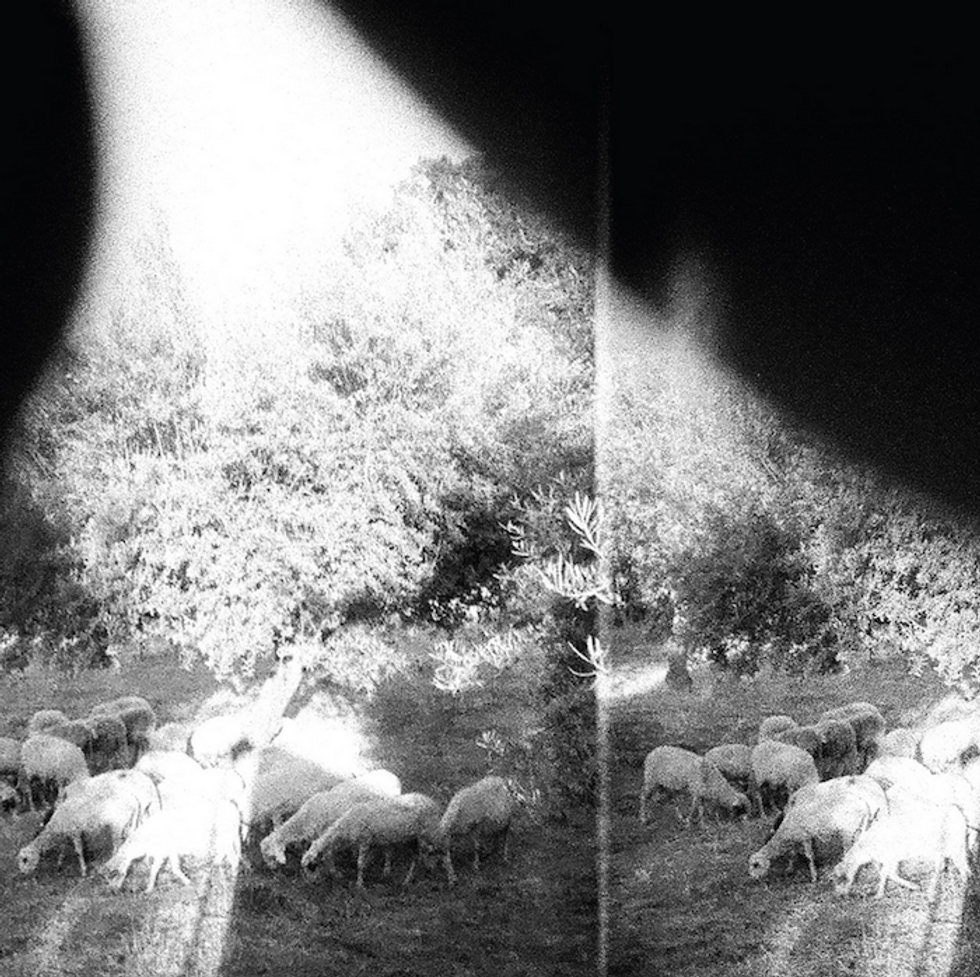 Godspeed You! Black Emperor -- Asunder, Sweet and Other Distress
Very few bands can make their second worst album and still have it sound better than 95% of what's out there. For the highly influential instrumental Montreal band Godspeed You! Black Emperor, that album comes in the form of
Asunder, Sweet and Other Distress
, released only a few years after their monumental comeback record
Allelujah! Don't Bend! Ascend!
. With
Asunder
, the band mostly forgoes their trademark builds and releases and instead oscillates between drone and pummel, still coaxing out all the wonder and dread they're capable of, albeit in heavier ways. The great thing about a band like GY!BE is that they're so consistent and singular in vision, picking a favorite is purely personal. And while some may find
Asunder
a bit slight in comparison to the rest of the catalogue, the fact of the matter is that we now have another GY!BE album to listen to, and the world is better for it.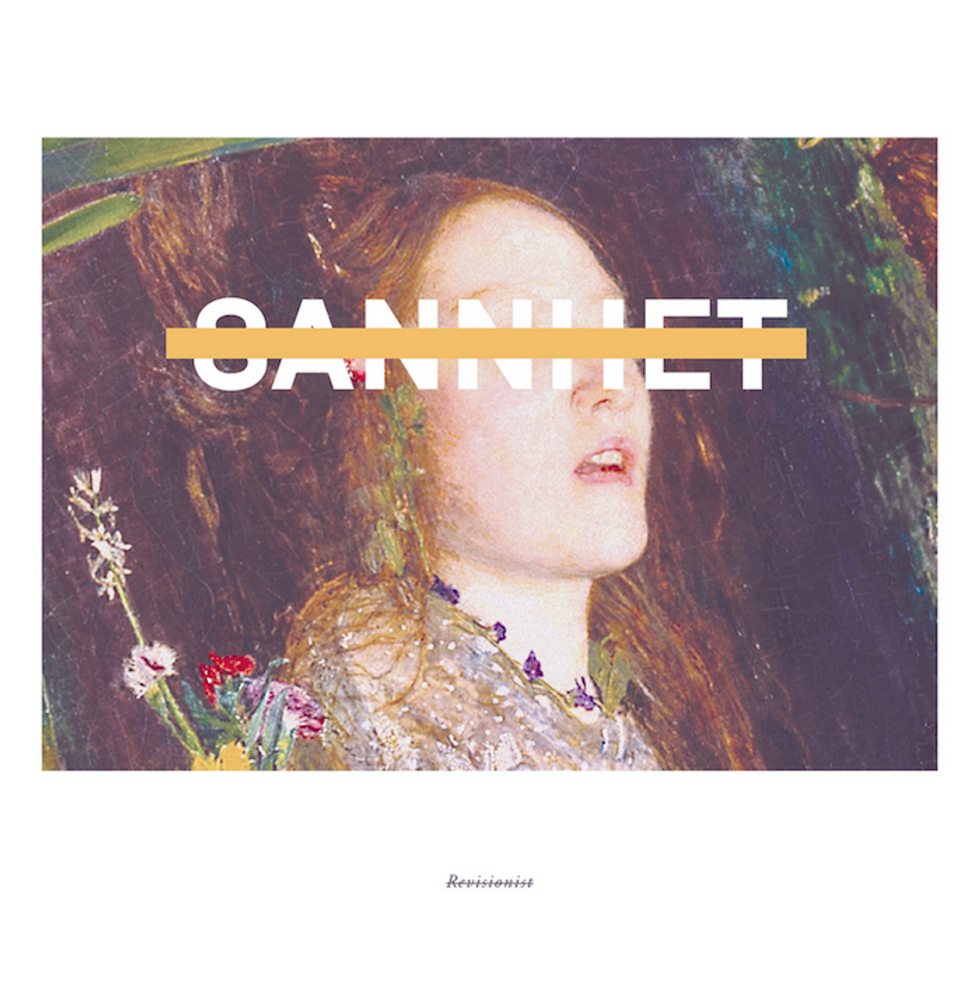 Sannhet -- Revisionist
Speaking of pummel, if you really wanted to drive home the gloom and slush of winter's final month, Brooklyn instrumental metal trio Sannhet were there to lend a hand. On
Revisionist
, the band's second album, Sannhet make a fine case for "metal for people who don't listen to metal," offering nine gritty tracks that show off the band's impressive gift for rhythm and heft. Though it's unlikely they'll ever see the kind of crossover success as a band like Deafheaven has (they're far less "pretty"),
Revisionist
is a great thinking person's rock record, and one that should fare just as well in the stifling, awful heat.
Best Tracks
</div> <br/><b>Meek Mill -- "Monster"</b><br/>Meek Mill is having a pretty good month so far. After doing a five-month prison bid for parole violation, the Philadelphia rapper is free and back in the studio (not to mention, it would appear as if he's landed himself a <a href="http://www.bet.com/music/photos/2015/03/couple-cam-nicki-minaj-and-meek-mill-s-best-instagram-photos.html">pretty cool new girlfriend</a>). Of the recent fruits of his labor is "Monster," which is not only one of the best street singles of the year, it's one of the best rap singles of the year, period. Over Jahlil Beats' smash-the-Mulsanne-into-the-divider production, Mill reinstates himself with such breezy bravado that every other rapper has officially been put on high alert. Plus the hook is nuts.<br/><br/>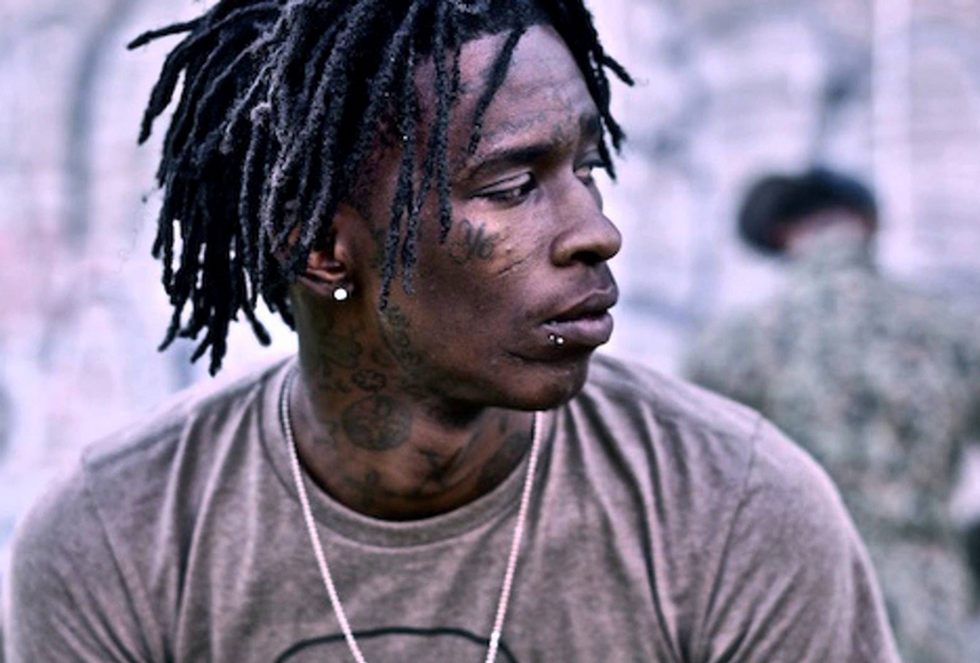 <b>Young Thug -- "Just Might Be"</b><br/>Enigmatic Atlanta rapper Young Thug's new track "Just Might Be," which may or may not appear on his courageously titled forthcoming <i>Carter VI</i>, is made of the stuff that got people so excited about the Roger Rabbit-voiced fashion plate in the first place. There's a lot riding on Thug these days, but the press' hyperbolic foaming over the 23-year-old all feels justified here. A study in what a rap vocal performance can be (and, in the future, more often will be) without sounding gimmicky, Thug raps like a Newton's Cradle made out of Super Balls over Wheezy's (with an "H") lonely, forlorn production. Weird, wild stuff. [<i>Note: Unfortunately the stream has been pulled.</i>]<br/><br/> <div style="text-align: center;"></div> <br/><b>Courtney Barnett -- "Depreston"</b><br/>Courtney Barnett has a wonderful eye for detail. The Aussie singer-songwriter's almost too-perfectly titled debut album <i>Sometimes I Sit and Think, and Sometimes I Just Sit,</i> is full of everyday ephemera, but she's able to harness life's little throwaway moments in ways that are revelatory. Take single "Depreston," which finds a young couple fantasizing about owning a quaint little suburban home, only to be confronted with the ghosts that still linger in it. "I see the handrail in the shower, a collection of those canisters for coffee, tea and flour/ And a photo of a young man in a van in Vietnam," she sings. It's a sweet song and a sad song, but not a depressing song. <a href="http://www.stereogum.com/1787952/watch-courtney-barnett-play-depreston-on-ellen/video/">No wonder why Ellen seemed to like it so much</a>.<br/> <div style="text-align: center;">> <br/><b>Pearson Sound -- "Glass Eye"</b><br/>David Kennedy makes uncompromising music, so it's no surprise that he waited so long to finally get around to making a full-length as Pearson Sound -- never mind that he's been a fixture of the dance and electronic music scenes to come out of London's underground for over a decade. "Glass Eye," the first single from Pearson Sound, sounds like the next logical step in bass music, though on paper, it's a simple one. Hard to believe that a few wet clicks, some deep bass thuds, a particularly harsh sounding ride cymbal and a chilled synth line could -- when assembled just right -- result in something this compelling.<br/> </div>
You May Also Like