So. There is A LOT HAPPENING at this year's Northside Festival, which starts today and runs through Jun. 21st. It's officially overwhelming to be quite honest with you. Kind of like SXSW, but in Brooklyn! (Wait a minute...) Anyway, beginning today, we'll be picking our five must-attend/try-to-sneak-in-without-a-badge events. Here goes: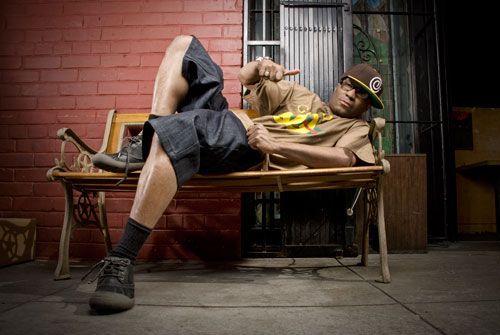 1. Kool Keith at Brooklyn Bowl
'90s-era hip-hop legend, founding member of the Ultramagnetic MCs, and self-described "Black Elvis," Kool Keith performs at Brooklyn Bowl tonight. He's claiming that this will be one of his last performances ever, so catch him while you can! This show is a bit of a "twofer" because if you stick around, ?uestlove will be taking to the DJ booth for his much-beloved Bowl Train party. Tickets here.

2. "New Media: The Shifting Nature of Curation in Media"
The Northside Festival has some pretty awesome-sounding tech/entrepreneurship panels this year, and as someone who writes posts like these and these on a daily basis, this panel -- featuring curator Lindsay Howard, Crain's New York's Matthew Flamm and BuzzFeed's Scott Lamb -- speaks to us. It starts at 2 p.m. -- so git! More info here.
 
3. Kanine Records/Terrorbird Media Showcase at the Knitting Factory
The cool cats over at Williamsburg-based indie label Kanine Records and marketing agency Terrorbird Media are throwing quite the concert: On the docket are Class Actress, Eternal Summer, Bleeding Rainbow, (recent signees) Beach Day, Zambir and Airwaves. More info here.

4. MuchMore's Grand Opening Launch Party
A new bar and music venue on Havemeyer Street opens tonight with performances by We Keep Bees, Ancient Sky, Dust Engineers and Future of What. There will also be a keg of Heineken and FREE BEER from 8 to 9. More info here.

5. GZA at the Music Hall of Williamsburg
Fresh from Bonnaroo, Wu Tang Clan member GZA is performing his 1995 album Liquid Swords in its entirety with the Latin Funk Orchestra Grupo Fantasma twice tonight. Once at 7:30 and then at 11. More info here.