From Miley to Manson to fashion bonnets, the 20 stories our readers clicked on the most in 2015.
In our summer music issue cover story, written by Amanda Petrusich, Miley Cyrus discusses her Happy Hippie foundation for homeless LGBT youth, decries fundamentalist lawmakers, calls her parents "conservative-ass motherfuckers," and, in a final toss of dirt on the grave of Hannah Montana, declares herself to be gender-fluid. And then there were the photos, shot by Paola Kudacki with creative direction from Diane Martel, featuring Cyrus naked, save for a few dabs of body paint, with her pet pig. What wasn't to love? She's just being Miley, y'all, and it's awesome.
Nearly three months after the release of our internet-melting November 2014 cover story with Kim Kardashian, featuring our one true Kween photographed fully nude by Jean Paul Goude, LOVE magazine followed suit with their own nude Kardashian shoot by Steven Klein. And. Kim. Did. The. Damn. Thing. In the words of this post's writer, Gabby Bess, "this is Kim's world; we all just live in it and have to deal with seeing her pubic area from time to time. That seems fair."
Our Spring 2015 issue, "Do You Believe," centered on celebrities with deeply-held, but often-criticized or dismissed beliefs. Tom DeLonge, the former bassist for Blink-182, is a longtime UFO truther and spoke with Paper's Michael Tedder about the lengths he believes the government has gone to cover-up the existence of aliens, including the use of mind control.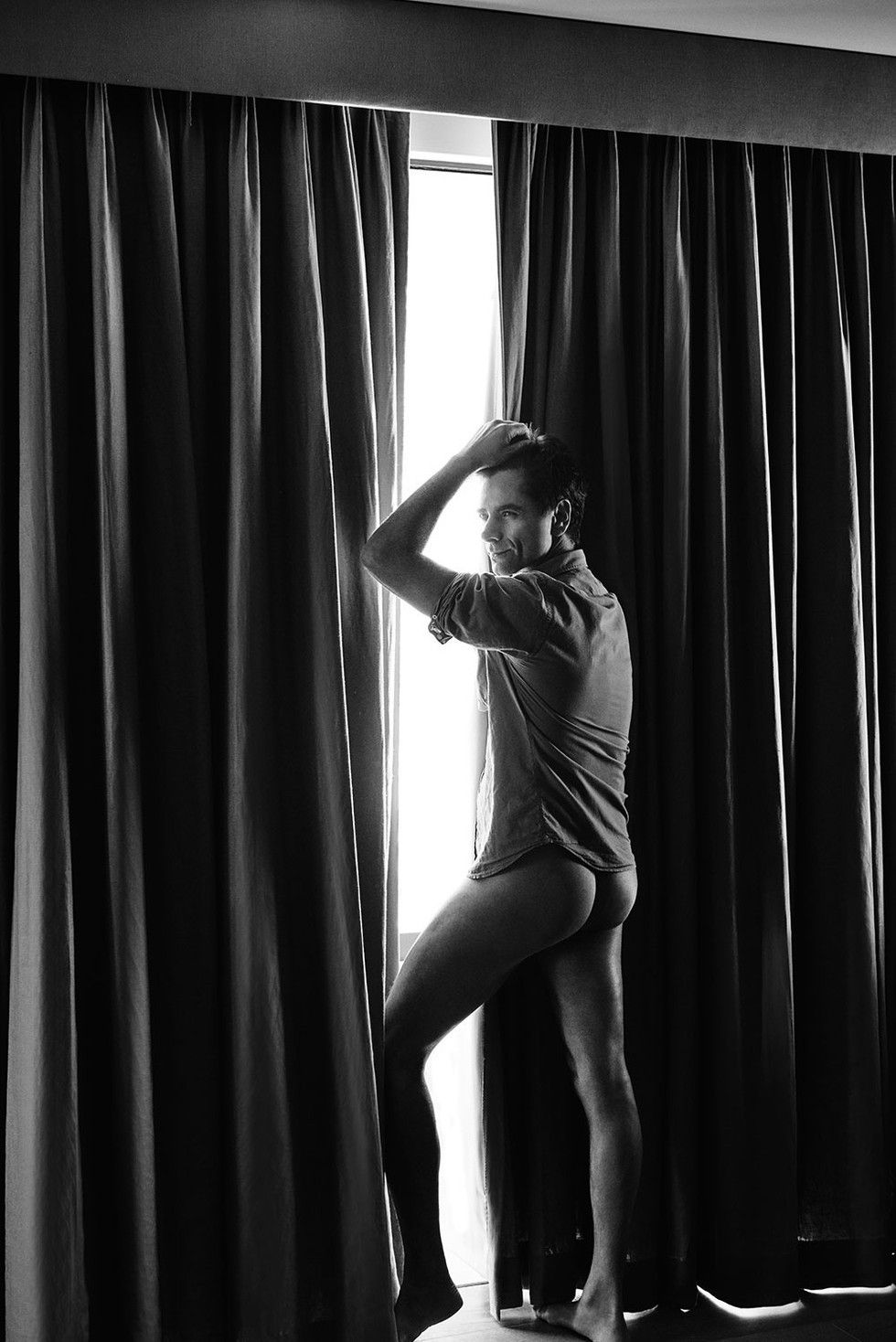 Fact: If you are between the ages of 20 and 40, somewhere in your brain, between the parts that store shaky basic arithmetic and swaths of dialogue from the Real World: Los Angeles, is a crush on John Stamos. It doesn't matter if you liked Full House of not -- dude was hot, rode a motorcycle, played the bongos with the Beach Boys and made you feel STIRRINGS. Thus, we asked him to show off his butt in our most recent "Fandemonium" issue and Stamos delivered, blessing our pages with his two perfect mounds of Dannon Oikos.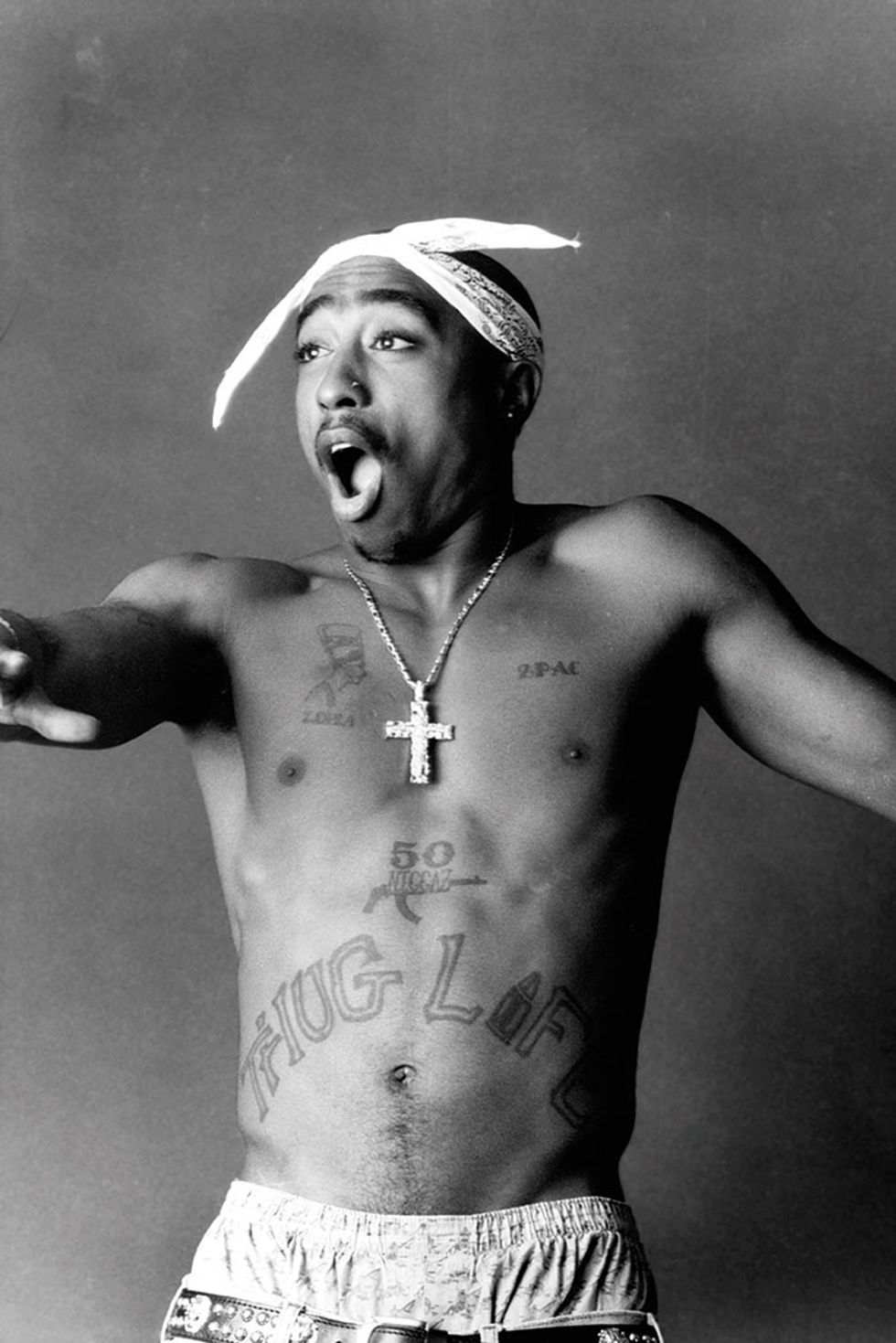 For our October "Nowstalgia" issue, Eminem paid tribute to Tupac in an as-told-to story with Paper's Abby Schreiber. Eminem's heartfelt piece was an homage to the "urgency" of Tupac's music, something that allowed him as a teenager to "just feel every aspect of his pain, every emotion."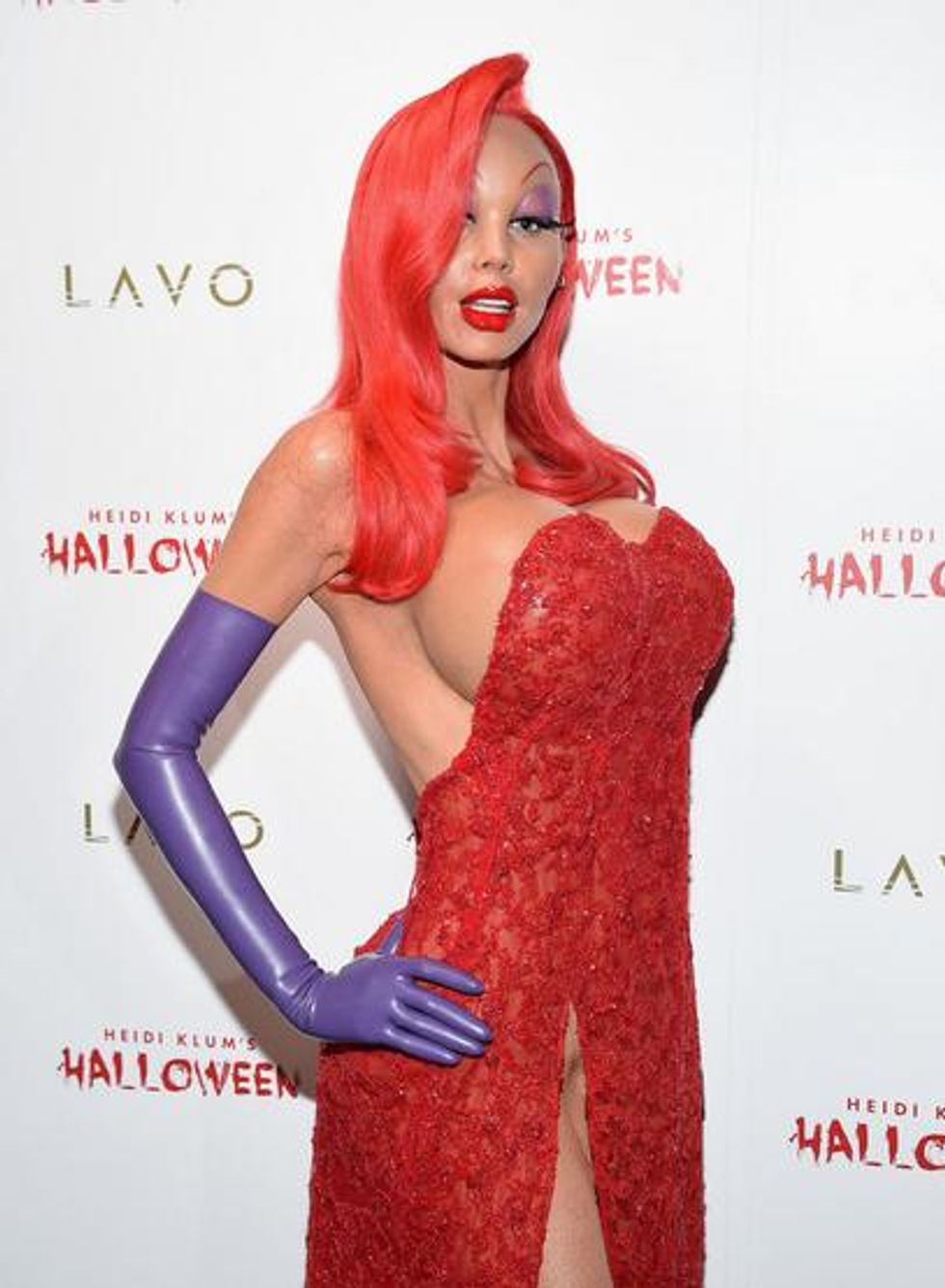 Commitment.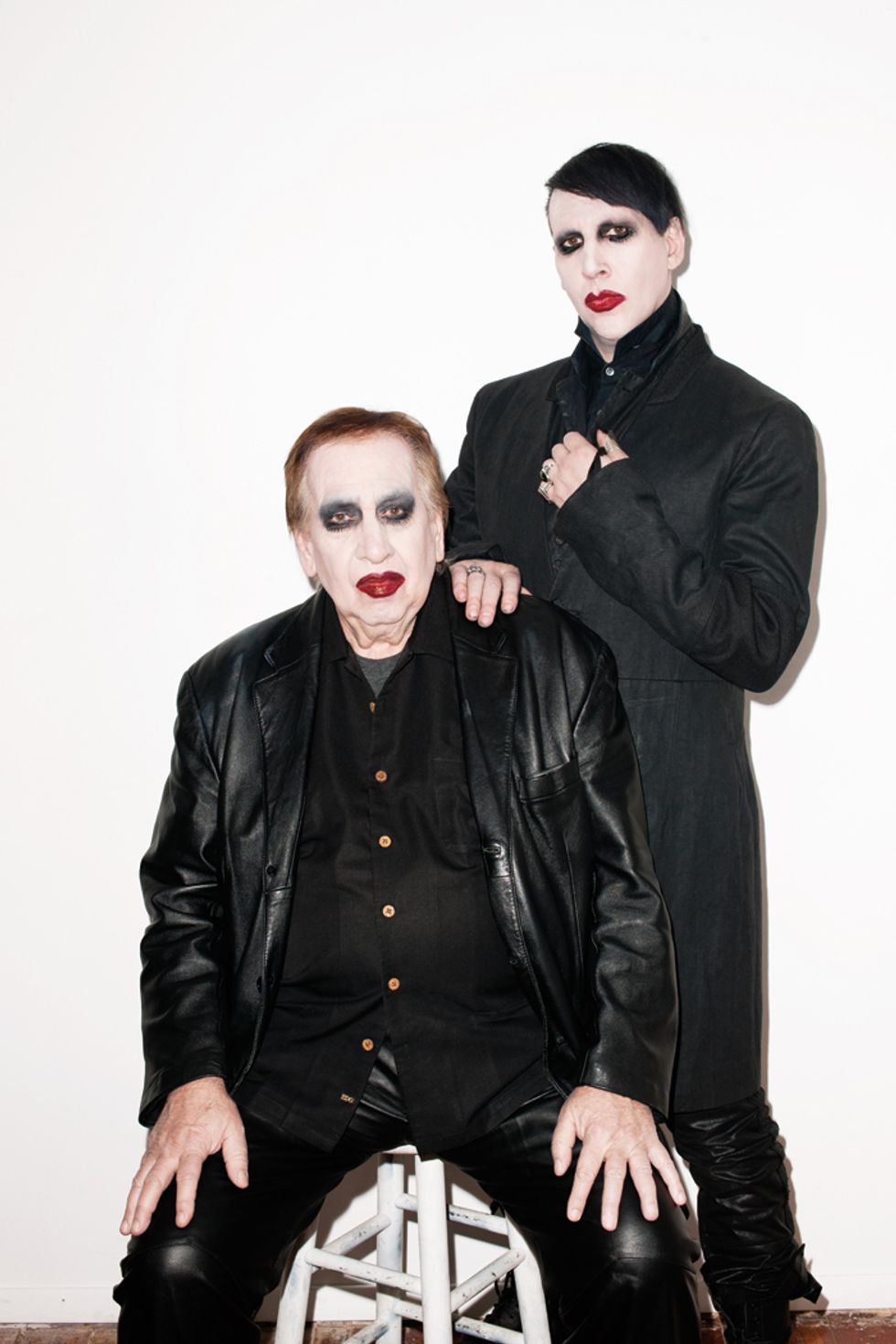 Marilyn Manson brought his father, Hugh Warner, to his cover photo shoot for our Spring issue and Warner gave us one of the most tender filial quotes from a father about his son to ever be uttered in the pages of Paper: "You know, he came from my nut-sack." Thank you, Hugh. Thank you, dads everywhere.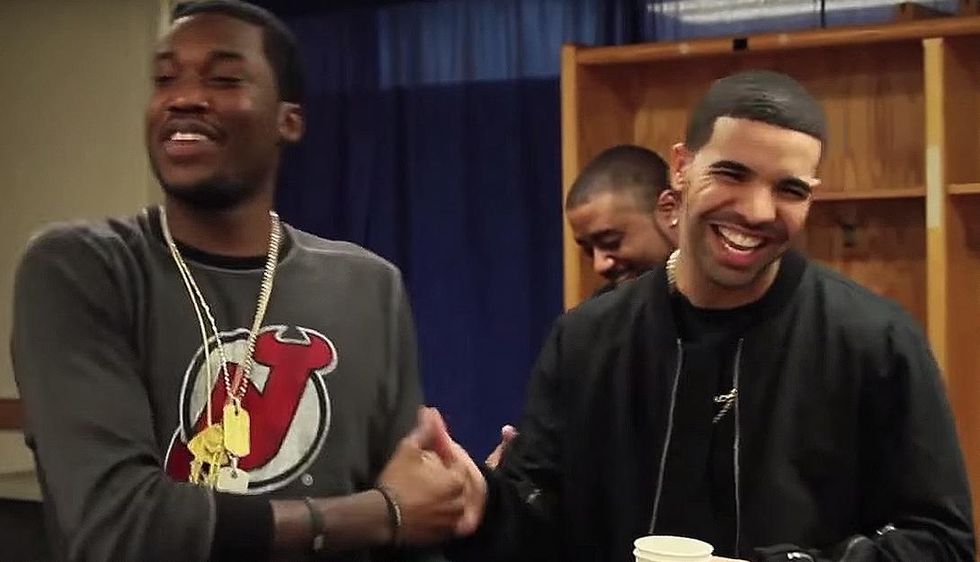 What started as a hugely entertaining fight between Drake and Meek Mill, who accused the former of using a ghostwriter, turned into a confusing mess with, like, 20 diss tracks and a powerpoint presentation of memes left in its dust. It was a lot to stay on top of, but Paper's Eric Thurm documented the minutiae, from A to Z, in this helpful timeline.

Paris Hilton + avant garde fashion + black lipstick = magic.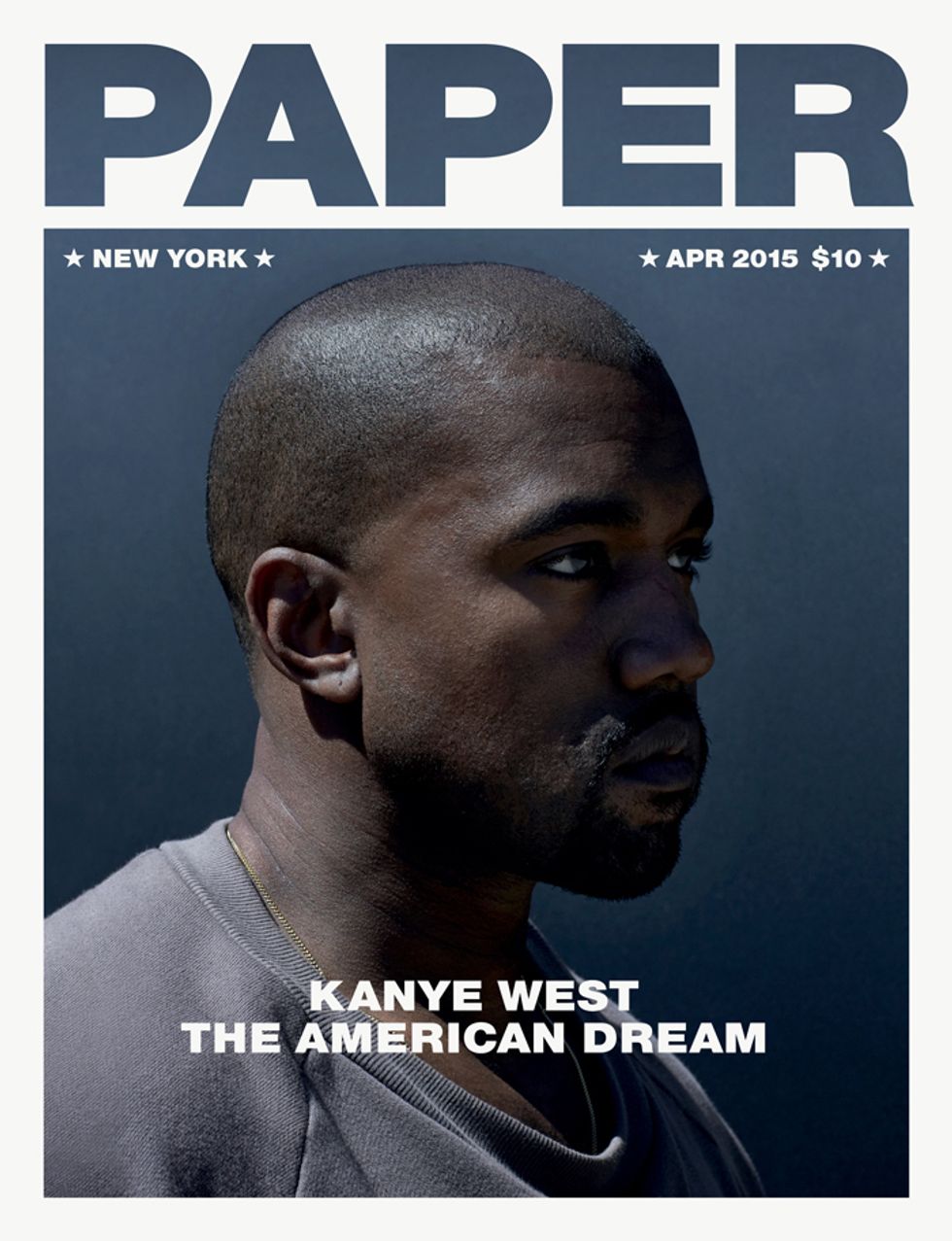 photo by Jackie Nickerson

In an as-told-to essay with Gabby Bess, Kanye West outlines his vision of the American Dream, which is a world without racism or, what he sees as a more pernicious threat, classicism, and is rooted in the beauty and selflessness of giving. Some of this mission, West told us, came to him while he was at the dentist: "I was given nitrous gas and I was vibing out -- I guess that's my version of Steve Jobs and his LSD trip -- when I had this first thought: What is the meaning of life? And then I thought, To give. What's the key to happiness? Happiness. What do you want in life? When you give someone something, should they give you something in return? No. We don't have to expect to be compensated by the person we give to. Just give."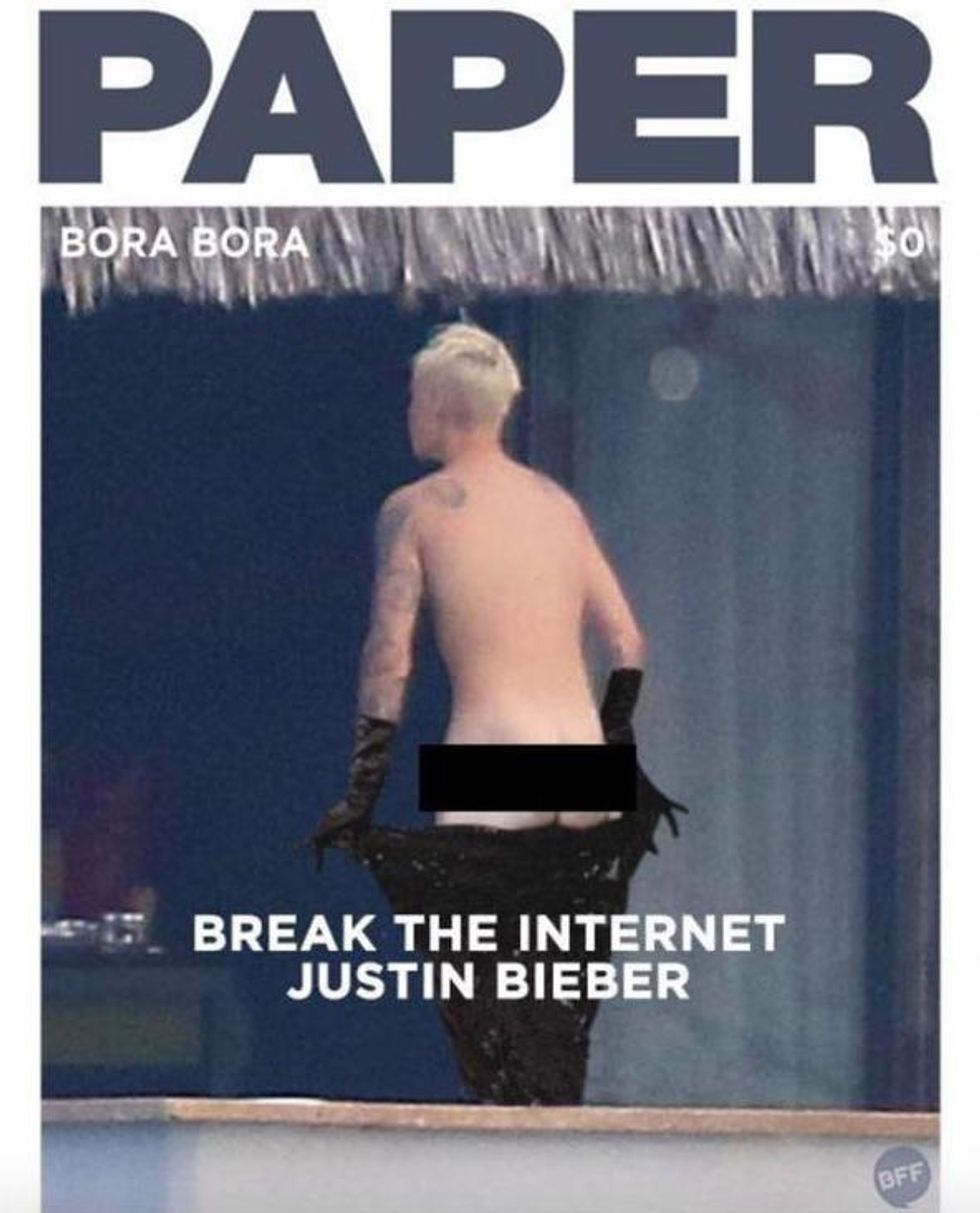 And Justin Bieber's dick came down from above on a patio in Bora Bora and said unto the Internet, "Do not be afraid, for I bring you good tidings of great joy, which shall be to all people." And, behold, it was very good.

During a Fashion Week interview with Style.com back in February, Kanye West said he took inspiration for his controversial debut fashion show for Adidas after having "a heartfelt discussion" with his Tumblr. Tumblr? What Tumblr? Kanye has a Tumblr? Where? When? How? We set comedian Liza Dye on the case to uncover West's account, and she sifted through a lot of pictures of wolves, marble and Vanessa Beecroft art to reach her very plausible conclusion.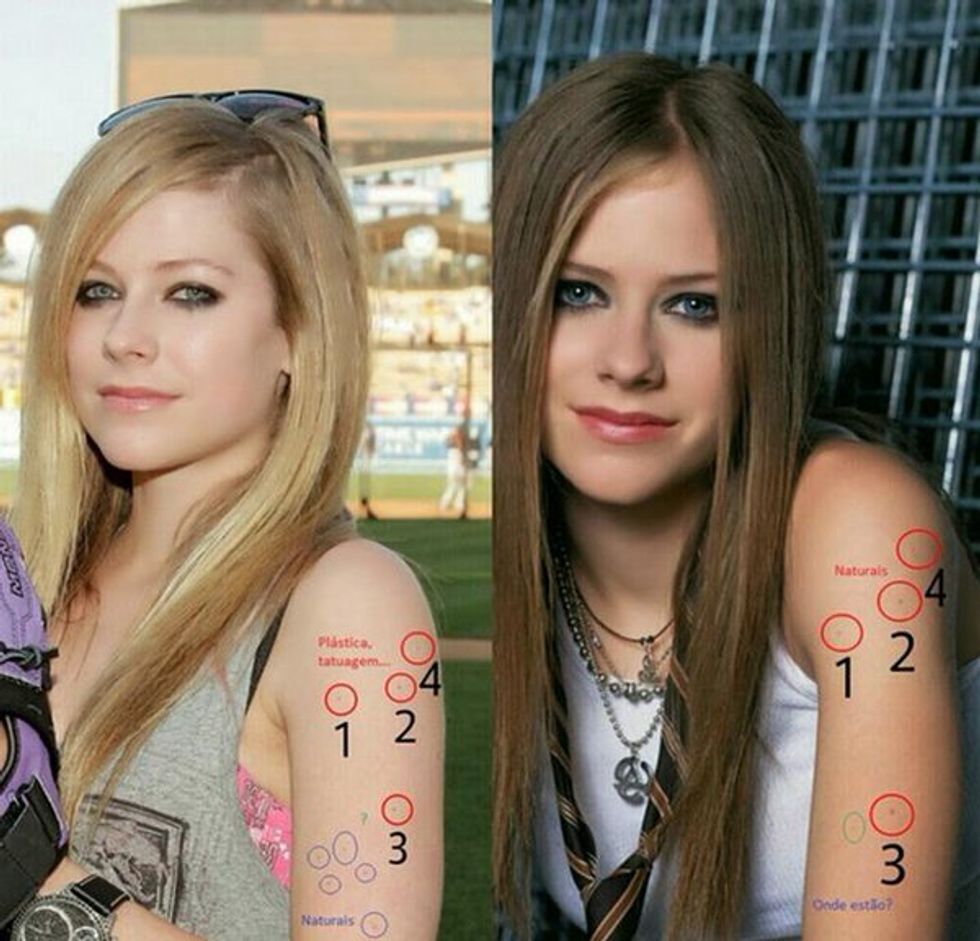 The call is coming from inside the Hot Topic.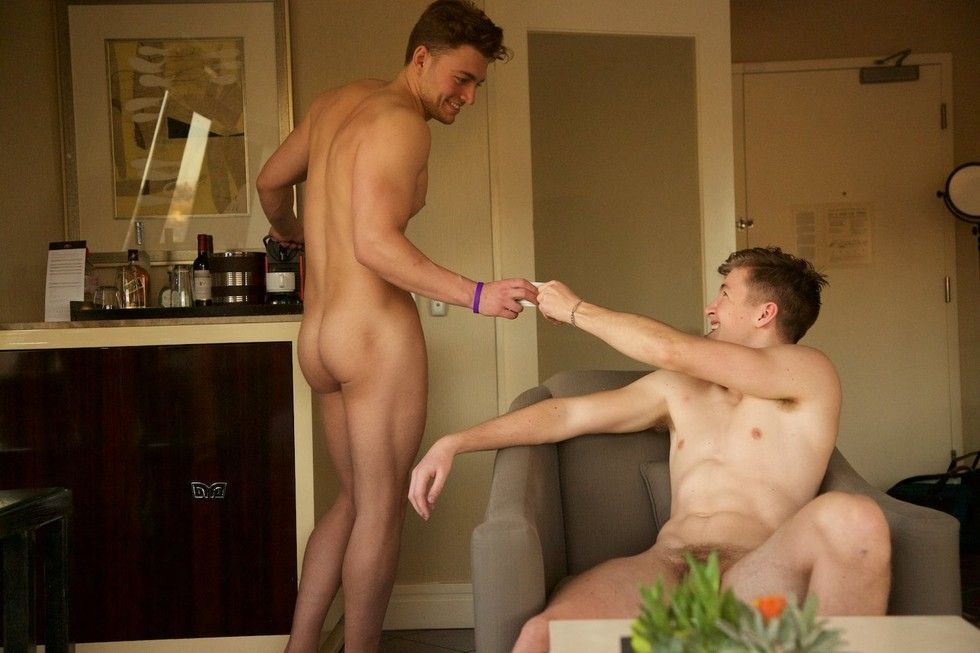 The hunky British row team gets ~real~ NSFW with us in a photo shoot.

The actor gave us a rare Q&A about his faith in Scientology, which he describes simply as "the study of knowledge... there's nothing else to it."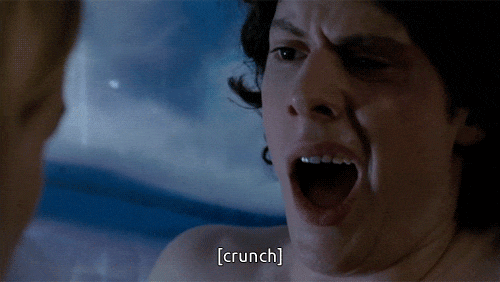 The sex scenes you'll never, ever, ever un-see.

Michael Musto's salute to the city's most fabulously insane gay dives of yesteryear, including an establishment with carpet that squished when you walked on it. Sweet dreams.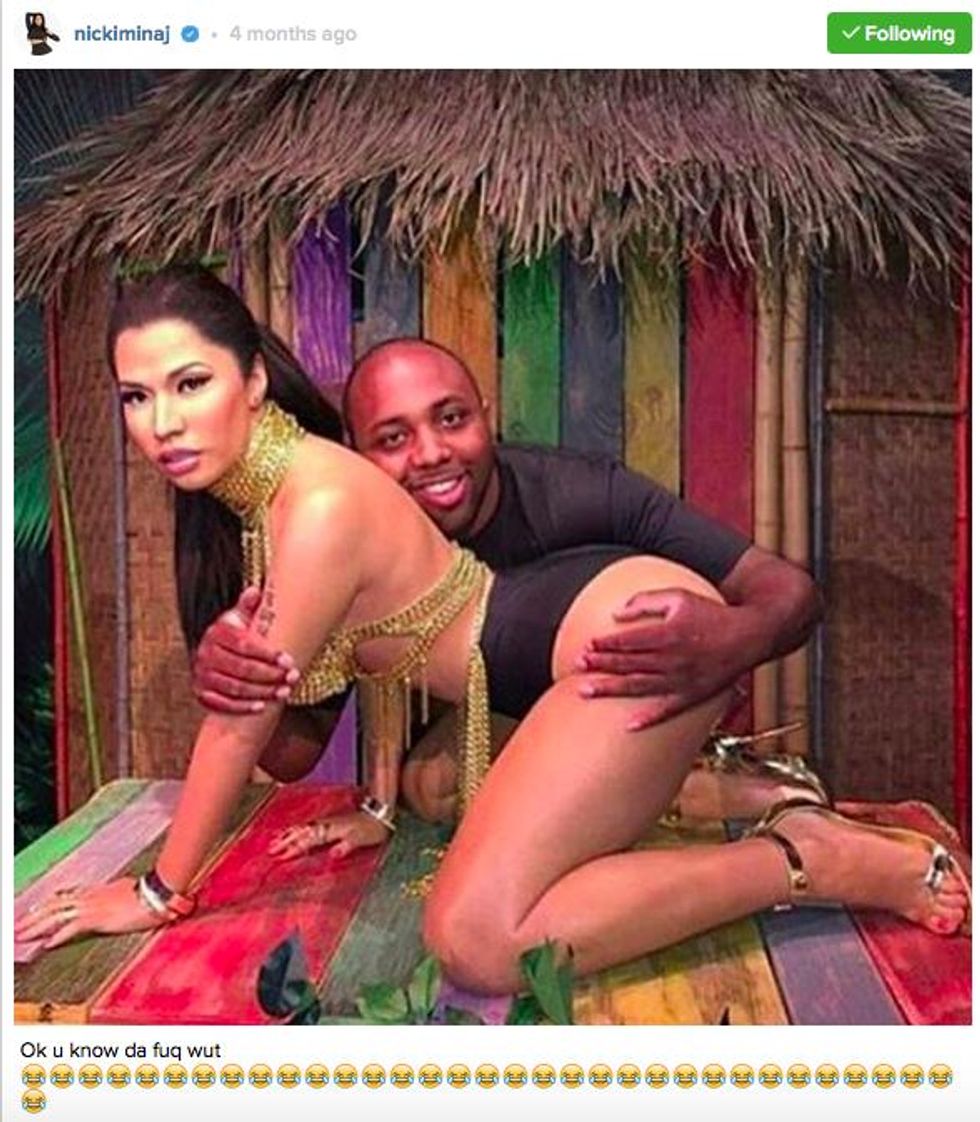 One of the few times we've agreed with Azealia this year.
From the signing of trans model and actress Hari Nef to IMG to the launch of a trans-exclusive agency in L.A., 2015 felt like the strongest year yet for trans visibility in fashion. Here's to more inclusion in 2016, ya'll.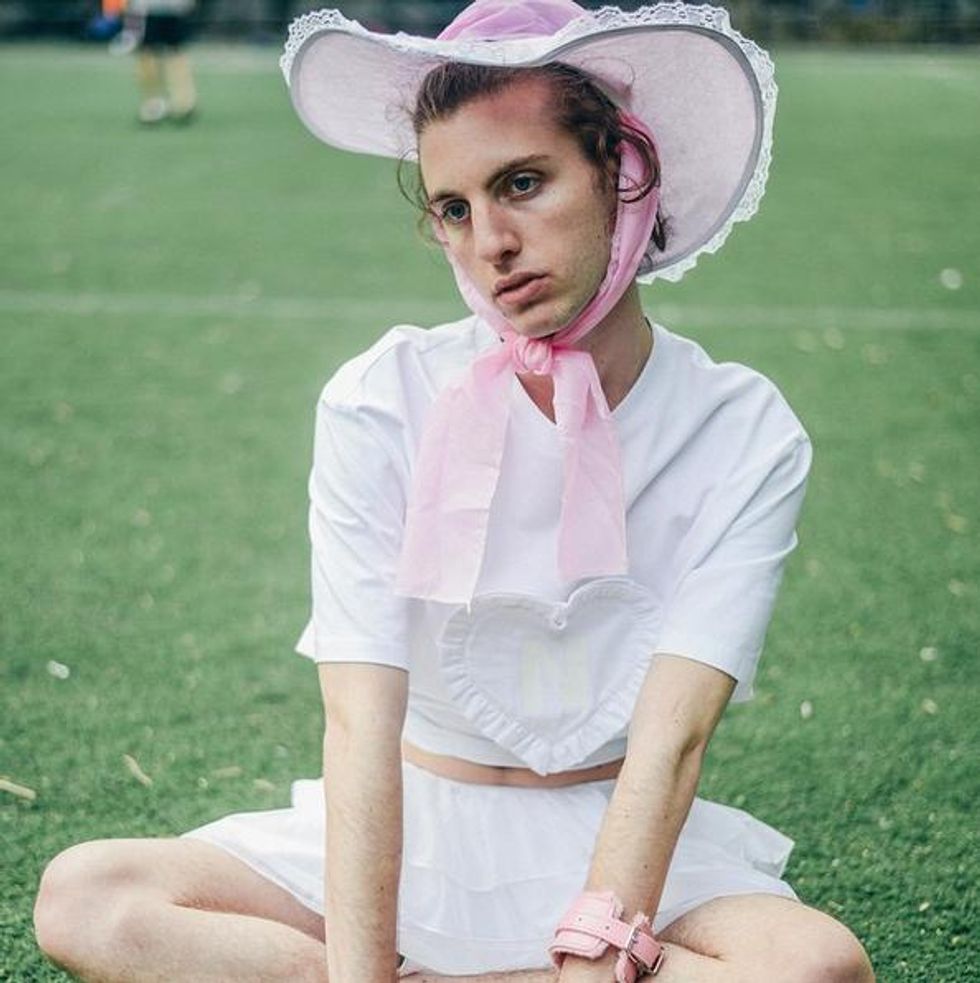 A story about the growing trend of kids wearing bonnets that seemed to either delight or incense our readers. When the chips fall, which side of history will you be on? Do you even bonnet?