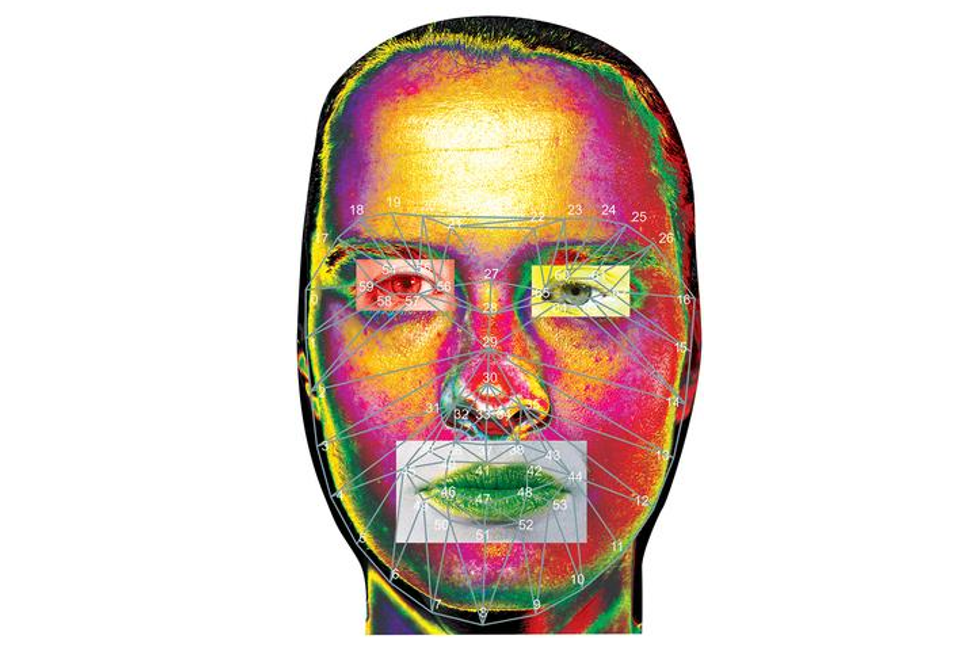 Tony Oursler, 2015. Courtesy the artist and Lehmann Maupin, Hong Kong and New York.
Lehmann Maupin
(201 Chrystie Street) opens a show of new works by Tony Oursler on Wednesday, April 29, from 6 to 8 p.m.  The show features large works on aluminum that are shaped like faces, with video screens replacing the mouths and eyes.  It's on view until June 14th.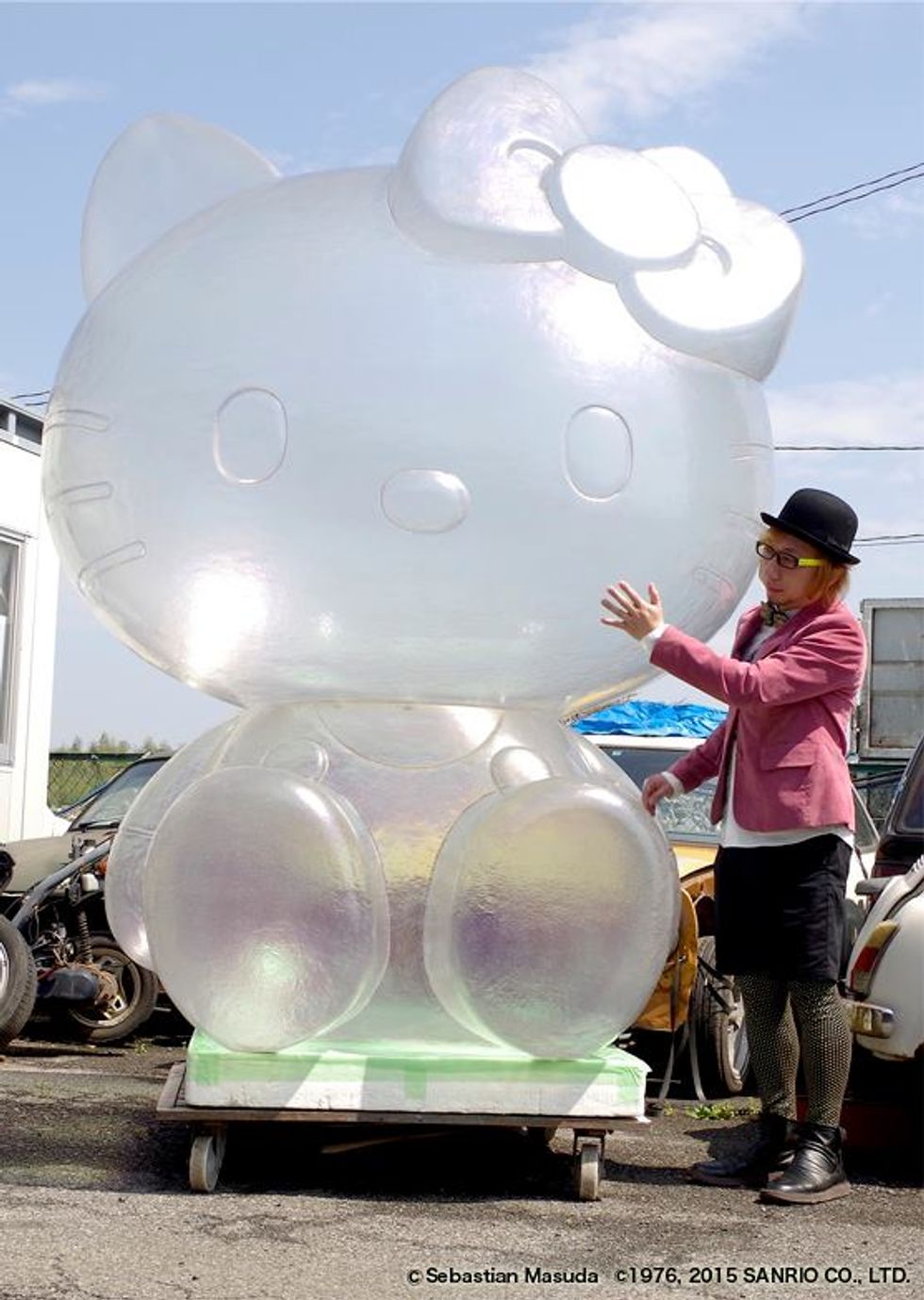 A large translucent sculpture shaped like Hello Kitty called "Time After Time Capsule" by the Japanese artist
Sebastian Masuda
will be unveiled on April 29th in Dag Hammarskjold Plaza (47th Street and Second Avenue) and will be on view until September 13.  The work is also a "time capsule" that will be periodically filled with "colorful objects" and eventually will be moved to Tokyo for the 2020 Olympics. There's also an opening "ceremony" on May 3rd from 1 to 5 p.m.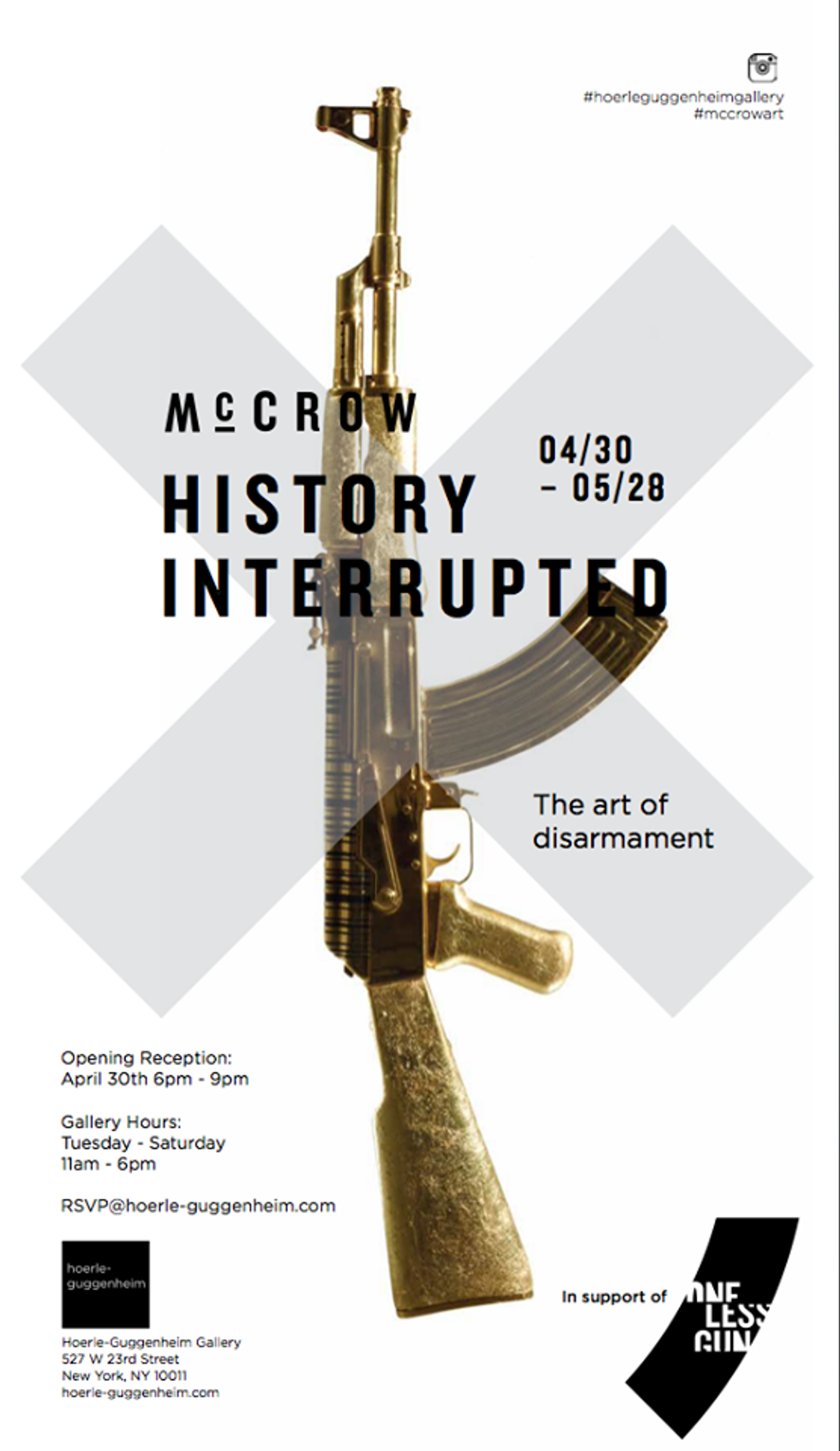 UK artist Carl McCrow has his first solo show in the US with "History Interrupted: The Art of Disarmament" opening Thursday, April 30, 6 to 9 p.m. at
Hoerle-Guggenheim Gallery
(527 West 23rd Street).  He works with guns obtained from global conflicts that he repurposes as conceptual art.  On view until the end of May.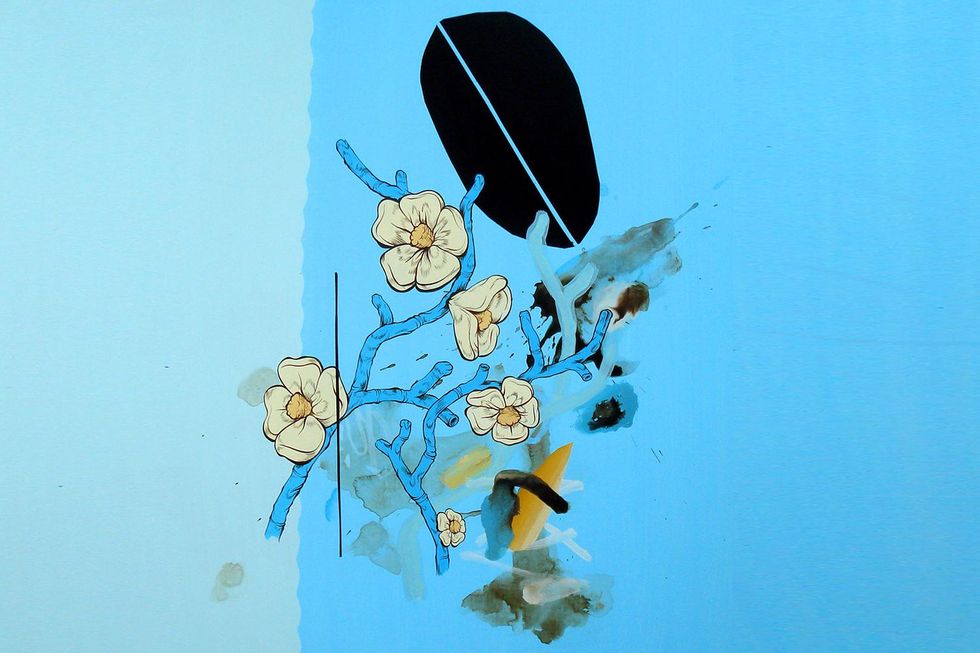 Mixed Greens
(531 West 26th Street) opens "Yellow Bikini," a new show of works by Syracuse-based artist Mark Mulroney, on April 30, 6 to 8 p.m.  Up until June 6th.
The Paula Cooper Gallery
(521 West 21st Street) presents a show by Bruce Conner -- a member of the 50s "Beat" scene in San Francisco -- on Thursday, April 30, 6 to 8 p.m.  The focus is on his use of the figure and includes drawings, photos, assemblage and his 1964 film, VIVIAN.  Up until the end of June.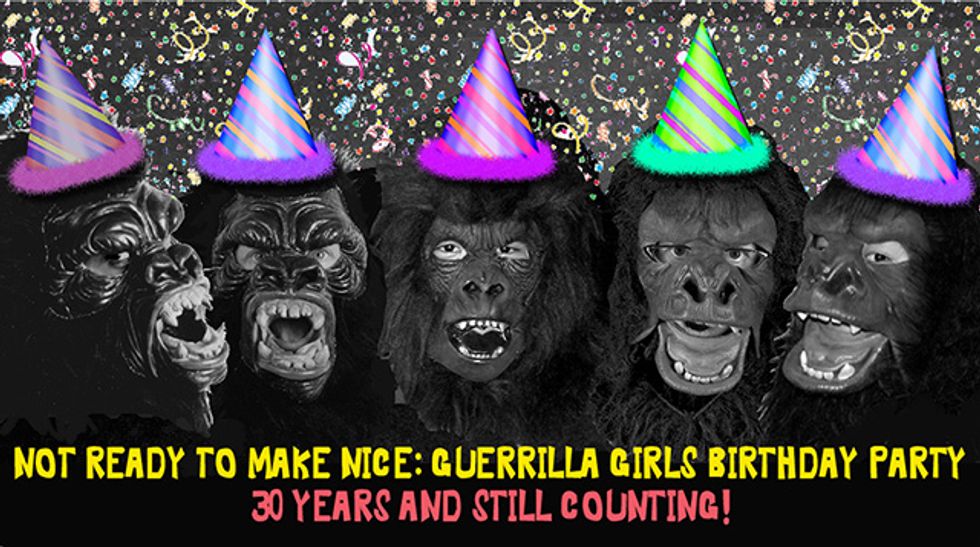 The Abrons Arts Center
(466 Grand Street) has a big exhibit of works and a celebration of the Guerrilla Girls opening on Friday, May 1st and up until the 17th.  It's the 30th birthday of the feminist activists and they're planning several surprise appearances around town to "expose corruption in today's art world."  Whitney beware!  There's a crazy, blowout party next Friday, May 15, 8 to 10 p.m. with DJs and cake, too.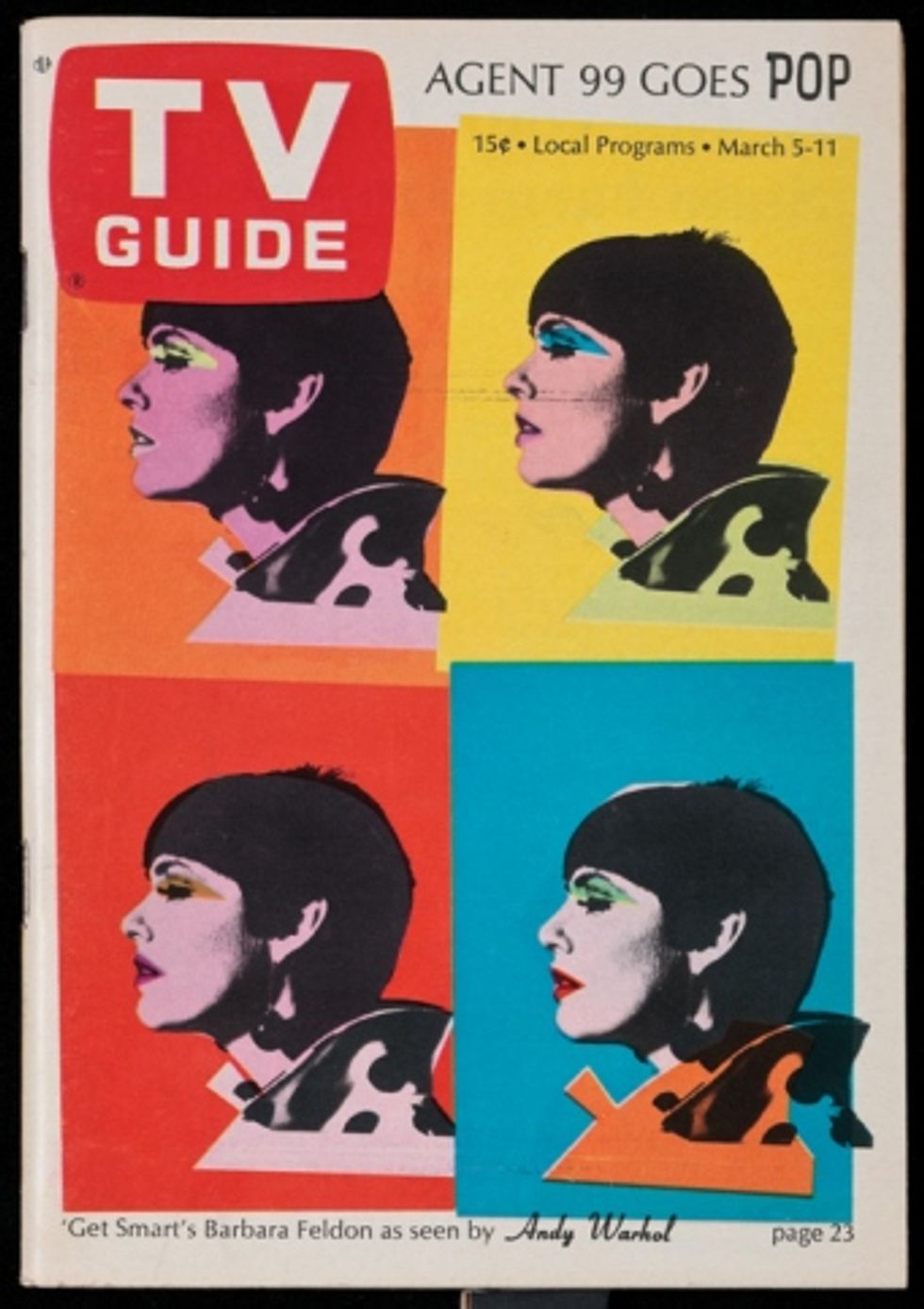 On Friday, May 1st,
the Jewish Museum
(1109 Fifth Avenue at 92nd Street) opens "Revolution of the Eye: Modern Art and the Birth of American Television" with over 260 works related to the influence of art and design on early network television.  Up until September 20th.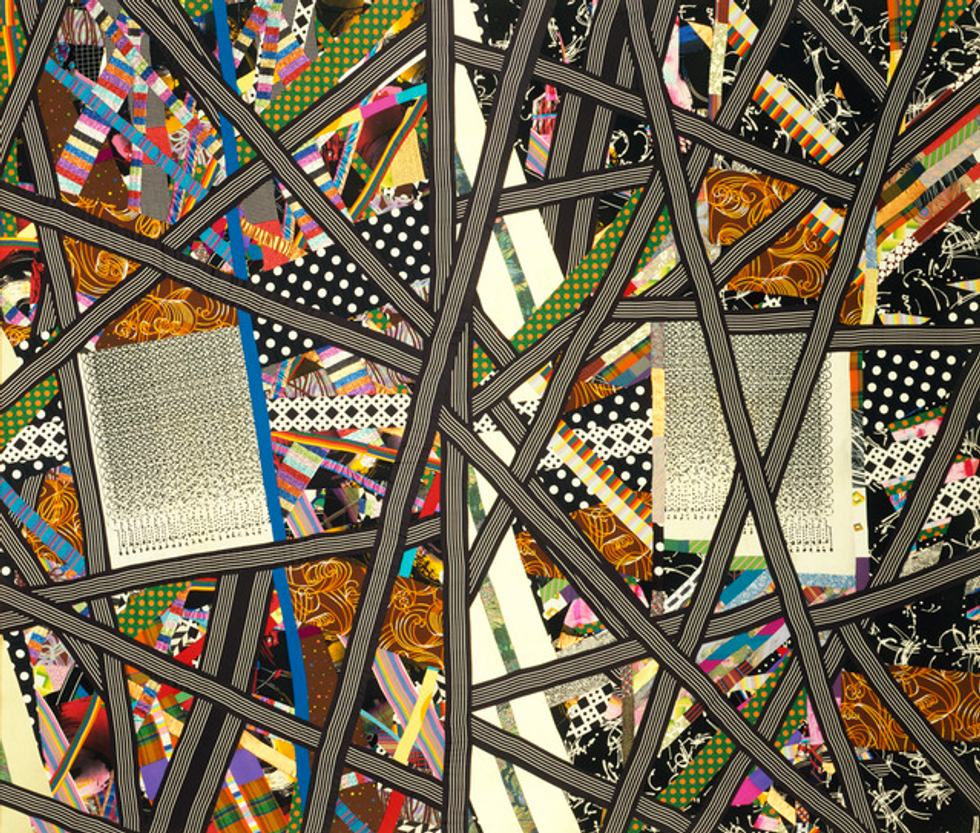 A new exhibit of works by Lucas Samaras opens on May 1st, 6 to 8 p.m., at
Pace
(510 West 25th Street). It includes over 700 photographs and a mirrored-room installation.  On view until the end of June. Samaras was born in Greece, but lives and works in NYC. This is his thirty-fifth show with Pace. The gallery's space at 508 West 25th also opens a group show called "Eureka" on May 2nd, featuring artists who "observe and map the cosmological, metaphysical and scientific."  Check out the music in their back gallery by the Sun Ra Arkestra and Edgar Varese.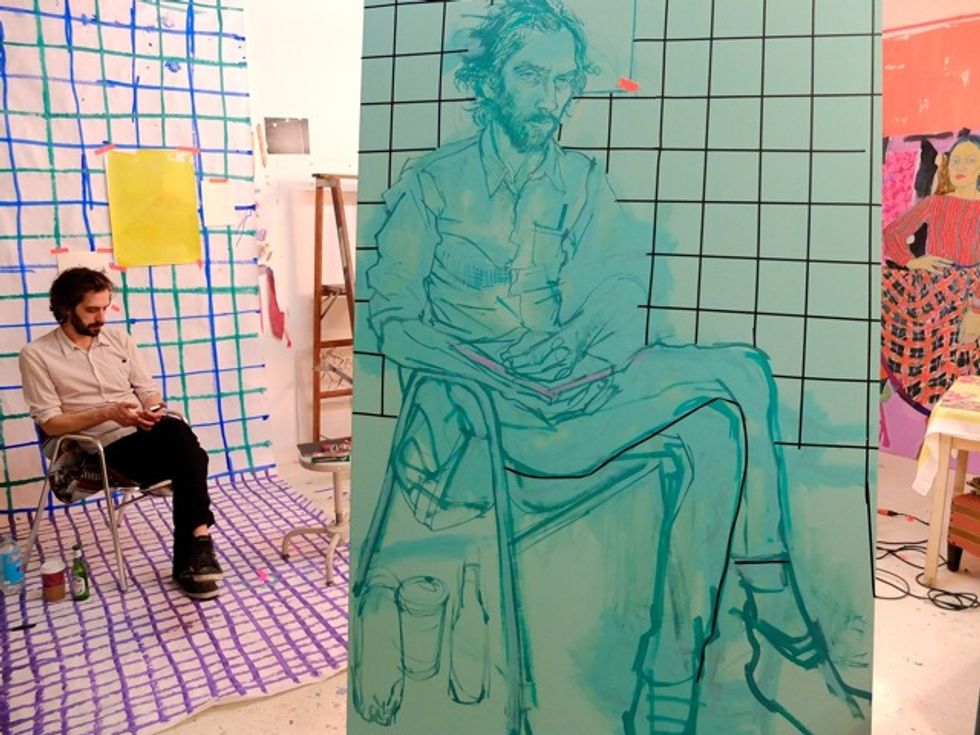 Also on Friday evening, 6 to 8 p.m.,
Susan Inglett Gallery
(522 West 24th Street) presents new works by Hope Gangloff in her sixth solo show with the gallery. The NY artist paints large portraits of her friends and aims to "capture the spirit of a generation" while celebrating the real New York.  On view to June 6th.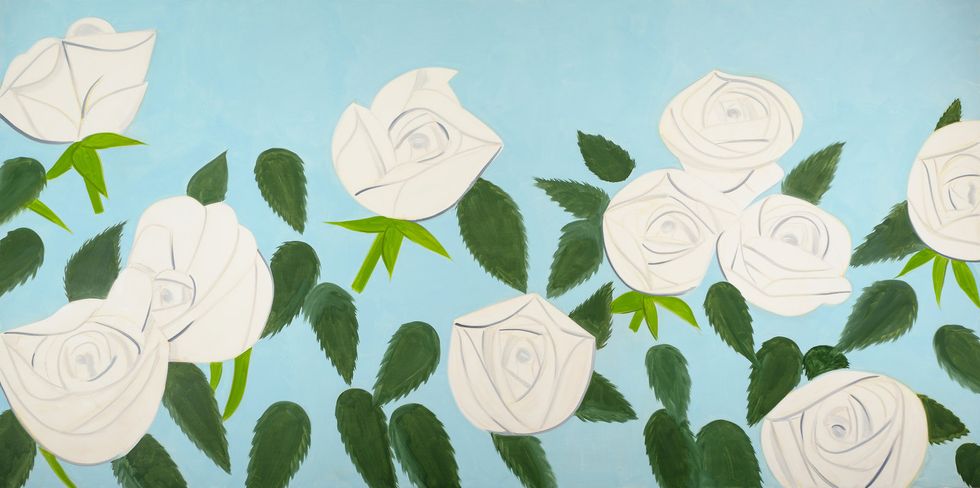 Gavin Brown's Enterprise
(620 Greenwich Street) opens their fourth show by Alex Katz on Saturday, May 2, and on view until June 13.  he show is devoted exclusively to landscape paintings.  Also check out "Wake Up and Make Love" by Spencer Sweeney, up now at Brown's 291 Grand Street space.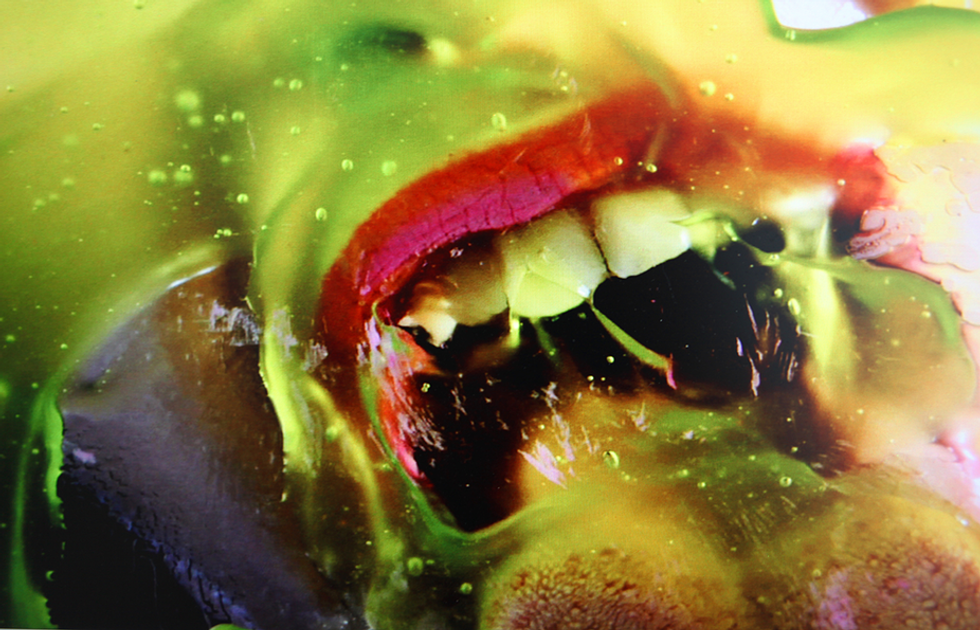 A new exhibition, "Enchanted Space," by three New York-based artists -- Anna K.E., Dana Levy and Marilyn Minter -- opens on Saturday, May 2nd, 6 to 8 p.m. at
Fridman Gallery
(287 Spring Street) and remains up until June 6.  The show was organized by Barbara London and the works "process space and time in daring and unexpected ways and challenge our sense of reality and social norms."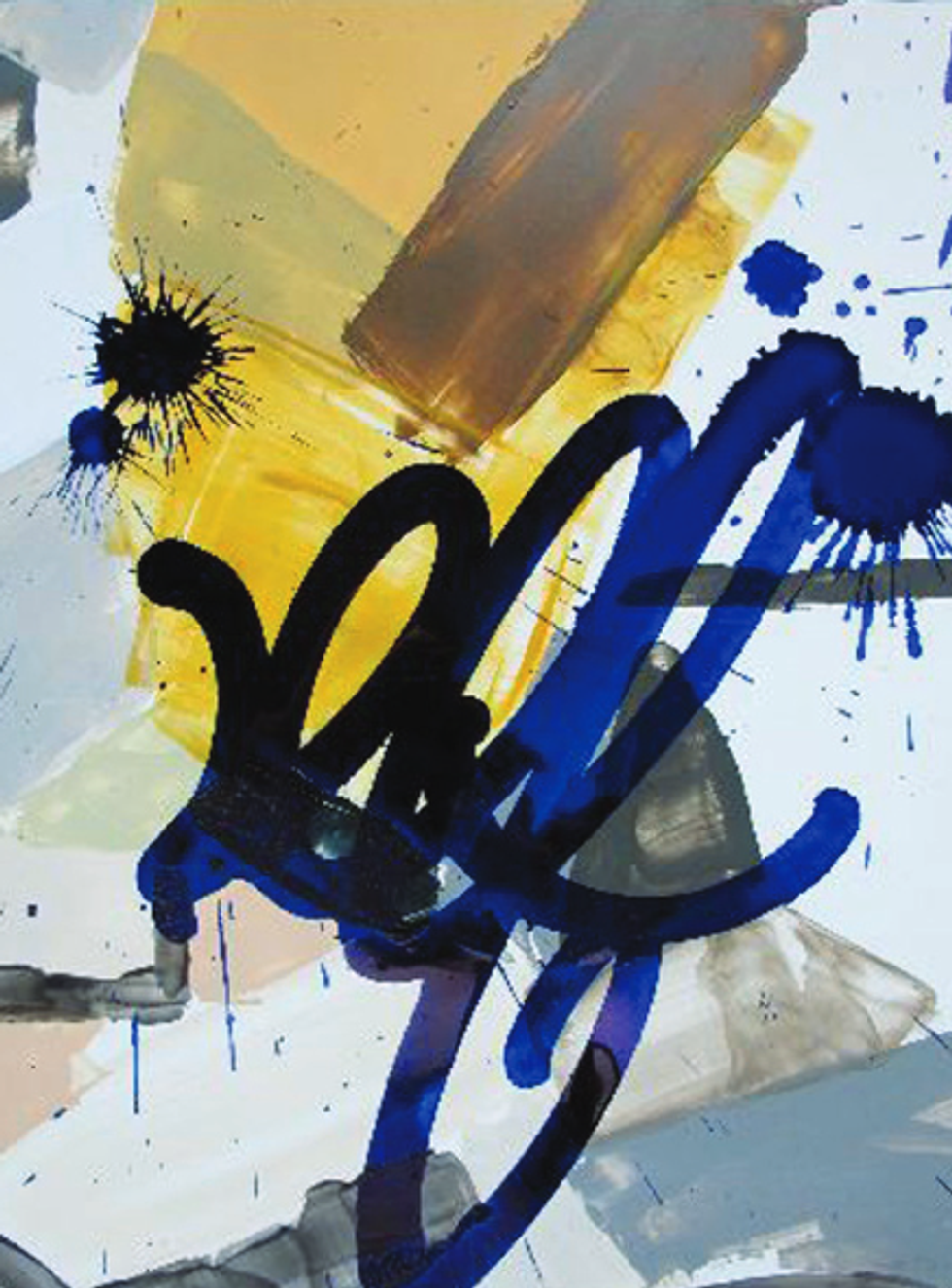 Lee Quinones has
a pop-up show
organized by Nicole Klagsbrun opening on Saturday, May 2nd, 6 to 8 p.m. at 291 Grand Street.  Check out some of his early "never-before-seen" drawings and several new works.  Up until June 7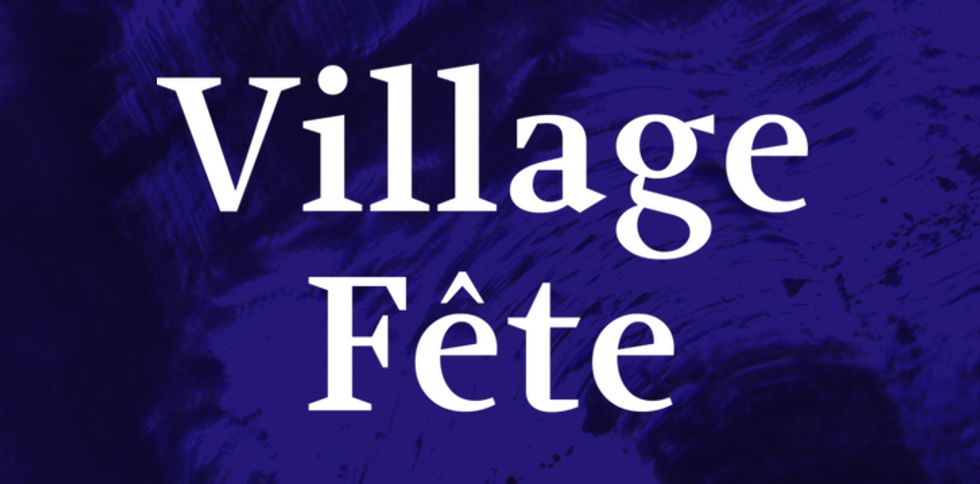 On May 3rd, Pioneer Works (159 Pioneer Street, Red Hook, Brooklyn) hosts their annual "
Village Fete
" fundraiser with cocktails, performances, silent & live auctions, dinner and an afterparty with Tamaryn; plus DJ sets from Andrew VanWyngarden and special guests.  Tickets are
HERE
.
You May Also Like