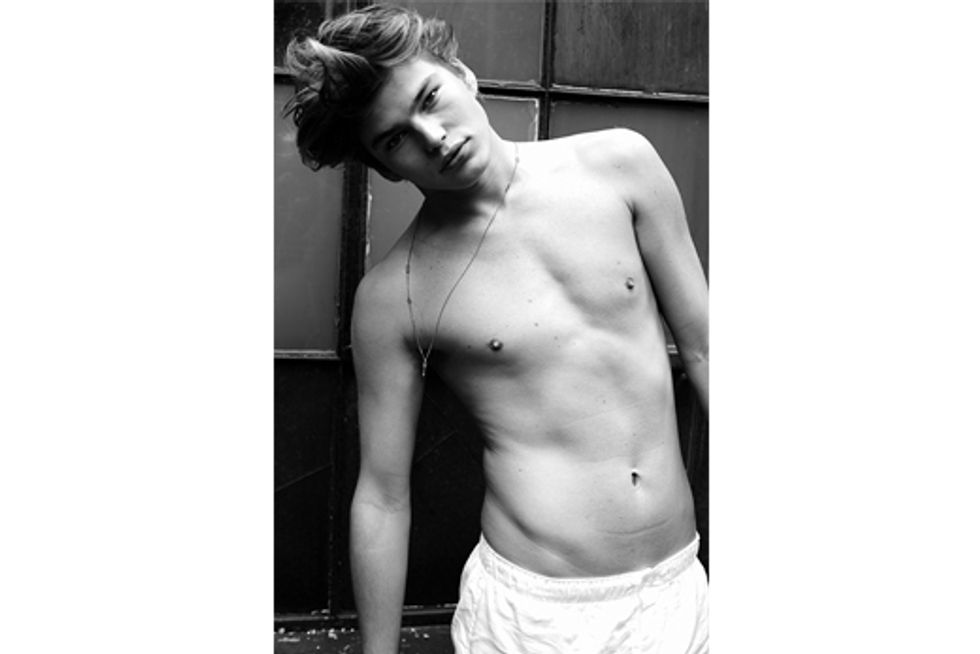 Collier Schor

The fourth edition of "Greater New York" opens on Sunday, October 11th, noon to 6 p.m., at MoMA PS1 (22-25 Jackson Avenue, LIC) and runs until March 7th. The gigantic, every-five-year show includes over 400 works by 157 artists, but rather than the usual focus on only emerging, local artists, they've decided to also include NYC artists from the 70s and 80s; and to look at "the tension between the desire for the new and nostalgia for that which it displaces." There are tons of accompanying films and performances including Robert Ashley, M. Lamar and Pharmakon on Sunday afternoon in the VW Dome and Jen Rosenblit's "Clap Hands" throughout the building.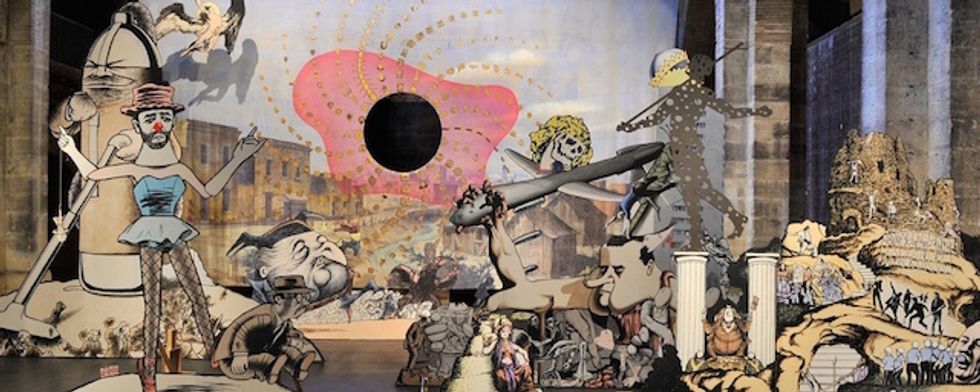 Jim Shaw
The big retrospective of works by LA-based artist Jim Shaw, "The End is Here," opens on October 7th at the New Museum (235 Bowery). This is his first American survey exhibition and it includes his incredible collection of thrift store paintings, some of which were shown in NYC back in 1991 and in his classic book published in 1990. The artist will be on-hand for a conversation with one of the show's curators, Massimiliano Gioni, on Saturday, October 10, 3 p.m.  On view until January 10.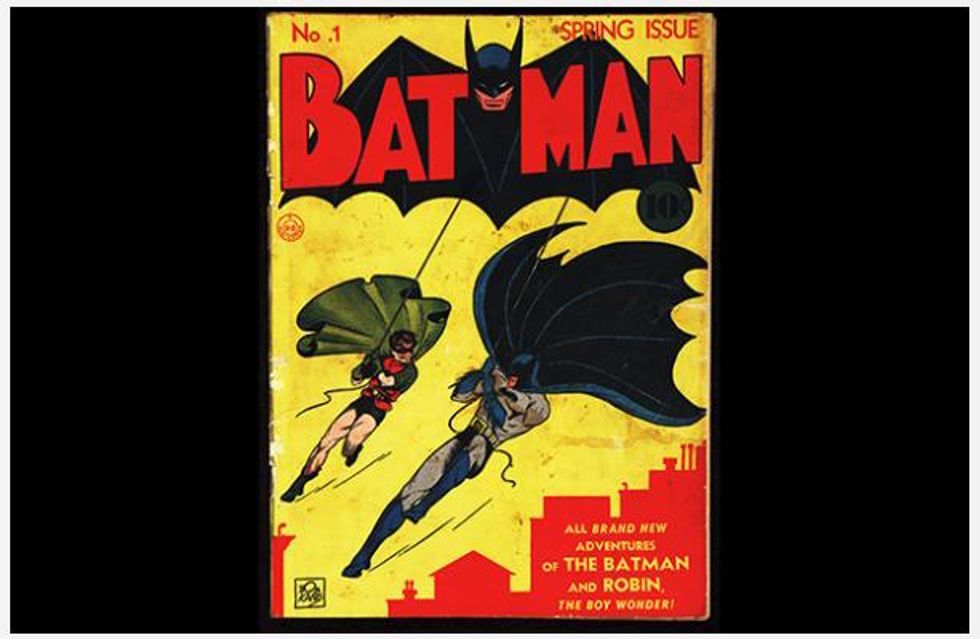 Bob Kane and Bill Finger
"Superheroes in Gotham" -- a cool new exhibition that explores the history of comic book superheroes in New York City -- opens on October 9th at the New-York Historical Society (170 Central Park West).  There's a special opening-weekend program starting 4 to 6 p.m. on Friday that's designed for the whole family, with superhero training sessions and wrist cuff decorating and the opportunity to take a selfie with the Batmobile from the 60s TV series.  On view until February 21st.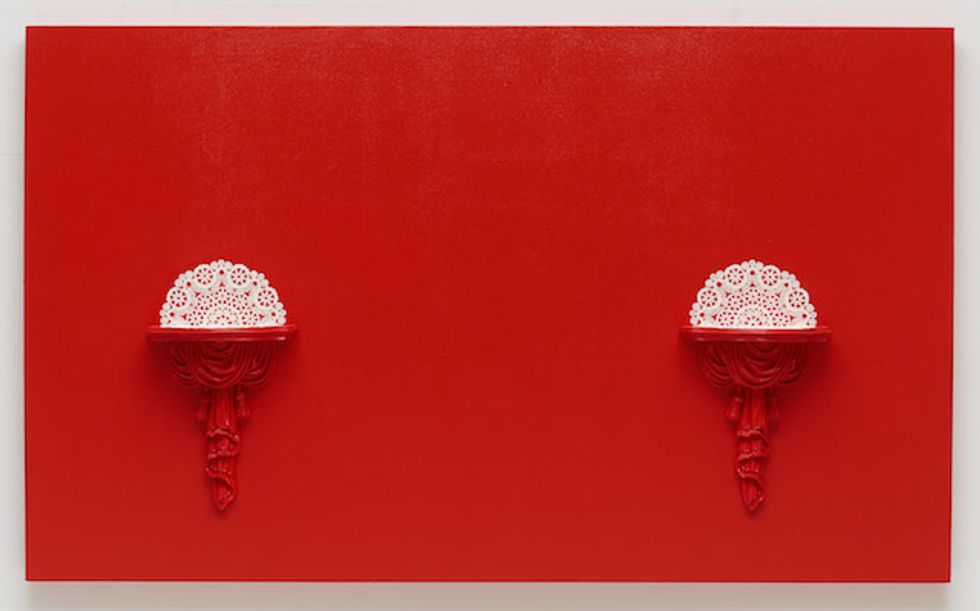 Tricia Wright
The inaugural show at the new Pen + Brush (29 East 22nd Street), "Domesticity Revisited," opens on October 8, 5:30 to 8:30, and runs through the end of December.  The exhibition was curated by Rick Kinsel and features four artists: Jee Hee Kang, Michela Martello, Tricia Wright and Yun Koung Shin -- all of whom explore "objects, ideas and sensations relating to the domestic scene."  The new gallery plans to showcase the work of female artists, and aims to "create gender-equality within the marketplace."  Check out THIS history of the "120-year-old" non-profit org.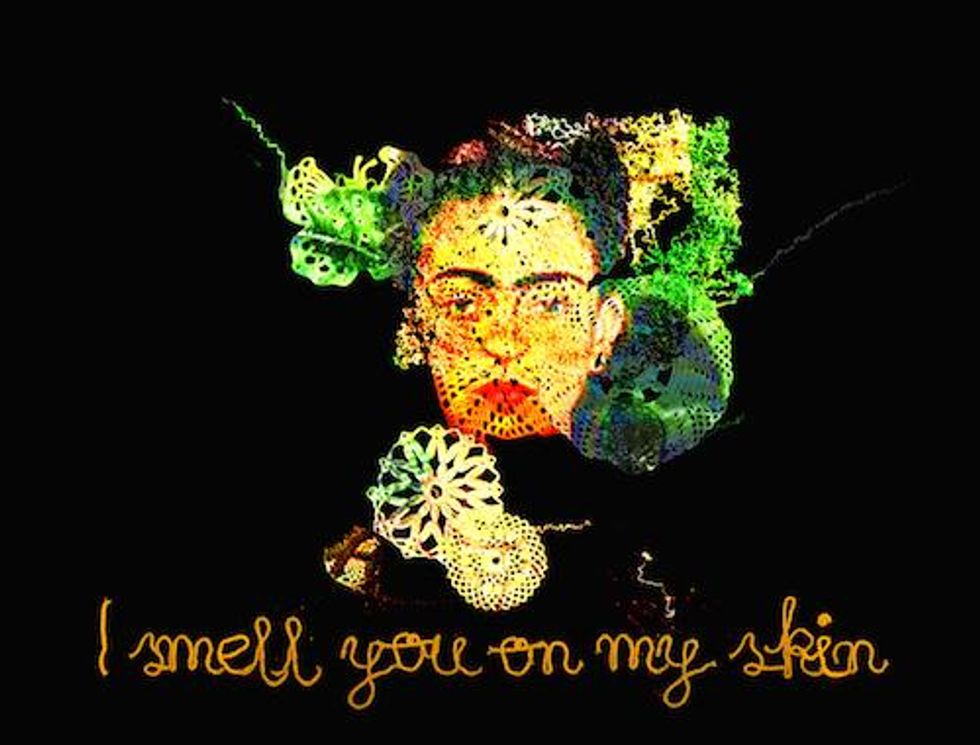 Olek
Another show with a "domesticity" theme, "Some Place Like It Home,"  opens on October 8th, 7 to 11 p.m., in a new gallery in the old Williamsburg Savings Bank building.  This inaugural show at the Rumney Guggenheim (834 Driggs Avenue) brings together a group of works by Olek in collaboration with Michelle P. Dodson, Swoon, Olivia Steele, Boxhead and Moral Turgeman. Up until November 11th. RSVP to rsvp@agwgrp.com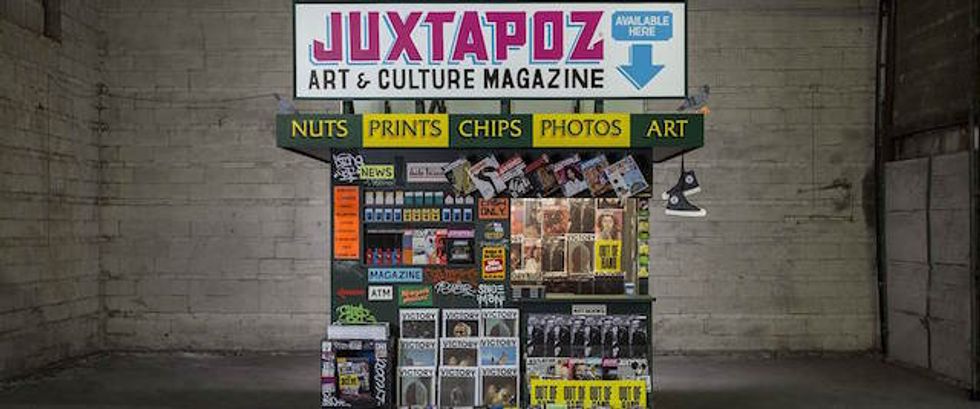 Grotesk
NY-based artist Kimou Meyer, aka GROTESK, opens a pop-up newsstand in Times Square (between 44th and 45th Street) on Friday, October 9th, at noon. Guest clerks will be on-hand daily until 7 p.m. to sell you copies of publications including Juxtapoz, Victory Journal and more.  It's up until October 18th.  Converse is a sponsor.  Also in Times Square's pedestrian plaza near 44th Street, on October 12th, 2 to 4:30 p.m., look for Kyle Abraham and Blue Note recording artist Otis Brown lll hosting a workshop "in explorative conversation and movement investigation."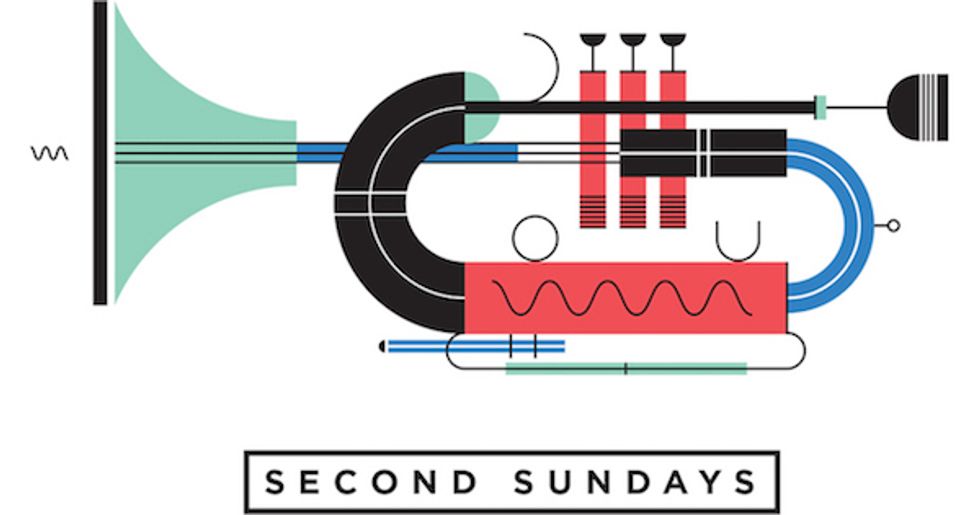 Pioneer Works (159 Pioneer Street, Brooklyn) hosts their monthly "Second Sundays" open house this week, October 11th, 4 to 10 p.m.  There's an exhibition called "It Was a Time That Was a Time" by the London-based artist Shezad Dawood -- his first solo show in the US -- along with open studios and live music by Zenen Zeferino, from Veracruz, Mexico; and Kaleta & Zozo Afrobeat.  Plus there are several performances all weekend by 50 kinetic robots created by multimedia artist Chico MacMurtrie called "Robotic Church," taking place nearby at 111 Pioneer Street.  "Robot" tickets are HERE and admission to Pioneer Works is FREE, but there is a $10 suggested donation.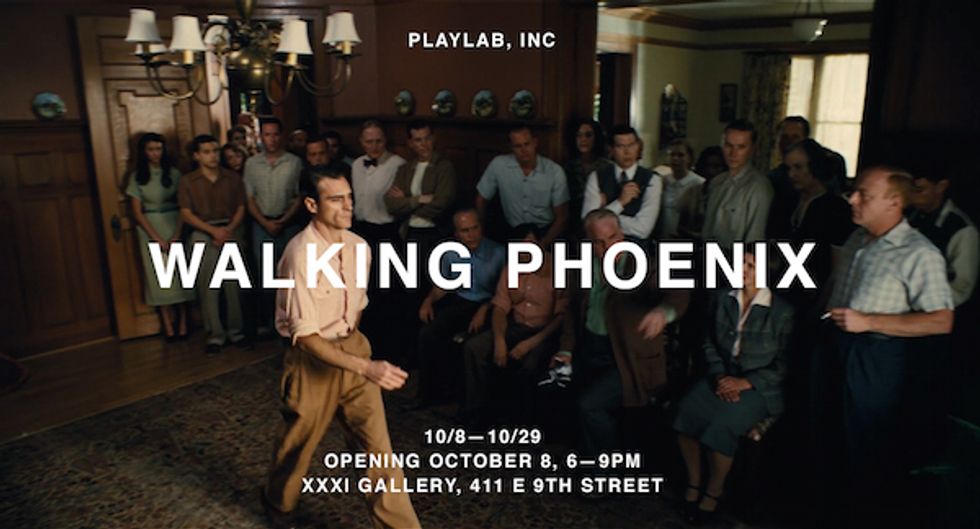 On October 8, 6 to 9 p.m., PlayLab, Inc. launches "Walking Phoenix" at XXXI Gallery (411 East 9th Street) a unique look at the actor, Joaquin Phoenix, via several of his films and photographs, focusing on "selected sequences in which the actor is seen walking."  There will be special screenings of "The Master" on October 15, 7 p.m., and "Her" on October 22, 7 p.m.  And, Joaquin has been invited to walk past the gallery on Thursday, October 29th between 4 and 7 p.m., and you are invited to sit in the gallery and see if he actually shows up.  (If it were closer to April 1st, we'd be even more skeptical about this than we already are.)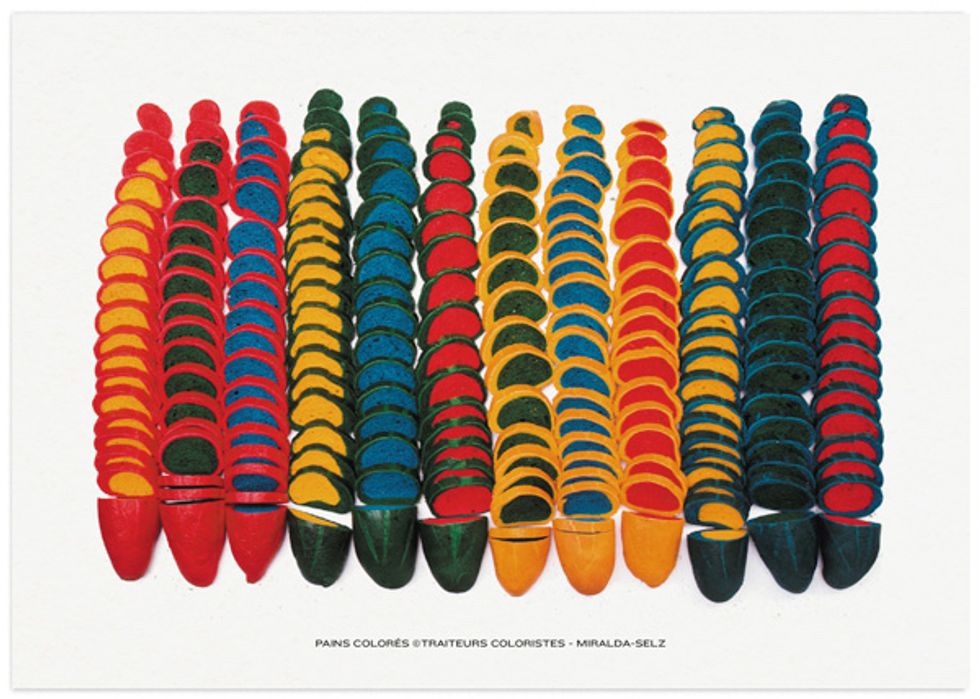 Dorothee Selz
The French Cheese Board (26 West 39th Street) opens "Offerings" featuring edible creations by Dorothee Selz, one of the founding members of the "Eat Art" movement, on October 8, 5 to 9 p.m.  Up until November 15.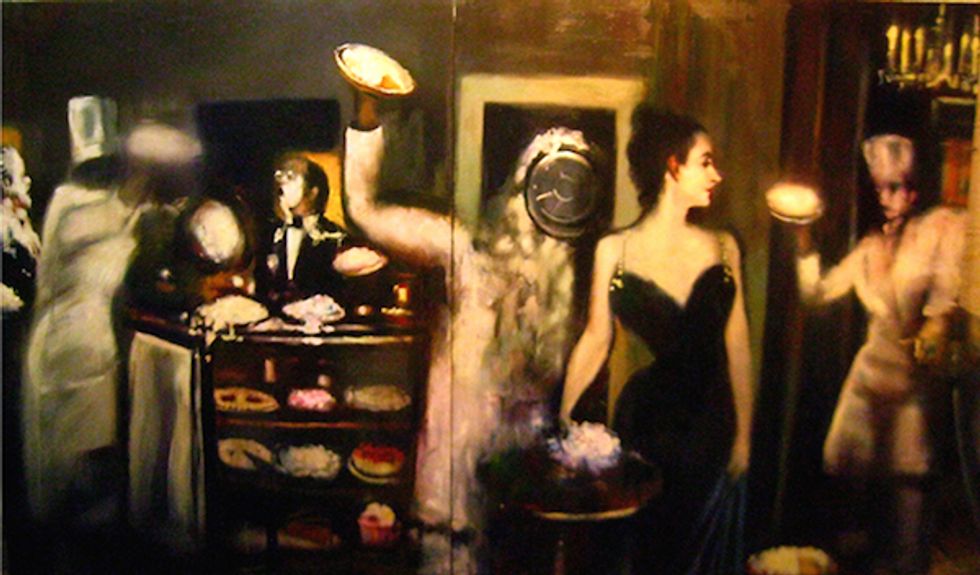 Louis Renzoni
Dorian Grey Gallery (437 East 9th Street) opens a show, "Ecliptic," by two painters, Paul Benney and Louis Renzoni, on October 8th, 6 to 9 p.m., and up until November 15th.  Both artists were part the 80s East Village art scene.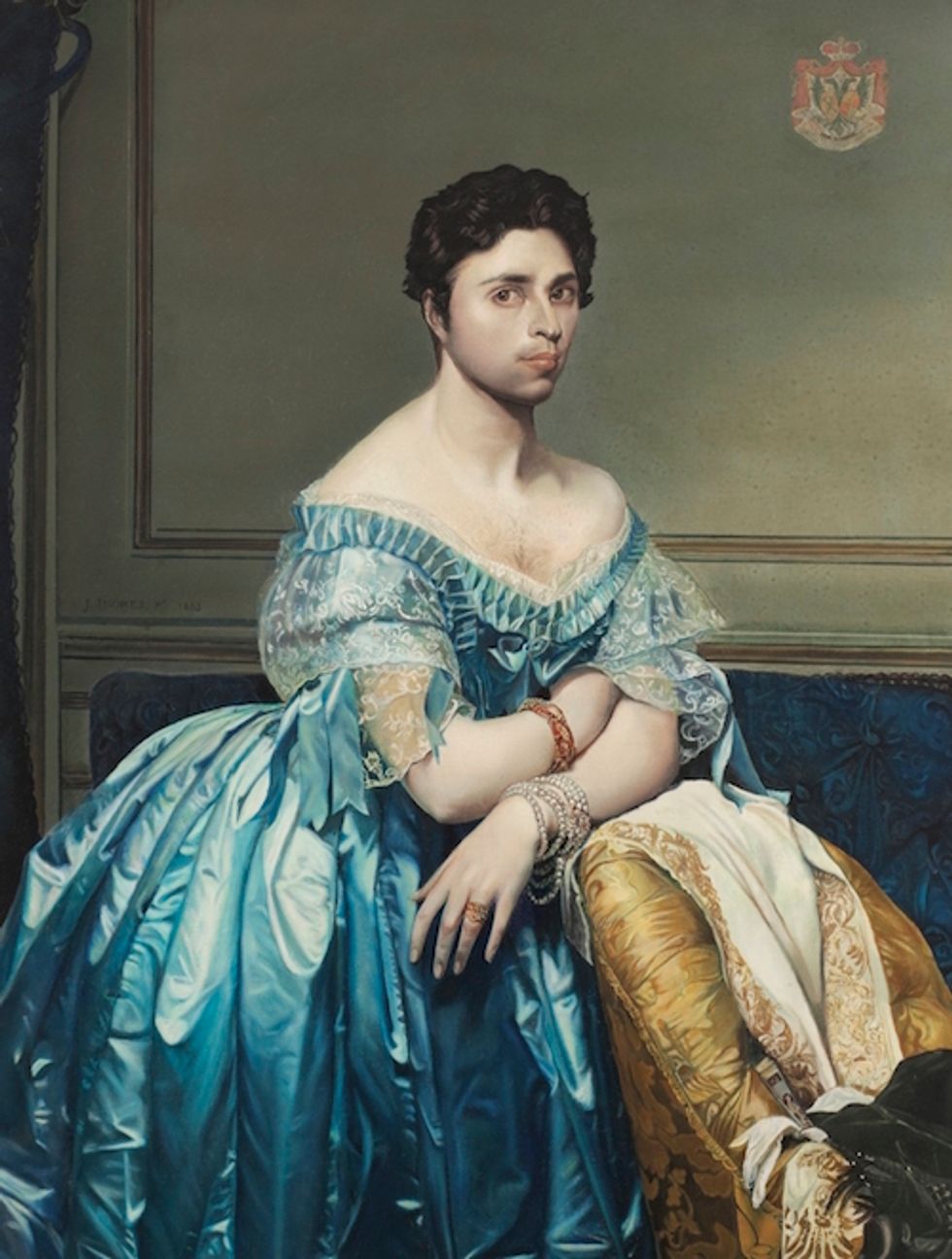 Taner Ceylan
Paul Kasmin Gallery (297 10th Avenue) opens a new show by the Turkish artist Taner Ceylan called "We Now Must Say Goodbye" on October 8, 6 to 8 p.m.  The show features two new paintings and several drawings inspired by Ingres' portrait of Princess de Broglie.  It's up until the end of October.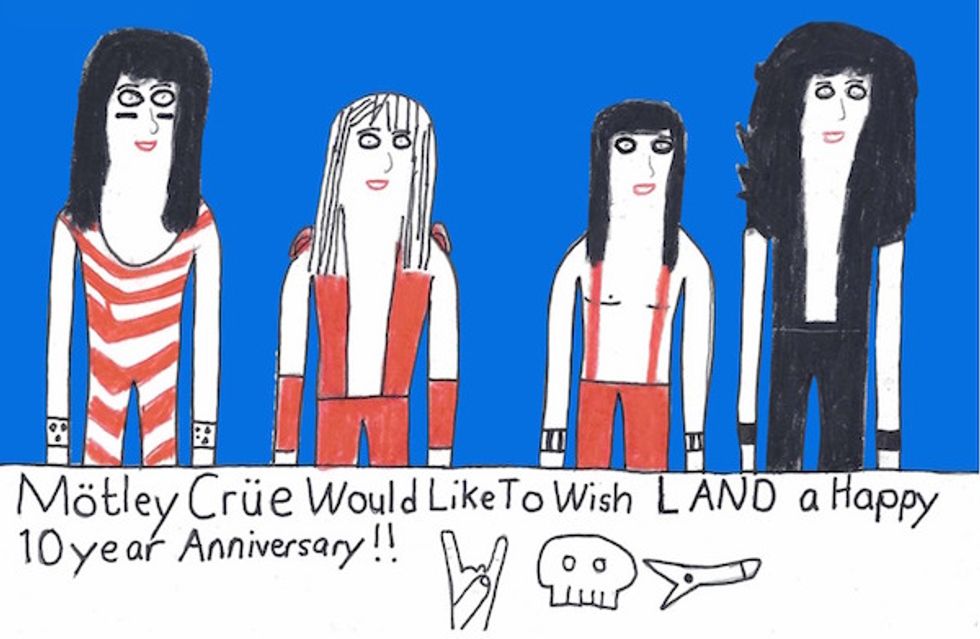 Micheal Pellew Jr
Brooklyn's LAND Gallery -- "a non-profit studio and gallery for artists with developmental disabilities" --  celebrates their 10th anniversary with a group show and fundraiser called "10 Years in 1 Day" at the Christian Berst Art Brut Gallery (95 Rivington Street, Manhattan) on October 9th, 6 to 9 p.m.  Works by the artists -- including the incredible Michael Pellew Jr. -- have been exhibited around the world and are part of the private collections of Sufjan Stevens, Mos Def. NY Mag art critic Jerry Saltz and many more.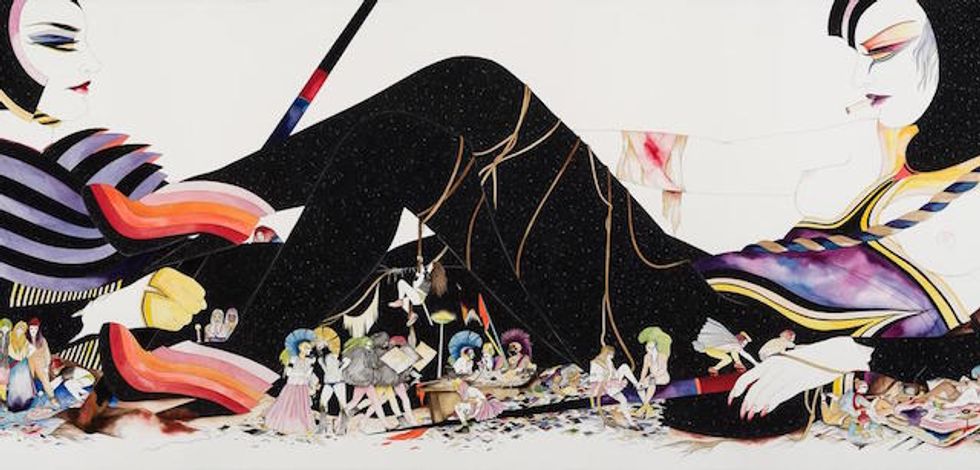 Jen Ray
Berlin-based artist Jen Ray presents a new show and performance called "Deep Cuts" on October 8th, 6 p.m., at Albertz Benda  (515 West 26th Street). The works include large-scale paintings of "warrior women," plus the artist will lead a "procession of women" including the musician Honeychild Coleman.  The gallery's project space will feature a work called "a million x" by Annabel Daou that is constructed from paper, plastic bags and tape upon which the artist has scrawled "X" a million times.
ALSO:


This weekend is your last chance to check out Maira Kalman's recreation of "Sara Berman's Closet" at Mmuseumm 2 (Cortlandt Alley between Chinatown and Tribeca).  Ms. Kalman will be there on Sunday, October 11th, from noon to 7 p.m., serving Sara Berman's "internationally acclaimed sesame cookies and sweeping the street."

This month is the fifth annual celebration of architecture and design in NYC know as "ARCHTOBER."  Many local museums, galleries and arts organizations are participating, so go HERE to see the full list and the calendar of events.  Every day in October has been set aside to honor a New York City "Building of the Day," with many offering private tours.  HERE's the sign-up info, but many are already at capacity.
The current group show, "Between History and the Body," is still on view at The 8th Floor (17 West 17th Street) until October 16th, and there's also a special performance and workshop by Shaun Leonardo on Wednesday, October 7th, 6 to 8 p.m.  Responding to recent events, Leonardo will lead a workshop on "how to escape from a chokehold" as part of a performance called "I Can't Breathe."
Taller Boricua Gallery (1680 Lexington Avenue) hosts an "artist conversation" with Paulo Fabre on the topic: "Contemporary Noir Photography" on Saturday, October 10, 3 to 5 p.m.  The NYC/Sao Paulo-based artist's current exhibition, "Off on the Right Foot," is on view at the gallery until November 21st.  The show's curator, Luis R. Cancel, moderates.
The Storefront for Art & Architecture (97 Kenmare Street) hosts their annual membership dinner on Tuesday, October 13th.