In honor of Valentine's Day here are a dozen of my favorite sex scenes in movies -- and no I don't mean the pottery scene from Ghost...although the hilarious take off of that scene with Leslie Nielsen & Priscilla Presley in The Naked Gun 2 ½: The Smell Of Fear almost made the list.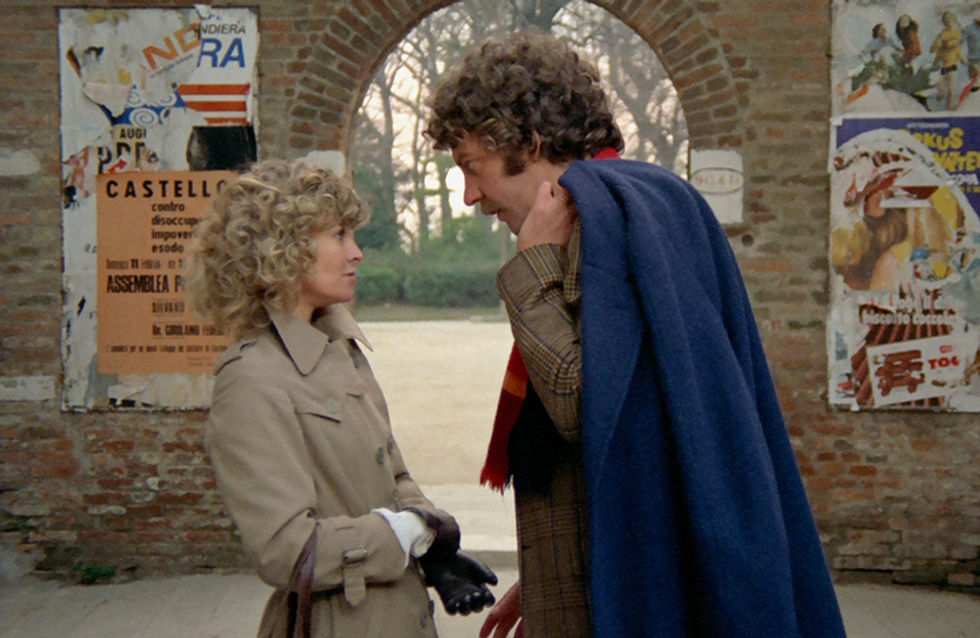 1. Don't Look Now
In this eerie, brilliant 1973 thriller by Nicholas Roeg set in Venice there is a fantastically edited sequence between a couple (Julie Christie & Donald Sutherland) making love and dressing in the morning that is truly erotic.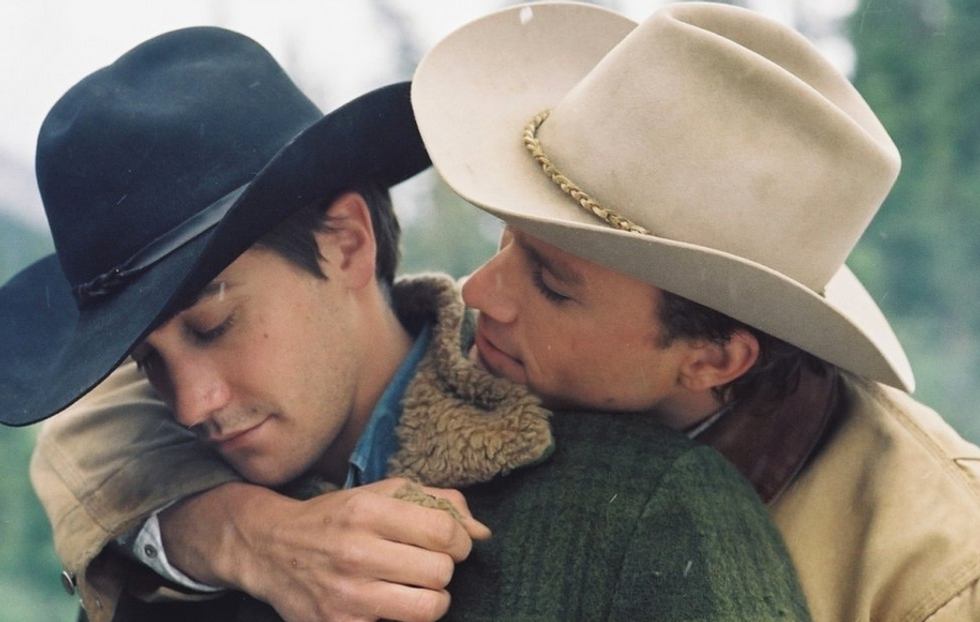 2. Brokeback Mountain
The awkward, tender moment when the Wyoming ranch hand and the rodeo cowboy (Jake Gyllenhaal & Heath Ledger) finally got it on in the tent in Ang Lee's poignant 2005 film felt honest and mercifully didn't have audiences nervously snickering like they did when Michael Ontkean & Harry Hamlin kissed in Making Love (1982).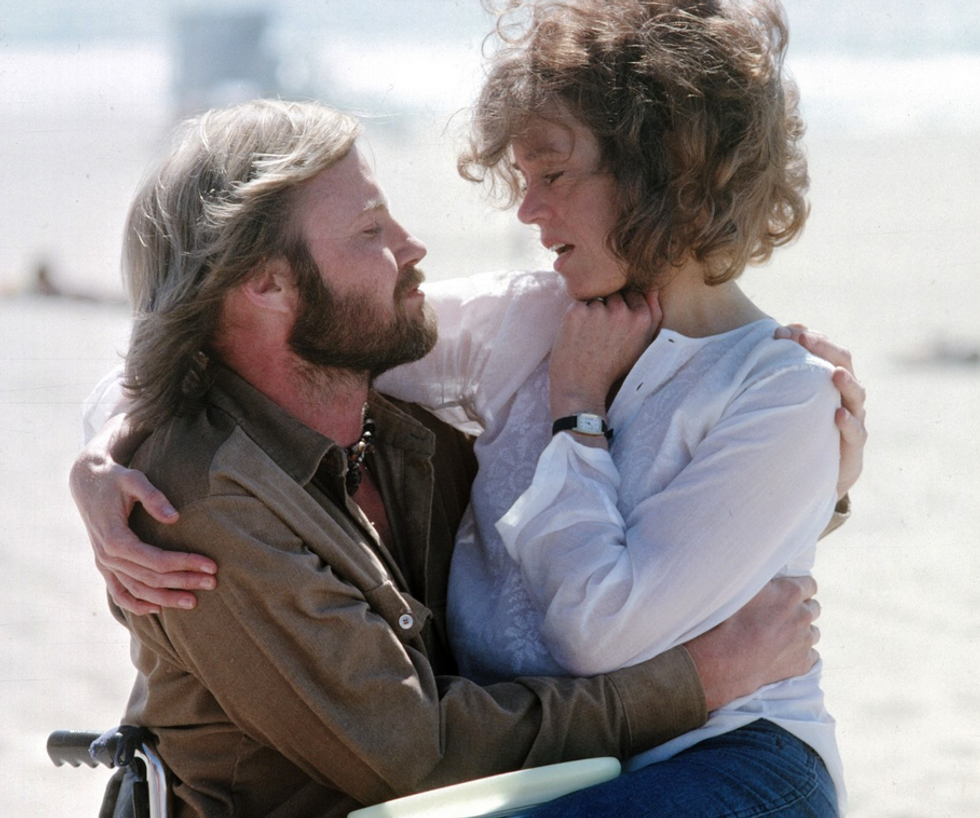 3. Coming Home
In Hal Ashby's 1978 film Jane Fonda plays a wife with a husband in combat in Vietnam who unexpectedly falls for a paralyzed vet (Jon Voight). The scene where he brings her to what seems like her first orgasm was sensitive and startling at the time.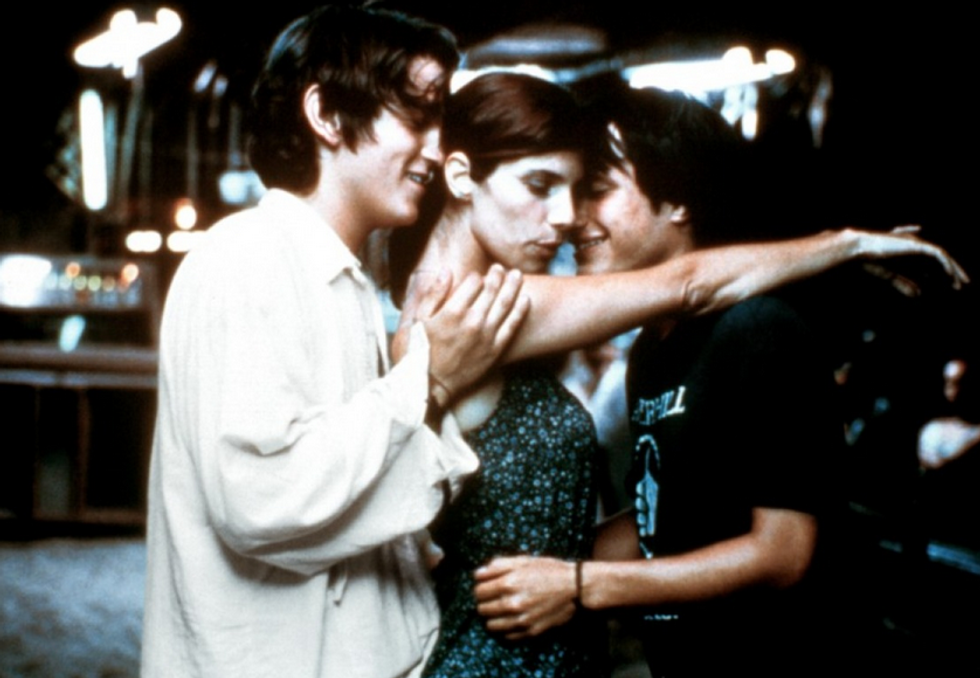 4. Y Tu Mamá También 
In this terrific 2001 Alfonso Cuarón film set in Mexico two teenage boys (Gael García Bernal & Diego Luna) go on a freewheeling road trip with this hot woman (Maribel Verdu) and the scene where all three tumble into bed is memorably hot.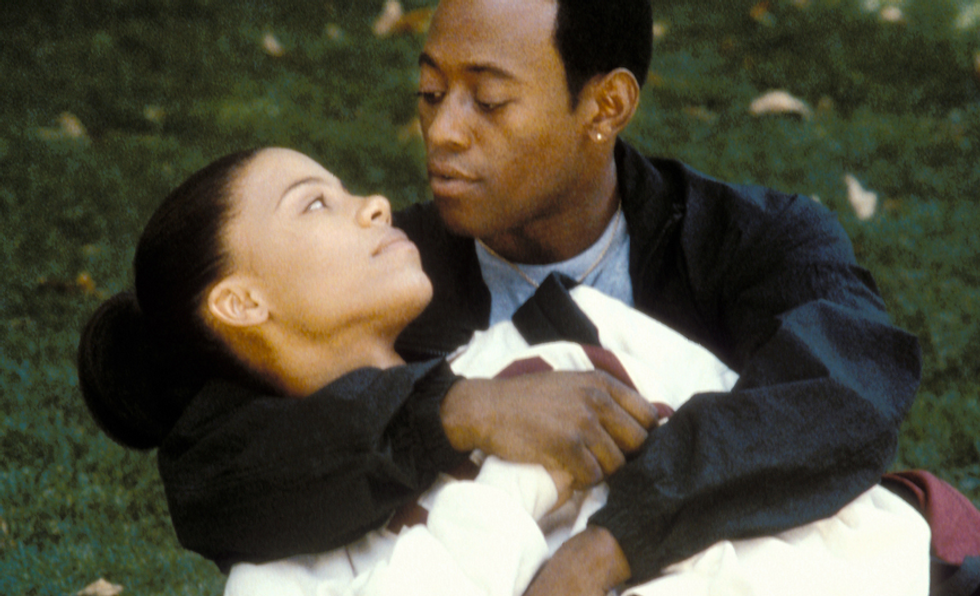 5. Love & Basketball 
Two Los Angeles neighbors (Omar Epps & Sanaa Lathan) both pursuing a basketball career fall for each other in the 2000 debut film by Gina Prince-Bythewood. The couple's beauty and chemistry in their sex scene is palpable.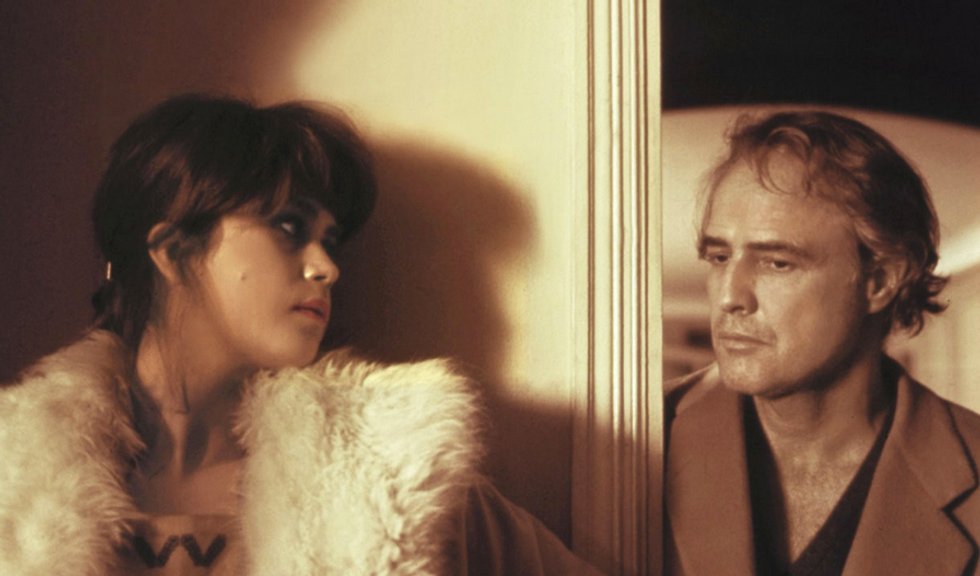 6. Last Tango In Paris
Bernardo Bertolucci's controversial 1972 film about an American widower (Marlon Brando) and a French girl (Maria Schneider) who begin an anonymous sex affair at a flat in Paris had that notorious scene where he humps her on the floor and lubes up with a stick of butter that impacted margarine sales for years.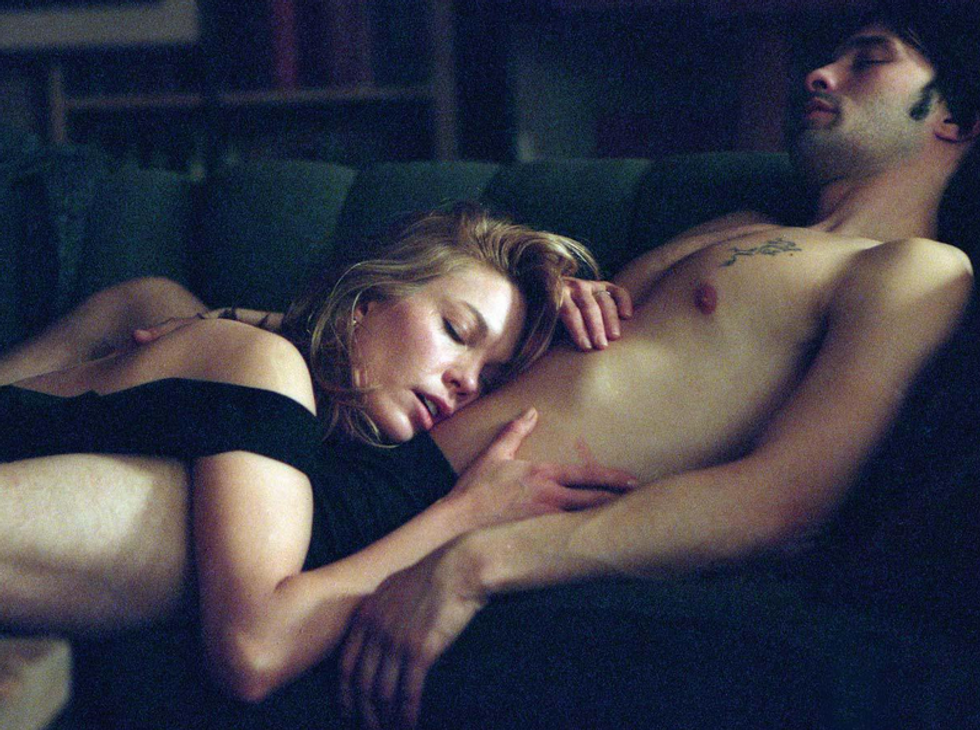 7. Unfaithful
This 2002 erotic thriller directed by Adrian Lynn is about a couple (Richard Gere & gorgeous Diane Lane) whose relationship goes dangerously awry when the wife begins a tryst after a chance encounter with a stranger (played by the smoking hot Olivier Martinez). The film wasn't all that -- but the electricity between Lane and Martinez was.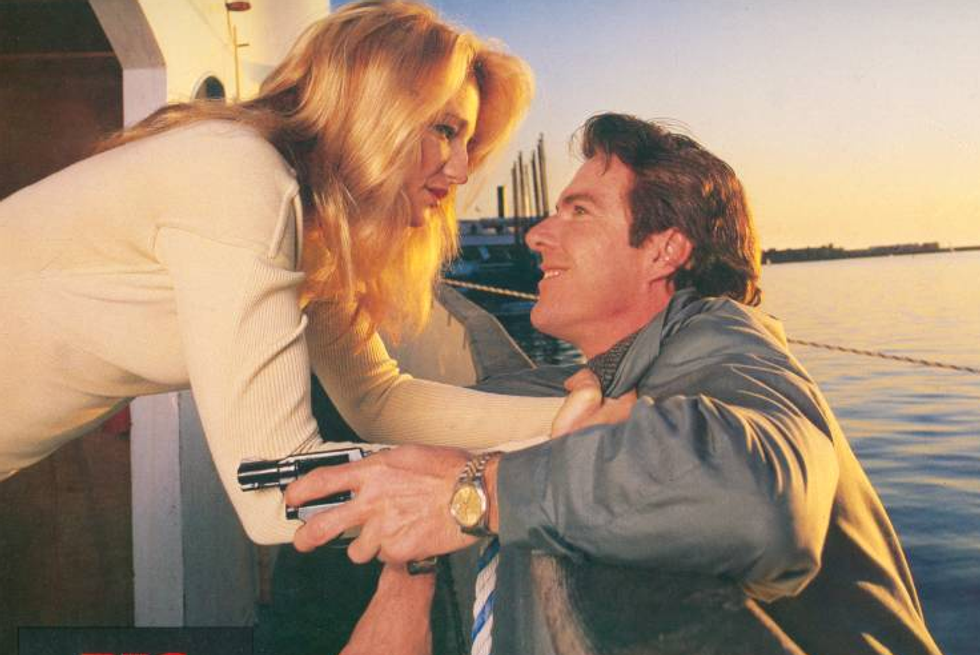 8. The Big Easy
This immensely enjoyable 1987 film by Jim McBride stars Dennis Quaid as a New Orleans lieutenant investigating a murder who wrangles with a State District Attorney (the sublime Ellen Barkin). When those two hit the sheets it's better than Mardi Gras.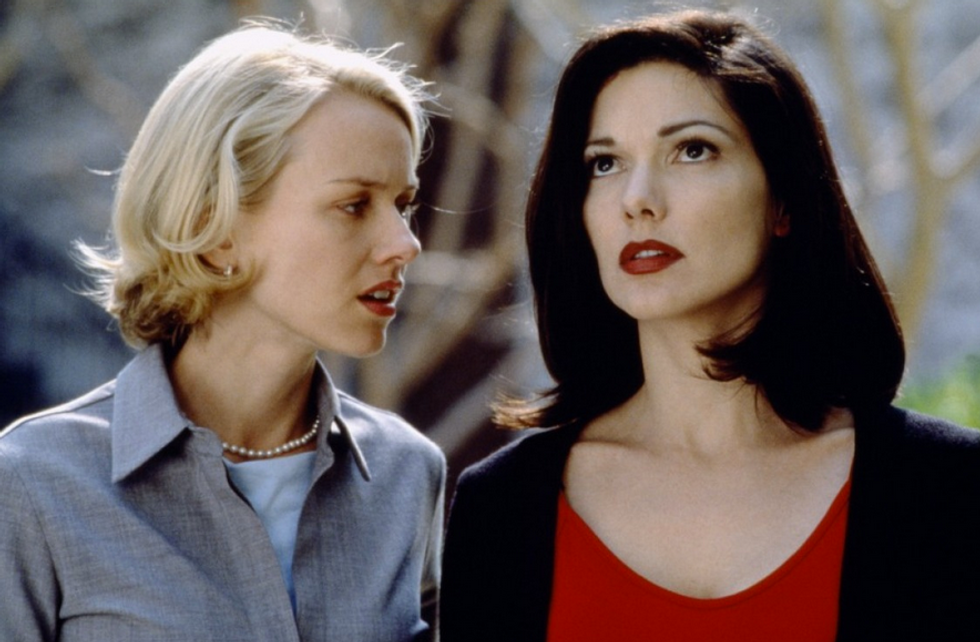 9. Mulholland Drive
David Lynch at his best. This creepy 2001 neo-noir is about an aspiring actress (Naomi Watts) who befriends a beautiful amnesiac (Laura Elena). But the scene where the mystery woman climbs into the actress's bed and they get it on is hotter and more sensuous than the more clinical Blue Is The Warmest Color.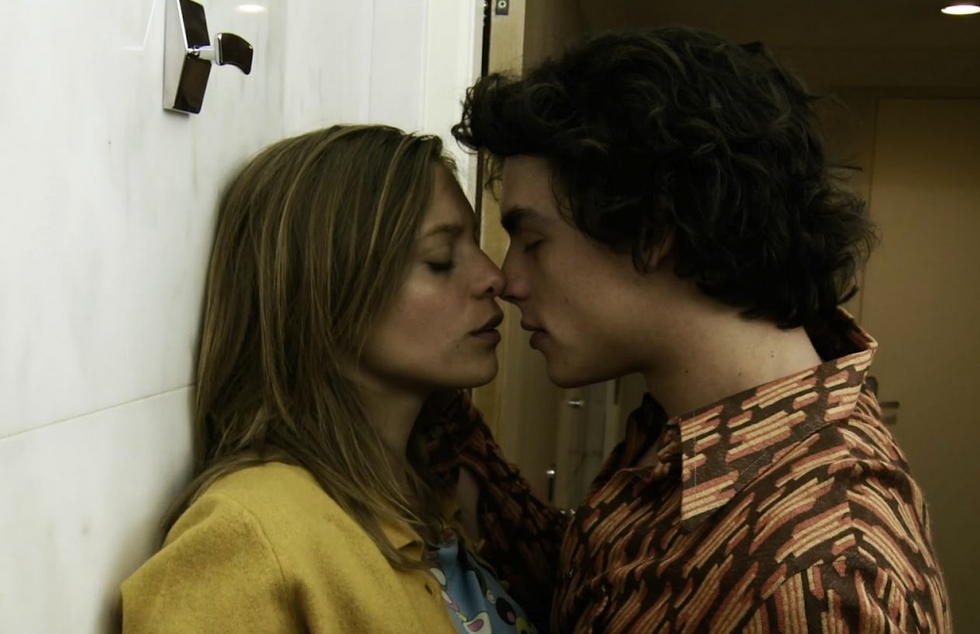 10. American Translation
A little known 2011 oddity directed by Jean-Marc Barr about the demented love between a well-off American girl (Lizzie Brochere) and a strange handsome young French man she falls for (Pierre Perrier) -- who also happens to be a serial killer of gay men. But there's a standout scene in the movie where he does a sexy striptease to Electric Light Orchestra's "Showdown" while he straddles her in a chair that makes me insane.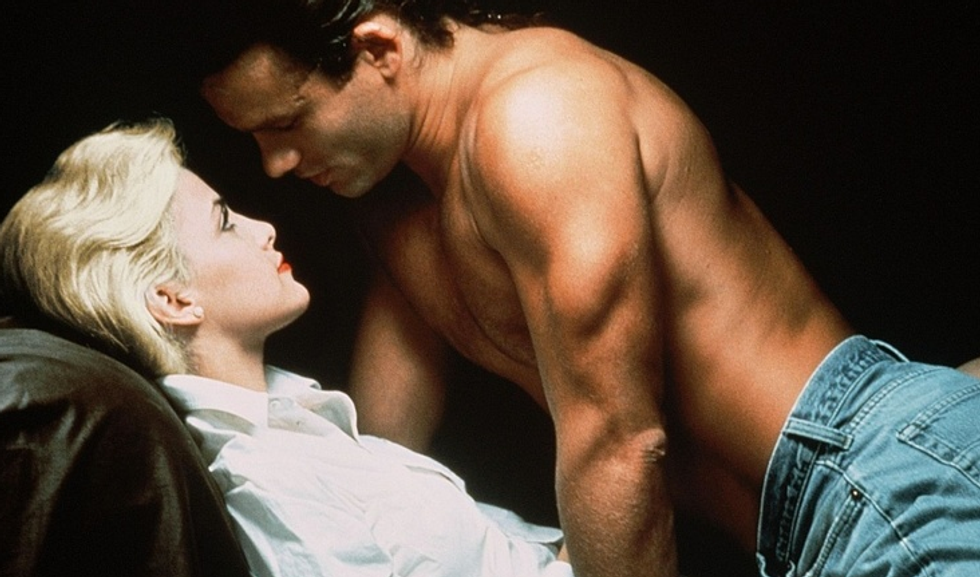 11. Two Moon Junction
The late great Zalman King was responsible for great soft core sex films like Nine ½ Weeks, Wild Orchids, and Red Shoe Diaries. But my all time favorite was this ludicrous 1988 film about an upper crust Southern belle (Sheilyn Fenn) who falls for a studly carney worker (Richard Tyson). There are so many ludicrously great sex scenes in this film I don't even know where to begin.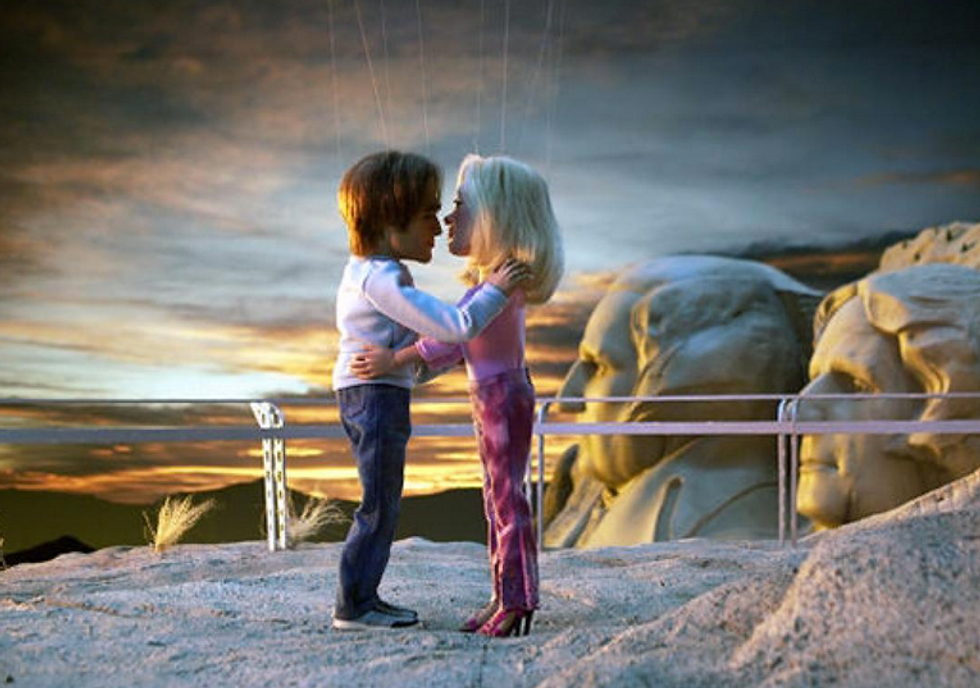 12. Team America: World Police 
South Park creators Matt Stone & Trey Parker's inspired, gloriously insane 2004 puppet action film has the most offensive and hilarious marionette sex scene that would have Howdy Doody rolling over in his grave. Filthy and fun -- now isn't that what great sex is supposed to be?

You May Also Like