Most couples are boring, but the crazy, passionate ones with tons of problems? They're our cup of dysfunctional tea. In honor of the release of Jim Jarmusch's romantic vampire drama Only Lovers Left Alive, out April 11th, we've rounded up our favorite super-intense couples in pop culture history.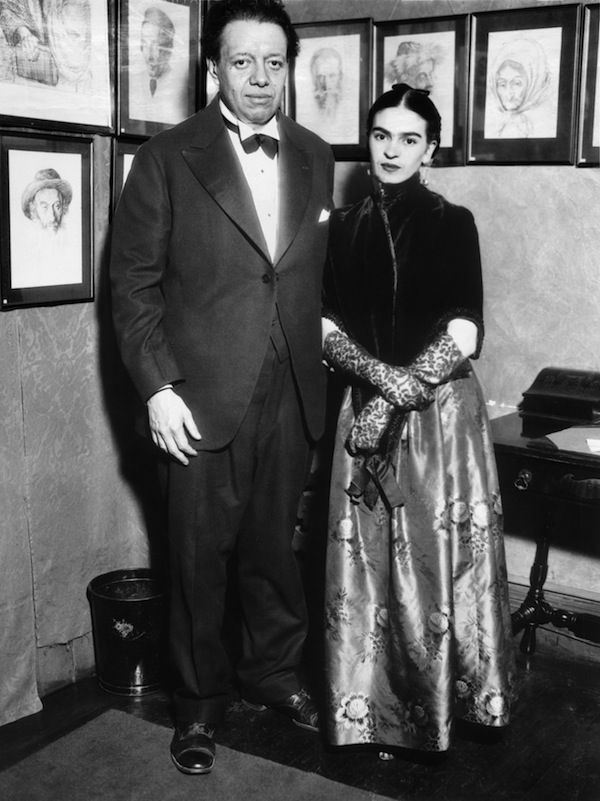 Photo via Getty Images


1) Frida Kahlo and Diego Rivera
He was 20 years her senior and, even when they married, a known womanizer. What could go wrong? These two tortured each other with their infidelities (both had relationships with women outside their marriage; she also had a fling with Leon Trotsky) and had a famously volatile marriage, complete with a house that was two separate structures connected by a bridge so they didn't have to deal with each other. Sick of Rivera's cheating (
his affair with her sister was a last straw
), Kahlo divorced him in 1939 only for the two to quickly re-marry. They remained married until her death in 1955. When she died, Rivera
wrote
, "I realized that the most wonderful part of my life had been my love for Frida." Though Rivera would go on to re-marry,
he requested that his and Kahlo's ashes be combined
. He didn't get his wish: Kahlo's ashes are in her childhood home and Rivera's are in the Rotunda of Distinguished Men in Mexico City.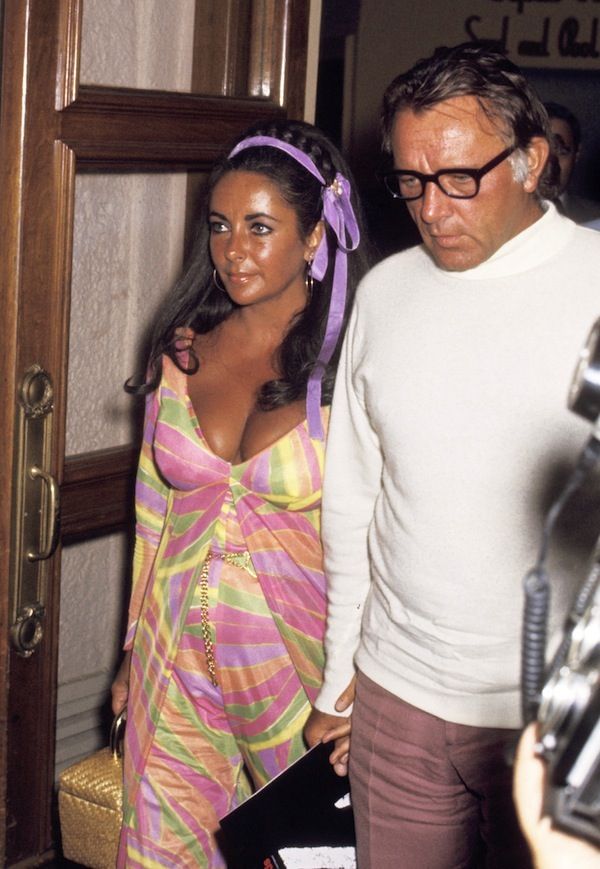 Photo via Getty Images.
2) Elizabeth Taylor and Richard Burton
Two signs you're in a super-passionate relationship: You've either gotten married and divorced from each other twice, or had the Vatican condemn your union as "
erotic vagrancy
." Both of those things were true for Elizabeth Taylor and Richard Burton, who has a famously boozy and medicated but no-less burning love affair that started as co-stars in 1963's
Cleopatra
and ended two divorces later in 1976. (They did, however, know their way around an ultra-chic
family portrait
.) Asked why they could never make it work, Taylor
once said
"Maybe we loved each other too much."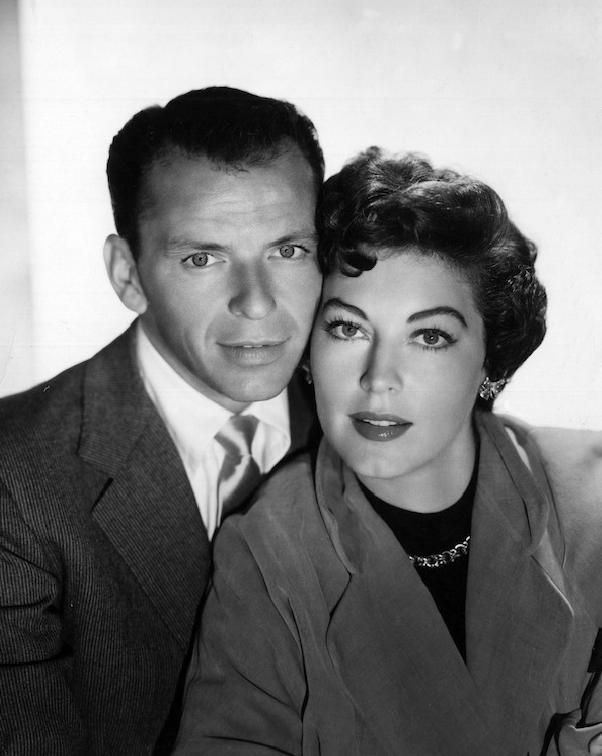 Photo via Getty Images.

3) Ava Gardner and Frank Sinatra
Married for six years after previous marriages of their own, when these two weren't fighting they were having crazy makeup sex. And then they were back to fighting. Followed by crazy makeup sex. And so on and so on. Both had insane tempers -- they were famous for throwing each other's possessions out the window and on to the lawn -- loved to drink, and were obsessed with each other -- so, pretty much a great combination. Describing the first time they had sex,
Gardner once said
, "It was magic. We became ­lovers for ever, eternally. Big words, I know, but I truly felt that no matter what happened we would always be in love."  
Photo via Getty Images.

4) Jack Nicholson and Anjelica Huston
Their on-again-off-again relationship lasted 16 years, ending in 1989 when Nicholson knocked up a woman 12 years his junior. This, after Huston, whose nick name for Nicholson was, ahem, '
the hot pole
,'  had begged him for years to have kids. So Huston did what any woman in that situation would:
She busted onto the set of Nicholson's The Two Jakes and beat the crap out of him while he was in the middle of a take
. Team Anjelica for life.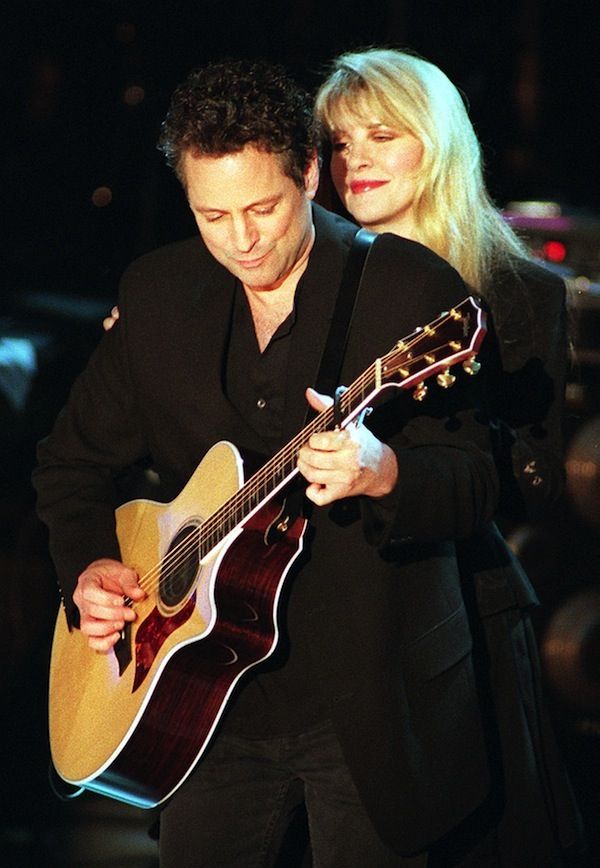 Photo via Getty Images.
5) Stevie Nicks and Lindsey Buckingham
These two. It takes a special kind of crazy bond for a couple to break up and then make each other sing songs about how much the other one sucks for decades after. If you've never seen Fleetwood Mac's
Behind the Music
, it is one for the ages. Though Nicks and Buckingham -- who met in high school -- were already in the process of breaking up during
Rumors
, Nicks' budding cocaine and alcohol problem was starting to spring up and, later on, an affair with Fleetwood Mac drummer Mick Fleetwood deeply would not help the situation. But Buckingham also helped push her away by acting like a controlling egomaniac and brat, so we're going to call it even. Even more compelling, years later, it's clear that some of the tensions and wounds remain. There is no more an electric clip than the one of Nicks staring down Buckingham
during the band's live performance of Silver Springs
for 1997's
The Dance
as she sings, "I'll follow you down 'til the sound of my voice will haunt you, you'll never get away from the sound of the woman that loved you." Damn.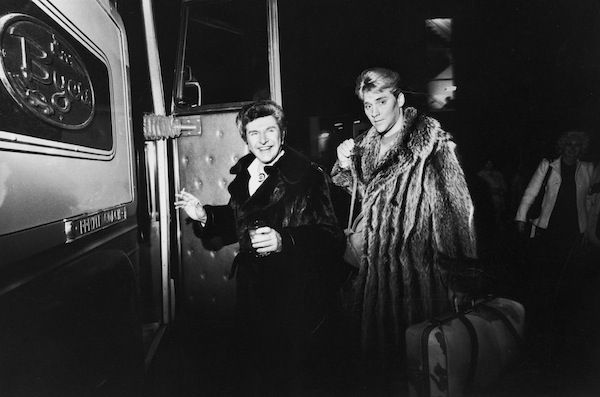 Photo via Getty Images.
6) Liberace and Scott Thorson
Matching plastic surgery, absurd fashion choices, an unsettlingly father-son-like relationship and lawsuits. These two were all kinds of messed up and had an obsessive and intense relationship full of backstabbing and drugs.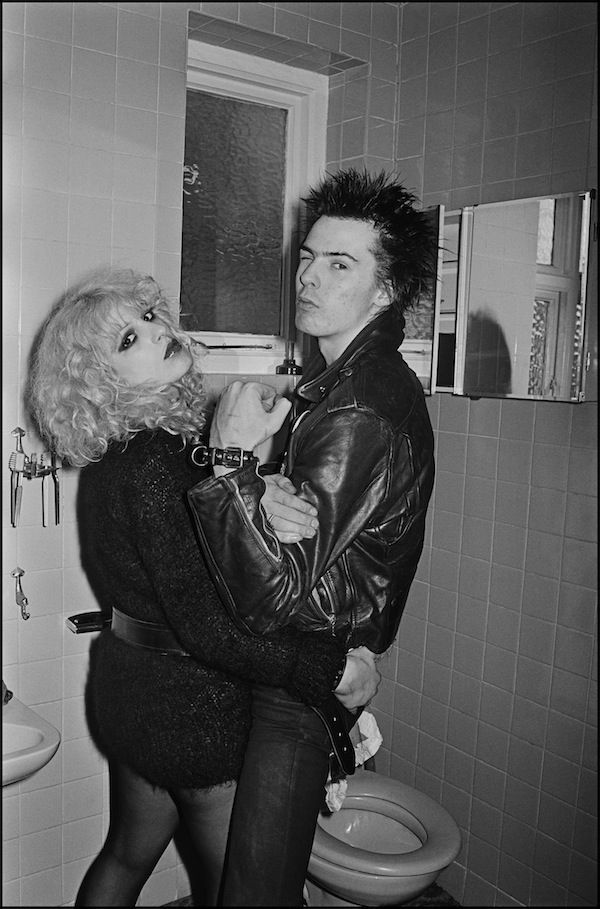 Photo via Getty Images.
7) Sid Vicious and Nancy Spungen

The poster children for doomed, drugged-out punk rock love. Though Vicious was suspected in Spungen's murder, only to die himself a few months later of an overdose, there are lingering theories
that Vicious did not commit the crime
.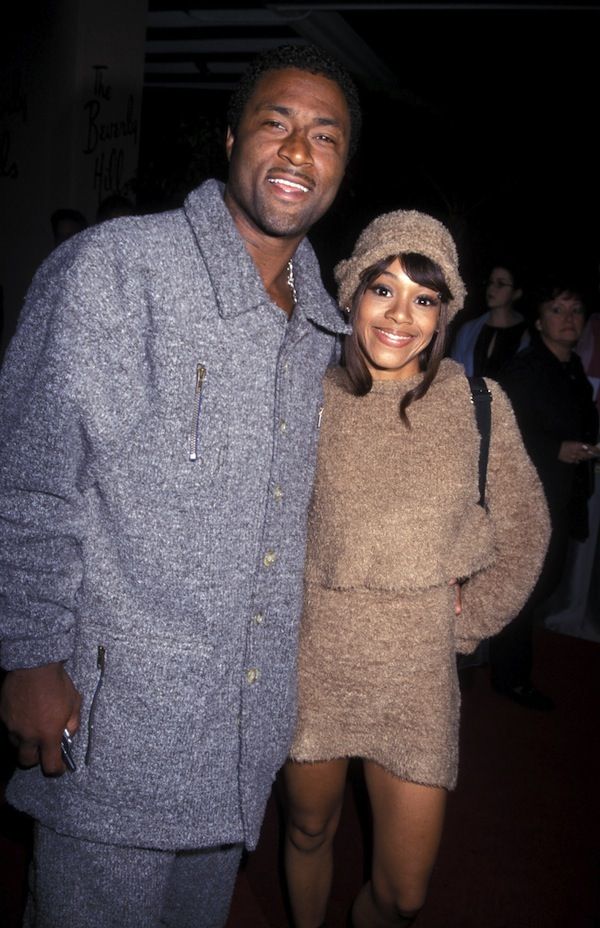 Photo via Getty Images.
8) Lisa "Left Eye" Lopes and Andre Rison
Lopes and Rison, an Atlanta Falcons player in 1994, had a tumultuous relationship, getting into frequent screaming matches. One night after a fight in Rison's house, the football player walked out. When he returned, Lopes had burned his mansion in Atlanta's glamorous  Alpharetta neighborhood to the ground. Still, they couldn't stay away from each other and were on-again off-again until Lopes' death in 2002.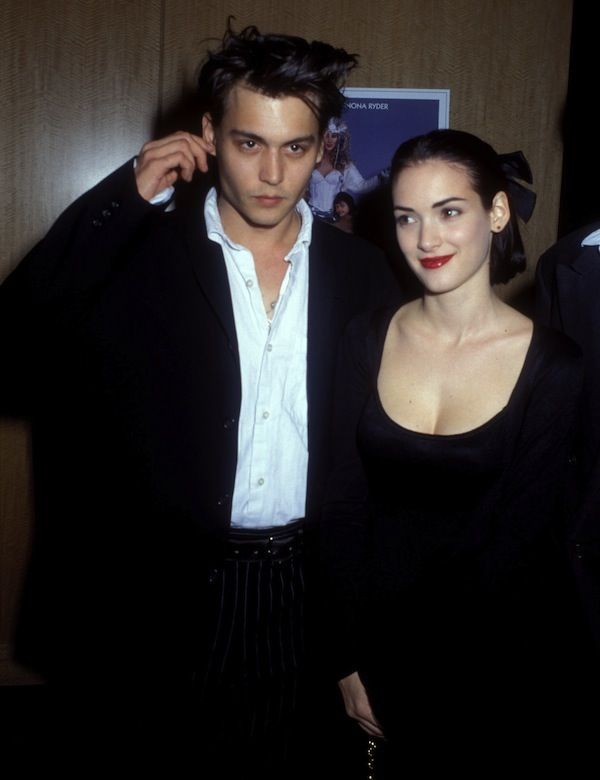 Photo via Getty Images.

9) Winona and Johnny Depp.
Two words: Winona Forever.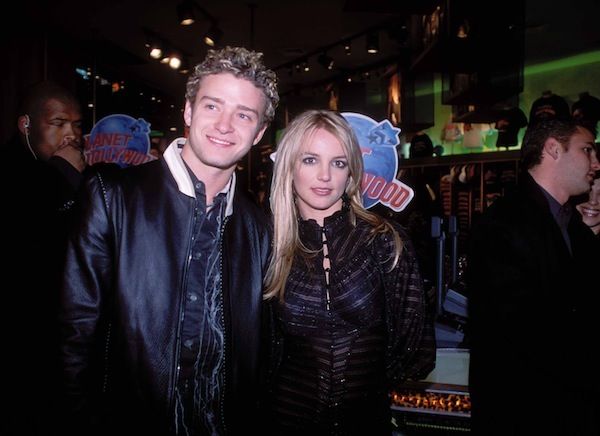 Photo via Patrick McMullan.
10) Britney Spears and Justin Timberlake
These two who lost their virginity to each other and are responsible for
one of the biggest fashion crimes in pop culture history
. Still, theirs was a love writ large in terrible hair cuts and fashion choices, and even though they allegedly haven't spoken in 10 years, we're sure they still think of each other when they pass a denim cowboy hat in a shop window. Those were the days.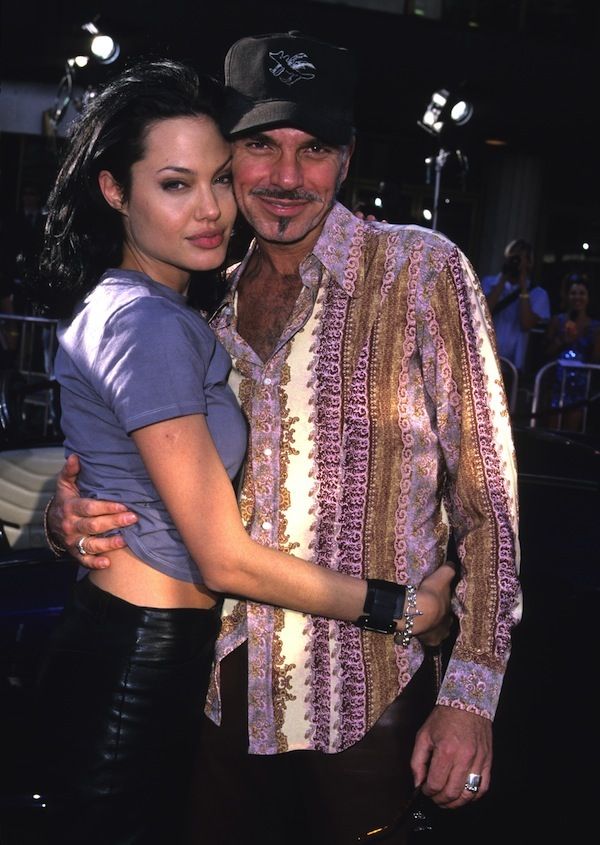 Photo via Getty Images.
11)  Billy Bob Thornton and Angelina Jolie
The IRL
SNL
hot tub love-ahs
by way of Hot Topic. These two's faces were attached like this in more or less every press photo they ever took together. They wore vials of each other's blood around their necks. They bragged about having sex in the limo on the way to a red carpet appearance. They had matching tattoos and side-by-side funeral plots. They were married for three years.
Want more passion?  Check out
Only Lovers Left Alive
in theaters April 11th: